Posted by Kristin Wenzel Categories: Corporate News, Software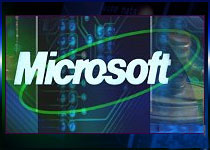 Last March, the European Union's Antitrust Regulators slapped Microsoft with a whopping $624,000,000.00 fine (that's 624 million United States Dollars – and that ain't chump change!) for using their market-dominating Windows software "abusively" to lock out competition in the EU. Additionally, the Redmond, WA based software giant was forced to share their source code selectively with rivals to encourage competition.
EU antitrust chief Neelie Kroes said last week she wants to take stock of the situation by Wednesday and could move to impose sanctions on noncompliance soon afterward if she is not satisfied with the concessions. The EU has within its rights the possibility to fine Microsoft up to 5 percent of its daily global sales for each day that a decision is not applied to its satisfaction.
In other words, Microsoft will be subject to huge fines and penalties if, by Wednesday, 01 June 2005, there aren't more concessions made in favor of the competition in Europe. Microsoft has yet to reach a compromise as the deadline looms nearer, and the EU threatens sanctions and punishment that could be as steep as 5% of Microsoft's global daily sales for each day that passes after the deadline, before an agreement is reached. And that really isn't chump change.
Microsoft EU Antitrust Case

| KOMO
Posted by Troy Categories: Corporate News, Music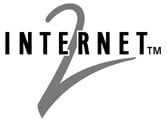 Proving that no one is safe, the RIAA is once again going after Internet2 users. Described as a second-generation network serving universities and research institutes, Internet2 is the means by which students have illegally shared music with the i2hub program. The RIAA is filing lawsuits against 91 students from Berkeley to Harvard.
Read More

| Internet News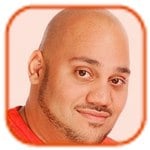 Posted by Andru Edwards Categories: Corporate News, PC / Laptop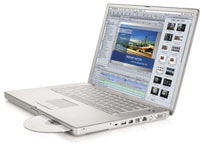 Apple is voluntarily recalling certain lithium-ion rechargeable batteries that were sold worldwide, in systems and separately, between October 2004 and May 2005 which are used in 12-inch iBook G4, 12-inch PowerBook G4, and 15-inch PowerBook G4 notebooks. Looks like the batteries are overheating and posing fire hazards Xbox style. If your laptop battery includes model numbers A1061, A1078, and A1079 and serial numbers that begin with HQ441 through HQ507 and 3X446 through 3X510, you may want to go for the trade. Don't worry - they send first.
Read More

| Apple Notebook Battery Exchange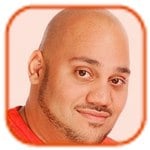 Posted by Andru Edwards Categories: Corporate News, Internet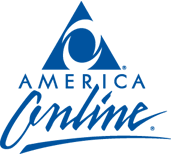 You know, this is the kind of thing that just proves that AOL really has lost its over the last, oh, 12 years or so. Recently, they dropped their prices in an effort to gain more subscribers since people are leaving them in droves. Hell, they even started selling their own branded PC with the AOL service thrown in! So, they dropped the dial-up price from $24 to $20, and their BYOA plan from $15 to $10. Ready for the best part? This price hike brings the prices back up to where they were - and the lower prices weren't even in effect for a full month! It's things like this that put a smile on my face.
Read More

| AOL Price Plans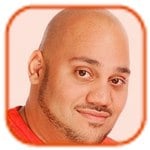 Posted by Andru Edwards Categories: Corporate News, Software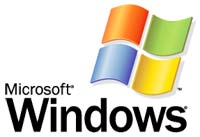 In an effort to thwart pirates yet again, Microsoft is looking to gain their information by way of their customers. If someone has purchased a high-quality copy of Windows XP that closely resembles Microsoft's official packaging of the product, they can pick up a free license key and installation CD for the product if they reveal the identity of the selling party.
Microsoft said that only edge-to-edge hologram CDs are considered for a free replacement. The participation in the program also requires users to agree to a full scan of their system files and to reveal the identity of the seller of the counterfeit software.

Users of "low-quality" pirated versions of Windows XP also can request an update to a legal version of Windows XP. In this case, the upgrade however costs $149.
Read More

| Genuine Microsoft Software
Posted by Edwin Soto Categories: Corporate News, Portable Audio / Video

CFO Peter Oppenheimer has told Merrill Lynch analyst Steven Milunovich that the iPod shuffle market has increased 43% since February dominating 58% of the market.
Mr. Oppenheimer reportedly said Apple was "supply-constrained in March and will be interested to see the April (sales) data." Mr. Milunovich said he was told by the exec that "Apple isn't feeling competitive heat yet" in the digital media device market from the likes of Creative, Sony, iRiver and others.
It was also said that Apple may try to advertise more on television. Surely their competitors need to do more of that too.
Read More

|The Mac Observer

Posted by Oscar M. Cantu Categories: Corporate News, PC / Laptop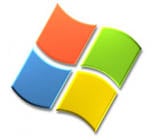 Microsoft and Samsung are working on a new hybrid hard drive that will use 1Gbit NAND flash memory as a buffer. The goal here is to take part of the load off the spinning drive and to lower loading times and boot times. Longhorn will fully support this technology once it ships. However, the question remains about how the two companies plan on addressing the flash memory's erasure endurance. Knowing Microsoft, they will give us an answer next year along with a big marketing technique. If this comes into fruition, we have heard that bootup times can be sped up to mere seconds.
Read More

| arsTechnica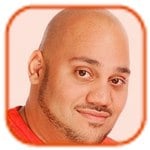 Posted by Andru Edwards Categories: Corporate News, Software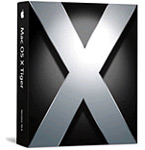 I love stupid lawsuits - they put a smile on my face. This is why I chuckled with glee as I read the email telling me of how Tiger Direct - one of the worst IT resellers around - has decided to sue Apple over the Tiger moniker. Apparently, they don't like how Apple has been referring to their new operating system as "Tiger", and go on to say that the suit is meant "to stop further damage to Tiger Direct's well-known Tiger brand." Wow. Good thing they waited until the day before Tiger is set to be released to drop that one on us. Good show.
Read More

| Bloomberg

Posted by Oscar M. Cantu Categories: Corporate News, Software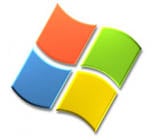 After a very long wait, software has finally caught up to hardware. Well at least when it comes to Microsoft. Windows XP Professional x64 Edition and Windows Server 2003 x64 Edition has been shipped on Monday. These operating systems are set to function on AMD's and Intel's 64-bit microprocessors and cost the same as the 32-bit versions of the OS. Finally we get a Windows tailored to the chips, but early adopters beware. Since this is basically a re-write of the OS, all the drivers need to be re-written as well. This means that even thought the OS comes with over 16,000 drivers there's a chance there will be at least one driver you need and cannot find. Check the OS out and tell us what you think.
Read More

| CNN
Posted by Edwin Soto Categories: Cell Phones, Corporate News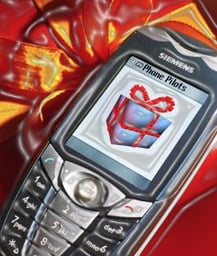 German electronics giant Siemens is planning to doing away with their mobile division. It seems that the approximate loss of almost $2 million a day, which can be attributed to the mobile division, is reason enough to justify its sale. So far none of the other popular mobile companies (LG, Motorola, Nokia, etc.) seem interested in investing in Siemens technologies.
Read More

| Yahoo! News
© Gear Live Inc. – User-posted content, unless source is quoted, is licensed under a Creative Commons Public Domain License. Gear Live graphics, logos, designs, page headers, button icons, videos, articles, blogs, forums, scripts and other service names are the trademarks of Gear Live Inc.