Posted by Devin Categories: Corporate News, PC / Laptop

Computer chip maker AMD filed an antitrust complaint against rival Intel on Monday. The charges, filed in Federal Court, have AMD(Advanced Micro Devices) claiming that Intel used its size to "coerce" customers into deliberately avoiding AMD's chips. Intel holds approximately 80% of the chip market, with AMD left with the remaining 20%. This is just the latest in a string of smaller tech. companies suing larger ones, but lawsuits like this don't always have a negative effect on the parties involved. The case is likely to shed light on the world of chip sales, tech analysts say. The case isn't expected to take down Intel, but will likely end up as a positive for both companies. Lawsuits often generate valuable publicity.
Read More

| USA Today
Posted by Devin Categories: Corporate News, Internet, Software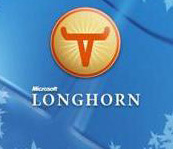 Microsoft announced Friday that its next version of the Windows operating platform would include built-in support for Internet data feeds. Even though RSS isn't currently in widespread use, Microsoft believes that in the future this increasingly popular way to get news will become a mainstay. Of course, we reported our take on this a few minutes after the Gnomedex announcement.
In the long-delayed Windows upgrade, code-named Longhorn and expected to be released late next year, an RSS icon will appear in the Internet Explorer Web browser to make it easy for people to find, much like Apple Computer Inc. has done with its Safari browser. Longhorn will store all data downloaded to a computer via RSS in a single place. It will maintain a central list of all of a computer user's RSS subscriptions, from Web log entries to photos pulled from an online family picture gallery.
Read More

| USA Today
Posted by Devin Categories: Corporate News

It seems as if Apple has something new in store, seeing as how they're handing out invites to a special media event on July 7th. They have not disclosed what the event will be about, or even the location of the event, but some are speculating that it maybe be the release of iTunes 4.9 with podcasting support, while others think it might be new iPods - 2nd generation shuffles, 5th generation standards, or any combination of the above. A French newspaper even suggests that it may be to announce the new iTunes phone from Motorola. Anyone's guess is good right now since Apple is keeping a tight lid on the details, so we'll just have to wait until the 7th to see what the big deal is.
Read More

| engadget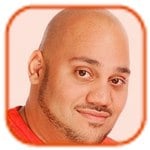 Posted by Andru Edwards Categories: Corporate News, PC / Laptop, Software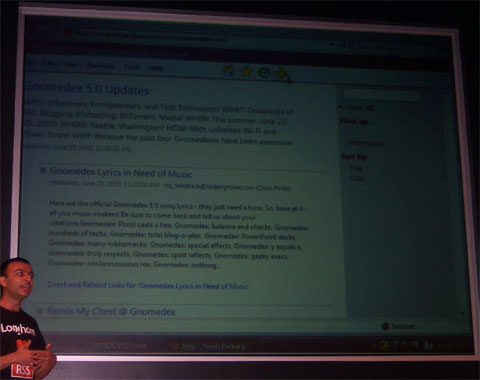 Okay, I just snapped these pictures while sitting here at GnomeDex 5.0. Check this out, what you see above is Internet Explorer 7 running on a very new Longhorn build. When you visit a website that has an RSS feed, an orange and white RSS button will appear in the toolbar. If clicked, you will then be brought to the screen you see above. You can increase and/or decrease the size of each post, as well as subscribe to the feed. IE 7's visual implementation of RSS is what I would call extremely similar to Tiger's Safari 2.0. That being said, I am really happy about the fact that Longhorn will be featuring a central feed location. In layman's terms, any feed subscribed to will be stored in a central location within the OS. The beauty of this is that any application can be written to access this feed with your permission. As an example, Dean Hachamovitch showed how the Longhorn screen saver displaying a slide show of images downloaded from an RSS feeds enclosures. When showing the images, there was a caption on the bottom right which consisted of the first paragraph or so of the blog post in which the images were sent in. Read more at my post on Venturus. Here is an image of the Longhorn screen saver using RSS: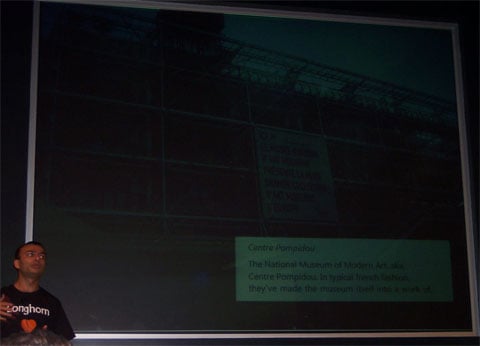 Posted by Oscar M. Cantu Categories: Corporate News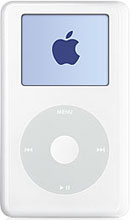 With the growing number of people who own an iPod or a similar portable audio device, each user has access to a storage device capable of transferring a wealth of information in an extremely portable fashion. The double-edged sword is that it poses a great threat to big businesses where loss of data is as easy as someone just walking in and taking all they want through the computer's USB port. A lot of people are urging enterprises to disable USB ports or Window's Universal Plug and Play. Should we really sacrifice accessibility for security? Has security become so bad that we must some day do away with hard drives all together and move to data storage in one central location?
Read More

| Yahoo! News
Posted by Devin Categories: Corporate News, Software

A company called Contois Music Technology has hit Apple Computer, Inc. with a lawsuit over Apple's iTunes software. The suit, filed early last week in Vermont, alleges that the iTunes software design infringes on Contois' six-year old patent (US Patent No. 5,864,868) Computer Control System and User Interface for Media Playing Devices. Contois says that 19 aspects of the iTunes interface are in violation of the patent, including iTunes abilities to transfer music to a portable music player and sort music files by artist, genre, or album.
Read More

| AppleInsider
Posted by Devin Categories: Corporate News, Internet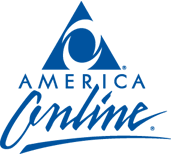 Within the next few weeks, America Online plans to showcase a new feature on their newly designed free Internet website. Users will have the choice of two custom start pages- the first with text and image links like any other site, and the second filled with video content. Users who choose the latter will have their own personalized "Video Hub" allowing them to view anything from news highlights to movie trailers. AOL isn't the only web giant getting "tuned in" however. MSN, Google, and Yahoo are also getting on the network bandwagon, all of course hoping to increase revenue through advertising.
Read More

| USA Today
Posted by Devin Categories: Corporate News, Internet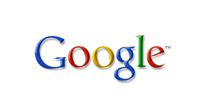 Those of you who don't like PayPal should be pretty happy to hear this news- the Wall Street Journal reported online Friday that search engine giant Google is planning to roll out it's own payment proccesor sometime later this year. This could be bad news to PayPal owner eBay, since the payment processor accounted for 23% of eBay's revenue in the first quarter of this year. Google could pose a major financial threat to one of it's biggest advertisers, but that might not be such a bad thing.
Expanding into online payments might make Google less dependent on advertising, which accounted for nearly all of its first-quarter revenue of $1.26 billion. The merchants who run auctions on eBay are major buyers of Google's ads, which appear alongside search results.
Read More

| USA Today

Posted by Kristin Wenzel Categories: Corporate News, PC / Laptop, Software
Michael Dell, of Dell Computers, has noted that should Apple "decide to open the MacOS to others," they'd be glad to offer it up over at Dell.
Over Steve Jobs' dead body, I'm guessing the answer will be. Some of the panicked mac-enthusiasts, however, are blinded by paranoia after the announcement that Intel will be Apple's new chip supplier starting in 2006, and see a bleak future for the OS. I'm going to put a stop to this here and now, everyone. When are people going to get it through their heads that just because Intel is going to be Apple's new chip supplier, the world isn't ending? It's hardware, the OS is to remain the same. Apple isn't going to offer MacOS on non-Apple computers, they've already said it. I believe MacDailyNews said it best:
It's a processor. A lump of silicon. Would we have preferred to have PowerPC if it could deliver what Apple needs? Sure. But, if Apple thinks they can get better performance in the future from Intel than from International "Where's That 3GHz G5 You Promised Us Last year?" Business Machines, so be it. What's next, are some Mac users going to burst a blood vessel if Apple changes hard drive suppliers?
Seriously. If people really think that just because Apple switched to a different supplier for one of their components, we're likely to see MacOS X running on Dell's computers, I've got a mile of oceanfront property in Nevada to sell them. Ain't gonna happen.
Dell Would Sell OS X

| TUAW.com
Read More

| MacDailyNews.com

Posted by Kristin Wenzel Categories: Corporate News, Software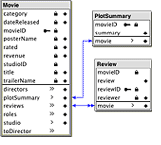 Apple shocked the developer world once again by announcing plans to include WebObjects as a free application, included with OS X 10.4 Tiger Developer tools package. It's a strong tool that is extremely versatile and is the muscle behind Apple's iTunes Music Store, and many other high-profile e-commerce projects. While WebObjects isn't very well known outside the development and design community, those who develop web applications for not only the Mac platform but also the PC, are buzzing about this new announcement. So, you may ask, why all the fuss about WebObjects, and what does it do?
MacWorld UK explains:
WebObjects is a Java-based application-server and builder for Web publishing and internal application building. It's often used for e-commerce applications, and can even produce pure Java applications that can be run on non-Mac platforms.
In other words, this is one hardcore, powerful tool (and very spendy, even after an extreme price drop from $50k to $700 in 2000). Apple previously released the WebObjects deployment software for free with the XServe and OS X Server in 2002 but now plans to offer the powerful tool free of charge with their developer tools bundle.

Read More

| MacWorld UK
More About WebObjects

| Apple
© Gear Live Inc. – User-posted content, unless source is quoted, is licensed under a Creative Commons Public Domain License. Gear Live graphics, logos, designs, page headers, button icons, videos, articles, blogs, forums, scripts and other service names are the trademarks of Gear Live Inc.