Posted by Sparky Categories: Cell Phones, Corporate News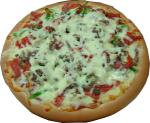 In quite possibly the strangest corporate cross-promotion ever Papa John's is now offering a free (after rebate) Blackberry 7100g phone to customers who place an online order for Pizza, drinks, and a side. A two-year service agreement is required so it sounds like a fairly standard cellular deal to me. What I don't get is what the link between hot, fresh, cheesy pizza, and cutting edge wireless devices.
Read More

| Wireless IQ
Posted by Devin Categories: Cell Phones, Corporate News, Internet
Have you ever tried to access a website from your mobile phone only to find that the site wasn't phone friendly? That problem will soon become a thing of the past, as the Internet Corporation for Assigned Names and Numbers has approved the suffix .mobi to be used for mobile phone friendly websites. Many powerful mobile phone makers and operators lobbied for the suffix, in hope that it will encourage websites to create mobile phone sites and in turn cause consumers to upgrade their phones to those with Internet access. You can look for the new .mobi websites to be out next year, featuring limited memory and bandwidth fit for a small screen.
Read More

| PC Magazine

Posted by Oscar M. Cantu Categories: Corporate News, PC / Laptop, Portable Audio / Video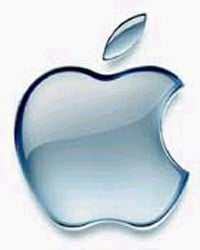 Many are still baffled as to why Apple switched from IBM's PowerPC chip to Intel's X86 chips – especially after Steve Jobs criticized the X86 so much. Jon Stokes from ArsTechnica writes some pretty interesting information regarding this switch, claiming this information has been confirmed by several sources in the know. It boils down to large volume discounts and an MVP like catering to their needs. Most interesting to note is the high possibility of seeing a video iPod very soon due to Intel's XScale chip that currently powers some color PDAs. This could prove to be a very interesting road we travel in – Apple hand in hand with Intel.
Read More

| ArsTechnica
Posted by Devin Categories: Corporate News, PC / Laptop, Software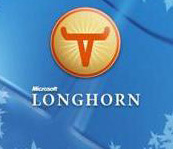 Microsoft has been sending out invatiations to all their beta testers and WinHEC participants. What's the occasion you ask? It's the Windows Code Name Longhorn beta program, and Microsoft has even rolled out a new beta client to replace WindowsBeta and BetaPlace. The new OS isn't avaliable for anyone to download though…apparently the preliminary invitation codes will be unique per user. If you're anxious to get your hands on the latest platform from Windows don't worry, Microsoft should be allowing the public to apply for the beta program later on this summer, and Longhorn will also be apart of the Community Technology Preview program.
Read More

| Slashdot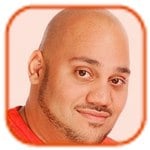 Posted by Andru Edwards Categories: Cell Phones, Corporate News, PC / Laptop

So, while we were looking forward to Apple making some sort of announcement today, which we had hoped would be along the lines of an official iTunes phone announcement, or maybe something related to the much talked about 14" widescreen iBook. Instead, we get nothing. Gotta love 'em, they keep us guessing.
Posted by Devin Categories: Corporate News, Software
The European Parliament overwhelmingly voted to reject a proposed law that would create a single way of patenting software across the European Union. The final vote, 648-14 vote with 18 abstentions, came Wednesday and is the nail in the coffin for the bill, since the drafters of the law, the head office of the European Commission, say they won't create another bill. Many lawmakers have said they believed the measure did not promote innovation and would stifle enterprise, and also that human knowledge cannot be patented.
EICTA, a group representing 10,000 companies including giants such as Nokia and Alcatel SA which had been lobbying for the bill, said the decision to scrap it was wise, given the large number of amendments that threatened to severely narrow the scope of the legislation. CompTIA, representing small- and medium-sized information technology companies, echoed this view. "Conflicting views have confused the issue and made it difficult for the parliament to reach a clear and balanced decision that would adequately support innovation."
Read More

| USA Today
Posted by Devin Categories: Corporate News, Software
The European Parliment moved closer to rejecting a proposed law that would create one single way of patenting software throughout the European Union on Tuesday. Lawmakers are expected to vote Wednesday on this software patent directive, but if they do reject it, the law will basically be "dead" since the European Commission which had drafted the law, has said that they will not put forth another. Comanpies such as Nokia Corp. and Siemens AG are still fighting for the bill to be adopted, claiming the need to invest in research and development.
Some 178 amendments to the bill have been tabled by parliamentarians ahead of the vote—which is expected to drag for hours if it is needed—and if any is adopted the proposal would go to a process called 'conciliation' between the Parliament and the EU Council which could take months to complete.
Read More

| Business Week
Posted by Devin Categories: Corporate News, Internet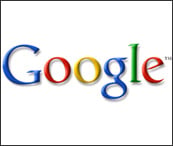 Click Defense Inc., a seller of online marketing tools, have said that they have filed a lawsuit against Google Inc. because they have failed to protect those who use their advertising program from "click fraud", costing at least $5 million. The lawsuit, filed June 24th in San Jose, Ca, is also seeking a class action status. A spokesman for Google has said, "We believe the suit is without merit and we will defend ourselves against it vigorously." The thing is, "click fraud" is not fraud at all, at least by the standards of the law. Rather, it is an industry term used to describe the deliberate clicking on Web search ads by users with no plans to do business with the advertiser. Rival companies might employ people or machines to do this because the advertiser has to pay the Web search provider for each click.
Read More

| Slashdot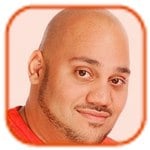 Posted by Andru Edwards Categories: Corporate News, PC / Laptop, Portable Audio / Video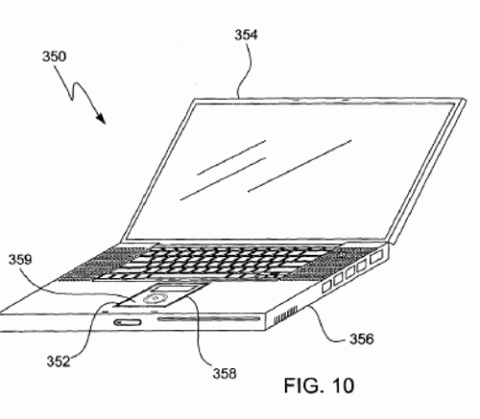 According to Patent Application 20040224638, Apple may be on the path to bringing out its most unique portable computer to date. The notebook would allow for an iPod mini to double as the touch pad. The patent also talks about integrating higher RF signals into the notebook from within the cell phone range. I must say, while it looks interesting - it seems a bit "toy-ish" to me to have a pink iPod mini sitting in my silver PowerBook. Then again, who are we to judge? Nowadays everything that Apple touches turns to gold.
Read More

| Macsimum News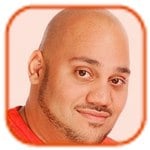 Posted by Andru Edwards Categories: Cell Phones, Corporate News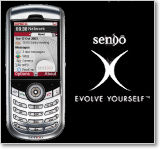 Motorola has come to terms, agreeing to buy parts of Sendo. Motorola will end up with Sendo's research and development team, including the equipment the team uses. We do not know the specifics of exactly how much Moto is forking out, but it looks like the Sendo brand may be done. A shame, we thought the Sendo X was pretty cool. Last year Sendo brought in $420 million - I guess the days of that being a nice income are gone.
Read More

| MobileTracker
© Gear Live Inc. – User-posted content, unless source is quoted, is licensed under a Creative Commons Public Domain License. Gear Live graphics, logos, designs, page headers, button icons, videos, articles, blogs, forums, scripts and other service names are the trademarks of Gear Live Inc.