Posted by Alex Grahmann Categories: Corporate News, Video Games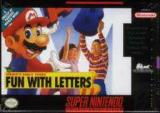 Four schools in the UK will play host to a £300,000 joint research venture between gaming company EA and an IT research firm NESTA Futurelab. The study will investigate the viability of video games as an educational tool. While the project is still in the phase of choosing which games will be used, the team has already made it clear that it hopes to see students improve in skills such as "problem-solving, resilience, persistence and collaboration." They should add to that list "turtle-bouncing, princess-rescuing, and leveling-up."
Read More

| Computing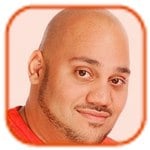 Posted by Andru Edwards Categories: Cell Phones, Corporate News, Software

Google continues its acquisitions of interesting, forward-thinking companies as they have just purchased Android. Little is known about the startup other than that they are 22 months old and have been working on software for mobile phones. If you check out the Android website, all you will see is a logo along with three Google Maps images of Seattle, Palo Alto, and Boston. Interesting. Google has been working hard on trying to build up their mobile resources. They also bought mobile social software company Dodgeball a few months ago.

Read More

| BusinessWeek
Posted by Devin Categories: Corporate News, Internet
I'm sure by now most of you are aware that the Internet Corporation for Assigned Names and Numbers (ICANN) had approved a .xxx suffix back in June. Now the Bush Administration wants to delay registration on domain names until its impact on the internet can be studied. ICANN was expected to give final approval on the domain name Tuesday, but says it would agree to a one month delay allowing some of the concerns that have recently been raised to be explored. While this creation was supposed to "help protect children from exposure to online pornography and also have a positive impact on online adult entertainment through voluntary efforts of the industry" it seems some are concerned that it will encourage more pornography on the internet. Many net privacy campaigners also believe that it could cause many censorship problems for years to come. What do you make of the situation? Do you see a potential problem arising out of the .xxx suffix, or is this just a bump in the road for the creation of a virtual red light district?
Read More

| BBC News
Posted by Alex Grahmann Categories: Corporate News, Internet, Portable Audio / Video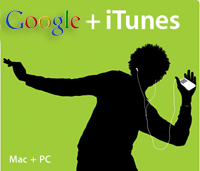 Citing "market chatter," TheStreet.com is reporting that a deal is in the works between Google and Apple to provide the iTunes Music Store through Google's webpage. However, the details of how this might change the way users access the iTunes Music Store – which has traditionally been a standalone piece of software - have yet to be announced. Guesses ranging from a complete web-based overhaul of the iTunes system to a simple, yet prominent, link to Apple's iTunes download site on Google.com have been circulated, but with no official announcement coming from either company at this point, we'll all just have to wait and see what happens. Check back for more details as they emerge.

Read More

| TheStreet
Posted by Alex Grahmann Categories: Corporate News, Music, Portable Audio / Video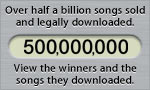 For everyone holding their breath for a Rhapsody-type subscription service from Apple: stop before you pass out. According to information from two music executives received by BusinessWeek Online, Apple has no plans to enter the subscription-based service arena any time soon. The major factor in Apple sticking to its by-the-song download system in iTunes is its market dominance – iTunes is making huge profits from its 500 million+ song downloads, comparatively crushing the 2 or 3 million subscribers to Real's Rhapsody or Napster's services. The only thing that looks like it could change Apple's mind would be true financial competition from one of these services, a factor that is still far off.
Read More

| BusinessWeek Online
Posted by Alex Grahmann Categories: Corporate News, Portable Audio / Video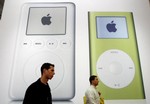 Despite recent news of Apple's iPod player and iTunes service performing beyond expectations around the globe, South Korea continues to stand out as a noticeable exception to Apple's market dominance. In recent market analyst data from GfK, the iPod holds a measly 1.6% share of MP3 player sales in South Korea. The weak iPod numbers, released by IDG News Service, reflect the popularity of other MP3 players produced by South Korean manufacturers such as Digitalway and Cowon Systems. The top seller on the list is Reigncom, creator of the iRiver brand, with 30.8% of all MP3 player sales.

Read More

| Playlist
Posted by Alex Grahmann Categories: Cell Phones, Corporate News, Handhelds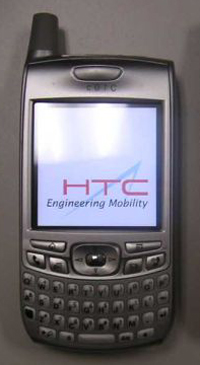 While official details on the next iteration of Palm Treos have been scant, the Chinese business newspaper Commercial Times is reporting today that a manufacturing deal has been reached with High Tech Computer to produce the new smartphones. The Taiwanese HTC will begin shipping the product in the first quarter of next year. The biggest draw for the rumor mill on the Treo 670 is its use of the Windows Mobile operating system, a first for any Palm device. Sales for the Treo 600 and Treo 650, both Palm OS-based smartphones, have been exceptional, setting the obvious standard for smartphone quality and commercial success. However, the growing strength and popularity of Windows Mobile may improve Treo's market share even more.

Read More

| DigiTimes
Posted by Alex Grahmann Categories: Corporate News, Music, Portable Audio / Video, Software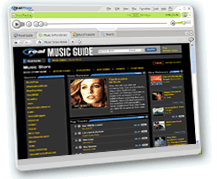 Harmony, a digital rights management translation system created by Real Networks which allows its own music formats to run on Apple iPods, may be the cause of some legal and technical issues for Real in the coming months. The company has admitted that although they believe that their software is completely legal, any disagreement from Apple that runs into a court process might jeopardize their bottom line. The company already expects to pay around $16 million in the coming year defending their software from litigation from Microsoft, but cannot afford any more. Additionally, Real also expects problems as Apple makes moves to update its software in ways that would require tweaking of Harmony's specifications. Basically, it sounds like Harmony may represent Real biting off a bigger chunk than it can chew at this point. Stay tuned to see how these impending challenges pan out.

Read More

| Macworld
Posted by Alex Grahmann Categories: Cell Phones, Corporate News, Portable Audio / Video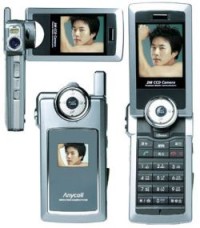 Alleging that Samsung grossly exaggerated the abilities of the SPH-V4400 camera phone, two consumer groups have filed official complaints against the company for false advertising. Armed with nearly 3,000 signatures, members of the "V4400 Consumers' Power" and "Tipsters for the Public Good" groups are very disgruntled with the lackluster video recording capabilities of the phone, pointing out that the VGA camera only films 3-5 frames per second, rather than the digital camcorder standard of 15-30, despite Samsung's claims that it would measure up. Sales of the V4400 have been strong up to this point, having been fueled by Korean superstar Kwon Sang-woo, earning the phone the nickname, the "Kwon Sang-woo Phone."
Read More

| Chosun
Posted by Alex Grahmann Categories: Corporate News, Internet, Music, Portable Audio / Video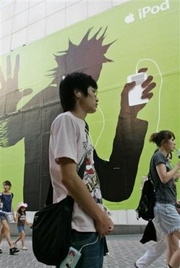 Debuting with prices ranging from ¥200 and ¥300 per song ($1.80 and $2.70), Apple has exploded onto the Japanese digital audio scene by selling over 1 million songs with the new service in under four days. Proudly, Japanese artists grabbed the honors for both the top-downloaded song (Def Tech) and the top-downloaded album (Ulfuls). Steve Jobs was quick to point out that the four-day business enjoyed by the Japanese iTunes dwarfs even a month's worth of business on any other Japanese service. With the struggles that other American companies, such as Microsoft, have had breaking into some Japanese markets, Apples success in this area could bode very well for the company.

Read More

| MacWorld
© Gear Live Inc. – User-posted content, unless source is quoted, is licensed under a Creative Commons Public Domain License. Gear Live graphics, logos, designs, page headers, button icons, videos, articles, blogs, forums, scripts and other service names are the trademarks of Gear Live Inc.