Posted by Kristin Wenzel Categories: Corporate News, Software

Reversing a decision made in January that allowed Microsoft's Office 2003 XML format to be used within the State government, the State of Massachusetts has given Microsoft's proprietary formats the "thumbs-down."
According to the revised plan, only the OpenDocument file format, which is supported by Open Office, and Adobe's PDF format are to be acceptable for document exchange. According to Eric Kriss, Secretary of Administration & Finance for the Commonwealth of Massachusetts, "Desktop software that supports OpenDocument and PDF in the future is acceptable; Microsoft's proprietary XML formats are not." The state plans to develop phased migration plans from Microsoft Office to Open Office, with a target date for implementation of January 1, 2007.
However, there has been criticism over the definition of Adobe proprietary formats (protected by several patents) as being acceptable while Microsoft's proprietary formats were unacceptable. The "powers that be" in Massachusetts, however, seem to have made their decision - and leave an uneasy feeling about just how great their "commitment to open source" really is.
Read More

| ArsTechnica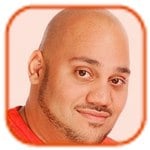 Posted by Andru Edwards Categories: Corporate News
Ad/Spyware vendor 180Solutions is begging the public to reconsider their opinion of their difficult to uninstall and privacy invading product, blaming all of their problems on "affiliates". The 180Solutions platform offers annoying popup advertisements and an invasion of a users privacy in exchange for "free media, games, and other entertainment". While the battle against spyware and adware wages on, it's amazing that companies like this Bellevue, WA-based company continue to try to install invasive software platforms to pump their sleazy wares.

Read More

| Broadband Reports
Posted by Alex Grahmann Categories: Corporate News, Home Entertainment, Mods / Hacks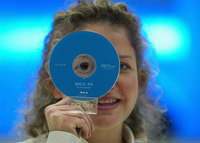 According to Reuters, hackers or modders that tinker with their Blu-ray players may be subject to their devices being remotely disabled. The feature, operated through a required connection between the player and the internet, could monitor the device and shut it down if any changes are made to hardware or internal firmware. While this may not affect the mainstream user, having an outside entity attempting to control and monitor yet another component of home entertainment is sure to cause waves in the tech-savvy community, especially for those used to tampering with regional coding in their current DVD players. In the battle against HD-DVD for format legitimacy, the mention of this feature will certainly put a damper on Blu-ray.

Read More

| Reuters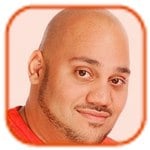 Posted by Andru Edwards Categories: Corporate News, Home Entertainment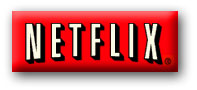 This actually makes a lot of sense, but is something that we don't often think about. Apparently, the way that Blockbuster Online, Netflix, and similar services send mail is a big problem for the USPS, despite the large amount of revenue these services generate for the postal service. The size of the mail envelopes do not conform to standards set long ago, which the machines used to process mail go by. As a result, rental DVD's can either be forced into the machines, resulting in breakage, or separated and sorted by hand. Many solutions have been proposed, but none accepted at this point. Still, it is an interesting read.
The problem with CD/DVD mail is that the rules, designed to ensure that mail pieces claiming discounted rates can be processed on letter sorting machines, are useless in evaluating CD mail designs. Most CD/DVD mailers that comply with letter processing regulations are not compatible with letter processing equipment. CD/DVDs are not paper and present unique processing challenges. The USPS processing plants have learned the differences between paper and plastic the hard way. As marketing has pushed for more CD/DVD mail, postal operations have had to contend with more pieces that are incompatible with their equipment. Currently, the two largest companies presenting this non-compatible automation mail are NetFlix and Block Buster; but they are not the only customers with mail piece design problems. New guidelines must be developed to ensure that CD/DVD mail, claiming automated letter rates, is capable of being processed on USPS letter sorting machines.

Read More

| Postcom
Posted by Devin Categories: Corporate News, Hot Deals, PC / Laptop

Less than one day after offering a Mac Mini test drive, it seems Apple has suddenly pulled the plug on the offer. While no explanation has been given as of yet, Apple affiliates have received an e-mail from LinkShare stating:
As a follow-up to an email we sent you this morning, please note that the Mac mini Test Drive promotion is no longer offered at the Apple Store. We have dynamically updated the banners and landing pages for this promotion, so if you are featuring this promotion on your site, they will automatically update to another promotion. Please be sure to update your Mac mini Test Drive text links. The rest of the promotions featured in today's email are still live.

We apologize for the inconvenience.

Thank you,
Apple Store Affiliate Program
While it may not have been a big deal for most, seeing as how it was more of an extended return policy mascarading than a great deal, it's still quite odd to see it pulled barely a day after going live with it.
Read More

| The Unofficial Apple Weblog

Posted by Sparky Categories: Cell Phones, Corporate News, Portable Audio / Video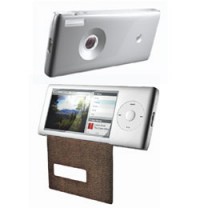 The internet is abuzz with rumors and speculation. A number of iPod media sites have received an invitation to a special Apple event on September 7th with the tantalizing line "1,000 songs in your pocket changed everything. Here we go again." included with each one. The Wall Street Journal is reporting that Apple has reached an agreement with Cingular to offer a Motorola cell phone capable of playing songs from the iTunes music store. With news like that from a reliable source like the WSJ, the iTunes phone (iPhone?) can't be far off. Elsewhere speculation on a 2GB or 4GB iPod shuffle, possibly with a screen, will be launching at the same time. With a sassy line like "here we go again" Apple might even be dropping a video capable iPod line, thus completing their digital media trinity.

Read More

| Wall Street Journal (Subscription required)

Posted by Jesse Easley Categories: Corporate News, Portable Audio / Video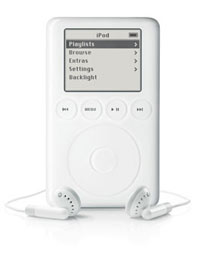 When the Apple iPod first came out, the product was known for having batteries that didn't seem to last too long. If you haven't heard, someone actually took Apple to court over this and finally a settlement has been reached. Buyers have until September 30 to file the paperwork for battery replacement.
A preliminary settlement was reached in May. Under the terms of the deal, buyers of first- and second-generation iPods with battery issues who bought their iPods on or before May 31, 2004 can get either a $25 check or $50 in credit at an Apple Computer store.

Those who bought third-generation iPods on or before May 31, 2004 can either get a $50 credit or send their iPod back to Apple and have the battery fixed or get a replacement device.

Read More

| News.com
Posted by Edwin Soto Categories: Corporate News, Misc. Tech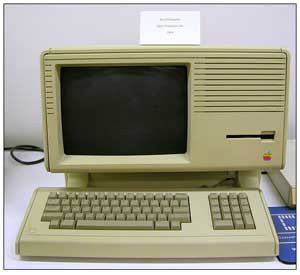 The San Diego Computer Museum officially closed on August 27th and will be packing its bags before November. Currently, this non-profit organization is seeking volunteers to pack up the exhibits and help them move. They are also asking for donations for boxes and bubble wrap. Up to now they don't have a new fixed location, but they need to leave as their current building has been purchased and will be repurposed. On a lighter note, this exhibit totally rocks. You can tell it's ancient since Macs haven't carried floppy disks since the Clinton era.

Read More

| San Diego Computer Museum via Make
Posted by Edwin Soto Categories: Corporate News, PC / Laptop

In a not-so-stunning move, Apple has newly stated that using PowerPC chips from Freescale is mandatory. In fact, under the signed agreement, Freescale must provide Apple with the chips until 2008 and under that same agreement Apple is under no obligation to use them past a work in progress.
The deal, which has been logged with the US Securities and Exchange Commission, seems to mean that either Jobs' Mob is hedging its bets on any Intel deal or thinks it will take a long time to do it.
These things do indeed take time and Apple is known for doing things their way or the highway. Looks like Jobs is leery about moving too fast on the Intel Project.

Read More

| EETimes

Posted by Kristin Wenzel Categories: Corporate News, Music, Portable Audio / Video

Those pesky music industry execs are at it again - and this time they're looking not to take on file-swapping college kids or bootlegged CDs. Their next target? Apple's wildly popular iTunes music service, which revolutionized and breathed life back into the (legal) music market with their simple pricing scheme (.99 per song, no matter what song it is) and easy-to-use service. The industry, who once hailed iTunes as a savior of sorts, now seem to have changed their… well… tune.
A sore point for some music executives is the fact that Apple generates much more money selling iPod players than it does as a digital music retailer, leading to complaints that Mr. Jobs is profiting more from tracks downloaded to fill the 21 million iPods sold so far than are the labels that produced the recordings.

Andrew Lack, the chief executive of Sony BMG, discussed the state of the overall digital market at a media and technology conference three months ago and said that Mr. Jobs "has got two revenue streams: one from our music and one from the sale of his iPods."

"I've got one revenue stream," Mr. Lack said, joking that it would require a medical professional to locate. "It's not pretty."
Excuse me while I laugh myself stupid. I'm sure Mr. Lack is nowhere near the soup kitchen, if he's the chief executive of Sony BMG. I read things like this and just about always fail to see where these top-dollar executives find the sense of entitlement they always seem to develop as soon as anyone besides them is making any money.
Read More

| NY Times
© Gear Live Inc. – User-posted content, unless source is quoted, is licensed under a Creative Commons Public Domain License. Gear Live graphics, logos, designs, page headers, button icons, videos, articles, blogs, forums, scripts and other service names are the trademarks of Gear Live Inc.