Find Our Latest Video Reviews on YouTube!
If you want to stay on top of all of our video reviews of the latest tech, be sure to check out and subscribe to the Gear Live YouTube channel, hosted by Andru Edwards! It's free!
Posted by Devin Categories: Corporate News, Internet, Wireless / WiFi,

In Google's latest announcement regarding it's venture into the WiFi market, the search engine giant has submitted a plan that would cover 95% of San Francisco with free wireless Internet access. This submission is in response to the city's request for WiFi that would cover nearly all of the city, including low and middle income areas. While Google's plan has not yet been approved, an independent company estimates that such extensive coverage would cost about $10 million dollars.

Read More

| Linux Pipeline
Posted by Devin Categories: Corporate News, Music,
A 42-year-old disabled woman from Oregon is counter-suing the RIAA for deceptive business practices, electronic trespass, invasion of privacy, fraud, and violation of the Computer Fraud and Abuse Act. Tanya Andersen filed the suit recently after finding out in a letter received in February that she was being sued for illegally downloading and distributing music on the Internet. The single mother called the number listed in the letter, which was not a law firm representing the plaintiff, but instead the Settlement Support Center, an LLP allegedly set up to coerce payments from people who had been identified in suits filed by RIAA, only to find out that she had been "viewed" downloading gangsta rap at 4:24am using the login "gotenkito@kazaa.com." Ms. Andersen claims that after telling the SSC that she neither downloads music or likes gangsta rap, a representative told her that "he believed that she had not downloaded any music." He went on to explain that the Settlement Support Center and the record companies would not quit their debt collection activities because to do so would encourage other people to defend themselves against the record companies' claims. Under the provisions of the Computer Fraud and Abuse Act (18 U.S.C. § 1030) it is illegal to break into another person's private computer to spy, steal or remove private information, damage property, or cause other harm.

Read More

| Recording Industry vs. The People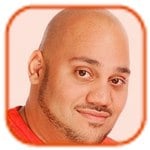 Posted by Andru Edwards Categories: Corporate News, Music,

Wow, it appears that our armed forces are in serious need of new recruits if they are resulting to this. Check it out - if you want 3 free iTunes downloads, simply agree to allow the National Guard to mail you some literature and to have a recruiter contact you so that they can tell you a bit about it. Whether they convince you into signing up or not is up to them, but you will walk away with $3 in music. Something about that just seems sad.

Read More

| Army National Guard
Posted by Devin Categories: Corporate News, Home Entertainment, Internet,

Pretty soon, anyone with a connection to the internet will have the ability to view their favorite American and British television shows from Google. The search engine giant, whose numerous other ventures include Gmail and Google Talk, has already penned a deal with UPN to broadcast some of it's shows, and talks are now in the works with the BBC. Though users won't be able to save the shows on their computer, they will have the ability to pause, rewind, and fast forward thru any of the content stored on Google's servers. So what's the first show to be offered up as Google makes it's way into internet broadcasting? Chris Rock's new show, "Everbody Hates Chris".

Read More

| This Is Money

Posted by Jesse Easley Categories: Corporate News, Home Entertainment, Movies,
The HD Format DVD war is still going on and Toshiba's HD DVD camp just got 2 more allies. Microsoft and Intel announced yesterday that they will be supporting the HD DVD format over Blu-Ray. Each format has a significan't amount of followers, but at this point it really is a wash as far as who is ahead. The main reason for Intel and Microsoft's support is the storage capacity. For a while, Sony has claimed Blu-Ray has the most storage, but yesterday it was established that due to Toshiba's dual-layer technology, their discs will hold up to 30GB rather than Blu-Ray's 25GB. Which format will prevail?

Read More

| GameDaily
Posted by Devin Categories: Corporate News, Music,
It seems not everyone agrees with the RIAA's bullying techniques. On Monday, a Federal Court in Michigan overturned the RIAA's case against the mother of a 13 year old girl accused of file swapping. Judge Lawrence P. Zatkoff dismissed the lawsuit with prejudice due to the fact that the girl's mother couldn't be held responsible for her daughter's downloading habits. Don't get too excited though - Judge Zatkoff did say in his decision that case was dismissed without prejudice to any other person other than the defendant, so I think it's more than safe to say this isn't the last time we'll be hearing from the greedy plaintiff that is the RIAA.

Read More

| The Inquirer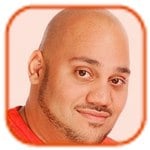 Posted by Andru Edwards Categories: Corporate News, Home Entertainment,
Okay, so the news is that TiVo is finally in Canada. That's cool and all, but why go there if you aren't going to do it right. I mean, TiVo even says right up front that units must be imported from the US, and that warranties will not apply unless the replacement is sent to a US address. See for yourself:
Is the TiVo service available in Canada?
The TiVo Service is now available in Canada. Canadian residents will be given special instruction to follow when activating service. Please look for the link "Instructions for Canadian residents," under step 1 during the activation process.

TiVo does not sell boxes in Canada, so Canadian residents must purchase boxes in the US and import them. If the DVR becomes defective, TiVo will not ship a warranty replacement box into Canada, and will only ship to a US address.
What the…? I don't think that is going to fly with too many Canadians, fellas.

Read More

| TiVo
Posted by Devin Categories: Cell Phones, Corporate News, Internet, Software,
In August, Opera Software launched it's Opera Mini browser in a limited release - only users of Norway's TV2 were allowed downloading privledges. All that could change soon according to Eskil Sivertsen, public relations manager for Opera software. Is seems that due to the " fantastic response from content providers, operators, handset manufacturers and end-users worldwide" the software company is hoping to give Opera Mini a worldwide release by the end of 2005. The Opera Mini browser allows users to view any HTML page from the convienience of their cell phone, allowing users to break away from WAP browsers that limit surfing experiences to WAP only pages. Michael Gartenberg of Jupiter Research says, "I was able to hit every HTML site I threw at it including heavy lifting sites like the NY Times. This is a really big breakthrough for the mobile space." Soon enough, y'all will be able to read content off Gear Live, or even post to the forums, from anywhere your phone gets a signal!

Read More

| Opera Blog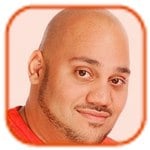 Posted by Andru Edwards Categories: Corporate News, Home Entertainment, Internet,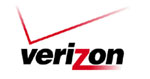 The next phase of the Verizon FIOS service has been opened up, as FIOS TV has been made available in some areas of Texas. Looking at the offering, Verizon is continuing to provide a great value for the money, much the same way that they have done with their Internet service, providing an enormous selection of digital and Video-On-Demand channels.
FiOS TV subscribers will enjoy 100 percent digital programming, as well as access to a large selection of video-on-demand content. Expanded Basic delivers more than 180 video and music channels for $39.95 a month. This tier includes access to 600 on-demand titles now, with 1,800 by year end. This service requires a standard-definition set-top box or a high-definition set-top box for HD channels. Verizon offers three set-top boxes: standard definition for $3.95 per month; high definition, which includes HD channels, for $9.95 per month; and a digital video recorder set-top box with HD channels for $12.95 per month.
FIOS TV should hit California, Florida, and Virginia by the end of 2005.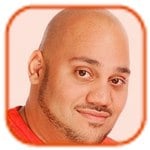 Posted by Andru Edwards Categories: Corporate News, Internet, Software,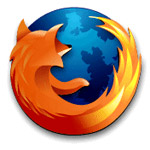 The folks over at SpreadFirefox are announcing that the browser has reached the 90,000,000 download mark. Now, that is great and all, but what it doesn't tell you is how many unique users have downloaded the browser. That is a figure that would be interesting. I, for one, have downloaded Firefox at least thirty times with the release of new versions and having multiple PCs. Still, it is a nice number to see.
On September 20, 2005 at 4:33:58 EST or 9:33:58 GMT Firefox Reached 90,000,000 Downloads! Only 10 Left and if we can get in before Nov. 9th then we would have 1,000,000 Downloads on the first day of 1.0 Release, 10,000,000 Downloads in the first month, and 100,000,000 in the first year!
I must say, since Opera went free, I have been using that way more.

Read More

| SpreadFirefox
© Gear Live Inc. – User-posted content, unless source is quoted, is licensed under a Creative Commons Public Domain License. Gear Live graphics, logos, designs, page headers, button icons, videos, articles, blogs, forums, scripts and other service names are the trademarks of Gear Live Inc.