Find Our Latest Video Reviews on YouTube!
If you want to stay on top of all of our video reviews of the latest tech, be sure to check out and subscribe to the Gear Live YouTube channel, hosted by Andru Edwards! It's free!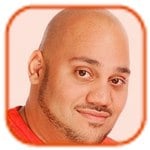 Posted by Andru Edwards Categories: Corporate News, Handhelds, Microsoft, PC / Laptop,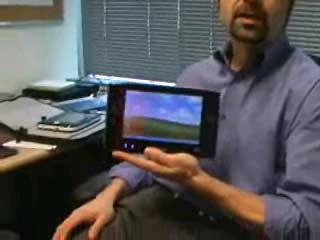 Okay, so we were waiting for Thursday to arrive so that we could get the full scoop on Origami, and that time has arrived. From this day forth, Origami devices will be referred to as Ultra Mobile PCs - or UMPCs - and Channel 9 has posted a great piece showing off the platform. Robert Scoble sat down with Otto Berkes, the General Manager of the UMPC division, to get all the deets. The video is about 40 minutes long, and goes in-depth into what exactly brought the UMPC to fruition, and what we can expect from the platform in the future.
From our perspective, these first-generation devices may not have lived up to the hype that was generated across the Internet over the past couple of weeks, but we can see the potential going forward - especially once we have the Windows Vista-enabled UMPCs hitting the market. We do have to wonder, with Microsoft expecting pricing to range from $599 to $999 USD, where does DualCor stand in all this? Their device is a bit smaller, but they expect to hit retail at $1500 or so. This will certainly be an interesting one to watch.

Read More

| First Look At Ultra-Mobile PCs
Posted by John Goulden Categories: Corporate News, Google, Internet, Microsoft,

Microsoft, in their continuing quest to dominate Google, has made available the beta of their new search engine dubbed Windows Live. With functionality similar to that of its arch nemesis, Windows Live is able to search for images, news, RSS feeds, e-mail (Windows Live Mail and Hotmail) and more. For better or worse, some things have been spiced up a bit such as the Image search feature. When you hover your mouse pointer over a search result it increases in magnification and provides detailed information about the image. On the flip side for you minimalists, a nice feature is the ability to disable or hide just about everything on the page short of the search box.
What good would a search engine be anymore without a corresponding toolbar? Microsoft delivers on that angle as well with the Windows Live Toolbar. In addition to the standard search capabilities, it offers protection from phishing and pop-ups.

Read More

| Windows Live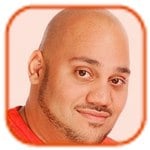 Posted by Andru Edwards Categories: Corporate News, Home Entertainment,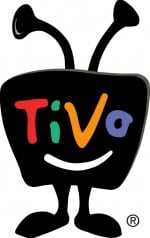 TiVo has just let their intentions be known in regards to their pricing model. It has been rumored that the lifetime subscription might be eliminated, and today TiVo confirmed that fear. Instead, TiVo will be offering three pricing plans that will include both the TiVo service and an 80-hour TiVo box. The worst part is that the subscriptions are basically like cell phone contracts, but without the credit check. You have to choose a one-, two-, or three-year commitment. The plans are as follows:
One year: $19.95 a month or $224 prepaid.
Two years: $18.95 a month or $369 prepaid.
Three years: $16.95 a month or $469 prepaid.
If you cancel before your service is scheduled to end, you are charged an early termination fee. Wow.
"Over the past several months, we have done extensive research on our pricing strategy and distribution model with a focus on finding the simplest and most efficient way to increase sales and drive penetration of the TiVo service among consumers," said Tom Rogers, CEO of TiVo. "After extensive testing and evaluation of various pricing and packaging approaches, we will launch a subscription option that combines the sale of the TiVo service together with the TiVo box."
The new pricing model goes into effect next week, and will not have any bearing on current TiVo customers. Any new TiVos sold at retail will come with the option of choosing your subscription term, as will TiVos ordered directly from the company. No word on how this will affect the cost of the TiVo Series 3 once it hits retail.

Read More

| Yahoo!
Posted by John Goulden Categories: Corporate News, PC / Laptop, Rumors,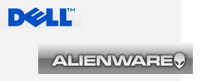 Pure speculation on the part of Rahul Sood (President and CTO of VoodooPC), but he seems to be of the mind that Dell will be beaming Alienware up into the Texas mothership. A quick blurb from his blog gives us an inkling into his thoughts on the matter.
Dell is not unlike a big bad bear that has been awoken from his hibernation.
Dell knows they need to grow, and they need to be perceived as a leading edge company.
Dell can't crack the "cool" factor with the Dell brand.
I'm pretty sure if offered a check (cheque for my Canadian/U.K. brothers and sisters) the guys at AW may jump at the chance to cash it.
Dell could take on another brand and grow it as an individual brand separate from Dell – perhaps?
I think it's easy to agree with number three, and logic dictates they follow number five. If we believe that Dell can't "crack the cool factor", and they were to suck up another company that does have a better gaming/performance image, they would almost have to run it as a separate entity. If not, they'd risk diluting that which they sought after so desperately. On the other hand, with the introduction of their quad-SLI rig at CES, Dell certainly stunned the community, certain members of which never would have given Dell the time of day otherwise (and possibly still won't).
Here's a question for you - if you don't buy Dell because they lack "street cred", but Alienware is appealing to you, what happens if Alienware is owned by Dell? Is Alienware still worthy, or when you look at their little alien emblem do you picture Dell's logo emblazoned across it's head?

Read More

| Rahul Sood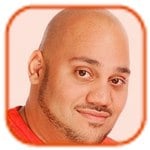 Posted by Andru Edwards Categories: Cell Phones, Corporate News,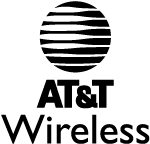 While it isn't officially official just yet, all signs point to AT&T acquiring BellSouth to the tune of $67 billion. The two companies currently jointly run Cingular Wireless, which happens to be the largest wireless provider in the US. With the purchase, gone will be the Cingular Wireless and BellSouth brands. So all you AT&T Wireless subscribers who were re-branded into Cingular customers, it's time to go back. Of course, the potential benefit here is that AT&T can offer a bundle of discounted services, since they offer more than just wireless phone service. The downside to all this is the cutbacks that will take place. AT&T claims that they will eliminate 36,000 positions between 2006 and 2008, stemming from both the original Cingular merger, and the new acquisition.
(Thanks, Benjamin!)
Read More

| NY Times
Posted by John Goulden Categories: Corporate News, Misc. Tech, Portable Audio / Video, Transportation,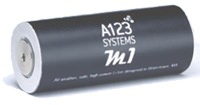 It's been said that if you build a better mousetrap, the world will beat a path to your door. While that may have been true some years ago, in today's ever mobile world, the proverbial mousetrap is now the battery. Electronic devices of all kinds require power, and if it's not plugged into the wall, that power has traditionally been supplied by the humble battery. Fuel cell technology, while promising, isn't quite ready for primetime yet so batteries are still center stage. With the battery industry worth billions of dollars, it's no wonder that companies are always vying to outdo one another for dominance.
With the introduction of the M1, A123 Systems has introduced a remarkable upgrade to the Li-Ion battery. In comparison to a standard Li-Ion cell they've been able to double the power density, increase the peak power fivefold, and significantly reduce the time required for charging. Those gains have been accomplished by shrinking the size of the particles that coat the battery's electrodes from 5-20 microns (standard Li-Ion) to below 100 nanometers for the new M1. Another benefit to the technology is safety. A typical Li-Ion cell when penetrated will explode, whereas an M1 cell will merely emit smoke.
One of the first adopters to bring the M1 technology to market is DeWalt. Their new line of 36-volt power tools have batteries that weigh the same as competitor's 18-volt products, yet deliver more power and longer runtimes. While DeWalt's application is all well and good, A123 Systems have their sights set firmly on the automotive industry. For example, the 100-lb battery in a Toyota Prius could have it's weight reduced by nearly 80% and a quick re-charge to 90% capacity would only take 5 minutes! Certainly a technology to keep an eye on.

Read More

| A123 Systems via Wired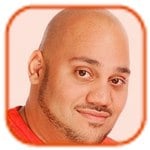 Posted by Andru Edwards Categories: Corporate News, Home Entertainment, Software,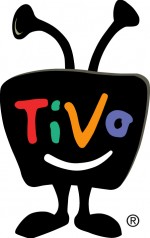 It seems people are wondering what is up with TiVo booking the Museum of Television and Radio for a big announcement tomorrow. Luckily, we have some peeps on the inside who have given us the good stuff. It doesn't look like the Series 3 will be given a date, or that the Netflix downloads will be starting anytime soon. Instead, TiVo is going to announce their new KidZone service that aims to give parents guidance and control over what their kids watch on TV. Now, this isn't your standard, run-of-the-mill parental control feature. KidZone actually creates virtual TiVo menus and virtual channels, specifically targeted to the children. TiVo partnered with leading parenting and family groups including Common Sense Media and The Parents TV Council to select kid-friendly content for the new service.
Parents have the ability to select from an entire menu of weekly recommendations and automatically record all of those shows. When TiVo is in KidZone mode, it locks out all other programming access by children. Parents get password-protected ability to decide what's best for their children to watch and kids get their own space on TiVo to enjoy their favorite shows. The service will be launched in June 2006.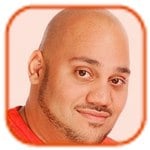 Posted by Andru Edwards Categories: Corporate News, Google, Internet,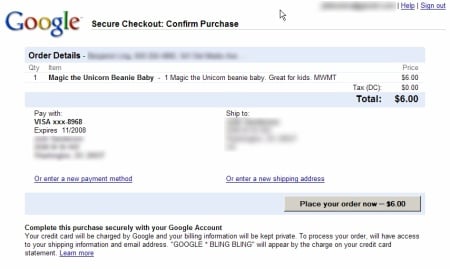 So, we have told you previously that Google Base just may be the eBay/Craigslist killer. All they needed was a good, homegrown payment system. Now it appears that the puzzle is coming together, with the appearance of Google Payments. Our friends over at TechCrunch have posted an in-depth look at Google Payments, and how it integrates seamlessly with Google Base. Very nifty, indeed. Our only hope is that Google comes up with a rock-solid method of rating your buying experience. eBay's reputation model has a few flaws, and this is Google's chance to capitalize on it.

Read More

| TechCrunch
Posted by John Goulden Categories: Corporate News, Internet,

3D-Seek is a new search engine from Imaginestics that enables industrial customers to quickly and easily search parts catalogs based on sketches, CAD drawings, or existing online drawings. Essentially the electronic equivalent of doodling on a napkin, the online sketchpad allows you to draw a rough equivalent of what you are looking for and pattern recognition technology does the rest. What would once take hours of searching through catalogs and speaking with parts vendors trying to describe what you're looking for, now only takes seconds. Of course, if you can't draw much more than your average stick figure, uploading a CAD drawing of your search criteria is always an option. With around 6,000 items in the current index, new items are being added on a regular basis by vendors and the search portal's web crawlers. Once this kind of technology is firmly established, we can see the potential for it moving into areas that can benefit the average consumer as well.

Read More

| 3D-Seek via WebWire
Posted by John Goulden Categories: Cell Phones, Corporate News, PC / Laptop, Wireless / WiFi,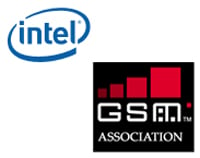 Wi-Fi is fantastic assuming you can borrow bandwidth from your neighbor get a signal from a public access point. A cellular data connection however, whether it be 2.5G (GPRS), 2.75G (EDGE), 3G (UMTS) or 3.5G (HSDPA), is a great alternative when you're traveling or merely away from metropolitan areas
civilization. This week Intel and the GSM Association signed an agreement to incorporate 3G technology into notebooks, eliminating the need for add-on hardware to access high-speed GSM networks. One such product to have the new technology later this year will be Lenovo's ThinkPad line of notebooks. Intel's vision is for notebooks to have access to an array of communication possibilities and for the SIM card to be the gateway to them all.

Read More

| ExtremeTech
© Gear Live Inc. – User-posted content, unless source is quoted, is licensed under a Creative Commons Public Domain License. Gear Live graphics, logos, designs, page headers, button icons, videos, articles, blogs, forums, scripts and other service names are the trademarks of Gear Live Inc.