Find Our Latest Video Reviews on YouTube!
If you want to stay on top of all of our video reviews of the latest tech, be sure to check out and subscribe to the Gear Live YouTube channel, hosted by Andru Edwards! It's free!
Posted by John Goulden Categories: Corporate News, PC / Laptop,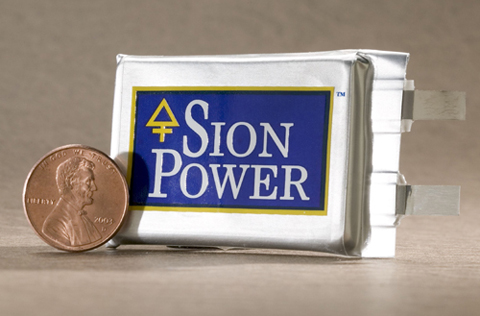 Battery technology marches on in the never ending quest for the ultimate in portable power. One of the latest entrants is a new technology called Lithium Sulfer (Li-S). Sion Power has been developing the new battery for quite some time, and has shown that it will run an HP TC1000 Tablet PC for an entire day (8 hours). Of course, there's no indication of the workload on the Tablet PC during the test so the numbers are subject to scrutiny. If indeed it's a productive 8 hours, Li-S would give fuel cells some competition.
However, with the good, must come the bad. In this case it's weight (they're heavier than Li-Ion) and a dismal 60 recharge cycles before the battery is useless. To clarify that last bit, we noticed that other sites reporting on this technology are indicating the 60 recharge cycles figure, but the manufacturer indicates the batteries can be recharged "hundreds of times". Assuming Sion Power is correct, Li-S has a shorter, but fairly comparable lifespan against Li-Ion products which are typically good for 300 to 500 recharge cycles.
While Sion Power isn't the only company developing Li-S batteries, they claim they are the most successful. With Intel taking an interest in using their technology, they could very well be right. Don't expect to see products utilizing Li-S until 2008 at the earliest.

Read More

| Sion Power via C|Net Asia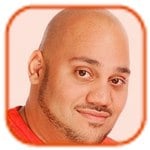 Posted by Andru Edwards Categories: Corporate News, Internet, Movies,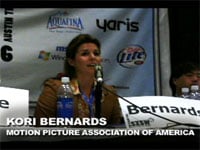 Now, this I love to see. The MPAA's Kori Bernards faced a firing squad comprised of smart techies who lambasted the way that they implement DRM, made it hard to watch the media you purchase on your device of choice, and didn't seem to care about fair use. This was a panel hosted by J.D. Lasica on The Future of Darknets, and it is just fascinating to watch the MPAA representative use corporate speak over and over to a group of people who see right through it. You can download the entire audio feed of the panel, as well as check out specific video clips of the talk. We are a ways away from the MPAA cooperating with us commoners.

Listen

| Download Audio
Read More

| Blogumentary's Video Clips
Posted by John Goulden Categories: Corporate News, Portable Audio / Video, Transportation,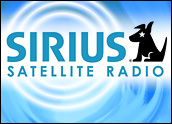 Regardless of which side of the satellite radio camp you are in, XM or Sirius, competition is always a good thing (for the consumer anyway). To that end, Sirius has signed an exclusive deal with Audi of America and Volkswagen of America. The deal will make Sirius the satellite radio provider of choice for both car manufacturers up through the 2012 model year. Audi estimates that 50% of its vehicles sold are equipped with satellite radio, while Volkswagen expects to have an installed base of 80% of its vehicles.
What was once almost a rout with XM leading by a huge margin, has turned into a fairly equal battle for market share. It's arguable as to which company offers better technology (XM gets the nod IMHO) and better programming (Sirius I do believe), but either one makes terrestrial radio passe. The war for subscribers is really starting to heat up.

Read More

| Sirius via Geek.com

Posted by Kristin Wenzel Categories: Corporate News, Google, Internet,

A federal judge has ruled allowing the government a peek into Google's search engine, but dramatically scaled back from the list of personal information and specific search requests that the government originally requested. Instead, they'll provide the government with a list of 50,000 randomly selected websites indexed by the search engine. A victory for advocates of personal privacy and freedom of information, Google will not have to disclose specific search terms or personal information.
"This is a clear victory for our users," Nicole Wong, Google's associate general counsel said in a statement Friday.

Read More

| ABC News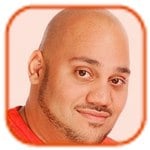 Posted by Andru Edwards Categories: Corporate News, Home Entertainment,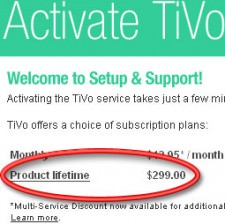 Just as a reminder, today is March 16 - the last day you can buy a lifetime subscription to the TiVo service. After this evening, you will need to choose a TiVo service contract in one-, two-, or three-year increments. Sucks, we know - especially with the Series 3 looming on the horizon.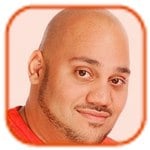 Posted by Andru Edwards Categories: Cell Phones, Corporate News,
All you chic guys out there that just had to have that Motorola RAZR, looks like you may experience some regret, starting - now. T-Mobile and Cingular Wireless have pulled the Motorola RAZR from their shelves as of today, citing a defect in the build of the phone. Turns out that part of the phone is faulty, resulting in dropped calls because the phone thinks you have flipped it closed despite your fleeting attempts to continue your conversation by saying "Hello?" at two-second intervals. No recalls are being issued, but if you are experiencing the problem, you can head to a Cingular or T-Mobile dealer for an exchange. If you have the Verizon version of the RAZR, you are in the clear. Sales of the GSM RAZR should resume within a week.

Read More

| Chicago Tribune
Posted by John Goulden Categories: Corporate News, Design, Misc. Tech, PC / Laptop,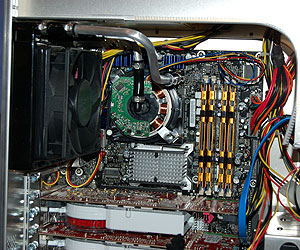 Watercooling was once a niche market enjoyed only by those with a knack for tinkering, but in the last year or so has begun to invade the mainstream. Even Intel has taken notice and decided to get in on the action with their Advanced Liquid Cooling prototype. The cooler was designed by enthusiasts in Intel's engineering department, who would like to see the company shy away from their current view toward overclocking (that it's evil). The team wanted a watercooler that was robust, reliable and efficient enough for mainstream use and that differed from current kits on the market, which were viewed as complex and flimsy.
What they came up with was a centrifugal pump that uses a brushless DC motor, a CPU block with a copper core, and a radiator cooled by a 120mm fan. All of the items are tied together with solid metal tubing, with the pump residing on top of the CPU block. Everyone has their own opinions as to the optimal location of the pump in a watercooling loop, but apparently this design works well for Intel. Their test system, which houses a 3.8GHz EE CPU, was overclocked to 5.01GHz. Although we have no idea what the ambient temperature was during the test, the CPU remained stable at 62 degrees Celsius which is well within spec limits.
Intel is looking to have the cooler go from prototype stage to actual production, and because commonly available parts were used to build it, they expect it to sell for less than $50 USD. Watercooling enthusiasts may argue design specifics and compromises made, but watercooling for the masses is a notable goal.

Read More

| Bit-Tech
Posted by John Goulden Categories: Corporate News, PC / Laptop, Storage,

BenQ has become something of a powerhouse with regards to optical storage devices. Selling products under their own name as well as providing OEM services for other companies, BenQ continues to churn out new models on a regular basis. One of their latest is the BW1000 "Trio" Optical Writer that handles Blu-ray Discs, DVD, and CD formats. One of the few optical drives to have a Serial ATA interface, the BW1000 can read and write all formats of Blu-ray Discs (BD-R and BD-RE at both 25GB and 50GB capacities) at 2x speed (approximately 72Mbps) and features SolidBurn and Write Right technologies. SolidBurn learns and optimizes the writing characteristics of recordable media, while Write Right provides various methods for ensuring an optimally recorded disc such as Seamless Link, jitter calibration and Walking-OPC.
No word yet on availability or pricing, but historically the European market will be the first to get the new device.

Read More

| BenQ
Posted by John Goulden Categories: Corporate News, Handhelds, Microsoft, Peripherals,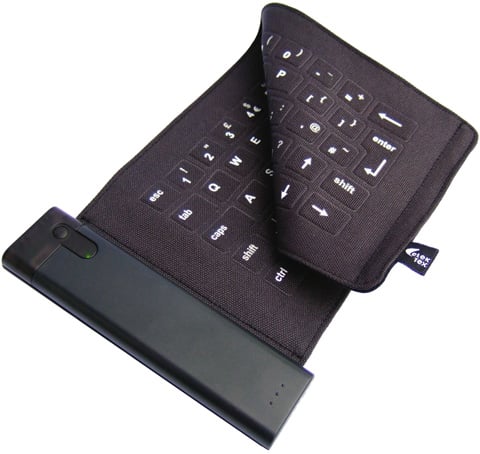 Be prepared for what will surely be an onslaught of peripherals for Microsoft's Ultra-Mobile PC platform. Eleksen, makers of fabric-based interface devices, has introduced a trio of products aimed at users of the new UMPCs. Bluetooth and USB-equipped keyboards will be available, as will a carrying case that has a keyboard and other controls integrated into it's soft exterior. The keyboards are designed around Eleksen's ElekTex technology, which allows touch sensitive interfaces to be placed in a variety of textiles. The Bluetooth keyboard even has drivers to allow its use with smartphones and PDAs, further broadening its usefulness.
Flexible keyboards may be nothing new, but with Eleksen's products being incorporated into textiles, the possibilities are just about limitless. In fact, the company also has their interface technology designed into jackets (the Kenpo iPod jacket), backpacks and other items that have controls for audio players built right in.

Read More

| Eleksen
Posted by John Goulden Categories: Corporate News, PC / Laptop, CES 2006,

Introduced to the public at CES 2006 in the form of a Dell XPS 600 Renegade system, NVIDIA's Quad SLI technology is designed to provide smooth gaming performance at resolutions up to a whopping 2560x1600 pixels. The Quad SLI systems incorporate NVIDIA's new 7900 series GPU and offers up 32X anti-aliasing and 16x anisotropic filtering, as well as support for Microsoft DirectX 9.0 Shader Model 3.0 and NVIDIA PureVideo. If Dell's Renegade is any indication, the systems will require a minimum of an 850-watt power supply, with the daughter cards using external power supplies of 150-watts each. So, not only will the systems put out extreme gaming goodness, but with over 1-kilowatt on tap, potentially enormous amounts of heat (and noise) as well.
To spot-check pricing on one of the new monstrosities, we checked both Dell and Alienware. As of this writing, Dell has yet to release their Quad SLI machine, but Alienware's configuration page is up and running. With a base configuration price of $6,923 USD the Alienware Aurora ALX easily pushes the $10,000 USD envelope when loaded to the gills. That almost makes a Dual SLI system seem cheap and affordable.
Systems will be available later this month from a wide range of system builders, with some ready to start shipping systems today.

Read More

| nVidia
© Gear Live Inc. – User-posted content, unless source is quoted, is licensed under a Creative Commons Public Domain License. Gear Live graphics, logos, designs, page headers, button icons, videos, articles, blogs, forums, scripts and other service names are the trademarks of Gear Live Inc.