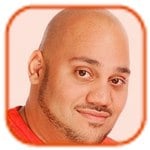 Posted by Andru Edwards Categories: Corporate News, PC / Laptop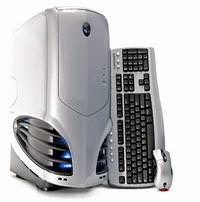 Despite all the denials, previous reports have turned out to be true - Dell is buying Alienware for an undisclosed amount of cash. Alienware's high-end computers are both clamored for by gamers, and scoffed at because of their high prices. According to Dell, Alienware will continue to operate as a wholly-owned subsidiary of the parent company. Dell revamped its XPS line in 2001, looking to tap into the PC gamer market, but they never quite got there. With the purchase of Alienware, it appears that they have finally arrived. No word yet on how this affects the XPS line.
The other interesting part of this story is that, with the acquisition of Alienware, Dell finally sells AMD-based computers. This puts Apple in the position of being the only computer manufacturer building Intel-based machines, with no AMDs in their product line.

Read More

| Seattle PI
Posted by John Goulden Categories: Corporate News, PC / Laptop, Storage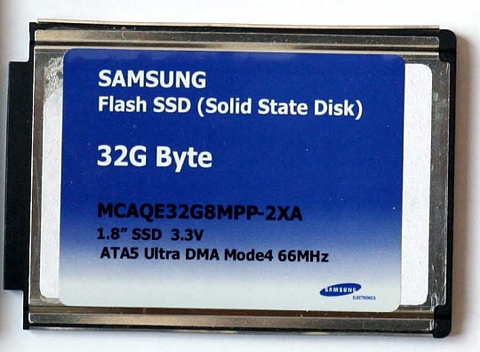 As computers get faster, one item has always been the bottleneck in the quest for ultimate speed - the hard drive. Great strides have been made to bring hard drive speeds up including denser platters, increased rotational speed, and faster interfaces. Yet it still comes down to the inherent limitations of moving parts. Solid State Disks (SSD), which are drives with no moving parts and are composed entirely of memory chips, are the equivalent of storage nirvana.
Samsung is a major player in the memory industry, and their NAND chips are in devices of all kinds. They've now released their new 32GB SSD for the mobile market, with read speeds 3X faster and write speeds 1.5X faster than traditional drives. Weighing only half of a comparably sized hard disk drive and consuming only 5% as much power, the drives will be a boon to laptop users everywhere. There's no word on pricing as of yet, but don't expect them to be inexpensive.

Read More

| Samsung (kr) via Akihabara News
Posted by John Goulden Categories: Corporate News, PC / Laptop
ATI has released the new V7300 Series of their popular FireGL workstation graphics cards. Two variations are available - expensive and really dang expensive. The "expensive" model (V7300) sports 512MB of memory and lists for $1,599 USD, while it's bigger brother (V7350), with a mind-numbing 1GB of memory, comes with an equally numbing list price of $1,999 USD. Obviously these cards were never destined for gamers, and with their intended market being high-end workstations, the price can be a tad extravagant. To the best of my knowledge, there isn't even a game available that could take advantage of such an enormous frame buffer. Most games are lucky to even scratch the surface of the 512MB cards that are available.
Now, for all you guys out there, this is a prime opportunity. The prices on these video cards make even the NVIDIA 7900GTX and ATI Radeon X1900 XTX cards look affordable. So run out and pick up your favorite gaming video card, and when your significant other asks how much it cost, you can honestly say that it was an absolute bargain by comparison to what you could have bought. It's all about perspective.

Read More

| ATI via ExtremeTech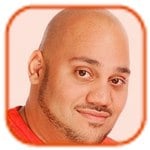 Posted by Andru Edwards Categories: Corporate News, Microsoft, Software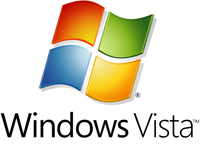 Just when it looked like Microsoft was on track with Windows Vista, the OS sees another delay. In a fantastically positive press release, Microsoft said that the consumer version of Windows Vista would not ship until January 2007 - a full two months after they originally hoped to get it on the market. Business customers will still be able to purchase and run Vista in November 2006, but Microsoft wants to make sure security issues are ironed out before releasing the product to the masses.

Read More

| Vista Press Release
Posted by John Goulden Categories: Cell Phones, Corporate News, Google, GPS, Portable Audio / Video, Transportation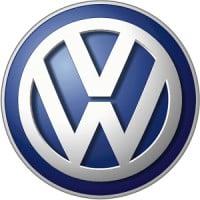 Convergence. It's been one of the holy grails of the electronics industry for quite some time. The idea is simple enough - empower one device to act as a central point of reference for multiple devices and/or incorporate those multiple devices into one mega unit that does it all. Depending on what portion of the industry you look at, the ideal concept of convergence might be a single point of control or reference, for multiple devices. By approaching convergence as a many-to-one scenario, it allows individuals to choose their own devices according to preference or need. Instead of being forced into using an all-in-one device that may not have all the features desired, a control device would simply make use of what devices the user has brought with him or her.
As a case in point, Volkswagen has been working on an automobile computer that takes devices such as the iPod and Treo, and provides a single point of control for them. The concept, named Gypsy, is a separate project from the in-car media center project that Microsoft and Volkswagen introduced at CeBIT. Volkswagen's Electronics Research Lab (ERL) is working with Google to utilize Google Earth as the mapping system of choice, and sees the system as being extensible through the use of widgets. C|Net has an interesting, if lightweight, video of the Gypsy product in action. It only scratches the surface of what is possible, but it brings to mind what will one day be possible. The roadblocks to successfully implement such a wide-reaching device are abundant, but given a common set of communication standards, and a lot of luck, we can hope for the best.

Read More

| C|Net
Posted by John Goulden Categories: Corporate News, PC / Laptop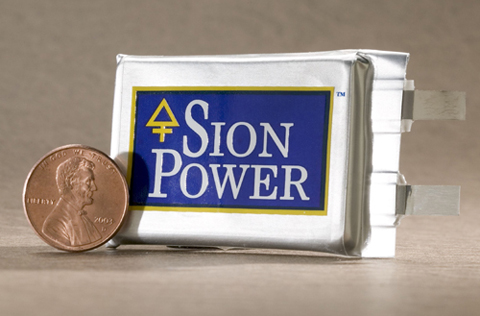 Battery technology marches on in the never ending quest for the ultimate in portable power. One of the latest entrants is a new technology called Lithium Sulfer (Li-S). Sion Power has been developing the new battery for quite some time, and has shown that it will run an HP TC1000 Tablet PC for an entire day (8 hours). Of course, there's no indication of the workload on the Tablet PC during the test so the numbers are subject to scrutiny. If indeed it's a productive 8 hours, Li-S would give fuel cells some competition.
However, with the good, must come the bad. In this case it's weight (they're heavier than Li-Ion) and a dismal 60 recharge cycles before the battery is useless. To clarify that last bit, we noticed that other sites reporting on this technology are indicating the 60 recharge cycles figure, but the manufacturer indicates the batteries can be recharged "hundreds of times". Assuming Sion Power is correct, Li-S has a shorter, but fairly comparable lifespan against Li-Ion products which are typically good for 300 to 500 recharge cycles.
While Sion Power isn't the only company developing Li-S batteries, they claim they are the most successful. With Intel taking an interest in using their technology, they could very well be right. Don't expect to see products utilizing Li-S until 2008 at the earliest.

Read More

| Sion Power via C|Net Asia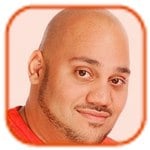 Posted by Andru Edwards Categories: Corporate News, Internet, Movies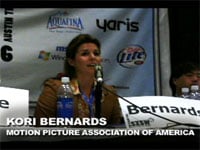 Now, this I love to see. The MPAA's Kori Bernards faced a firing squad comprised of smart techies who lambasted the way that they implement DRM, made it hard to watch the media you purchase on your device of choice, and didn't seem to care about fair use. This was a panel hosted by J.D. Lasica on The Future of Darknets, and it is just fascinating to watch the MPAA representative use corporate speak over and over to a group of people who see right through it. You can download the entire audio feed of the panel, as well as check out specific video clips of the talk. We are a ways away from the MPAA cooperating with us commoners.

Listen

| Download Audio
Read More

| Blogumentary's Video Clips
Posted by John Goulden Categories: Corporate News, Portable Audio / Video, Transportation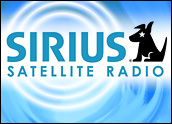 Regardless of which side of the satellite radio camp you are in, XM or Sirius, competition is always a good thing (for the consumer anyway). To that end, Sirius has signed an exclusive deal with Audi of America and Volkswagen of America. The deal will make Sirius the satellite radio provider of choice for both car manufacturers up through the 2012 model year. Audi estimates that 50% of its vehicles sold are equipped with satellite radio, while Volkswagen expects to have an installed base of 80% of its vehicles.
What was once almost a rout with XM leading by a huge margin, has turned into a fairly equal battle for market share. It's arguable as to which company offers better technology (XM gets the nod IMHO) and better programming (Sirius I do believe), but either one makes terrestrial radio passe. The war for subscribers is really starting to heat up.

Read More

| Sirius via Geek.com

Posted by Kristin Wenzel Categories: Corporate News, Google, Internet

A federal judge has ruled allowing the government a peek into Google's search engine, but dramatically scaled back from the list of personal information and specific search requests that the government originally requested. Instead, they'll provide the government with a list of 50,000 randomly selected websites indexed by the search engine. A victory for advocates of personal privacy and freedom of information, Google will not have to disclose specific search terms or personal information.
"This is a clear victory for our users," Nicole Wong, Google's associate general counsel said in a statement Friday.

Read More

| ABC News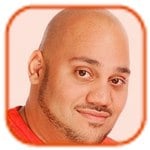 Posted by Andru Edwards Categories: Corporate News, Home Entertainment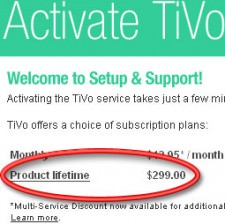 Just as a reminder, today is March 16 - the last day you can buy a lifetime subscription to the TiVo service. After this evening, you will need to choose a TiVo service contract in one-, two-, or three-year increments. Sucks, we know - especially with the Series 3 looming on the horizon.
© Gear Live Inc. – User-posted content, unless source is quoted, is licensed under a Creative Commons Public Domain License. Gear Live graphics, logos, designs, page headers, button icons, videos, articles, blogs, forums, scripts and other service names are the trademarks of Gear Live Inc.