Find Our Latest Video Reviews on YouTube!
If you want to stay on top of all of our video reviews of the latest tech, be sure to check out and subscribe to the Gear Live YouTube channel, hosted by Andru Edwards! It's free!
Posted by John Goulden Categories: Corporate News,

On a fairly regular basis, some research lab or government institution needs computing power on a massive scale. In this case it's the Department of Energy's Oak Ridge National Laboratory. They're having Cray, an old hat at supercomputers, build them a system that should break the 1 petaflop barrier (that's 1 quadrillion floating-point operations per second). The next closest system currently in operation is IBM's Blue Gene/L which turns out a quite respectable 350 teraflops.
To achieve the necessary performance, the system (which goes by the name Baker) will utilize 24,000 2.6GHz quad-core AMD Opteron processors (96,000 cores!), taking up residence in 187 liquid-cooled cabinets. Totally dependent on the cost of memory at the time of construction, Baker will be outiftted with 187 to 400 terabytes of memory (yes, you read that correctly - terabytes) and hard drive space will fall between 1 and 11 petabytes. Baker is only in the design phase right now and won't be operational until sometime in 2008, which coincidentally, is the same year IBM has targeted for expanding Blue Gene/L to 1 petaflop.
We can only imagine that a project of this magnitude has execs at AMD giddy as little school girls.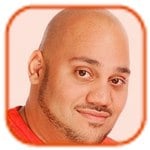 Posted by Andru Edwards Categories: Apple, Corporate News, Internet, Portable Audio / Video,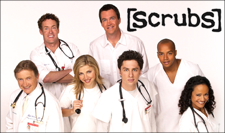 For those keeping tabs, Scrubs is now the latest show that is available for purchase on the iTunes Music Store. While there is no Season Pass option as of yet, you can purchase Season 5 episodes starting now. The back story on this one is unique as well, since NBC has made the Touchstone Television (owned by Disney-ABC) produced series available on the Internet. This marks the first such partnership for a prime-time series to be made available for commercial purchase via download. Snazzy.

Read More

| TV Envy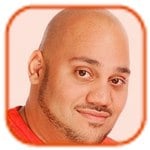 Posted by Andru Edwards Categories: Corporate News, Handhelds, Home Entertainment, Movies, Rumors, Video Games,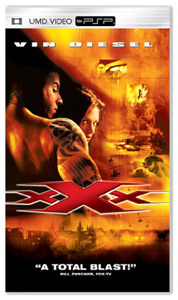 It's a shock, we know. As it turns out, those Hollywood movie releases that have been released on UMD over the past year or so? It seems no one is interested in buying them. While we are not sure if this is a surprise to anyone buy Sony, it just makes sense to us that the media would sell poorly. I mean, why would I buy a movie that I can only play on one dedicated device - especially when that device isn't my television? If Sony was smart about the whole idea, they would have done a bit more planning. If I buy Spider-Man: The Movie, I want the game in there as well. Or vice versa. Otherwise, I am buying the DVD and ripping it to my Memory Stick. Anyways, expect to see Wal-Mart drop shelf space for UMDs altogether very soon. Even better, know that Universal and Paramount Pictures have already stopped UMD production.

Read More

| Playfeed
Posted by Jared Hislop Categories: Corporate News, Misc. Tech, Rumors, Science,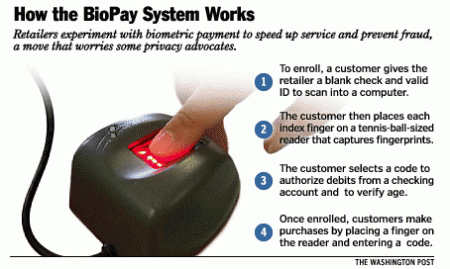 Newly released research by Sanford Bernstein analyst Emme Kozloff, found that by using "electronic wallets" companies like Wal-Mart could save big. By using customer's fingerprints as a payment method, companies could speed up the checkout process; reduce the potential for fraud and identity theft, and most importantly save money by lowering the transaction fee. This type of system is already in use by Albertsons, Cub Foods, and Piggly Wiggly. While this might save time at the checkout, privacy advocates are still very concerned about the process.

Read More

| CNN
Posted by Jared Hislop Categories: Corporate News, PC / Laptop, Video Games,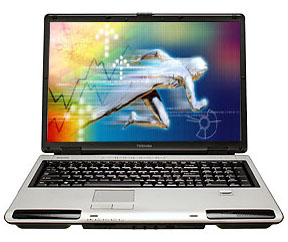 When Toshiba announced it's newest gaming laptop, the Satellite P105-S921, it was announced as carrying NVIDIA's GeForce Go 7900 GS mobile GPU. This is a video processor that has not even been officially announced by NVIDIA. The notebook carries 256MB of video memory and a 17-inch TruBrite display. The notebook also sports a 1.83GHz Intel Core Duo T2400, 1GB of dual-channel DDR2 SDRAM, a 160GB Serial ATA hard drive, and a dual-layer DVD±R/RW optical drive. All of this bleeding edge technology does not come cheap; the notebook carries a $2000 price tag, and is available from select retailers.

Read More

| Reg Hardware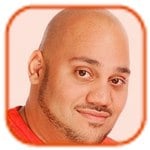 Posted by Andru Edwards Categories: Corporate News, Internet,

Looks like Internet phenomenon YouTube is looking to cover their bases a bit more as it pertains to copyrighted material. Anyone who has used that service knows that, while you can find many an amateur Jackass-ish video on the service, you can also view full-length television shows (and in some cases, movies.) YouTube has been feeling the heat for this recently, and has responded by placing a ten-minute cap on all uploaded videos.
Well, if you've followed our blog postings or any of the press articles, you know we're constantly trying to balance the rights of copyright owners with the rights of our users. We did some analysis of the videos in our system over 10 minutes in length, and we found the overwhelming majority of them were full length, copyrighted videos from tv shows and movies. However, we also recognize that there are legit content creators out there who may have videos over 10 mins, so we've created a Premium Content Program for those of you with professional-produced videos.
Obviously, it is a tough job for YouTube to screen each and every video that is uploaded - so this may be a step in the right direction. What do you think?

Read More

| YouTube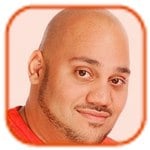 Posted by Andru Edwards Categories: Apple, Corporate News, Portable Audio / Video, Software,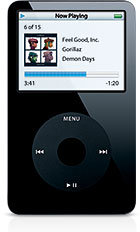 Apple announced the release of their Volume Limit feature earlier today for the iPod. Basically, this is in response to all the hearing loss lawsuits that are going around in the MP3 player world. With the update, which is for the iPod nano and 5G iPods with video, users can set a maximum volume limit, and lock it with a passcode. This allows parents to set a max. volume for their children, and also ensures that if a little one gets ahold of your iPod, they can't turn it any higher than your limit, saving your ears from a blaring shock. Here are the notes from the software update:
iPod Updater 2006-03-23 delivers:

New iPod Software 1.1.1 for iPod
New iPod Software 1.1.1 for iPod nano
For all other iPod models, iPod Updater 2006-03-23 contains the same software versions as iPod Updater 2006-01-10.

Important: After downloading the iPod Updater software, connect your iPod to your computer and launch the iPod Updater application. If iPod Updater determines that your iPod needs to be updated, click the Update button to install the latest software on your iPod.

Features of iPod Software 1.1.1 for iPod and iPod Software 1.1.1 for iPod nano:

Volume limit
Bug fixes
For more information on volume limit, go to http://docs.info.apple.com/article.html?artnum=303414.
Read More

| Press Release
Posted by John Goulden Categories: Corporate News, Home Entertainment,

It's hard to imagine watching television without the use of a PVR. Whether it be a set-top box provided to you by your cable/satellite provider, or a media center of some kind, the ability to easily record your favorite shows (and skip the endless commercials) is quite liberating. Cablevision, who services areas of New York, New Jersey and Connecticut, is testing a system that would allow subscribers to utilize PVR functionality, but rely on off-site storage at Cablevision's facilities. Existing set-top boxes would continue to be used, thereby eliminating the cost of PVR units, and the necessary service call required to install them. Hypothetically speaking, with all content stored remotely, Cablevision would have complete control over what you could record and when you could record it. Control eerily similar in nature to the broadcast flag.
Current plans are for the system to go live by the end of the year (with a paltry 45-hours of recording capacity).

Read More

| Cablevision via Newsday
Posted by John Goulden Categories: Corporate News, Storage,

Over a year ago we reported about InPhase Technologies and their holographic storage technology. At the time, 200GB per square inch was the capacity limit, but technology marches on and today that capacity has been increased over 2.5 times to 515GB per square inch! Originally slated for release in 2006, it appears that InPhase is still on track, and they expect to have product available later this year. The first generation drives won't hold nearly as much as the prototypes, but will have a 300GB capacity with a 20MB per second transfer rate. As product development continues the sizes will naturally increase, with projected sizes of 800GB to 1.6TB. Sort of makes Blu-ray and HD-DVD look like the proverbial poor cousins doesn't it?
Although no pricing estimates have been given, it's sure to be painfully expensive and therefore confined to the corporate market on its initial release.

Read More

| InPhase Technologies via DailyTech
Posted by Jared Hislop Categories: Corporate News, Google, Internet,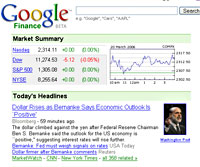 Google has introduced a new feature, Google Finance, which promises to provide up-to-the-minute quotes, financial news, charts, data, and groups. Once again Google, goes head to head with rival Yahoo!, and while Yahoo!'s finance portal offers a few things that Google Finance does not, the product is still in beta. Google Finance still lacks the polished look we have come to expect of Google's pages, but the information supplied there is formatted in a pleasant manner. Google does not plan on coming up with its own information about financial matters, rather opting to rely on sources such as Reuters, Hoovers, and Morningstar, to provide charts and data.

Read More

| Google Finance
© Gear Live Inc. – User-posted content, unless source is quoted, is licensed under a Creative Commons Public Domain License. Gear Live graphics, logos, designs, page headers, button icons, videos, articles, blogs, forums, scripts and other service names are the trademarks of Gear Live Inc.