Posted by John Goulden Categories: Corporate News, GPS, Transportation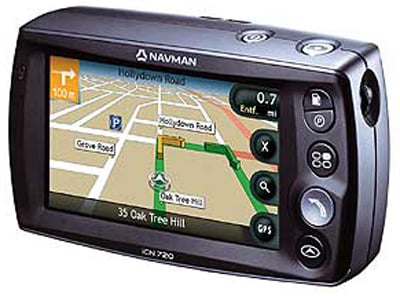 Typical GPS systems require you to enter your destination by street address which can be a tedious process. Navman is out to change that with their NavPix enabled GPS systems, the iCN720 and iCN750. The GPS units have a built in 1.3MP camera that allows you to take pictures of your house, favorite restaurants, landmarks, etc., while it tags each picture with the relevant locational data. Prash Vadgama, president of Navman believes that "images are an obvious and unmistakeable way to identify a destination". He continues by saying, "Each NavPix image has the exact geographical location of where that picture was taken embedded in the image data. You then use that image as an alternative way to choose and set your destination in the Navman iCN700 series".
Since you won't have pictures of every destination in advance, the Navman website will have images of famous landmarks and interesting places, as well as a method to create your own geo-referenced images which can be downloaded to your GPS. In addition to letting you create and store your own images online, Navman will allow users to trade pictures, further enhancing the reach of the NavPix feature.
Available in Europe in May 2006 with no word on US availability. Full specifications after the jump.
Click to continue reading Navman iCN700 Series With NavPix
Posted by John Goulden Categories: Corporate News, Microsoft, Software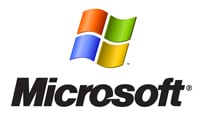 Microsoft has announced that Virtual Server R2 Enterprise Edition will come with a new pricing structure - free. In addition, new offerings are now available in the form of virtual machine add-ins and technical support for Linux guest operating systems, a dramatic change for the software vendor. By making Virtual Server free, Microsoft is responding to similar moves by its competitors. One such competitor, and leader in the virtualization market, is VMWare who made their own GSX Server software available for free back in February.
Microsoft acquired Virtual PC, and the unreleased Server product, from Connetix Corp. in 2003. When first launched in September 2004, Microsoft's Virtual Server came in two flavors - Standard and Enterprise with pricing at $499 and $999 respectively. This past December version R2 was released, along with a pricing change of $199 for Enterprise Edition and $99 for Standard Edition.

Read More

| Microsoft via Computerworld
Posted by John Goulden Categories: Corporate News, GPS, Handhelds, Microsoft, PC / Laptop, Portable Audio / Video, Wireless / WiFi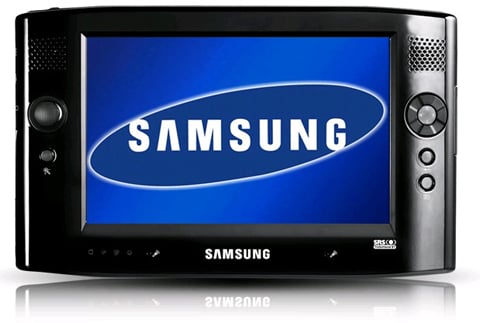 It looks as though Samsung will be one of the first companies to have an Ultra Mobile PC available for purchase. We gave you insight into the UMPC just a few weeks ago, and with products about to hit the shelves, it'll be interesting to see if they fly, or flop. Granted, they're very cool from a gadget standpoint as they do a little bit of everything, but that may be the whole crux of the problem. Devices that do a bit of everything tend to not do any of them really well, and turn out to be rather mediocre as a whole. Somehow this smacks of the Tablet PC all over again in that there isn't a strong market for the product (even less so with the UMPC), but I digress . . . on with the show.
Expansys has the Samsung Q1 UMPC up for pre-order for £799.95 (~ $1,390 USD). The specifications are what you'd expect of an "everything but the kitchen sink" type of device. Running a Celeron M ULV CPU at 900MHz, it comes with 512MB RAM, a 7" WVGA LCD (800x480), Bluetooth, GPS, Wireless (802.11 a/b/g), and more. About the only thing missing would be some form of high speed data like UMTS or EVDO, but that was never in the design specs anyway.
Full specifications after the jump.

Read More

| Expansys via Ubergizmo
Click to continue reading Samsung Ultra Mobile PC Available For Pre-Order
Posted by John Goulden Categories: Corporate News, Home Entertainment

Research studies have shown that research studies can cause brain cancer in researchers. Well, maybe not, but it does seem that for everything in this world, somewhere a study of its effects on society exists. Take the latest study from the Consumer Electronics Association (CEA) which states that the average household in the US owns 26 pieces of consumer electronics. That number is up from last year where only 25 products were owned, so somebody must have been a good boy or girl around their birthday.
The top five areas of growth were shown to be MP3 players, digital cameras, car video systems, in-dash CD players and notebook computers. Of the products surveyed, the top five won't come as a surpise to anyone with the television easily topping the list with 95% penetration. Following closely behind was the VCR (87%), cordless phones (85%), DVD players (81%), and wireless phones (78%).
Maybe it's just me, but the survey's magic number of 26 doesn't even begin to make a dent in the number of electronic items at my house that slurp happily away at the power grid or chew through batteries. Anyone else blow way past the average 26?
Posted by John Goulden Categories: Corporate News, Home Entertainment, Internet, Movies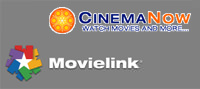 Two movie download services, Cinema Now and Movielink, have announced that they have entered into licensing agreements with major studios. Cinema Now has inked agreements with Sony Home Pictures Entertainment and Lionsgate Films, while Movielink has signed with Warner Bros., Universal, Sony Pictures, Paramount, Twentieth Century Fox and MGM. Of the seven studios that Movielink has signed with, five are in joint ownership of the company. In addition, both companies have non-exclusive licenses with other studios and licensors.
With digital media comes heavy DRM implementation and Microsoft's DRM software is the system of choice for both services. Rentals from either company are yours to watch as many times as you wish during a 24-hour period which begins the moment you first start to view a film. Purchased films are storable indefinitely, but neither company allows the movie to be burned to a DVD for playback on a standard player. Movielink does allow their movies to be transferred onto 2 additional computers for playback, with the copies being managed by their Movielink Manager software.
Cinema Now has better pricing with purchased movies being offered for $9.95 to $19.95 and rentals going for $2.99 to $3.99. Movielink on the other hand, charges more with purchasable movies going for $20 to $30, and rentals for $0.99 to $4.99. (All prices quoted are in US dollars.)
DRM complications aside, with purchases prices rivaling and often exceeding that of a movie on DVD, it's doubtful that traditional rental services like Netflix and Blockbuster have anything to worry about . . . for the short term. Oh, and put away your trusty Firefox or other Internet browser as both services only work with Internet Explorer.

Read More

| Cinema Now via Pocket-lint
Read More

| Movielink
Posted by John Goulden Categories: Corporate News

On a fairly regular basis, some research lab or government institution needs computing power on a massive scale. In this case it's the Department of Energy's Oak Ridge National Laboratory. They're having Cray, an old hat at supercomputers, build them a system that should break the 1 petaflop barrier (that's 1 quadrillion floating-point operations per second). The next closest system currently in operation is IBM's Blue Gene/L which turns out a quite respectable 350 teraflops.
To achieve the necessary performance, the system (which goes by the name Baker) will utilize 24,000 2.6GHz quad-core AMD Opteron processors (96,000 cores!), taking up residence in 187 liquid-cooled cabinets. Totally dependent on the cost of memory at the time of construction, Baker will be outiftted with 187 to 400 terabytes of memory (yes, you read that correctly - terabytes) and hard drive space will fall between 1 and 11 petabytes. Baker is only in the design phase right now and won't be operational until sometime in 2008, which coincidentally, is the same year IBM has targeted for expanding Blue Gene/L to 1 petaflop.
We can only imagine that a project of this magnitude has execs at AMD giddy as little school girls.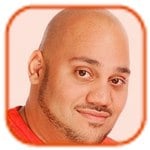 Posted by Andru Edwards Categories: Apple, Corporate News, Internet, Portable Audio / Video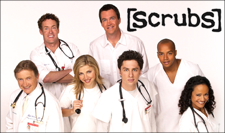 For those keeping tabs, Scrubs is now the latest show that is available for purchase on the iTunes Music Store. While there is no Season Pass option as of yet, you can purchase Season 5 episodes starting now. The back story on this one is unique as well, since NBC has made the Touchstone Television (owned by Disney-ABC) produced series available on the Internet. This marks the first such partnership for a prime-time series to be made available for commercial purchase via download. Snazzy.

Read More

| TV Envy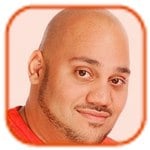 Posted by Andru Edwards Categories: Corporate News, Handhelds, Home Entertainment, Movies, Rumors, Video Games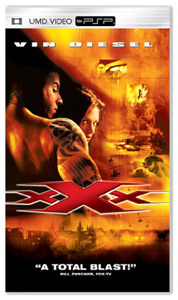 It's a shock, we know. As it turns out, those Hollywood movie releases that have been released on UMD over the past year or so? It seems no one is interested in buying them. While we are not sure if this is a surprise to anyone buy Sony, it just makes sense to us that the media would sell poorly. I mean, why would I buy a movie that I can only play on one dedicated device - especially when that device isn't my television? If Sony was smart about the whole idea, they would have done a bit more planning. If I buy Spider-Man: The Movie, I want the game in there as well. Or vice versa. Otherwise, I am buying the DVD and ripping it to my Memory Stick. Anyways, expect to see Wal-Mart drop shelf space for UMDs altogether very soon. Even better, know that Universal and Paramount Pictures have already stopped UMD production.

Read More

| Playfeed
Posted by Jared Hislop Categories: Corporate News, Misc. Tech, Rumors, Science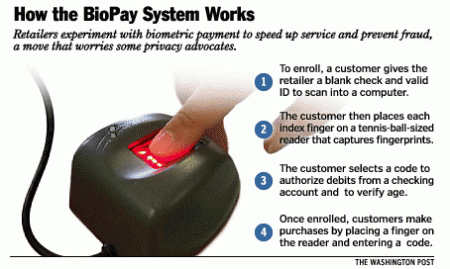 Newly released research by Sanford Bernstein analyst Emme Kozloff, found that by using "electronic wallets" companies like Wal-Mart could save big. By using customer's fingerprints as a payment method, companies could speed up the checkout process; reduce the potential for fraud and identity theft, and most importantly save money by lowering the transaction fee. This type of system is already in use by Albertsons, Cub Foods, and Piggly Wiggly. While this might save time at the checkout, privacy advocates are still very concerned about the process.

Read More

| CNN
Posted by Jared Hislop Categories: Corporate News, PC / Laptop, Video Games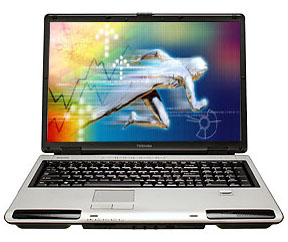 When Toshiba announced it's newest gaming laptop, the Satellite P105-S921, it was announced as carrying NVIDIA's GeForce Go 7900 GS mobile GPU. This is a video processor that has not even been officially announced by NVIDIA. The notebook carries 256MB of video memory and a 17-inch TruBrite display. The notebook also sports a 1.83GHz Intel Core Duo T2400, 1GB of dual-channel DDR2 SDRAM, a 160GB Serial ATA hard drive, and a dual-layer DVD±R/RW optical drive. All of this bleeding edge technology does not come cheap; the notebook carries a $2000 price tag, and is available from select retailers.

Read More

| Reg Hardware
© Gear Live Inc. – User-posted content, unless source is quoted, is licensed under a Creative Commons Public Domain License. Gear Live graphics, logos, designs, page headers, button icons, videos, articles, blogs, forums, scripts and other service names are the trademarks of Gear Live Inc.