Posted by John Goulden Categories: Apple, Corporate News, Handhelds, Portable Audio / Video, Wireless / WiFi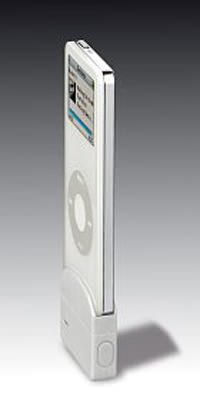 When you've got a sleek, lightweight audio player like the iPod nano, you don't want to clutter it up with all kinds of bulky or cumbersome attachments. That's why the ANYCOM Bluetooth adapter, dubbed the BluNa, is so nice. Weighing only 10 grams, the BluNa slips onto the bottom of the nano, adding a negligible amount of length, and provides Bluetooth audio support in the form of A2DP and AVRCP profiles. The BluNa gets its power from the nano, which is good for weight savings, but will diminish your battery life to some degree.
Available in June 2006 for approximately $100 USD.

Read More

| ANYCOM via I4U News
Posted by John Goulden Categories: Cell Phones, Corporate News, GPS, Handhelds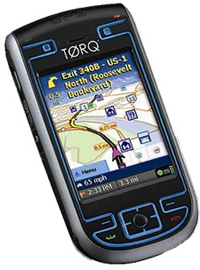 The new TORQ N100 from Sound Solutions is a well rounded WM5 mobile phone that features not only quad-band GSM (850/900/1800/1900MHz), but a SiRF Star III GPS as well. You won't find an Intel XScale processor in the N100, which probably explains it's fairly decent battery life of 3.5-4 hours talk time and 10-15 hours PocketPC usage. Instead, a Samsung CPU running at 400MHz fulfills all computational duties. Other features include a reasonable amount of memory with 128MB ROM and 64MB RAM, a 2.8-inch TFT LCD touchscreen at 240x320, Bluetooth v1.2, a 1.3-megapixel camera, and a mini-SD card slot.
Notable by their absence is any form of broadband be it Wi-Fi, EDGE or UMTS. A real shame considering the TORQ N100 has just about everything else. Okay, a VGA screen would be nice if we're being picky, and well, we are.
The TORQ N100 will be available May 2006 with pricing TBA.

Read More

| Sound Solutions via GPS News
Posted by John Goulden Categories: Cameras, Corporate News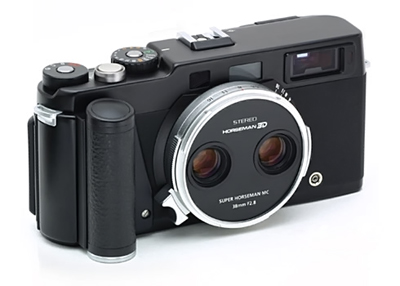 What goes around, comes around they say, and Komamura seems intent on bringing stereo photography back to the mainstream. Okay, so it'll never be mainstream, and there are still stereo cameras on the market so it's not entirely new again, but most stereo cameras are cheaply built, with cheap lenses. By contrast the Horseman 3D is a stereo camera that features two 38mm f/2.8 Fujinon lenses which share a single shutter. A prototype was unveiled a few months ago, and the company has recently released news of a summer 2006 debut. The price certainly isn't for the budget-minded at a rumored $5,000 USD.

Read More

| Komamura via The Online Photographer
Posted by John Goulden Categories: Corporate News, Google, Software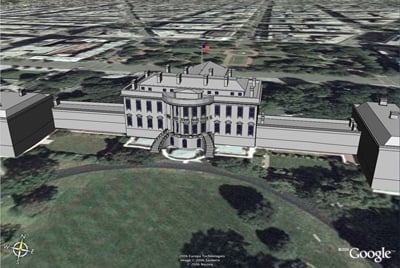 Last month Google acquired @Last Software, makers of a neat piece of software called SketchUp. SketchUp is a 3D modeling tool that is simple enough for just about anyone to use, yet offers powerful tools for professionals as well. Speculation about SketchUp's future pricing began the moment news of the acquisition was released, and true to Google's track record, there's now a free version of the software. The free version, entitled Google SketchUp, is licensed only for non-commercial use and is missing a few features compared to the standard version, which is now called SketchUp Pro and provides the full feature set and naturally the full price tag of $495 USD.
Sure, there are differences between the free and Pro versions, but for someone just looking to dabble with 3D modeling, or thinking about creating some buildings for Google Earth, the free version will do nicely. The differences are summed up as:
• Pro users are able to print and export raster images at higher-than-screen resolution.
• Pro users have access to the following 3D export formats: DWG, DXF, 3DS, OBJ, XSI, VRML and FBX.
• Pro users are able to export animations and walkthroughs as MOV (Mac) or AVI (Windows) files.
• Pro users get the Sandbox Tools (for organic modeling of terrain, etc) and the Film & Stage Tools (for pre-viz work).
• Pro users have access to free email tech support for two years after they buy SketchUp Pro.
• Finally, only SketchUp Pro is approved for commercial use; the Free version is licensed for personal use only.
Currently available only for Windows-based machines, a Mac version is in the works.

Read More

| Google SketchUp via Ars Technica
Posted by John Goulden Categories: Corporate News, HDTV, Home Entertainment, Movies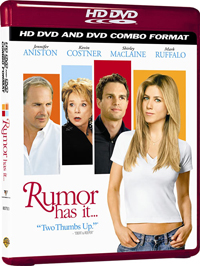 In what continues to be a one-sided battle, with HD-DVD having a minor lead as a result of being first to market, comes the first hybrid HD/DVD disc featuring the movie "Rumor Has It". Available on May 9th, the disc features the widescreen DVD version on one side, with the HD-DVD version on the other.
Due to manufacturing differences, it's easier and less expensive to create a hybrid HD/DVD disc than the equivalent BD/DVD version. Providing consumers with discs that offer an upgrade path for HD content, instead of a standard definition dead end, could be a major factor in the format war. Not everyone is willing to jump into the deep end of the early adopter pool, and many would rather wriggle their toes in the shallow end until a winner is "declared". Hybrid discs will allow them to do just that, while also working as an obstacle to potential Blu-ray purchases. After all, if you already have movies on DVD that also include the High-Def version on the flip-side, why would you want to buy the movie again in Blu-ray format? With an MSRP of $39.99 USD, the hybrid HD/DVD version does carry a higher price than the standard DVD, but it does keep one's options open without forcing an immediate hardware purchase.
Purely speculation on our part, but if the price of hybrid discs were lowered to be very close to their plain DVD cousins, the HD-DVD camp would "clean house" as there would be little impetus for consumers to buy just the DVD version. For the short term this might lower profits or possibly even incur a minor fiscal loss, but in the end isn't it all about who wins the war?

Read More

| Yahoo! News
Posted by John Goulden Categories: Cameras, Corporate News, HDTV, Movies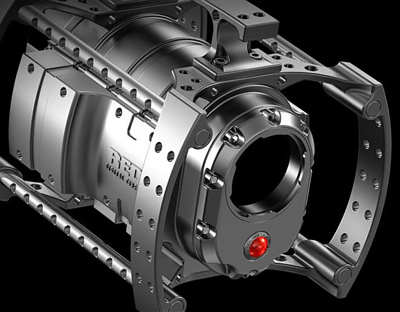 You have to admit, Mysterium sounds like a late-night infomercial product that comes with a free paring knife if you order right now. Not in this instance though as Mysterium is the oddly named 12-megapixel CMOS sensor used in the Red One video camera. With 11.4M usable pixels, the camera offers HD resolutions in the form of 720p and 1080i, and beyond conventional HD in 2K, 4K, and 2540p formats. Created to be future-proof, the camera is modular by design and "easily accepts upgrades in hardware, software, storage, handling and monitoring accessories." The picture shown above includes the optional Red-Cage accessory that is primarily used for mounting accessories (and obliterating one's toes if accidentally dropped). The Red One camera by itself weighs less the 7 pounds and is made from a lightweight magnesium alloy.
Currently under development, with no release date in sight, the Red One carries a tentative MSRP of $17,500 USD. Refundable reservations are currently being accepted for a mere $1,000 USD.

Read More

| Red Digital Cinema via Fosfor Gadgets
Posted by Jared Hislop Categories: Corporate News, Design, PC / Laptop, Storage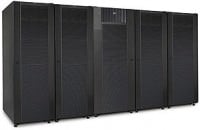 Anyone in Information Technology (IT) that has had to deal with a stubborn HP server has thought of taking the server out behind the woodshed and putting an end to it. Those crazy kids at HP have decided that an HP StorageWorks XP12000 disk array should be able to take a bullet and keep on ticking. The test involves a fridge sized server, a specially mounted rifle, and a .308-caliber bullet traveling 2,900 feet per second. HP's engineers mandate that the array should be able to continue streaming video after a bullet passes completely through the disk array and shatters a fish tank behind the XP.
"Our engineers told me that you could wipe out an entire side of the array and the HP StorageWorks XP12000 Disk Array would keep working," says Scott Edwards, XP product marketing manager.
Um. Good.

Read More

| HP News
Posted by John Goulden Categories: Corporate News, Storage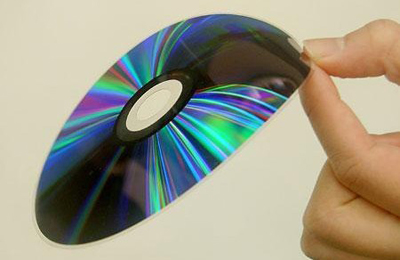 Using an innovative nanoimprint technology, Hitachi Maxell, LTD have succeeded in creating the world's thinnest DVD media at 0.092mm thick. This makes the new disc approximately 1/13th the thickness of existing DVD media, yet allows it to retain the full 4.7GB capacity. Obviously a single disc isn't going to gain you any benefits simply by being thinner, but if you were to take a stack of say 100-discs, make them double-sided (9.4GB), stuff them into a cartridge 2.5-inches thick, and slap a fancy acronym like SVOD on it, you'd have a digital library cartidge with almost 1TB of capacity (940
MB
GB). SVOD, which stands for Stacked Volumetric Optical Disc, really starts to shine when coupled with the next generation of blue laser technology, as a stack of 50GB discs could increase storage capacity to 5TB.
When released the discs will be priced at under $325 for a 100-disc cartridge.

Read More

| Maxell (jp) via Pink Tentacle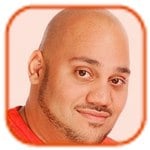 Posted by Andru Edwards Categories: Apple, Corporate News, Portable Audio / Video
Wow - the nostalgia of it all. Steve Jobs keynotes used to be so low key. Nowadays, a new iPod announcement wouldn't be made with such little fanfare. Then again, back then, iPods were only compatible with Macs, and they just weren't as cool (looking) back then. Still, the unveiling of the first iPod was a huge moment in the history of digital entertainment. For that reason alone, this is worth a look.
Posted by John Goulden Categories: Cell Phones, Corporate News, Portable Audio / Video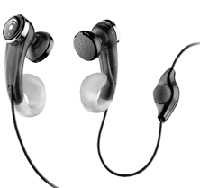 With so many mobile phones being MP3-enabled, it only makes sense that manufacturers would start churning out headsets to match. Plantronics has released their latest headset, the stereo MX203S-X1, for just that application. Available in the eternally lovely black, there's also the "new black", which is to say, white (made popular by our friends at Apple). To help prevent bothersome wind noise from becoming an issue, Plantronics has implemented WindSmart technology to nix the problem, and their Flex Grip design makes the earbuds comfortable to wear with no concerns about them falling off.
Compatible with all MP3-enabled phones that have a 2.5mm headset jack, the only thing we wish the headset really had, or rather didn't have, would be wires. A similarly styled Bluetooth model would be nice, but that would require AD2P in order to sound good, which in turn would mean we'd have to worry about batteries/charging, and then there's the fact that many mobile phones don't support the AD2P profile. On second thought, the wires are just fine.
Estimated street pricing is $29.99 USD with availability later this month.

Read More

| Plantronics via Digital Tech News
© Gear Live Inc. – User-posted content, unless source is quoted, is licensed under a Creative Commons Public Domain License. Gear Live graphics, logos, designs, page headers, button icons, videos, articles, blogs, forums, scripts and other service names are the trademarks of Gear Live Inc.