Posted by John Goulden Categories: Corporate News, Music, Portable Audio / Video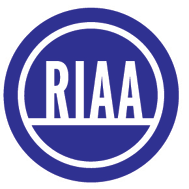 The RIAA (Recording Industry Association of America) is at it again, but this time, instead of suing consumers, they're waging war against XM Radio. The lawsuit centers on the XM Inno, a portable satellite receiver with the ability to record songs. The RIAA is seeking $150,000 in damages for each song that XM users record on their devices. This of course is in addition to the royalty fees that XM already pays out for the "privilege" of broadcasting music.
Sirius Satellite Radio is being excluded from the lawsuit, even though their S50 device offers similar features, because they reached an agreement with the RIAA last month. In other words, Sirius already bowed to the RIAA's demands and coughed up whatever additional fees they were demanding.
David Butler, from XM Radio, said, "The music labels are trying to stifle innovation, limit consumer choice, and roll back consumers' rights to record content for their personal use." So, what David is saying is that everything is pretty much status quo.

Read More

| Top Tech News
Posted by John Goulden Categories: Corporate News, Peripherals, USB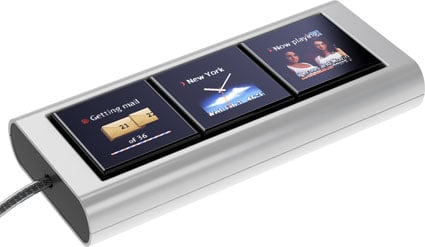 Gadget lovers everywhere were all a-twitter earlier this year when a variation of the OLED keyboard, conceived by Art Lebedev Studio, was announced that it would be entering production. Then we found out that there were only three keys, it would cost $100 when pre-ordered, and its OLED lighting had a lifespan of only 5,000 hours. Still, many people were not dissuaded and pre-ordered a Mini Three, with an expected ship date of May 15th.
Well, there are oftentimes issues with new hardware, and it turns out that the Minis have been delayed . . . a bit . . . as in three months. August 15th of this year is the new ship date for just about everywhere but Russia, Ukraine, Belarus, Kazakhstan, Latvia, and Lithuania. Those poor souls have to wait until September 1st, which is a bit strange since Art Lebedev Studio's main office is located in Russia.
What's the cause of the delay? Here's a quick rundown straight from Art Lebedev Studio:
• Development and production have been relocated from continental China to Taiwan - a region that's superior to China in terms of the electronics industry development.
• Components and materials of the highest quality produced in Taiwan and South Korea are used. The development and production quality are supervised by Art Lebedev Studio specialists.
• OLED screens brightness control function has been added.
• Lifetime of OLED screens has grown to 8,000 hours of continuous use.
• Buttons' lifetime is now 100,000 pushes.
So, for an extra few months worth of waiting, you get a longer lifespan, better quality, and an extra feature. Not too bad, but now it's time for the other shoe to drop.
For those of you who thought that the pre-order price of $100 was way too much, then you'd better skip to the next article now. Go on, you don't want to look. Okay, now that those with weak stomachs are gone, the new price for the same three buttons (albeit upgraded) is $160 USD. Of course, people who ordered prior to the original deadline aren't required to pay anything extra, and people who pre-order prior to the new deadline of August 1st only need pay approximately $121 USD. This is a rare case where being an early adopter paid off . . . kinda.

Read More

| Art Lebedev Studio
Posted by John Goulden Categories: Broadband, Corporate News, Handhelds, PC / Laptop, Portable Audio / Video, Wireless / WiFi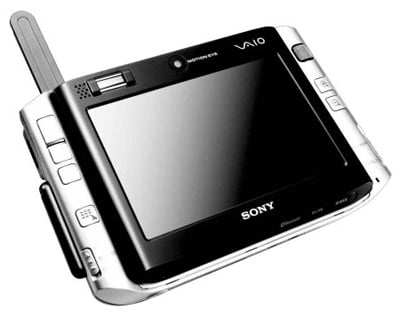 Although I still believe that UMPC devices will remain a niche market, similar to that of the Tablet PC, they do have potential. One of the biggest drawbacks to them is the lack of a physical keyboard and that's where Sony's newest variation of their U Series VAIO, the UX Micro PC, has a leg up on the competition. Naturally, Sony is eschewing the whole UMPC moniker and continuing to do their own thing, but the UX Micro doesn't lack for features because of that. Crammed into its tiny enclosure (150.2 x 95 x 38.2mm closed) is a 4.5" XBrite touchscreen LCD with a 1024x600 resolution, an Intel Core Solo ULV processor running at 1.06GHz, an itty-bitty keyboard, Wi-Fi, Bluetooth, EDGE, USB 2.0, a MemoryStick Duo slot, a CompactFlash slot, a folding antenna,
two
cameras and a biometric fingerprint sensor. If that's not enough, a docking station is included that tacks on three more USB ports, FireWire, Ethernet, VGA output, and an A/V port. There's got to be a kitchen sink in there somewhere.
It all comes at a price though, and a painful one at that - $1,800 USD when it becomes available in July.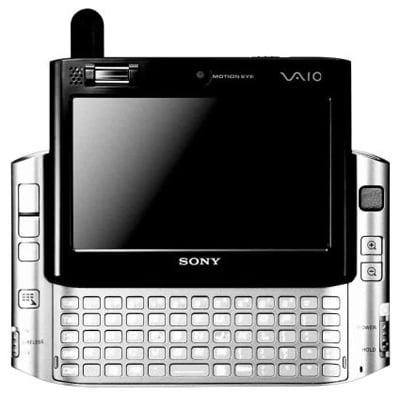 Posted by John Goulden Categories: Corporate News, Home Entertainment

Under the cateogry of "more hardware we'll never see in the US", comes Toshiba's newest home media recorders the RD-XD72D and the RD-XD92D. Beyond having names that sound like droids from Star Wars, the only major difference between the two units is 400GB and 600GB of capacity respectively. Both models feature the ability to record two broadcasts at once, have an HDMI output, FireWire, Dolby Digital, DTS, and a slew of DVD recording formats which include DVD-RAM/R/RW/DL. Also available is an ethernet port for downloading the EPG where available.


Read More

| Toshiba via Akihabara News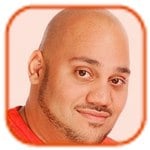 Posted by Andru Edwards Categories: Accessories, Corporate News, Features, HDTV, Home Entertainment, Microsoft, Video Games, Videocasts
In this special episode, we sit down with Microsoft's Peter Moore and hit him with questions about the Xbox 360. We sat with Chris from The Chris Pirillo Show, and of course, Andru, Jake, and Jesse of the Gear Live crew. We cover such topics as:
Lumines Live
Xbox Live Vision Camera
Xbox 360's lack of motion control
Xbox Live Anywhere
Games for Windows
HD DVD Player
PS3 built to drive Blu-Ray format
We want to thank Peter Moore for taking the time to sit with us for this interview session.
Here's how to get the show:
Subscribe: iTunes iPod / H.264 | iTunes MPEG-4 | RSS iPod Feed | RSS MPEG-4 Feed
|Download| - iPod-formatted H.264 (Mirror)
|Download| - DivX (Mirror)
|Download| - MPEG-4 (Mirror)
|Download| - PSP (Mirror)

IMPORTANT: We are surveying the viewers of our show to see what it is that people like, and more importantly, what they don't like. It is anonymous, and just takes a couple of minutes. If you have the time, we would appreciate it! As always, feel free to let us know what you think in the comments.
Here's how to get the show:
|
Download
| - iPod-formatted H.264
|
Download
| - MPEG-4
Posted by John Goulden Categories: Corporate News, Video Games
With Nintendo's press conference underway for their new console system, the Wii, details are beginning to emerge as to its capabilities. It's not about the graphical prowess of the system as Microsoft's Xbox 360 and Sony's PS3 certainly have the Wii beat in that area, but more importantly it's about gameplay. After all, if a game is no fun to play, then no amount of killer graphics or surround sound is going to save a game.
Undoubtedly the main draw for Wii is a new kind of controller that permits real interaction with the games. Not just some games, but every title released for the Wii will take advantage of Wii's motion sensing remote. From controlling Mario as he zips along in Super Mario Galaxy, to swinging a sword in Zelda: Twilight Princess, or to throwing Hail Mary passes in Madden 2007, the Wii's controller adds a new level of immersion to gaming.
As for the name change from "Revolution" to "Wii"? Well, Nintendo insists that change is good, and if the Wii's controller is any indication, the arguably unpopular name won't stop them from stealing sales in droves from Microsoft and Sony.
Nintendo is not releasing pricing information at this time, but has said that the Wii will be available for purchase Q4 2006.

Read More

| Playfeed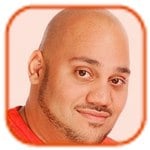 Posted by Andru Edwards Categories: Corporate News, Video Games
If you are looking for information on what is going on at the Nintendo E3 Press Breifing, look no further than Playfeed. We are here live, and we are bringing you our thoughts along with a running timeline of the event. Interested? Check it out here.

Read More

| Playfeed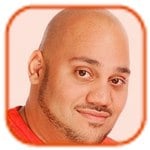 Posted by Andru Edwards Categories: Corporate News, PC / Laptop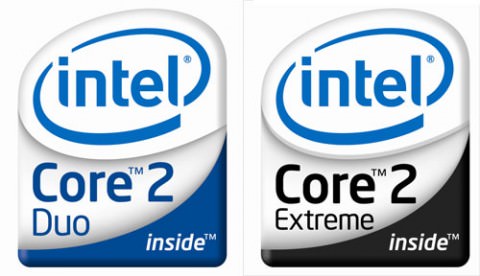 We have been really feeling what Intel has been doing of late in the dual-core processor world. The Core Duo chips have been fantastic in our eyes, running both in our MacBook Pro and Lenovo portables. Yesterday, Intel announced the official name of the next-generation Conroe and Merom dual-core processors "Core 2 Duo." Going further, for all the gamers out there feeling left out in the cold with no dual-core love, Intel will be releasing the "Core 2 Extreme" chip - and this one is aimed right at you guys.

Read More

| eWeek
Posted by John Goulden Categories: Corporate News, Microsoft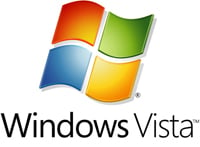 Research firm Gartner Group has released their findings that indicate Microsoft may have to delay the launch of Windows Vista even longer than previously planned. They point to Microsoft's past track record for major operating systems as a major indicator of the rocky road ahead for the software maker. If Microsoft still plans on a November 2006 release for their corporate customers, there's a little over five months to release Beta 2 and any Release Cantidates. Gartner indicates that sixteen months transpired between Beta 2 and the final release for Windows 2000, and they believe that Vista will require at least nine to twelve months to complete. However, they do believe that regardless of any problems encountered, Microsoft's fiscal year end in June 2007 would pressure them to release Vista no later than April to June of that same year.
Microsoft countered by
telling Gartner to go shove their opinions where . . .
saying that they "remain on track to deliver Windows Vista Beta 2 in the second quarter and to deliver the final product to volume license customers in November 2006 and to other businesses and consumers in January 2007". Better internal processes for handling feedback and bug reports are pointed to as aids in accomplishing what Gartner believes can't be done. A Microsoft spokesperson said "The changes we've made have allowed us to deliver a more complete test version of the product to customers earlier than ever before and to incorporate more timely and relevant feedback faster, and they will enable us to deliver the highest quality operating system ever built."
Our take on the situation? While we hope that Microsoft can stick to its stated release schedule, we don't want them to sacrifice quality simply to meet a deadline.

Read More

| Computerworld
Posted by John Goulden Categories: Apple, Corporate News, Handhelds, Portable Audio / Video, Wireless / WiFi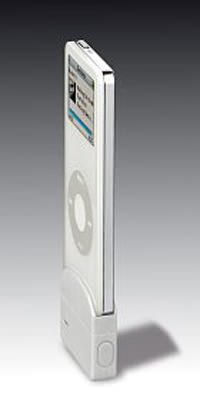 When you've got a sleek, lightweight audio player like the iPod nano, you don't want to clutter it up with all kinds of bulky or cumbersome attachments. That's why the ANYCOM Bluetooth adapter, dubbed the BluNa, is so nice. Weighing only 10 grams, the BluNa slips onto the bottom of the nano, adding a negligible amount of length, and provides Bluetooth audio support in the form of A2DP and AVRCP profiles. The BluNa gets its power from the nano, which is good for weight savings, but will diminish your battery life to some degree.
Available in June 2006 for approximately $100 USD.

Read More

| ANYCOM via I4U News
© Gear Live Inc. – User-posted content, unless source is quoted, is licensed under a Creative Commons Public Domain License. Gear Live graphics, logos, designs, page headers, button icons, videos, articles, blogs, forums, scripts and other service names are the trademarks of Gear Live Inc.