Posted by John Goulden Categories: Corporate News, PC / Laptop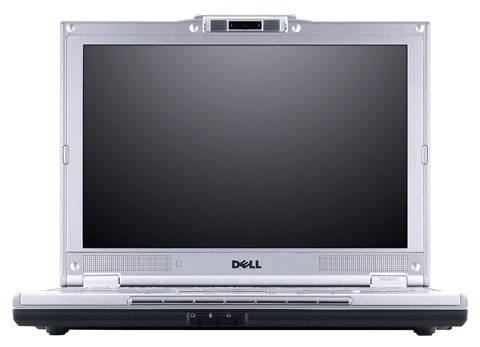 About a month ago, leaked pictures of Dell's newest ultra portable notebook, the XPS M1210, hit the Web. Unlike the average ultra portable notebook, the M1210 sports a dual core Intel processor, and an optional graphics system consisting of NVIDIA's GeForce Go 7400. Sure, the notebook isn't as light as Dell's X1, but it is a lot more powerful and should allow for some decent mobile gaming.
System specs are as follows:
• Intel Core Duo Processor T2600 (2.16GHz/667MHz FSB/2MB Cache)
• Up to 4GB of Dual Channel DDR2 memory
• 12.1" Widescreen WXGA (1280 x 800) TrueLife display
• Integrated Intel Media Accelerator 950 Graphics with optional 256MB NVIDIA GeForce Go 7400
• High definition integrated stereo sound
• Up to 100GB 7200RPM or 120GB 5400RPM SATA hard drive
• 24x/10x/24x CD Burner and 8x DVD-ROM combo drive or 8x DVD/CD Burner (DVD+/-RW)
• Integrated 1.3 mega pixel web cam, premium noise isolation ear buds, SKYPE, integrated mobile broadband antenna, and a directional microphone system (with optional A/V Communications Package)
• Ports: IEEE 1394, USB 2.0, Ethernet, Modem, VGA, S-Video, Component Video, S/PDIF Digital Audio Out, Headphone, Microphone
• Windows XP Home, Pro or Media Center 2005
• Starting at 4.37 pounds
Pricing for the XPS M1210 starts at $1,300 USD.

Read More

| Dell
Posted by John Goulden Categories: Corporate News, Video Games
Nintendo has finally released pricing information for their next generation game console, the Wii. Although no specific details were given in regards to bundled games, hardware configuration, or accessory pricing, Nintendo has stated that the Wii's price "will not exceed $250 in America, or ¥25,000 in Japan."
The console is expected to be available sometime in the fourth quarter of this year, and an exact launch date and launch titles are still forthcoming.

Read More

| Playfeed
Posted by John Goulden Categories: Corporate News, PC / Laptop, Storage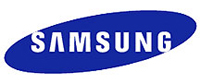 A couple of months ago we talked about Samsung taking their NAND flash memory modules and incorporating them into Solid State Disk (SSD) drives that operate faster than conventional hard drives and use less power in the process. Now they're taking those same 32GB SSD drives and stuffing them into their new Q1 and Q30 portable devices.
The Q1 has a form factor and feature set similar to an Origami device with a 7" 800x480 display and an Intel Celeron M running at 900MHz. The Q30 is a laptop, sporting a 12.1" LCD with a 1280x768 resolution, and an Intel Celeron M at 1.2GHz. Both models feature 512MB of memory and a 32GB SSD drive. The Q30 is said to load Windows XP fifty percent faster and access data three times faster than a hard drive equipped model. Samsung has neglected to mention what the power saving features of the drive translate into for real world use.
All good things come at a price, and the Q1 and Q30 are no exception to the case. They're scheduled for release in Korea next month with the Q1 priced at $2,430 USD and the Q30 at $3,700 USD.

Read More

| Samsung via Ars Technica
Posted by John Goulden Categories: Corporate News, Microsoft, Software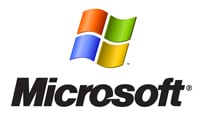 With WinHEC (Windows Hardware Engineering Conference) in full swing this week, it's not unusual that we see new builds of beta products float to the surface. This time around we have new builds of Loghorn Server and Windows Vista, both at build 5384, as well as Beta 2 of Office 2007.
Office 2007 Beta 2 is available as a public preview, and if you opt for the Professional Plus version, weighs in as a 550MB download. Per Ars Technica, "Office 2007 uses the new Microsoft Office Open XML file format, and will be broken down into seven different editions: Office Basic, Office Home and Student, Office Standard, Office Small Business, Office Professional, Office Professional Plus, and Office Enterprise.
* Basic includes Word, Excel, and Outlook
* Home and Student includes Word, Excel, PowerPoint, and One Note
* Standard includes Word, Excel, Outlook, and PowerPoint
* Small Business is the same as Standard plus Publisher and Outlook with Business Contact Manager
* Professional includes everything from Small Business plus Access
* Professional Plus comes with Word, Excel, Outlook, PowerPoint, Publisher, Access, InfoPath, and Communicator. It also includes Integrated Enterprise Content Management, Electronic Forms, and Advanced Information Rights and Policy Capabilities
* Office Enterprise adds OneNote and Groove 2007 to the Professional Plus package."
Unlike Office 2007, the new builds of Windows are not available to the public and can only be had from MSDN, Technet, or the beta program.

Read More

| Microsoft via Ars Technica
Read More

| Office 2007 Public Preview Site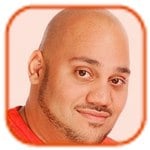 Posted by Andru Edwards Categories: Apple, Corporate News, Misc. Tech, Portable Audio / Video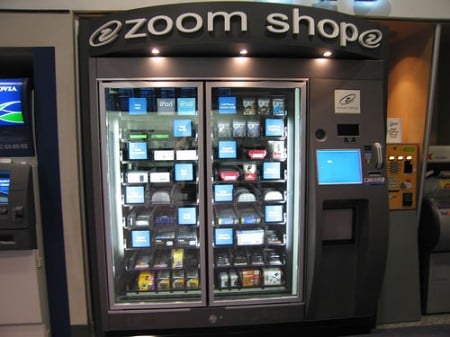 In an effort to keep up with the swankiest of swanks, Macy's has entered into an agreement with Zoom Systems, makers of iPod vending machines. The Macy's machines will be called Zoom @ Macy's, and is an attempt to provide consumers with the ultimate in impulse buys. Luckily, these things accept credit cards, because we have more important things to spend the $299 USD (plus tax) in quarters that we carry around on. You can expect about 180 of the Zoom @ Macy's iPod vending machines to be in stores by fall.

Read More

| UPI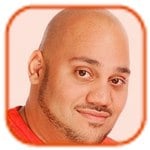 Posted by Andru Edwards Categories: Apple, Corporate News, Design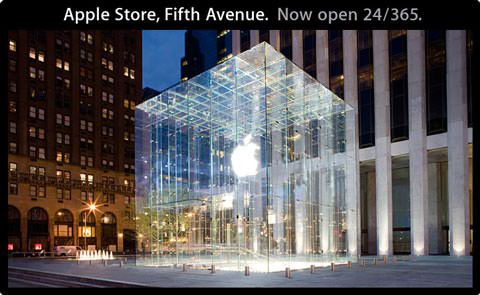 If you are in New York City, you owe it to yourself to head on down to the new Fifth Avenue Apple Store. Apple's new flagship retail location opened for business just a couple of hours ago, and it is a beauty. Customers braved horrible weather to be one of the first to enter the magical glass cube, including guests from as far away as Scotland. Aside from the glass cube structure, the other unique feature of the store is that it is mostly underground. The subterranean levels feature iPod, Mac computers, and a large array of accessories for customers to mess around with before they buy. The Genius Bar will have dedicated Studio and iPod sections with full-time staff of 96 people available to help. The store will be open 24 hours per day, 365 days per year.
As for the glass - let's just hope that the Apple Store Fifth Avenue isn't as prone to scratches as the iPod, kay?

Read More

| Apple Store Fifth Avenue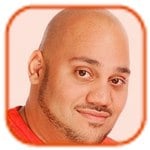 Posted by Andru Edwards Categories: Apple, Corporate News, PC / Laptop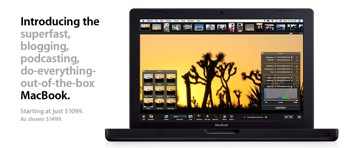 Apple has unveiled the second-to-last computer in their hardware line to transition from PowerPC to Intel architecture (unless, of course, you count Xserve.) The consumer-level MacBook has replaced the aging iBook line, and for the price, it look impressive. The MacBook has an Intel Core Duo processor that clocks in at either 1.83GHz OR 2.0GHz depending on your configuration. The screen is 13.3-inches and sports a glossy finish. According to Apple, the screen is 79% brighter and has 30% more viewing area that the iBook did. Not too shabby. The product is rounded out by Front Row, the Apple Remote, built-in iSight, and MagSafe power adapter. The MacBook is available in three configurations. You can get the 1.83GHz model with a combo drive for $1099, or the 2.0GHz version with a SuperDrive for $1299. There is also a black-colored model that sells for $1499 and includes an 80GB hard drive - an upgrade from the standard 60GB drive found in the other models.

Read More

| MacBook Product Page
Posted by John Goulden Categories: Corporate News, PC / Laptop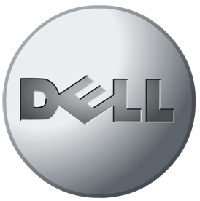 After years of speculation and waiting, Dell has finally committed to offering AMD Opteron processors in their multi-processor servers. The Opteron offerings will be available by the end of the year, and we can only surmise that desktop and mobile systems won't be far behind.
Dell has offered AMD processors for some time now, but only as components and not equipped in any systems. It's possible that their acquisition of Alienware was the final impetus they needed to snuggle up with AMD, but odds are it's something that has been in the works for some time. Intel can't be too excited by this turn of events, considering that among large system vendors, Dell was the sole Intel-only provider. AMD on the other hand can't help but be ecstatic as the extra revenue potential is huge, depending of course on how many systems Dell commits to an AMD lineup.
Posted by John Goulden Categories: Corporate News, Storage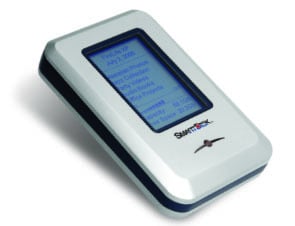 Portable hard drives are terribly common, but drives with LCD displays are still fairly unique. SmartDisk introduces their palm-sized FireLite XPress drive which features a cholesteric LCD display that requires no power to sustain its readout and is always on. Cholesteric LCDs are similar in nature to electronic ink, but have the drawback of slow refresh rates. For something like the FireLite XPress, the slow refresh rate is a non-issue.
From the SmartDisk news release: "The award-winning, always-on display is readable without power, identifies the drive by a user-designated name, indicates the last date that information was recorded and provides a table of contents for the drive. The display provides excellent readability even in direct sunlight, allows for wide-angle viewing and exhibits high brightness and contrast."
The FireLite XPress will be available this June in 60GB and 120GB capacities with list pricing being $199.99 and $299.99 USD respectively.

Read More

| SmartDisk via Rob Galbraith DPI
Posted by John Goulden Categories: Corporate News, Music, Portable Audio / Video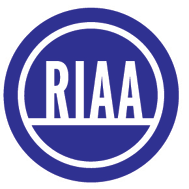 The RIAA (Recording Industry Association of America) is at it again, but this time, instead of suing consumers, they're waging war against XM Radio. The lawsuit centers on the XM Inno, a portable satellite receiver with the ability to record songs. The RIAA is seeking $150,000 in damages for each song that XM users record on their devices. This of course is in addition to the royalty fees that XM already pays out for the "privilege" of broadcasting music.
Sirius Satellite Radio is being excluded from the lawsuit, even though their S50 device offers similar features, because they reached an agreement with the RIAA last month. In other words, Sirius already bowed to the RIAA's demands and coughed up whatever additional fees they were demanding.
David Butler, from XM Radio, said, "The music labels are trying to stifle innovation, limit consumer choice, and roll back consumers' rights to record content for their personal use." So, what David is saying is that everything is pretty much status quo.

Read More

| Top Tech News
© Gear Live Inc. – User-posted content, unless source is quoted, is licensed under a Creative Commons Public Domain License. Gear Live graphics, logos, designs, page headers, button icons, videos, articles, blogs, forums, scripts and other service names are the trademarks of Gear Live Inc.