Posted by Edwin Soto Categories: Apple, Corporate News, Software
Steve Jobs and the gang are busily working on the next build of 10.4, but that's not stopping them from advertising the fact they need some help with the next version of Finder. That is, the one for OS X 10.5, or Leopard. This ad was published on Apple's site:
- Participate in all of the various stages of feature development from design brainstorms, through feature development, all the way to fixing that last critical elusive bug under a tight release deadline.
- You will be required to produce clear designs, excellent implementation and tight code.
- Deliver tight, well implemented features, fix bugs and develop Finder into the best file browser on the planet.
- Work on performance and responsiveness of the Finder, making it feel lightweight, fast, snappy and pleasant to use.
Mac Rumors tell us that one of the things that have been said about 10.5 is "extensive use of Spotlight alongside an improved user interface and performance improvement." My application was just rejected because they said I was a "fanboy."

Read More

| Apple via Mac Rumors
Posted by Edwin Soto Categories: Corporate News, Hot Deals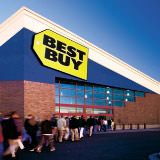 If you are an electronics collector like we are, you know how expensive this hobby can be. Every payday you look at your wallet or purse and wonder what you can afford. So what do you do when you get to the store? Look for the specials, see what's on sale, and sometimes you come across the rebate sale. You sit there and wonder whether or not your willing to shell out the 30-40 dollars that you'll eventually get back in 6-8 weeks. Is it worth it? Apparently not to Best Buy.
Rebates offered by the manufacturers are being done away with at the big box retailer in lieu of instant savings. There will be less reading of the fine print on prices. This is all due to "strong vendor partnerships." Translation: Best Buy is getting good prices for their merchandise and can afford to let them slide for cheaper every once in a while.

Read More

| ArsTechnica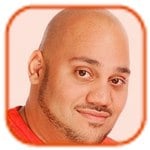 Posted by Andru Edwards Categories: Corporate News, Video Games
Just two weeks after Nintendo quelled reports of a rumored redesign, they go and announce the updated version of the Nintendo DS - that being the Nintendo DS Lite. Feast your eyes on the smaller, lighter, Apple-er Nintendo DS. Now, like the upgrade from the Game Boy Advance to the GBA:SP, the Nintendo DS Lite is pretty much the same machine, just tweaked out with a few improvements. For starters, it has a smaller footprint than the original DS, and is lighter. The new unit is just 133.0 x 73.9 x 21.55 mm when folded and weighs 218 grams, while the current DS measures 148.7 x 84.7 x 28.99 mm and weighs 275 grams. You will also notice that the Start and Select buttons have moved, as have the microphone and speakers.
While the LCD screens remain the same size, they are now brighter. You can even adjust the brightness between four different settings. Now, this one is currently announced for release in Japan on March 9, 2006 at a price of 16,800 yen ($145), which includes AC adapter. That is about $15 more than the current Nintendo DS sells for in Japan. Nintendo expects to make the product available in three different colors at launch. No word yet on when - or if - this one will see an American release. We will definitely be keeping our eye on this one.

Read More

| Nintendo Press Release (Japanese)

Posted by Kristin Wenzel Categories: Corporate News, Internet, Rumors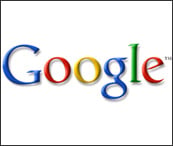 The People's Republic of China. It's the world's most populous country, run by a government bent on censorship. Expected by many to emerge as what has been called an "Internet Goldmine" in the next decade, the country already has in excess of 100 million web surfers, a number expected to grow exponentially. Now, in a move that leaves a lot of people shaking their heads, Google has bought in, agreeing to censor results that the Chinese government finds "offensive" in order to obtain a foothold in the rapidly growing market. Or, rather, it'd appear that Google decided to sell out - not only will results be censored, they'll also provide "government sanctioned" news and media.
Way to go, Google - I guess money really is what matters in the end, rather than integrity or the free exchange of information.

Read More

| KOMO News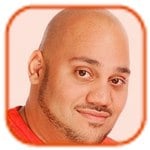 Posted by Andru Edwards Categories: Apple, Corporate News, PC / Laptop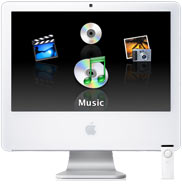 Earlier today, in addition to the new MacBook Pro, Apple announced the first desktop Mac to take advantage of the Intel Core Duo chip - the iMac. While a lot of the hardware remains the same, the G5 processor has been replaced by the Intel Core Duo, which runs at either 1.83 GHz or 2.0 GHz. The new iMacs also feature an ATI Radeon X1600 graphics processor, and keep the built-in iSight camera. The iMacs are available in 17 and 20-inch models, and now include the newly announced iLife '06. You can pick up the 17-inch 1.83 GHz model (160 GB drive, 512 MB RAM) for $1,299 USD, while the 20-inch 2.0 GHz version (250 GB drive, 512 MB RAM) sells for $1,699 USD.

Read More

| iMac Product Page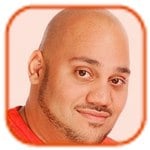 Posted by Andru Edwards Categories: Apple, Corporate News, PC / Laptop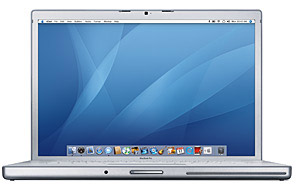 During today's MacWorld keynote, Steve Jobs let the world know that they had been trying to showhorn a G5 processor into the PowerBook for quite some time, only to fail miserably due to the way the G5 consumed power. That being the case, Jobs announced the official end of the PowerBook line. In its place comes the MacBook Pro, powered by an Intel Core Duo processor. According to Jobs, the MacBook Pro is the thinnest and fastest Mac notebook ever. It runs 4-5 times faster than the G4 PowerBook, and is just 1-inch thin. The unit also features a 15.4-inch widescreen display that is said to be as bright as the cinema displays, as well as an iSight built right in to the unit. Rounding it out, you also get an IR sensor with remote, Front Row software, and a new magnetic power adapter technology called MagSafe. Basically, if someone trips over your power cord, the cord will just pull right off, rather than taking your notebook to the ground. As far as pricing, the 1.67 Core Duo with 512 MB RAM, 80 GB hard drive, and 4x SuperDrive will run you $1999 USD. The faster 1.83 GHz model will go for $2499 USD. Both are available to order today, and will ship in February.

Posted by Chris Cardinal Categories: Accessories, CES, CES 2006, Corporate News, Internet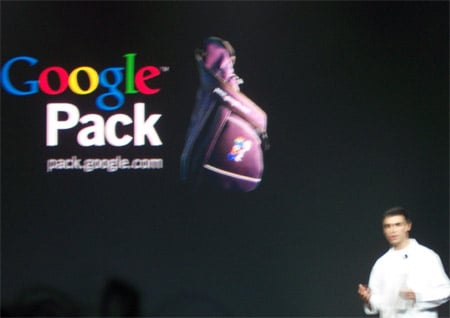 We're live at the Larry Page keynote for Google. We'll do our best to make note of the cool stuff…
4:15 Very cool Google Earth demonstration video, featuring a bunch of National Geographic pictures overlayed, showing sheep and such. And the Grand Canyon.
4:20 Google's Larry Page has come on stage
with
on Stanley, the winning DARPA entry.
4:22 Larry's showing us the results of a collaborative effort with VW to develop Google Earth into a car dashboard… Perhaps this is the beginning of Google in embedded devices…
Now, he's showing us Google Maps on a live cell phone… AJAX over cell? He's showing scrolling on a satellite map. google.com/glm
4:27 I'm noticing Page sounds sort of like Ernie from Sesame Street…
(The rest, after the jump…)
Click to continue reading Live From CES: Larry Page Keynote Address Liveblog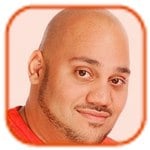 Posted by Andru Edwards Categories: CES, CES 2006, Corporate News, Portable Audio / Video
Okay guys, we are sitting in the auditorium, primed and ready to take in the keynote of Google Larry Page. We just got a peek at the TelePrompter, which an employee shut off when he noticed me trying to grab an image. Anyway, we can confirm that Google will be announcing a paid video download service - the rumors are true. The service will offer a wide range of entertainment, sports and news programming. Users will need to download a Google video player to take advantage of the service. We will have more from the keynote when it starts.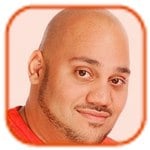 Posted by Andru Edwards Categories: Corporate News, Internet, Music, Software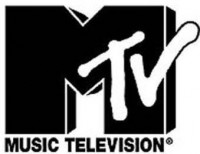 Look out y'all, yet another digital audio download service is on the horizon, this it is a result of a joint venture between Microsoft and MTV. The service, dubbed "Urge," will likely be integrated into the next release of Windows Media Player, and will offer over 2 million songs from major and independent artists, as well as original MTV content in both audio and video form. No word on pricing just yet.

Read More

| Reuters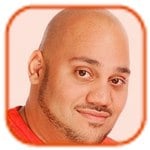 Posted by Andru Edwards Categories: Corporate News, Portable Audio / Video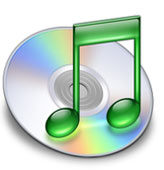 Apple has just added eleven new and classic television shows from NBC, the Sci-Fi Network, and the USA Network to the iTunes Music Store. Shows making their iTunes debut include Alfred Hitchcock Presents, Battlestar Galactica, Monk, Surface, Late Night with Conan O'Brien, The Tonight Show With Jay Leno, Dragnet, Law & Order, The Office, Adam 12, and Knight Rider. The video download area on iTunes has been a nice success, garnering almost three million individual downloads since it opened up. Apple is still working with FOX and CBS to get their content on board, and if it happens, Apple will once again have a nice lead ahead of their competition. Pricing for each 320x240 video is still $1.99, and all are FairPlay encrypted. Conan O'Brien has a couple of hour long specials that are selling for $9.99, which some people are getting up in arms over. However, these aren't the standard nightly episodes of the show, but rather features that have been released on DVD. Yes, they will only play on your iPod and PC - however, buying a Sony UMD movie can be twice the price, and that is only playable on the PSP.

Read More

| iTunes Videos
© Gear Live Inc. – User-posted content, unless source is quoted, is licensed under a Creative Commons Public Domain License. Gear Live graphics, logos, designs, page headers, button icons, videos, articles, blogs, forums, scripts and other service names are the trademarks of Gear Live Inc.