Posted by John Goulden Categories: Corporate News, Misc. Tech, Portable Audio / Video, Transportation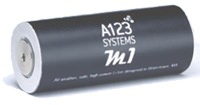 It's been said that if you build a better mousetrap, the world will beat a path to your door. While that may have been true some years ago, in today's ever mobile world, the proverbial mousetrap is now the battery. Electronic devices of all kinds require power, and if it's not plugged into the wall, that power has traditionally been supplied by the humble battery. Fuel cell technology, while promising, isn't quite ready for primetime yet so batteries are still center stage. With the battery industry worth billions of dollars, it's no wonder that companies are always vying to outdo one another for dominance.
With the introduction of the M1, A123 Systems has introduced a remarkable upgrade to the Li-Ion battery. In comparison to a standard Li-Ion cell they've been able to double the power density, increase the peak power fivefold, and significantly reduce the time required for charging. Those gains have been accomplished by shrinking the size of the particles that coat the battery's electrodes from 5-20 microns (standard Li-Ion) to below 100 nanometers for the new M1. Another benefit to the technology is safety. A typical Li-Ion cell when penetrated will explode, whereas an M1 cell will merely emit smoke.
One of the first adopters to bring the M1 technology to market is DeWalt. Their new line of 36-volt power tools have batteries that weigh the same as competitor's 18-volt products, yet deliver more power and longer runtimes. While DeWalt's application is all well and good, A123 Systems have their sights set firmly on the automotive industry. For example, the 100-lb battery in a Toyota Prius could have it's weight reduced by nearly 80% and a quick re-charge to 90% capacity would only take 5 minutes! Certainly a technology to keep an eye on.

Read More

| A123 Systems via Wired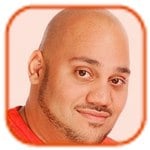 Posted by Andru Edwards Categories: Corporate News, Home Entertainment, Software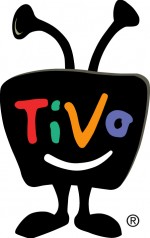 It seems people are wondering what is up with TiVo booking the Museum of Television and Radio for a big announcement tomorrow. Luckily, we have some peeps on the inside who have given us the good stuff. It doesn't look like the Series 3 will be given a date, or that the Netflix downloads will be starting anytime soon. Instead, TiVo is going to announce their new KidZone service that aims to give parents guidance and control over what their kids watch on TV. Now, this isn't your standard, run-of-the-mill parental control feature. KidZone actually creates virtual TiVo menus and virtual channels, specifically targeted to the children. TiVo partnered with leading parenting and family groups including Common Sense Media and The Parents TV Council to select kid-friendly content for the new service.
Parents have the ability to select from an entire menu of weekly recommendations and automatically record all of those shows. When TiVo is in KidZone mode, it locks out all other programming access by children. Parents get password-protected ability to decide what's best for their children to watch and kids get their own space on TiVo to enjoy their favorite shows. The service will be launched in June 2006.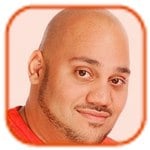 Posted by Andru Edwards Categories: Corporate News, Google, Internet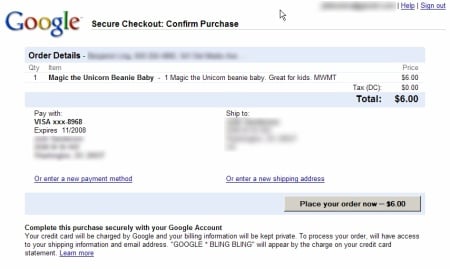 So, we have told you previously that Google Base just may be the eBay/Craigslist killer. All they needed was a good, homegrown payment system. Now it appears that the puzzle is coming together, with the appearance of Google Payments. Our friends over at TechCrunch have posted an in-depth look at Google Payments, and how it integrates seamlessly with Google Base. Very nifty, indeed. Our only hope is that Google comes up with a rock-solid method of rating your buying experience. eBay's reputation model has a few flaws, and this is Google's chance to capitalize on it.

Read More

| TechCrunch
Posted by John Goulden Categories: Corporate News, Internet

3D-Seek is a new search engine from Imaginestics that enables industrial customers to quickly and easily search parts catalogs based on sketches, CAD drawings, or existing online drawings. Essentially the electronic equivalent of doodling on a napkin, the online sketchpad allows you to draw a rough equivalent of what you are looking for and pattern recognition technology does the rest. What would once take hours of searching through catalogs and speaking with parts vendors trying to describe what you're looking for, now only takes seconds. Of course, if you can't draw much more than your average stick figure, uploading a CAD drawing of your search criteria is always an option. With around 6,000 items in the current index, new items are being added on a regular basis by vendors and the search portal's web crawlers. Once this kind of technology is firmly established, we can see the potential for it moving into areas that can benefit the average consumer as well.

Read More

| 3D-Seek via WebWire
Posted by John Goulden Categories: Cell Phones, Corporate News, PC / Laptop, Wireless / WiFi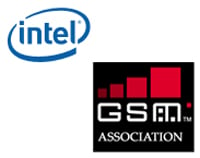 Wi-Fi is fantastic assuming you can borrow bandwidth from your neighbor get a signal from a public access point. A cellular data connection however, whether it be 2.5G (GPRS), 2.75G (EDGE), 3G (UMTS) or 3.5G (HSDPA), is a great alternative when you're traveling or merely away from metropolitan areas
civilization. This week Intel and the GSM Association signed an agreement to incorporate 3G technology into notebooks, eliminating the need for add-on hardware to access high-speed GSM networks. One such product to have the new technology later this year will be Lenovo's ThinkPad line of notebooks. Intel's vision is for notebooks to have access to an array of communication possibilities and for the SIM card to be the gateway to them all.

Read More

| ExtremeTech

Posted by Frank Bisono Categories: Apple, Corporate News, Software
So much for freedom of information folks. Looks like the good peeps over at the OSx86 project have been served with a DMCA violation and they have temporarily had to shut down the forums. We suspect it may have something to do with an individual who posted information on how to install OS X on a PC using a restore DVD. But alas, I am sure we will know soon enough.
We're sorry to report that despite our best efforts, the OSx86 Project has been served with a DMCA violation notice. The forum will be unavailable while we evaluate its contents to remove any violations present. We thank you for your patience in this matter.
We wish them the best and a speedy resolution to this matter.

Read More

| OSx86 Project

Posted by Jesse Easley Categories: Corporate News, Home Entertainment, Portable Audio / Video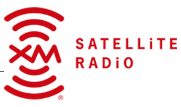 XM Radio today announced that Oprah will begin her new show "Oprah & Friends" in September 2006. The new show will feature original daily programming on a variety of topics including nutrition, fitness, health, self improvement, home, and current events from popular 'Oprah' personalities, including Bob Greene, Dr. Mehmet Oz, Dr. Robin Smith, Marianne Williamson, Nate Berkus, and Gayle King. We are so there.

Read More

| XM Radio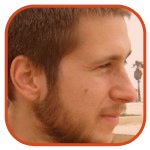 Posted by Brandon Gribin Categories: Corporate News, Home Entertainment
Sony has announced wholesale prices for its Blu-Ray discs today.
Catalog Blu-ray disc titles will wholesale for $17.95, about the same as DVDs when that format hit the market in 1997. New-release Blu-ray discs will wholesale for $23.45, a premium of 15%-20% over what suppliers were charging for new theatrical DVDs.
The price doesn't seem too bad, seeing as the original DVD format launched at about the same price. However, it's still a price premium over what we're paying now for DVDs, so don't complain when you do have to pay a little more for Blu-Ray movies and PS3 titles.

Read More

| Evil Avatar

Posted by Kristin Wenzel Categories: Corporate News, Internet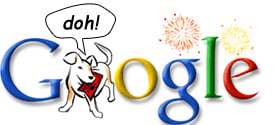 Oh, man, this should win an award for "Doh! of the Week."

After making a controversial deal with the Chinese government in order to get into the Chinese market with the new Google.cn (but bowing to requests for censorship of their services and their search results), it must have felt like a technological cyber-slap in the face to find out that the censored version of the site blocked itself. Oops? The result has apparently been fixed but there's not much forthcoming on what happened.
China Herald weighed in, saying "there is a real possibility that those who decided on what to block or unblock really have a good sense of humor.
More likely is the possibility that Google's new addition to the internet just caused what the Chinese authorities try to prevent: an avalange of discussions.Suddenly the whole world, inside and outside China, could compare the two services and that sparked off a discussion that was not wanted by China's internet nanny."
That's precisely, many agree, what the chinese government is trying to avoid with their censored search results and governmental media control. Seems like this was either a huge error or a plan that seriously backfired - and made the disparity in the results given via Google and Google.cn sharply contrast against each other. Who knows… maybe Google put it in for just that reason? The Chinese government isn't really known for divulging information on things of that nature, so we may never know.


Read More

| AsiaPundit

Posted by Frank Bisono Categories: Corporate News, Microsoft

Apparently Bill Gates has so much money, the standard IRS computers can't handle crunching his numbers. Get this, the IRS has a specially dedicated computer that exists for the sole purpose of dealing with the massive fortune of Billy Gates.
"My tax return in the United States has to be kept on a special computer because their normal computers can't deal with the numbers," he said at a Microsoft conference held in Lisbon.

"So I am constantly getting these notices telling me I haven't paid something when really it is just on the wrong computer," he added in comments broadcast on television.

"Then they will send me another notice telling me how bad they feel they that they sent me a notice that was a mistake," he said
Now doesn't your heart just bleed for Bill? If we only had his problems.

Read More

| News.com
© Gear Live Inc. – User-posted content, unless source is quoted, is licensed under a Creative Commons Public Domain License. Gear Live graphics, logos, designs, page headers, button icons, videos, articles, blogs, forums, scripts and other service names are the trademarks of Gear Live Inc.