Posted by Hector Martinez Categories: Cell Phones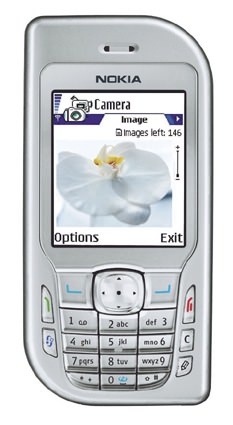 In October,
Nokia
is looking to launch the all new 6670 cell phone, which includes a 1 Meg camera, tri-band, Bluetooth, and a high resolution screen sporting 65K colors. The camera also features a 4x digital zoom and photo-editing capabilities like crop, frame, and text-adding. Looks like we'll finally be able to print those phone-photos we take in a respectable 4x6 size. In a sign of growing trends towards convergence, the camera will also allow video-recording. A foldable Nokia wireless keyboard and a wireless headset is also in the works for the 6670. Oh, did we mention that it makes phone calls too? Still, with my big fingers, I'm a little worried about being able to accurately press that last row of keys.
Click here to discuss this story on the Gear Live Message Boards.
Read More

Posted by Hector Martinez Categories: Cell Phones
Looks like plane companies are doing all they can to distinguish themselves and draw in new customers. Can you imagine sending SMS messages and making phone calls with your own cell phone while in flight? Using a small onboard base station, European planemaker Airbus has been able to route calls via a satellite to the ground and its terrestrial telephone networks. We wonder if this explains those weird plane designs we've seen: Check out the Airbus
Swan Maxi
, and also the
Super Transporter
.
Click here to discuss this story on the Gear Live Message Boards
Read More

| CNN
Posted by Hector Martinez Categories: Cell Phones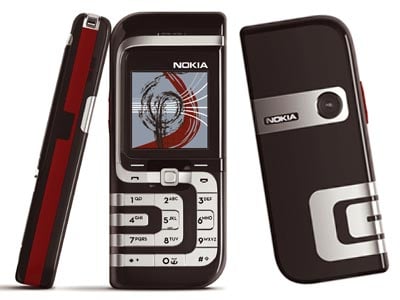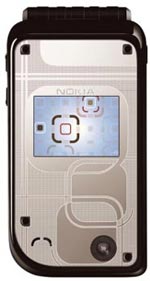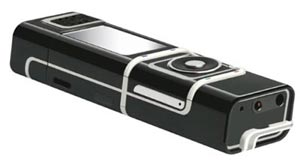 With so much competition in the cell phone arena, it looks like everyone is trying to stand apart in the crowd. Recently, the Finnish phone giant Nokia announced its newest line of phones, inspired by a 1920's style and feel, featuring dark colors, mixed with etched steel and chrome highlights. All of them include a digital camera. The new Nokia 7260, 7270, and 7280 phones are pictured above.
Read More

| CNet News
Posted by Hector Martinez Categories: Cell Phones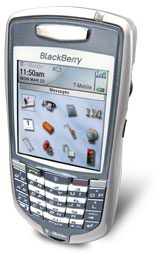 The new
BlackBerry
7100t (a.k.a. "Charm") looks more like a traditional phone than its older model, with a new 20-character keyboard: a combination of a telephone keypad and the traditional QWERTY keyboard layout. It will be available for $199.99 exclusively through T-Mobile USA. The design shows that most of the keys have more than one letter. To compensate for this, the device includes predictive software to guess which words the user is typing. RIM hopes to draw in a
new market
with this newly designed model, but insists that it's still a "BlackBerry."
Read More

| USA Today
Posted by Hector Martinez Categories: Cell Phones
Globally, cell phone sales have hit an all-time record of 156 million for the 2nd quarter alone. I can remember way back, when I resisted the thought of having a cell phone myself. These days, it seems, it's a necessity. Nokia leads the pack in terms of overall market share, increasing slightly to 29.7 percent. Motorola holds on to 15.8 percent of the market, while Samsung Electronics is at 12.1 percent and Sony Ericsson is at 6.6 percent. LG Electronics rounds out the list at 6.0 percent.
Read More

| Yahoo! News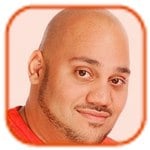 Posted by Andru Edwards Categories: Cell Phones, Product Reviews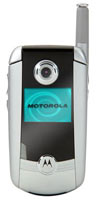 As most of us Verizon Wireless subscribers know, the company hasn't exactly been on the bleeding edge of cell phone technology in their phone selection. In fact, they are finally getting their first mid-range Bluetooth cell phone - the Motorola V710. Is this the phone many have been waiting for? Is it a worthy upgrade if you are a Verizon Wireless customer? Mobileburn puts the phone to the test in their review.
Read More

| MobileBurn
Posted by Hector Martinez Categories: Cell Phones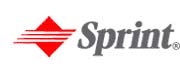 Along with a megapixel camera, and camcorder capabilities, Sprint is making headway into the TV broadcast arena. With their new Samsung MM-A700 handset, you'll be able to get 15-frame-per-second streaming video. Content includes highlights from the Olympics and Sprint TV: a compilation of content from the NBC TV network, Fox Sports, The Weather Channel Interactive, and other sources. The service is $9.99 a month, with the option to add on additional premium channels at $4.95 each per month. Sprint's new MM-A700 handset is $399.99, or $249.99 after rebate with a two-year agreement.
Read More

| PC World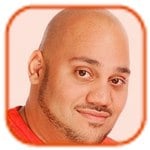 Posted by Andru Edwards Categories: Cell Phones

When someone
mentions moblogging
, one usually thinks of a site filled with pictures of random people, objects, places, sunsets, private parts, close-ups, and all the other miscellaneous things you find on people's moblog sites. Yahoo is trying to change that with their "Picture What Matters" contest. In a nutshell, Yahoo wants you to take a picture using your camera phone of something that matters - something that is important to you. You may submit up to five entries after signing up for an account, with the winner of the contest getting to choose a charity which Yahoo will donate $10,000 to. In addition, the winner gets the latest camera phone free.
Read More

| Yahoo! Photos
Read More

| Wireless Moment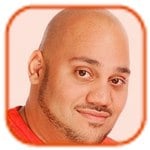 Posted by Andru Edwards Categories: Cell Phones

In what can turn out to be a potentially huge announcement, Apple and Motorola have announced a joint venture which will give owners of certain Motorola phones the ability to play iTunes purchased music on their mobile phone. A mobile version of the iTunes Music Player is currently under development under Apple, as this program will become the standard music application on all mass-market Motorola music phones. The phones are set to debut in the first half of 2005.
This marks the first official device that will be able to play music purchased via iTunes, aside from the Apple iPod line of digital audio players. Users will sync their music via USB or Bluetooth. My question is, just how much of my 7 GB of music will one of these phones hold?
Read More

| Motorola / Apple Joint Press Release
Posted by Hector Martinez Categories: Cell Phones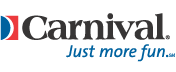 Looks like the idea of getting a cell phone signal while you're miles away from the nearest tower at sea, is becoming a reality. Carnival Corp. and Royal Carribean Ltd. are ramping up services that'll let you chat away if you ever find yourself bored, or forgot to turn off something back at the office. Rates for U.S.-based crusies haven't been set, but you can expect them to be similar to roaming prices.
Read More

| CNN
© Gear Live Inc. – User-posted content, unless source is quoted, is licensed under a Creative Commons Public Domain License. Gear Live graphics, logos, designs, page headers, button icons, videos, articles, blogs, forums, scripts and other service names are the trademarks of Gear Live Inc.