Posted by Devin Categories: Accessories, Cell Phones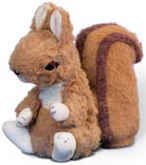 If your cell phone is constantly ringing and you find yourself ending an important conversation abruptly, only to switch to a less important one, the Cellular Squirrel may be for you. The cute little animatronic squirrel was developed by MIT's own Stefan Marti as a dissertation project and when it picks up an incoming call, it begins a conversation with the caller and compares the caller's voice, your contact list, and keywords from it's conversation with the incoming call with your current conversation and decides if the new call is important enough to pull you away from you current conversation.
This embodiment is able to use the same subtle but still public non-verbal cues to get our attention and interrupt us like humans would do (like eye gaze and small gestures), instead of ringing or vibration. The user can whisper and listen to her squirrel, receiving and replying to voice instant messages. If the user wishes, she can also bypass the Intermediary altogether and get into a synchronous voice communication with the caller by simply talking to the embodiment.
Read More

|The Cellular Squirrel via engadget
Posted by Devin Categories: Cell Phones
The outcome of the current FCC proceedings about using cell phones on airplanes won't have any effect on whether or not you actually can. According to the FAA, the U.S. ban on phones on commercial aircraft will stay in place regardless of the FCC or public interest. Even if the FAA ban was removed there is always the possibility of a different kind of government regulation, and if Uncle Sam were to decide to allow it, it still remains to be seen if the technology will be in place. For example, Airbus has said that it's in-air product will not provide support for CDMA phones, so most U.S. flyers wouldn't be able to use phones anyways.
Read More

| Tech Dirt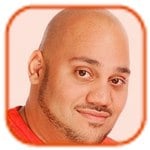 Posted by Andru Edwards Categories: Accessories, Cell Phones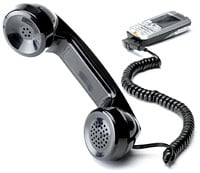 If you are jonesin' for the days of those old dumbell handsets from rotary, and later touch-tone phones, Phobile is here to take you back in style. All this thing does is connect to your cell phone, allowing you to chat it up by holding up one of those old-school dumbells to your head. Honestly now, is there anyone who doesn't want this thing?
Read More

| Phobile Product Page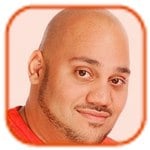 Posted by Andru Edwards Categories: Cell Phones, Mods / Hacks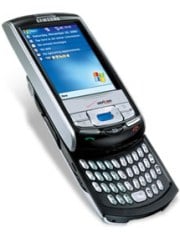 Verizon doesn't want you to use your EV-DO phones as BlueTooth modems, but really - who cares what they want? While it was previously thought impossible, DavesiPaq has put up information on how to hack into your Samsung i730 to use it as an EV-DO modem over BlueTooth or USB. Like many other phones, it involves using the username "yourtendigitnumber@vzw3g.com" with the password "vzw". Unfortunately, there is a lot more to this. Check them out for the full details.
Read More

| Samsung i730 EV-DO Modem Instruction
Oh - looks like DavesiPaq is yet another site reporting that engadget took their content without giving proper credit. This is really starting to become an occurrence that I am hearing about way too often.
Edit: The issue between DavesiPaq and engadget has been cleared up. Aside from that, the comment above did not come across correctly, and shouldn't have been made in the first place.
Posted by Edwin Soto Categories: Cell Phones, Handhelds

No word on how much this will run you, but Waxess Inc.'s engineers have been hard at work putting this gem together. The functionality of this product has many practical uses and makes sense. While sporting a whopping 2 watt receiver for cellular use, this puppy can be combined with four other handsets in a household landline environment. Voicemail is supported on both services as well. But the real question is: can this cell phone play Tetris?
Read More

| MobileWhack

Posted by Sparky Categories: Cell Phones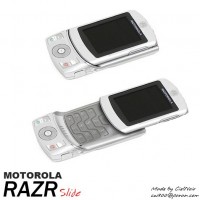 Slashphone has posted one of the cooler RAZR concepts I've seen in a while. The designer is really onto something here. I'm suddenly almost wishing the Franklin would have a form factor like this. Make it a candy bar-style form in your pocket (much narrower than the current Franklin) that could be used to receive calls. To dial or use the Windows Mobile features, slide it out for a full keyboard. Are you listening Motorola?
Read More

| Slashphone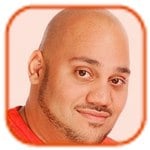 Posted by Andru Edwards Categories: Cell Phones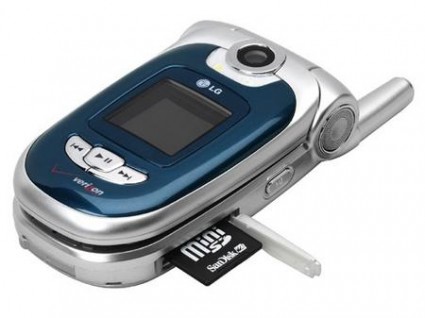 We all knew it was coming, and today is the day that Verizon Wireless launched the LG VX8100 which takes the place of the VX8000. The phone supports EV-DO and V-CAST, MiniSD, and BlueTooth. It has a 1.3 megapixel camera, 176x220 262,000 color TFT screen, and a media player. Look for this one to be priced at about $150 USD after rebate with a two year agreement.
Read More

| Verizon Wireless
Posted by Devin Categories: Cell Phones, Misc. Tech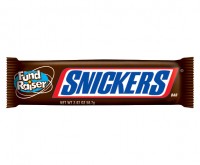 ...Glenn Alvin Reed, 31 of Waco, Texas who apparently managed to piss off every juror while on trial for stealing a cell phone by making an obscene gesture to a Texas Ranger that testified against him and going off into profanity-laced tirades. Reed told they jury, "There's things I choose to do, like, if I go in a store and choose to take a Snickers bar. If you catch me, you catch me. If not, I'm going to go home and eat it up and go on about my business, dog." Trying hard to sound tough, he told the jury that he didn't care if they gave him life in prison. I guess in this case, the defendants' wish was the jurys' command, as they gave him 99 years in prison. Have fun, Glenn!
Read More

| Wired

Posted by Sparky Categories: Cell Phones, Corporate News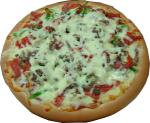 In quite possibly the strangest corporate cross-promotion ever Papa John's is now offering a free (after rebate) Blackberry 7100g phone to customers who place an online order for Pizza, drinks, and a side. A two-year service agreement is required so it sounds like a fairly standard cellular deal to me. What I don't get is what the link between hot, fresh, cheesy pizza, and cutting edge wireless devices.
Read More

| Wireless IQ
Posted by Devin Categories: Cell Phones, Corporate News, Internet
Have you ever tried to access a website from your mobile phone only to find that the site wasn't phone friendly? That problem will soon become a thing of the past, as the Internet Corporation for Assigned Names and Numbers has approved the suffix .mobi to be used for mobile phone friendly websites. Many powerful mobile phone makers and operators lobbied for the suffix, in hope that it will encourage websites to create mobile phone sites and in turn cause consumers to upgrade their phones to those with Internet access. You can look for the new .mobi websites to be out next year, featuring limited memory and bandwidth fit for a small screen.
Read More

| PC Magazine
© Gear Live Inc. – User-posted content, unless source is quoted, is licensed under a Creative Commons Public Domain License. Gear Live graphics, logos, designs, page headers, button icons, videos, articles, blogs, forums, scripts and other service names are the trademarks of Gear Live Inc.