Find Our Latest Video Reviews on YouTube!
If you want to stay on top of all of our video reviews of the latest tech, be sure to check out and subscribe to the Gear Live YouTube channel, hosted by Andru Edwards! It's free!
Posted by Alex Grahmann Categories: Cell Phones, Corporate News, Portable Audio / Video,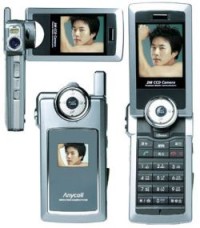 Alleging that Samsung grossly exaggerated the abilities of the SPH-V4400 camera phone, two consumer groups have filed official complaints against the company for false advertising. Armed with nearly 3,000 signatures, members of the "V4400 Consumers' Power" and "Tipsters for the Public Good" groups are very disgruntled with the lackluster video recording capabilities of the phone, pointing out that the VGA camera only films 3-5 frames per second, rather than the digital camcorder standard of 15-30, despite Samsung's claims that it would measure up. Sales of the V4400 have been strong up to this point, having been fueled by Korean superstar Kwon Sang-woo, earning the phone the nickname, the "Kwon Sang-woo Phone."
Read More

| Chosun
Posted by Devin Categories: Cell Phones, Misc. Tech, PC / Laptop, Portable Audio / Video, Software,
Monday morning, President Bush is expected to sign into effect an energy bill that will start daylight savings time three weeks earlier and end it a week later. While it may not sound like a big deal, some are concerned that the time change, which would be starting in 2007, may have an effect on many tech gadgets we use in our daily lives. The last daylight savings schedule was put into effect in 1987, so a lot of the electronics we use today are programmed to follow it automatically. This means that come 2007 many of us who rely on technology to remember our appointments, record our favorite TV show, or give us our morning wake up call could find ourselves an hour behind. While some things may just require the time to be set manually, others may end up needing a software update. Dave Thewlis, executive director of a group that promotes standards for calendar software says, "It wouldn't be a society-wide catastrophe, but there would be a problem if nothing's done about it or we try to move too quickly". What do y'all think? Does the thought of all your favorite equipment messing up worry you, or does it make you laugh and think of all the Y2K hype we saw 5 years ago?
Read More

| USA Today

Posted by Sparky Categories: Cell Phones, Handhelds,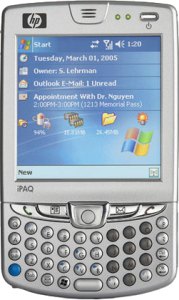 The hw6515 and hw6510, also known as the Mobile Messenger, is coming soon to Cingular. The Mobile Messenger features a 240x240 screen, EDGE data access, and GPS mapping built in. The phone will be running Pocket PC 2003 Second Edition - not the upcoming Windows Mobile 5.0. With no word on if the phone will be upgradable to Windows Mobile 5.0 when it comes out, I'm not sure if this will be a good seller or not. Regardless of software, having a small phone like this with a keyboard and good email software is always a plus for the connectivity-hungry geek on the go.

Read More

| Daves iPaq

Posted by Sparky Categories: Cell Phones, Handhelds,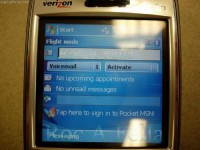 With rumors flying amidst Howard Forums posting movies and pictures of the Treo 670, could it really be true that Palm is working on a Windows Mobile 5.0 smartphone? Most phone geeks out there are really excited about this but I just don't see how this is in Palm's best interest - they have always been an OS and a software company as well as a hardware manufacturer (aside from the whole PalmOne/Palmsource buyback debacle) and it would seem that shipping a competitors operating system on their award winning hardware would be counterintuitive to their business model. I for one am excited about this - the Treo hardware has impressed me, but their software has always been slightly lacking when it came to just being a phone - with Windows Mobile 5.0 and Treo's hardware design we could be on to a winner. Right now only a Verizon EV-DO version has surfaced, but hopefully a Cingular UMTS version is in the works to coincide with their pending UMTS launch.

Read More

| Howard Forums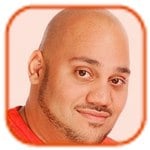 Posted by Andru Edwards Categories: Cell Phones, Misc. Tech,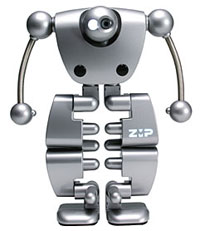 Very nice way to blow some cash right here. If you house is full of gadget love, check out the NUVO robot. Straight out of Japan, it's about 15 inches tall, and about $5,500. However, it will keep a watchful digital eye on all your stuff while you are off gallivanting. It will even snap images and send them to your cell phone so that you know that it isn't slacking off.
Read More

| ZMP Inc.

Posted by Sparky Categories: Cell Phones,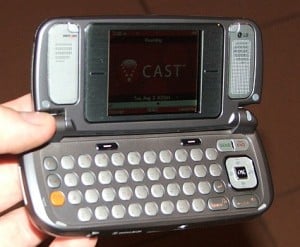 LG gets me all hot and bothered when they release a great piece of hardware and fail to make it as functional as it looks. The LG9800 is a consumer oriented phone aimed at Verizon's V-Cast service. When flipped open a second screen, stereo speakers, and a full QWERTY keyboard are revealed. Behind the QWERTY keyboard there is a 1.3MP camera - a more and more common feature on multimedia phones these days. The thing looks beautiful, but unfortunately will not be a smartphone, and has a 4:3 aspect ratio. This means that it will be neither an email workhorse, or good for viewing movies brought along on a storage card. Now I'll admit that the idea of using EV-DO to stream movies to my phone is kind of cool, but I'm doubting they will be able to get enough quality out of it to really replace the coming generation of portable video players. The LG9800 looks like it might find a niche in the SMS/chat crazed teen market, but without a higher resolution screen or business oriented operating system I just can't see this catching on in face of phones like the Motorola Q.
Read More

| engadget
Posted by Alex Grahmann Categories: Cell Phones,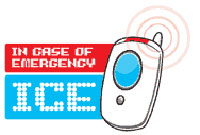 What started as a well-intentioned campaign has turned a bit ugly for the East Anglian Ambulance NHS Trust. The Trust, which provides ambulance service in parts of the UK, decided to encourage cell phone users to add the acronym "ICE" as a caller name connected to the number of a loved one in their stored phone books. This would allow emergency workers to quickly find and call the number in the event of an emergency for the cell owner.
While this sounded like a great and simple plan, it turns out that shortly after the system gained widespread interest, it was muddied by the unfortunate meddling of hoaxers. The pranksters sent out e-mails falsely accusing the system of being a cell phone virus that saps pay-as-you-go minutes and copies address books. While it should be quite obvious to most people that a simple addition to their address list can't be a virus by itself, the malicious e-mails don't help the well-meaning safety campaign.
Read More

| ICE Hoax Information from East Anglian Ambulance

Posted by Sparky Categories: Cell Phones, Portable Audio / Video,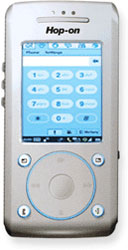 Hop-On - a virtually unknown cellphone manufacturer - launched the biggest iPod phone rip off ever. The Hop-On features a touch sensitive screen, and click wheel control device. The phone is aimed at the MP3 phone market, yet fails to list internal memory to story MP3's on. The Hop-On does manage to have a Mini-SD slot, so at least 1GB of storage will be able to be bought for the phone. Dan Gannon, the CEO of Hop-On, is quoted as saying "Our market research studies showed that this design will be extremely successful" - I wonder if their market research studies also indicated that the design had been patented by Apple computer as well?
Read More

| SlashPhone

Posted by Sparky Categories: Cell Phones, Internet,
Are you unhappy with your cell reception? Are you trying to figure out if your new home will have good cell reception? What about the hotel at the resort you are about to head to? Well this new website promises to answer these questions for you. They have obtained information on tower location from the FCC and performed a great Google Maps hack to present you with a birds eye view of any neighborhood and the cell towers it contains. It's great to see so many Google maps hacks emerging after the API was released by Google. We think interactive web applications like this are going to become very prominent in the near future.
Read More

| Cell Reception via BoingBoing

Posted by Sparky Categories: Cell Phones,
Motorola just announced the Q - their RAZRberry phone. It looks like the Franklin is upon us - albeit in a slightly different form. The Q features a 240x320 screen, full QWERTY keyboard, and will be the first launched phone running Microsoft's new Windows Mobile 5.0 operating system. The Windows Mobile 5.0 operating system will work out of the box with Exchange, and offer speaker independent voice recognition - a great feature for anyone using a Bluetooth headset. The Q will measure in at 4.6 x 2.5 x 0.45 inches making it a very small handheld - a great form factor for having a high resolution screen and full keyboard. The phone will have individual raised keys unlike the Franklin prototype which will make typing emails and SMS much easier. The Q will feature a 1.3MP camera, Bluetooth, and a MiniSD slot. Because the phone features MiniSD it will theoretically be possible to add WiFi or other technologies to the Q. No word on the data yet - I'm assuming at least EDGE support, but UMTS would be very nice - with an expected Q1 2006 launch date Cingular should have their UMTS network running by then. Aimed squarely at the business customer I can see this email-centric device becoming a solid winner in the marketplace - perhaps even a Treo killer in the Microsoft court.

Read More

| Motorola Q at Slashphone
Read More

| Motorola Q at Phonescoop
—Update—
Read More

| Engadget scores some Q on Treo on 7100v Action - check it out!
© Gear Live Inc. – User-posted content, unless source is quoted, is licensed under a Creative Commons Public Domain License. Gear Live graphics, logos, designs, page headers, button icons, videos, articles, blogs, forums, scripts and other service names are the trademarks of Gear Live Inc.