Posted by Edwin Soto Categories: Cell Phones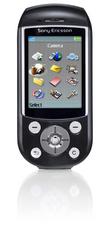 A study provided by Intel states the following:
Nearly one in five people admitted to being unreliable about timekeeping because they had the "safety net" of a mobile. Three quarters said mobiles had made them more "flexible" when meeting friends - allowing them to arrange or cancel social gatherings at the last minute.
In retrospect from my own experience, I realized that even I allow extra time to be late if I know that my friend has a a cell phone that I can call and say that I'm running five minutes late. The studies continues to add:
Seventy-five per cent of people said they were more "spontaneous" with their social lives thanks to mobiles and a similar number said they knew far more about what was going on in their friends' lives because of e-mails and text messages.
Isn't it interesting that the things that are supposed to make are lives easier and more comfortable can give us a false sense of security making us lose track of time? That being said, apologies to my buddies for always being late.
Read More

| Telegraph via PhysOrg
Posted by Edwin Soto Categories: Cell Phones, Software

This is a nifty little application for smartphone users. Photo Contacts PRO allows you to manage your pictures on your phone, and integrate them to your contacts. You can have a full screen photo pop up when you receive a call, or click on a photo to initiate a call. You can download a demo version on the site or purchase it for $26.95. Upgrade customers get a discount for a total of 14.95.
Read More

| Photo Contacts PRO via msmobiles

Posted by Sparky Categories: Cell Phones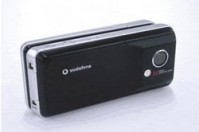 Recently Gear Live commented on the lack of good camera phones in the US - a situation that might be on the mend soon enough. The brand new Sharp 903SH 3.2MP Camera phone with 2x optical zoom and high quality glass is about to hit stores in the UK. Pocket Lint gave it very favorable reviews and liked the multimedia capabilities that the 903SH made possible using the included MiniSD card. Hopefully this is the start of a good trend that will eventually spell the end of the the stand along consumer camera.

Read More

| Pocket Lint via Gizmodo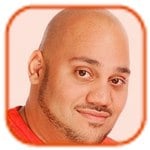 Posted by Andru Edwards Categories: Cell Phones, Corporate News, Software

Google continues its acquisitions of interesting, forward-thinking companies as they have just purchased Android. Little is known about the startup other than that they are 22 months old and have been working on software for mobile phones. If you check out the Android website, all you will see is a logo along with three Google Maps images of Seattle, Palo Alto, and Boston. Interesting. Google has been working hard on trying to build up their mobile resources. They also bought mobile social software company Dodgeball a few months ago.

Read More

| BusinessWeek

Posted by Sparky Categories: Cell Phones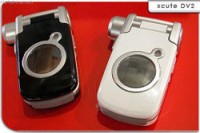 Yet another high megapixel cameraphone has hit the streets in Korea with the Xcute-DV2. The DV2 features a 6 megapixel camera that can record video at 30 frames per second. The DV2's only surprising feature is the measly 20MB of internal memory - I would have assumed they would need more with a monster camera like that. Now I realize that no camera with a small CCD and fixed lens will rival the quality of a solid dedicated camera for now, but with 6 and 7 megapixel monsters like this overseas, it is a bit embarrassing that the US can only pony up with a 1.3 MP camera - and be proud of it.

Read More

| Livingroom.org via Gizmodo
Posted by Edwin Soto Categories: Cell Phones, Mods / Hacks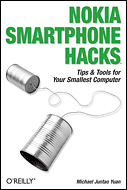 If you have $25 and a Nokia Smartphone, this book by O'Reilly may strike your fancy. Nokia Smartphone Hacks is a collection of interesting tips and tricks that you may not know you can do with your phone. There are also some sample hacks available on the site as well in PDF format:
Pick the Right Class of Nokia Phone
Use Calling Cards with Your Mobile Phone
Record a Phone Call
Send Email the Easy Way

Read More

| O'Reilly via Slashphone
Posted by Alex Grahmann Categories: Cell Phones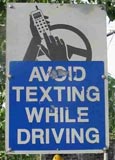 In what will probably come as a horrific turn of events for 17-year-old Welsh girls, police in South Wales have implemented a monumental raise in the fine associated with text messaging while operating a motor vehicle. The new ticket will cost £1000 ($1815 USD) rather than £30 ($55 USD). Additionally, six demerit points will be added to the offending driver's record, which will take a noticeable toll on insurance rates. With gas running over $5 a gallon in the UK, driving the high-tech lifestyle may just have gotten too expensive in South Wales.
Read More

| TheNewspaper.com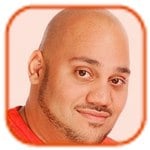 Posted by Andru Edwards Categories: Cell Phones, Software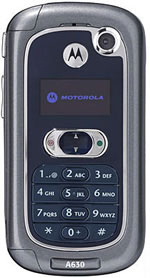 When was the last time that you have been involved in a phone conversation where you wondered if the person you were speaking with was truly paying attention? If you have spoken to me on the phone anytime recently, then I know you have felt that feeling. The "Jerk-O-Meter" is exactly the device that people like me want to keep on the down low. Researchers at the Massachusetts Institute of Technology are at work developing software for cell phones that would analyze speech patterns along with voice tones to rate how engaged people are in a conversation. Time to brush up on your listening skills.
(Thanks Veronica!)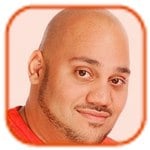 Posted by Andru Edwards Categories: Cell Phones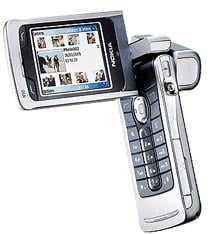 Oh, happy day. The uber-expensive Nokia N90 cell phone is finally shipping after a few delays due to Nokia wanting to get this one "just right". This one is a high quality clamshell smartphone featuring Carl Zeiss optics along with a very noticeable swivel display which gives it an almost camcorder-like feel. The phone supports 3G and Bluetooth 2.0 as well. Also not to be missed is its 262,000 color high resolution screen, as well as exterior 65,000 128x128 display. No carrier has picked this one up yet, so if you want it, expect to pay around $700. Yowza.
Read More

|InfoSync
Posted by Alex Grahmann Categories: Cell Phones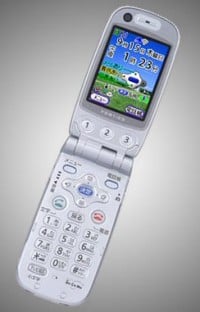 This should come as great news for everyone with an auctioneer in the family: Japanese cell phone maker NTT DoCoMo is preparing to release a new cell phone that allows the user to slow down the speech of incoming callers to nearly half their original speed. The system will activate with the touch of button and will digitally stretch the incoming audio. There is also an automated limit to the slow-down that kicks the audio back to normal to avoid conversational overlapping.
Here's hoping that the slowed audio sounds better than a similar feature on iPods that allows the slowing of audiobooks. In a recent experiment with my iPod, the audio stretcher, despite not having to deal with real-time speech, made my Harry Potter reader sound like he was getting smacked by a digital hammer in order to get him to slow down.
Read More

| T3
© Gear Live Inc. – User-posted content, unless source is quoted, is licensed under a Creative Commons Public Domain License. Gear Live graphics, logos, designs, page headers, button icons, videos, articles, blogs, forums, scripts and other service names are the trademarks of Gear Live Inc.