Posted by Sparky Categories: Cell Phones, Features, Product Reviews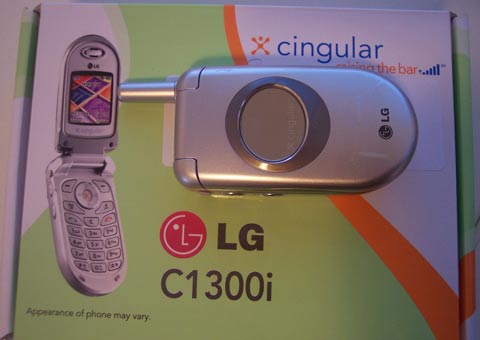 We recently got o ur hands on the LG C1300i, an entry level cell phone available from Cingular. The thought behind this was that not everyone absolutely needs the high-end phones out there, but do need something functional. The C1300i is a fairly low end phone, but has some great features - some of which go unadvertised. Being true gadget fans, we went into this review without high hopes and came away impressed with a few key points on this phone. Read the full Gear Live review after the jump for more.
Click to continue reading Cingular LG C1300i Cell Phone Review

Posted by Sparky Categories: Cell Phones, Portable Audio / Video, Rumors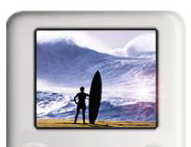 Think Secret has been known to break news days before Apple breaks it with an eerie success rate (and a few lawsuits from Apple to boot). They are now reporting that the big announcement that Apple will be making on the 7th will include the following things:
iPod Phone - the iPod phone will come in a 256MB and 512MB capacity and will launch on Cingular in the US. The phone will be able to sync with a desktop computer as well as buy songs over the wireless data network - a handy feature for when you just have to hear the track a friend reminded you about. No word on battery life, or if you can increase the storage.
Flash-based iPod mini - a significant update to the iPod mini with flash based memory for a smaller size, along with a color screen. The new iPod mini Flash will also be available in 4GB, 6GB, and 8GB storage sizes with the physical device turning out to be 25% smaller. No word if the battery life will also be improved by the removal of the Microdrive.
iPod shuffle - getting a minor, but expected, update. The two existing models will get cheaper and there will be a new 2GB model in the $129-$149 range which will still lack a screen.

Read More

| Think Secret

Posted by Sparky Categories: Cell Phones, Handhelds, Internet
NTT DoCoMo has announced that their 4th generation wireless data technologies will reach speeds of 1Gbps while stationary, and 100Mbps while on the move. Speeds of this magnitude are faster than current wired broadband technologies, and paints a pretty picture for the future of mobile content. With technologies like HD video streams and next generation web content getting more and more bandwidth intensive, the consumer broadband revolution is just starting. If it can be driven by wireless technologies, then all the better. Wireless technologies have an advantage over solutions such as Verizon FIOS given that while they require similar amounts of back end infrastructure, they do not require actually running fiber or another medium to every single endpoint (your house, for instance).

Read More

| New Scientist

Posted by Sparky Categories: Cell Phones, Handhelds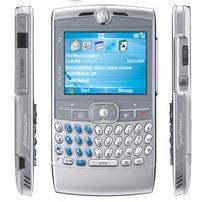 Smartphone Thoughts is reporting that Verizon will be launching the Motorola Q Windows Mobile 5.0 phone featuring EV-DO in the first quarter of 2006. The Q will feature the CDMA broadband internet access technology EV-DO for Verizon's network and will be shipping on GSM networks with EDGE class 10 support. While it is unclear at this point as to if Cingular is going to launch a UMTS network, Motorola does not seem interested in providing support with their flagship smatphone project. Hopefully the Q will ship and answer many of the unanswered questions about the future of Windows Mobile 5.0 and Microsoft's commitment to mobile email data access.

Read More

| Smartphone Thoughts

Posted by Sparky Categories: Cameras, Cell Phones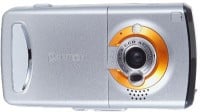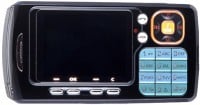 Our sister site I4U just reported that Pantech has busted out with the PG-8000, the most "camera-like" phone yet. It uses a camera form factor with a 2 megapixel sensor, and a giant 2-inch horizontal LCD display. With the sideways (for a phone at least) keypad and camera centric buttons, I'm not sure how easy to operate the phone functions of the PG-8000 are going to be usability wise. The PG-8000 also features music playback functionality with support for MP3, AAC, and FM Radio.

Read More

| I4U

Posted by Sparky Categories: Cell Phones, Corporate News, Portable Audio / Video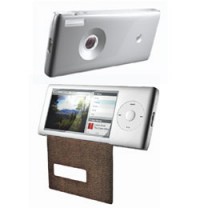 The internet is abuzz with rumors and speculation. A number of iPod media sites have received an invitation to a special Apple event on September 7th with the tantalizing line "1,000 songs in your pocket changed everything. Here we go again." included with each one. The Wall Street Journal is reporting that Apple has reached an agreement with Cingular to offer a Motorola cell phone capable of playing songs from the iTunes music store. With news like that from a reliable source like the WSJ, the iTunes phone (iPhone?) can't be far off. Elsewhere speculation on a 2GB or 4GB iPod shuffle, possibly with a screen, will be launching at the same time. With a sassy line like "here we go again" Apple might even be dropping a video capable iPod line, thus completing their digital media trinity.

Read More

| Wall Street Journal (Subscription required)

Posted by Sparky Categories: Accessories, Cameras, Cell Phones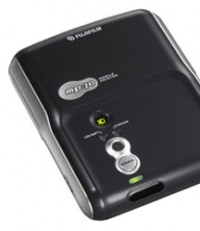 There is a new FujiFilm printer aimed at the mobile market. The new printer will interface with a mobile phone via IR (what - no Bluetooth?!) and produce a credit card sized image for all your devious mobile printing needs. The printer features Fuji Image Intelligence, which will supposedly help correct for dark photos normally associated with the camera phones it is designed for. Retailing for $129, this miniature printer will be available in September. I'm glad to see a 1st gen product like this - hopefully someday the technology will exist to provide onboard printers of some sort for high end digital cameras - obviously a high quality print will involve a photo lab, but for your quick snap instant prints would be fantastic.

Read More

| Gizmodo

Posted by Sparky Categories: Cell Phones, Handhelds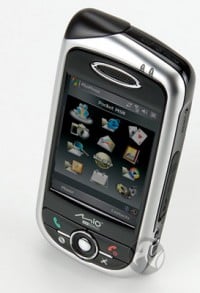 Mio has let the Register in on its A701 Windows Mobile phone. The A701 will be the first GPS enabled cell phone running Windows Mobile 5.0. With a 520MHz Intel XScale processor and 192MB of memory this, sleek phone could be just the thing for the mobile professional. As slick as this phone looks though, I'm a little worried that it has no QWERTY keyboard, a screen with a resolution higher than 320x240, or support for faster internet access than GPRS. For the non-email addict this stylish phone could be the answer. What do you think - form over function?

Read More

| The Register

Posted by Sparky Categories: Cell Phones, Handhelds, Product Reviews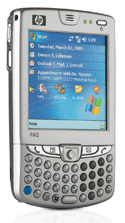 Om Malik got his hands on an HP Mobile Messenger (or HW 6500 if you prefer) and came away rather impressed. He was impressed with the construction and form factor of the unit as a whole, but was disappointed in it's lack of WiFi. Om also liked the bundled Good Technologies Wireless Email solution, finding it very Blackberry like. He found the keyboard comfortable and less cramped than the Treo 650 - an important feature on the rash of coming QWERTY phones. I personally own the HP 4355 that the Mobile Messenger inherits it's keyboard and am a current Treo 650 user so I can see how having a wider keyboard like that would make the push email capabilities even more alluring. Check the link below for Om's full thoughts on this new device - I'm personally going to wait for Windows Mobile 5.0 and it's push email solution to come out before I plunk down for another QWERTY phone but this device might be right for the email hungry mobile professional with it's imminent launch by Cingular.

Read More

| GigaOm

Posted by Sparky Categories: Cell Phones, Internet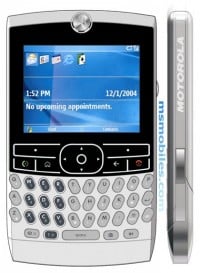 Last week Microsoft quietly introduced their push email extension technical preview for Exchange 2003. This enables server administrators to enable push email capabilities for Windows Mobile 5.0 devices. Obviously since no Windows Mobile 5.0 devices have been released yet to the public, so not many will be able to take advantage of Microsoft's instant, always on, email in their pocket. Push email really is a driving technology in the marketplace right now with so many mobile professionals wanting access to their inboxes and the ability to know when a client has sent them mail and respond instantly. Of course if you need your fix today go buy yourself a Treo 650 and download ChatterMail for instant push IMAP email in your pocket.

Read More

| MSMobiles
© Gear Live Inc. – User-posted content, unless source is quoted, is licensed under a Creative Commons Public Domain License. Gear Live graphics, logos, designs, page headers, button icons, videos, articles, blogs, forums, scripts and other service names are the trademarks of Gear Live Inc.