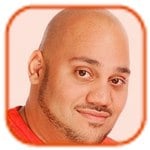 Posted by Andru Edwards Categories: Accessories, Cell Phones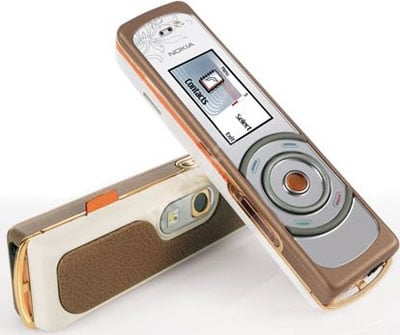 Rounding out the L'Amour Collection is the Nokia 7380 with its etched mirrored surface, and no dialpad interface. This one is the cream of the L'Amour crop, but looks like it would be the most frustrating to use. The phone does also have a 2-megapixel camera with 4x zoom and features voice-dialing - a must on any keyless phone. Nokia states the phone has "enhanced voice commands," as well as the ability to play MP3 audio. This one will be available in Q1 2006 at the steep price of €500 - but hey, it's eye candy!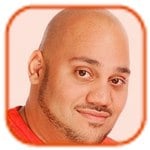 Posted by Andru Edwards Categories: Accessories, Cell Phones

The Nokia 7370 swivels open to reveal its hidden keypad. Patterns are etched its metal trims, and the phone has leather-inspired faceplates. As for real features, the 7370 sports a 1.3-megapixel camera with an 8x zoom, a 2-inch QVGA 320x240 color screen, stereo speakers with 3D sound effects, and video ringtones. The phone is available in two color schemes, coffee brown and warm amber, and should be available in Q1 2006 at €300.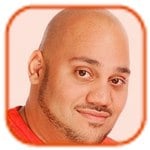 Posted by Andru Edwards Categories: Accessories, Cell Phones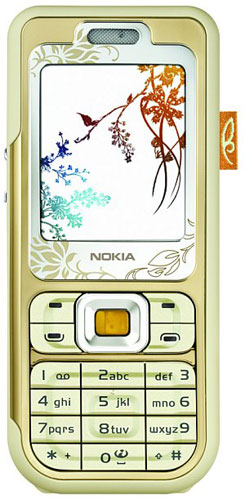 Nokia's L'Amour Collection is another attempt to capitalize on the Paris Hilton's and Lindsay Lohan's of the world, where phone are as much an accessory as they are for communication. The 7360 is the budget model, available in the two signature L'Amour Collection color schemes, coffee brown and warm amber.It's features include an integrated VGA camera, stereo FM radio, and MP3 ringtone support. This one should be available in Q1 of 2006 at a price of €200.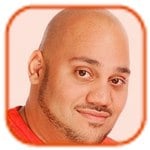 Posted by Andru Edwards Categories: Cell Phones, Corporate News, Wireless / WiFi

Good to see Cingular taking action by turning on their HSDPA service in a couple of techno-centric cities. Seattle, WA and Phoeniex, AZ are the first areas to get receive the HSDPA love here in the United States. While no HSDPA phones are available for purchase here in the US just yet, I commend Cingular for taking the leap to show that they are ready to jump into this space. Also nice to see Seattle get first dibs compared to how long it took Verizon to get EV-DO turned on here. Cingular's new networks were up and running in Seattle and Phoenix using Lucent Technologies and in the Dallas/Fort Worth area using Ericsson equipment. They plan to have the network in up to 20 markets by year's end, which is also when they would make enabled phones and laptop cards available to consumers.

Read More

| Telegeography
Posted by Edwin Soto Categories: Announcements, Cell Phones, Handhelds, Home Entertainment, Misc. Tech, Video Games, Wireless / WiFi

We will be covering some very exciting events happening here at DigitalLife 2005 today. Everyone from Microsoft to Nokia is here respresenting their newest and upcoming products, and as such, we wouldn't want you to miss a beat. Heck, if you're in town this weekend, stop on by and say hello.

Read More

| DigitalLife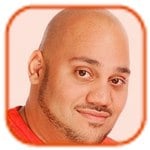 Posted by Andru Edwards Categories: Cell Phones, Rumors

Motorola CEO Ed Zander is of the mindset that Apple will definitely be releasing their own smart phone. While an "iPhone" has been speculated for some time now, this is the first we have heard it from an industry insider. According to Zander, "We know that they are going to build a smart phone—it's only a matter of time." How much time is what we want to know.

Read More

| News.com
Posted by Rob Stevens Categories: Cell Phones, Features, Portable Audio / Video, Product Reviews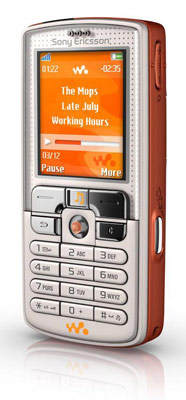 While the Motorola ROKR landed with a dull thud, SonyEricsson has launched the W800 with almost no noise at all. While the this phone doesn't have iTunes (although you can hack it to make it seem like it does), what it does have is far more features and versatility than the ROKR, and a price tag to match. Let's get the hard part out of the way. The W800i is going to cost you $499. No service providers in the US are offering the phone at this point, which means that you're not going to be able to get a subsidy to offset the cost of the phone. What do you get for your five Benjamins? Let's take a look ...
Click to continue reading SonyEricsson W800i Walkman Phone Review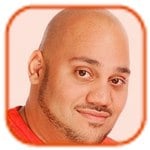 Posted by Andru Edwards Categories: Cell Phones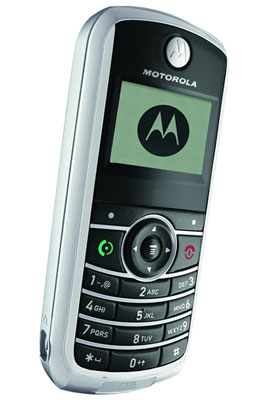 Earlier today Motorola dropped a ton of phones over at 3GSM in Singapore, aiming to "Connect the Unconnected." We are going to take you through the list real quick-like:
With its compact design and easy-to-use keypad, the Motorola C118 is a versatile handset that provides impressive talk times of up to 450 minutes and up to 350 hours of standby, eliminating the need for frequent recharging - unless, of course, you are a teen. The phone features selectable ringtones, SMS, an alarm clock, screensavers, and games making the Motorola C118 a practical and affordable mobile phone for everyday use.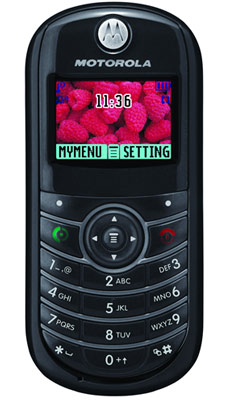 With its brilliant color display, compact size, and durable anti-slip side grips, the Motorola C139 keeps you connected in style. The C139 is packed with features including a 65,000 colour TFT display, multi-character phonebook search with internal phonebook storage, SMS, vCard, calendar/datebook with alarm, downloadable ringtones, and an impressive 700 minutes of talk time/ 450 hours of standby time. The phone also includes enhanced usability features such as zoom font, which displays enlarged characters when entering numbers, and Motorola's illuminating Lantern technology.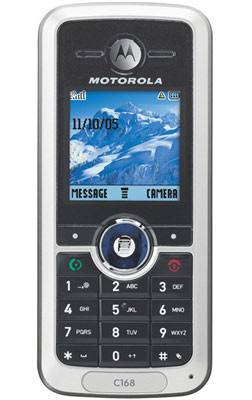 Designed for the socially minded individual on the go, Motorola's C168 offers broad functionality and features in a sleek and slim form factor. With storage for up to 600 phonebook entries and 250 SMS messages, the C168 allows users to keep important information and messages at their fingertips. The C168 includes a 65,000 colour screen, Multimedia Messaging Service (MMS), zoom font, polyphonic ringtones, as well as Motorola's Lantern feature. In addition, the C168 keeps everyone connected with the latest news and information via a built in FM Stereo radio.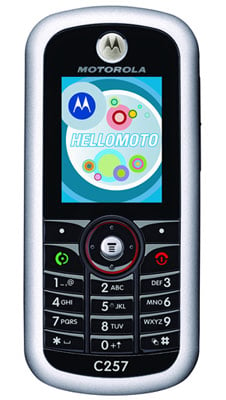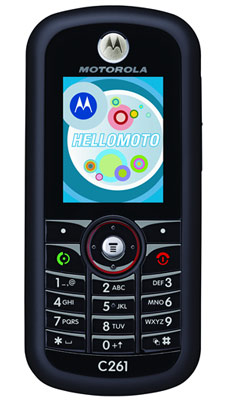 The Motorola C257 and C261 are the latest of Motorola's slim and stylish handsets, which focus on sophisticated ultra-thin design. These new phones provide a high sense of style and value for mass market consumers. Both models offer a crystal clear TFT display capable of 65,000 colours, MMS and up to 450 minutes of talk time and 250 hours of stand-by. The C257 and C261 also include speakerphone functionality enabling users to engage in conference calls with small groups. In addition, the C261 features a VGA camera to capture images while on the move.
Posted by Rob Stevens Categories: Cell Phones, Mods / Hacks, Portable Audio / Video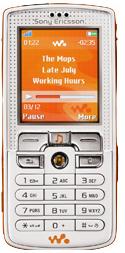 We just discovered a neat little hack for the Sony Ericsson W800i. I've found that having an FM radio built-in to your phone can be fun. Hell, other than trying to take out the Memory Stick, there's little about the Walkman that isn't fun. Still, I was having a bit of ROKR envy when I realized that the answer is there, plain as day. I proceeded to tune the radio in the phone to my iTrip (the FM transmitter for the iPod) station, and bingo - all 20GB of my iPod tracks were ready to be played on the W800i. I must have sat there slackjawed for a minute or two as I marvelled at the little surprise. Sure, it's a hack, and not the same as the real thing, but the phone does cut off the radio when a call comes in. It won't pause the song, obviously, but otherwise, the functionality is just about the same. The quality is also not as good as a native MP3 player, but it's more than tolerable - especially knowing that I am not limited to 100 songs.
It's pretty clear now that the ROKR is a still-born platform. Sadly, it's still going to sell, because people just don't realize that there are better, less crippled options available.
Posted by Rob Stevens Categories: Cell Phones, Product Reviews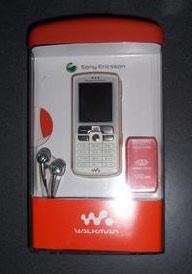 We got a new toy in the mail today, which will be reviewed in full soon enough here on Gear Live. First impressions are incredibly positive. The packaging is quite impressive, and there is what feels like a ton of stuff packed into the attractive "bubble". The headset cord comes in two pieces, with the microphone portion containing a standard 3.5mm headphone jack so that you can use any cans you want. The installed headphones are a variation on their popular in-ear headphones (of which I already own a pair), and the sound quality is excellent. Read on for more thoughts.
Click to continue reading Sony Ericsson Walkman W800i First Impressions
© Gear Live Inc. – User-posted content, unless source is quoted, is licensed under a Creative Commons Public Domain License. Gear Live graphics, logos, designs, page headers, button icons, videos, articles, blogs, forums, scripts and other service names are the trademarks of Gear Live Inc.