Posted by John Goulden Categories: Cell Phones, GPS, Handhelds, Wireless / WiFi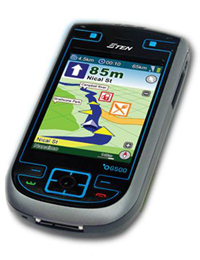 GPS-enabled devices are everywhere these days. They're in everything from dog collars, to wristwatches, and of course, cell phones. The latest GPS equipped phone to hit the market is E-TEN's G500 Pocket PC Phone. A quad-band GSM phone with GPRS, it has the increasingly popular SiRF Star III chipset with an internal antenna for GPS duties. The phone eschews the typical Intel XScale processor in favor of a Samsung unit running at 400MHz and has 128MB ROM and 64MB RAM for program executionstorage. Windows Mobile 5.0 is the operating system of choice, and the rest of the G500's features read like almost any other PDA or phone - 1440mAh Li-Ion battery, 1.3 megapixel camera, Class 2 Bluetooth 1.2, speakerphone, and miniSD slot. The only thing missing is a VGA screen, as the G500's is a 65K color, 240x320 TFT-LCD. No word yet on pricing or availability.

Read More

| E-TEN via phoneArena.com
Posted by Edwin Soto Categories: Cell Phones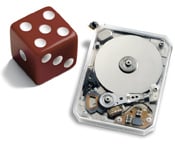 While recently releasing a 2GB and 4GB version of their Micro hard drive, Toshiba has announced that it is working on the 10GB model. The Perpendicular Magnetic Recording (PMR) technology allows the disk to write at 90 degrees. Measuring at an astonishing 5x24x32mm, and weighing only 8.5 grams, the 10GB model will be most likely be an industry first in areal density - an amazing 200 gigabits per square inch. This will play an interesting role in phone hardware on its release in 2007. This means we should be seeing lots of phones with capabilities to hold more annoying ringtones, MP3's, and loads of bad photos taken at the club.

Read More

| Slashphone
Posted by John Goulden Categories: Cell Phones, Internet, Software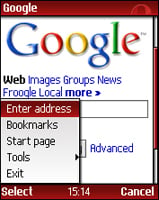 For those of you who can't bear to be separated from the Internet, Opera has released the official version of their browser designed for smartphones - Opera Mini. Mini has been in beta testing in Europe for some time, and in December was released to the rest of the world's software guinea pigs. Unlike Internet Explorer, which ships with most smartphones, or Opera's other browser for the mobile market, Opera Mobile, this new browser relies on Opera's backend servers. The servers convert the website requested into a format better suited for a phone's tiny screen, and compress the graphics and other data so the page loads more quickly. Testing by this author on a Cingular 2125 confirms that pages load much faster than IE and are easier to navigate as well. Opera Mini has a handful of phones it is "certified" to work on, but should work on any Java-equipped smartphone. Two versions are available - a Basic edition with a small memory footprint, and an Advanced version that consumes more memory but delivers page icons, font options, better-looking menus, and smoother scrolling.

Read More

| PCWorld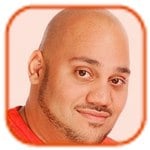 Posted by Andru Edwards Categories: Cell Phones, Handhelds, Product Reviews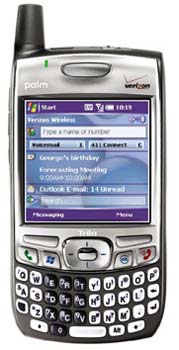 So, many of the results are in. If you are still on the fence about whether you should pick up the Treo 700w, look no further than a few of these trusted reviews.
It seems the overall consensus is that the 700w isn't a far enough evolutionary step above the Treo 650. Still, if you aren't an owner of a previous generation Treo, and are looking for a Windows Mobile 5.0 device, it may be for you. personally, we like the PPC-6700/XV6700 UTStarcom phone ourselves.
Posted by Edwin Soto Categories: Cell Phones
Finally, I can tell my mother that I don't need a special filtered ear patch to talk on my cell phone. According to the Institute of Cancer Research of London, there is no link to cancer and cell phones.
"Using a mobile phone does not increase the risk of developing the most common type of brain tumor, according to a study on Friday. After a four-year survey, scientists at the Institute of Cancer Research in London and three British universities found no link between regular, long-term use of cell phones and glioma. "Overall, we found no raised risk of glioma associated with regular mobile phone use and no association with time since first use, lifetime years of use, cumulative hours of use, or number of calls," said Professor Patricia McKinney, of the University of Leeds, in a report in the British Medical Journal. She added that the results were consistent with the findings of most studies done in the United States and Europe."
Unfortunately, there is still no cure in sight for obnoxious ring tones.

Read More

| Pocket PC Thoughts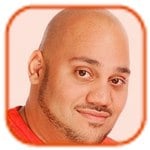 Posted by Andru Edwards Categories: Cell Phones, CES, CES 2006, Features, Portable Audio / Video
We spent some time with John Mulder of Sony Ericsson going over the new Walkman W810i. In this video feature, the Sony Ericsson representative goes in-depth on the phone, giving us the deets on just about all the features of the phone, as well as detailing the improvements and changes over the Walkman W800i. The new model features Bluetooth, IRDA, supports up to 2 GB Memory Stick, 2 megapixel camera, 1.9-inch TFT 262k color screen, and is the fifth Walkman phone. Oh, and it has EDGE and Quadband GSM 850/900/1800/1900 - but we will let John tell you about all that, so check out the video.

Posted by Chris Cardinal Categories: Announcements, Cell Phones, CES, CES 2006, Software
Another Showstopper hit, Netomat's hub software really piqued our interest. It's best to watch my interview (above, special thanks to Andru for starting on a frame that makes me look like a giant douche.) for the full scoop on this unique software that launched just last night, but here's the basics: After creating a free netomat account, you are sent their software client to your phone. The phone software works on Java using WAP or GPRS data services, so you don't pay per message. Once you accept the client, it's time to invite some friends to your hub. After your friends join up, quite a few features come out of the woodwork. For one, you're able to see if your friends are online, offline or on a call. Any time you take a picture with your camera phone, with one click, you can send it to everyone in your hub. Using something called WAP push, your friends running the netomat software will instantly receive a prompt asking if they want to see what you're pushing.
Netomat also features some really fun desktop software, including a small system tray-based widget that notifies you on your computer when a post to the hub has been made. Even better, you can quickly and simply drag and drop any RSS feed from your browser to the netomat software and create a hub around it that your friends can subscribe to. You'll receive every RSS clip that comes into the feed, straight to your phone, at your leisure. Additionally, their web site lets you send images from your PC to your hub and lets you see all the activity on the feed. Best of all, it's all free.
Also, be sure to look for our feed to be featured on netomat through an exciting co-branding with them.
Check out the full interview in the video above to get a better feel for how simple and fun the software is.

Read More

| Netomat Hub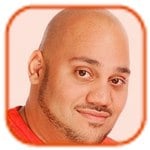 Posted by Andru Edwards Categories: Cell Phones, CES, CES 2006, Features, Portable Audio / Video
The other night we were able to pull a Motorola representative aside to give us the down low on the new ROKR E2 music phone. I guess they were worried that I might snuff the guy, take the ROKR, and run, because another Motorola person had to come along to ensure that no funny business went down. Nonetheless, we were able to get quite a few details about the follow up to the original disappointment. First, the phone runs Linux, which allows for an all new interface. The screen is a nice 320x240 262k color display, and the only limitation to the number of tracks that can be played is the amount of space you have. The phone doesn't run iTunes, so you are free to fill it with all the content you want. Once done listening to those, you can use the built-in FM tuner (with 30 presets) to keep on listening. You can even browse the web using Opera. This is a slick phone. Check the video above for more details about the phone. If you want to download it, look for our new video show that we will be launching after CES.

Read More

| ROKR E2 Product Page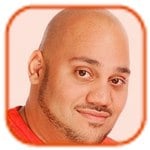 Posted by Andru Edwards Categories: Cell Phones, CES, CES 2006, Features, Handhelds, Wireless / WiFi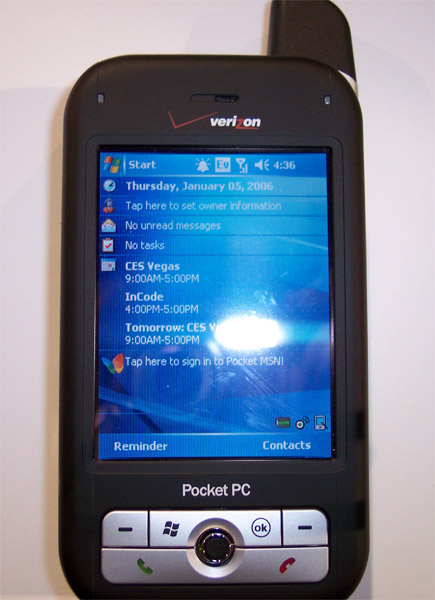 We just got our hands on the new Verizon XV6700 UTStarcom Windows Mobile device. This is the other WM 5.0 device available on Verizon's network, and we are actually quite a bit more impressed with this one than with the Treo 700w, which launched yesterday. This one sports EV-DO, WiFi, Bluetooth, a 2.8-inch 65k color 240x320 display, 1.3 megapixel camera/MPEG-4 camcorder, MiniSD card support, and 64MB internal RAM. It also has a sliding QWERTY keyboard, which when opened, changes the display from portrait to landscape on the fly. The phone is available now to Verizon Wireless Business customers, and will be available to general consumers on January 19th at a price of $299 USD after $100 rebate and a two-year agreement. We have a few more images of the XV6700 after the jump.
Click to continue reading Live At CES 2006: Hands On With Verizon UTStarcom XV6700 Windows Mobile 5 Device

Posted by Chris Cardinal Categories: Cell Phones, CES, CES 2006, Peripherals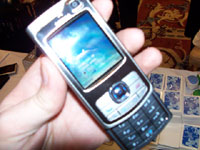 After quite the two hour, four mile (seriously) trek from the airport involving a chiseling shuttle driver, a misguided monorail stop, a late attempt into the Gates Keynote and finally getting our badgeholders at the only place still open at 8 pm, we arrived at Digital Experience. DE is a press-only event that took place in the Bellagio's Grand Ballroom. Some 100+ companies were there showing off their latest and greatest, and here's what we found out:
TiVo claims that we'll finally have a standalone HD TiVo by "mid 2006." We won't be holding our breaths for this one. Logitech released a new set of Bluetooth headphones that allow you to playback music from your (compatible) cell phone, with an integrated microphone that lets you answer calls mid-jam, right from the unit itself. It also featured some integrated play controls, letting your track forward and backward at will. (Link goes to a unit that looks almost identical.) Logitech also released what appears to be one of the first cordless desktop keyboard and mouse kits built specifically for the Mac. It includes a two-button mouse and a ten-day warning LED when the battery is low.
Nokia showed off the new N80, their first 3 megapixel camera and an absolute beauty. I got some hands on time with it, and I'll be publishing details about it shortly. For now, it's a slide form-factor, has a dedicated shutter button, and switches to landscape mode when you go to take a photo. The temptation to steal it was strong, until the Nokia rep informed me it's a pre-production model that has quite a few bugs still.
We'll be posting a lot more throughout the day, including some video interviews and more pics. For now, enjoy the picture of the chocolate fountains at Digital Experience. Stocked with fresh strawberries, marshmallows and pound cake, it's important you know the sacrifices we make for you.
© Gear Live Inc. – User-posted content, unless source is quoted, is licensed under a Creative Commons Public Domain License. Gear Live graphics, logos, designs, page headers, button icons, videos, articles, blogs, forums, scripts and other service names are the trademarks of Gear Live Inc.