Posted by Frank Bisono Categories: Accessories, Cell Phones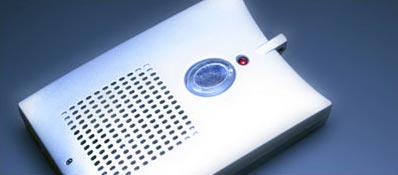 For you Bluetooth fans out there, the MVOX MV900 provides hands-free speakerphone communications in your home or in your car. This slick looking box is certified for use by Palm with your Treo 650 or 700w series phone, as well as with your home computer for use with services like Skype or any other VoIP solution. The MV900 provides DSP voice processing technologies together with speaker independent voice dialing. The best part, all of this with no driver required for Windows 98SE, ME, 2000, XP, MAC OS9, and OS X.


Full details and specs after the jump.


Read More

| MVOX
Click to continue reading MVOX MV900 Bluetooth Speakerphone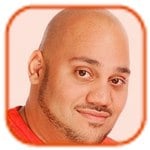 Posted by Andru Edwards Categories: Cell Phones, Handhelds, Home Entertainment, Internet, Video Games, Videocasts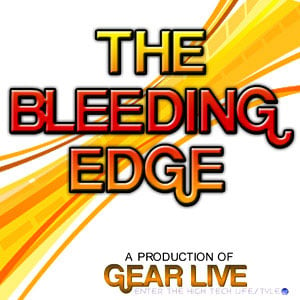 So here it is - the first episode of Gear Live's new video show, The Bleeding Edge. This episode is packed with a ton of interviews that we shot at CES, including:
Major Nelson Interview: We had the opportunity to catch up with our friend Larry Hryb - Major Nelson to the layperson - to ask him about what his CES experience was like. Major had been pretty much tied to the Xbox area in the Microsoft booth, but he took a few minutes to talk to us about Fight Night 3, Dead Rising, and Street Fighter II on Xbox Live Arcade.
DualCor cPC: We have a look at the amazing DualCor cPC. This may turn out to be an OQO killer, as it is a handheld Windows XP computer that also runs Windows Mobile 5.0 on a separate processor, allowing the user to switch between the two OSes with the touch of an icon.
Netomat Hub Service: Netomat's Hub is an online space where you can create "hubs" to get and share picture and text messages, as well as content such as news feeds and blogs with a friend or your own private group of friends. You and your friends can view and update your hubs using a PC or a mobile phone.
TiVo Series 3 First Look:We got some quality hands-on time with the forthcoming TiVo Series 3, TiVo's first HD-capable DVR. The Series 3 unit has some cool new features, including a single-color, two-line OLED LCD display on the front of the unit that shows you what's being recorded on each tuner. We interviewed Bob Pony of TiVo (TiVoPony on the TiVo Community forums) about what we can expect in the Series 3, so be sure to check out the video interview above. The quick and dirty is that it features built-in ethernet, an external SATA port for expanding your TiVo's capacity, and that it will ship with a 250 GB hard drive.
Here's how to get the show:
|iTunes| - Subscribe to our iTunes video feed
|RSS| - Subscribe to our video RSS feed
|Download| - iPod-formatted H.264
|Download| - XviD
|Download| - MPEG-4
Or you can view the video in the embedded player after the jump.
Feel free to let us know what you think in the comments.
Here's how to get the show:
|
Download
| - iPod-formatted H.264
|
Download
| - MPEG-4
Posted by John Goulden Categories: Cell Phones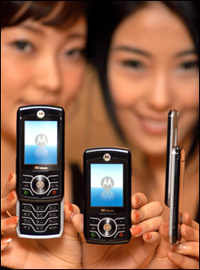 With a few slider clones out on the market, Motorola has finally stepped up to the plate and delivered their very own slider phone - the RAZR Z. Developed by Moto's Korean division, the phone will launch there first by the end of the month, with the rest of the world to follow at a later date. Details are sparse, but the phone will have a 2.2" display, a 1.3MP camera, be capable of playing MP3s, and is anorexic supermodel skinny at just over half an inch thick (.58"). Approximately $516 to $616 will need to be ponied up to get your hands on one, so start saving.

Read More

| The Korea Times via phoneArena
Posted by John Goulden Categories: Cell Phones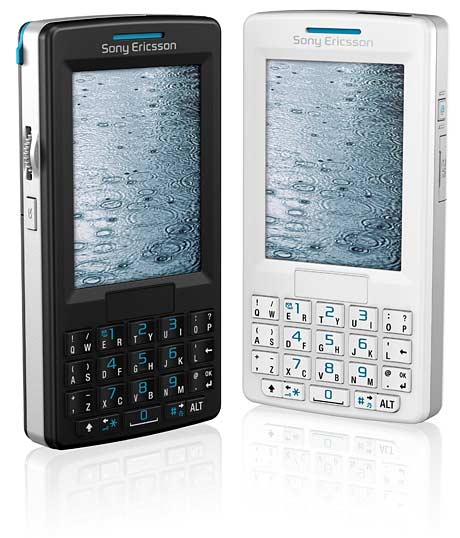 Sony has released the P990's sibling from it's cage today as well…the M600. It uses that other smartphone OS - Symbian 9.1, has dual mode UMTS, tri-band GPRS (900/1800/1900MHz), dual-use keypad (read as pain-in-the-neck-to-use), and push e-mail technology. A nicely sized 2.6" QVGA screen, Bluetooth, Infrared, and USB 2.0 (Full speed 12Mbps instead of High Speed 480Mbps) add additional appeal. The QVGA screen is also a touch screen (with handwriting recogntion) and is a welcome feature that is missing from many Microsoft Smartphone 5.0 based phones. Lest I forget, audio playback is also a specialty of the M600 with MP3, AAC, AAC+, E-AAC+, and m4a capability and can deliver the stereo sound via Bluetooth if so desired. If the P990 is a little much, then the M600 just might fit the bill and will be available in Q2 2006 as the M600c (Mainland China) and the M600i (pretty much everywhere else).

Read More

| Sony Ericsson

Posted by Frank Bisono Categories: Cell Phones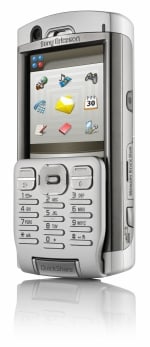 Wow…we are still speechless. MobileWhack got the scoop on the specs for the new Sony Ericsson P990, and I am still wiping the drool off of my desk. This literally made me want to smash my Treo 650 on the floor and repeatedly stomp up and down on it. Short of Apple coming out with a phone of this caliber, I may just have to rethink my cell phone selection. Why doesn't Apple just buy Sony and get it over with? Check out the awesome specs (after the jump):
Click to continue reading Sony Ericsson P990: The Ultimate Mobile Phone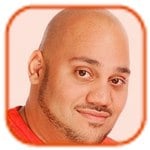 Posted by Andru Edwards Categories: Cell Phones, Internet
For all if you looking to use your Verizon Wireless cell phone as an EV-DO modem, it looks like the company has heard your voice and given in. If you are the owner of an LG VX9800, LG VX8100, Motorola RAZR V3c, or Motorola E815, you can now tether your phone to your laptop via USB and surf away if you are willing to pay $59.99 per month for access to Verizon's BroadbandAccess service. Notice - we specified USB as the connection method. Verizon is still saying no to tethering via Bluetooth. Not too big a deal, as USB is the faster connection method when compared against Bluetooth 1.2, anyway.

Read More

| PC Magazine
Posted by Edwin Soto Categories: Cell Phones, Podcasts, Portable Audio / Video, Wireless / WiFi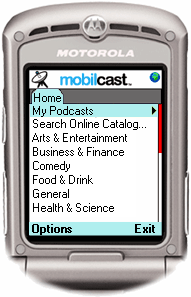 Do you love podcasts? Most of you reading this have probably subscribed to at least one podcast in your lifetime - hopefully ours is one of them. With the latest cell phone innovations in music playback, it was only a matter of time that we would be able to access content like this over our mobile devices. Roger Wireless and Melodeo to the rescue. They have constructed a podcast catalog that are available to Roger Wireless customers in Canada. Eliminating the need for PC hardware at all, you can take your cell phone and download directly to you handset. There had to be someone to pioneer it. So far, the feedback has not been good about the $5 a month service. However, we must applaud the idea.

Read More

| Melodeo's Mobilecast Network

Posted by Frank Bisono Categories: Apple, Cell Phones, Portable Audio / Video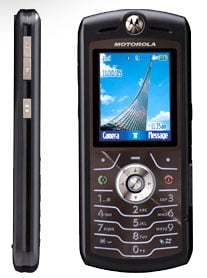 Motorola today announced the new Moto SLVR L7 iTunes Phone. The 2nd generation iTunes phone is sleeker and slimmer with an all new ad campaign from Cingular to boot. The new Bluetooth, quad band (GSM 850/900/1800/1900 MHz) phone features international support and is currently only available from Cingular. Motorola is claiming the phone measures 4.5 inches tall by 1.9 inches wide by .45 inches thick and weighs just 3.5 ounces. It features talk time of "up to 6 hours" and standby time of "up to 17 days." Pretty nifty if I do say so myself.
Other features and extras include iTunes software (same 100 song capacity - ugh), integrated hands-free speakerphone, illuminated etched keypad, VGA camera with 4x digital zoom, 262,000 "vivid color" TFT display, built-in stereo speakers, and video capture and playback. Nice. Very nice. Moto is also throwing in some additional ring tones and the typical Java software with AIM/Yahoo/ICQ messaging. SMS/MMS capabilities are included as always.
Expect to pay about $199 and commit to a 2 year contract for the pleasure of owning this sexy beast.

Read More

| Cingular Sleek
Posted by John Goulden Categories: Cell Phones, Misc. Tech, Wireless / WiFi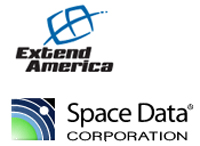 If you live in the middle of nowhere (North Dakota in this case), and have little to no signal for your cellular service, then Extend America and Space Data Corporation may have the answer to your needs - balloons. Of course we're not talking the type of balloons that get tied up into colorful little animals at birthday parties, but large, 6 foot diameter balloons that will reach up to 20 miles into the atmosphere as they carry their radio transponders. As the balloons go up, and the atmospheric pressure goes down, the hydrogen-filled balloons will expand to around 30 feet in diameter. As many as nine balloons will be aloft at once with some on their way up as others are descending. Once the balloon leaves the state the radio package will jettison, and via it's built-in parachute, will float gently to the ground where a radio signal will alert searchers to it's location. Extend America CEO Ed Schafer admits the idea sounds crazy (why yes it does) but says "...it works in the lab". Gee, that's encouraging.

Read More

| Yahoo News via Phone Scoop
Posted by John Goulden Categories: Cell Phones, GPS, Handhelds, Wireless / WiFi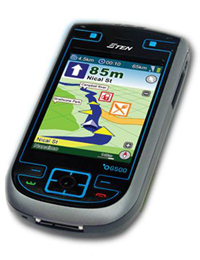 GPS-enabled devices are everywhere these days. They're in everything from dog collars, to wristwatches, and of course, cell phones. The latest GPS equipped phone to hit the market is E-TEN's G500 Pocket PC Phone. A quad-band GSM phone with GPRS, it has the increasingly popular SiRF Star III chipset with an internal antenna for GPS duties. The phone eschews the typical Intel XScale processor in favor of a Samsung unit running at 400MHz and has 128MB ROM and 64MB RAM for program executionstorage. Windows Mobile 5.0 is the operating system of choice, and the rest of the G500's features read like almost any other PDA or phone - 1440mAh Li-Ion battery, 1.3 megapixel camera, Class 2 Bluetooth 1.2, speakerphone, and miniSD slot. The only thing missing is a VGA screen, as the G500's is a 65K color, 240x320 TFT-LCD. No word yet on pricing or availability.

Read More

| E-TEN via phoneArena.com
© Gear Live Inc. – User-posted content, unless source is quoted, is licensed under a Creative Commons Public Domain License. Gear Live graphics, logos, designs, page headers, button icons, videos, articles, blogs, forums, scripts and other service names are the trademarks of Gear Live Inc.