Posted by Jared Hislop Categories: Cell Phones, Handhelds, Portable Audio / Video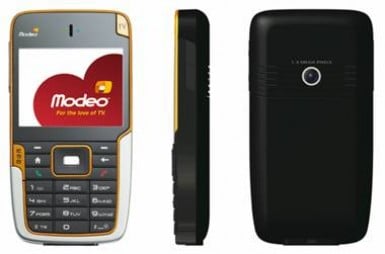 You may have heard about Modeo, the US company pushing for the DVB-H TV standard. DVB-H is one of many new standards to transfer TV signals to wireless portable devices. The new smartphone boasts Windows Mobile 5, and will be capable of receiving live TV in the new format. With an Nvidia GoForce 5500 graphics chip and an on-board electronic program guide, this handset is packing plenty of TV watching power. This handset also boasts a 200MHz Texas Instruments OMAP 850 processor, 128 MB of Flash ROM, 64MB of SDRAM, a 1.3 megapixel camera, Bluetooth 1.2, and a Micro SD expansion slot. Whether or not Modeo will allow shows to be recorded to memory is still unknown. This new handset seems to be troubled with the power issues that most smartphone devices have. Even with an 1150mAh battery, only 3 hours TV viewing time, 4 hours talk time, or 6 days of standby mode are achieved. Modeo is currently working on putting the necessary hardware in place to be able to broadcast shows to the handset. They plan on putting up towers in several major cities in 2006, and by 2007 they hope to be rolling out the mobile TV goodness everywhere. It will be interesting to see if Modeo plans to make money off of the handset, or off of a possible content subscription service. Pricing is not yet set, but we will keep you posted on this extraordinary handset.

Read More

| Reg Hardware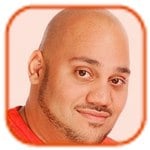 Posted by Andru Edwards Categories: Announcements, Cell Phones, Corporate News, Features, Software, Video Games, Videocasts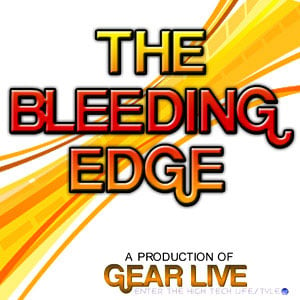 In this episode we give away an Xbox 360, talk with TextPayMe, go over the Windows Vista delay, and more:
THE WIRE
Dell Buys Alienware
Windows Vista Delayed
WEB GEMS
TextPayMe Interview
GIVEAWAY
We give away an Xbox 360!
BREAKIN' STUFF
We destroy an LG C1300
Here's how to get the show:
Subscribe: iTunes iPod / H.264 | iTunes MPEG-4 | RSS iPod Feed | RSS MPEG-4 Feed
|Download| - iPod-formatted H.264 (Mirror)
|Download| - DivX
|Download| - MPEG-4 (Mirror)
|Download| - PSP
Length: 33:34

IMPORTANT: We are surveying the viewers of our show to see what it is that people like, and more importantly, what they don't like. It is anonymous, and just takes a couple of minutes. If you have the time, we would appreciate it! As always, feel free to let us know what you think in the comments.
Here's how to get the show:
|
Download
| - iPod-formatted H.264
|
Download
| - MPEG-4
Posted by Jared Hislop Categories: Broadband, Cell Phones, Rumors, Wireless / WiFi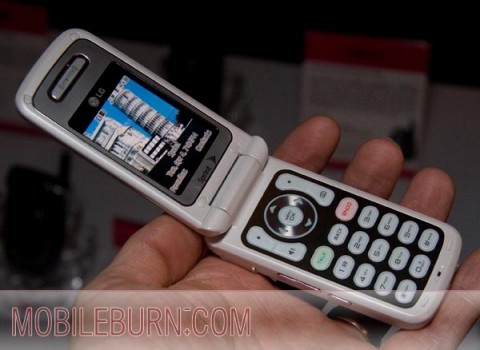 LG's new phone, the LG550, has a lot to get excited about. The new handset is an EV-DO capable 3G ready device. Some of the other features include music, video on demand, Bluetooth stereo support, a 1.3 megapixel camera, and a FM transmitter. The FM transmitter allows the handset to broadcast tunes to a nearby FM radio. A microSD/TransFlash slot is available for additional storage room. The screen is a 262,000 color, 176x220 TFT display. The phone also features an external 96x96 65,000 color TFT. Another interesting feature of this phone is that there are external music controls. While there are no official carrier plans, there have been rumors that Sprint will pick it up.

Read More

| MobileBurn
Posted by Jared Hislop Categories: Cell Phones, Movies, Rumors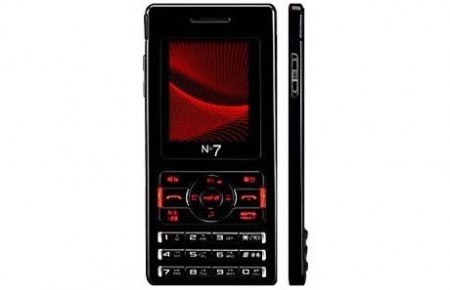 If you have seen the new movie 'V For Vendetta,' you would have certainly noticed the futuristic phones that the characters were carrying. KTF Technologies will be marketing the phone in Korea next week. The company claims the phone is compatible with Verizon and Sprint networks, and a spokesperson for the company told a reporter that it's not a big deal to convert the phones to work in the US (though we are sure we won't be seeing it here.) At the moment, the EV-K100 is the world's thinnest wireless phone, measuring in at 7.9 millimeters, and 2.1 ounces. The phone features an internal antenna, built-in 1.3-megapixel camera, MP3 player, 165 megabytes of storage, and a 1.8-inch screen.

Read More

| PDA Street
Posted by Jared Hislop Categories: Cell Phones, Internet, Microsoft, Software
As an owner of a Smartphone, I was personally outraged that iAnywhere Solutions did not offer a client for my platform. It seems that the wait for Avantgo goodness is over; iAnywhere Solutions announced today that there is a beta client available for Windows Smartphone. The beta supports Windows Mobile 2003, 2003 Second Edition and Windows Mobile 5.0 for Smartphone handsets. Unfortunately, the feature set is reduced due to the lack of a touch screen and the maximum display resolution on Windows Mobile devices. There are over one thousand content providers available though, which should make up for some of the features that are not available. You can grab the beta at the link below.
Read More

| AvantGo
Posted by Jared Hislop Categories: Apple, Cell Phones, Portable Audio / Video, Rumors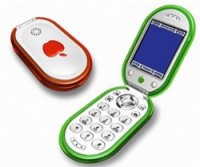 Recently there have been rumors that Apple is planning to release an iPod with phone features, some say within the next few months. Insiders at cell phone maker BenQ say that Apple executives have begun talking to various Taiwanese manufacturers about supplying parts for a new product. Apple has not commented on the possibility of an iPod with phone features. Some market analysts believe that if Apple does go through with its plans for an iPod with phone features, that it will have the biggest impact on Motorola, the leading cell phone maker in the United States.

Read More

| SmartHouse
Posted by John Goulden Categories: Cell Phones, Corporate News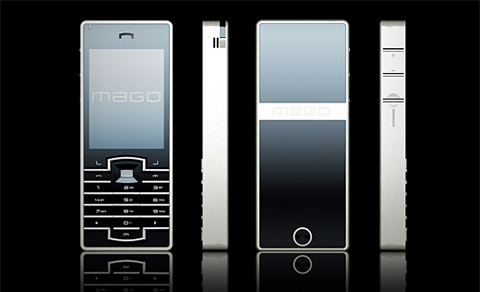 A new Windows Mobile 5 Smartphone, that may or may not ever see the light of day, is the Mago Premium Smartphone. Developed by Tancher for Mago Mobile, the phone is made from titanium, stainless steel and magnesium, and sports an Intel xScale 624MHz CPU. A stylized candybar format hides a host of fairly common features (by comparison to other smartphones) with the exception of a fairly large battery (1950mAh Li-Ion), a touchscreen, and 128MB RAM/ROM. The touchscreen is of note because Microsoft does not officially support a touchscreen for a WM5 Smartphone . . . yet.
• Windows Mobile 2005 OS
• Quad-band 850/900/1800/1900MHz
• Class 2 Bluetooth ver.1.2
• Wi-Fi (802.11b)
• 240x320 2.8'' LTPS Transflective TFT LCD (262k colors)
• Touch screen
• Intel xScale PXA27X 624MHz CPU
• 128MB Mobile SDRAM
• 128MB Intel StrataFlash 32bit
• 1950mAh Li-Ion Battery
• 2.5mm Stereo Audio Jack
• USB 2.0 (Full Speed) Interface
• SD/MMC/mini-SD support
• Overall Size - 134x55x15mm
• Advanced materials, hi-tech aerospace technologies and special scratch resistant coatings for housing and mechanical parts (Grade 5 Titanium, Stainless Steel, Magnesium)
Note that the picture shown is of the prototype model, and some sites are reporting that it may never be released for public consumption. Another site, in Russian of course, claims the phone will be released mid-2006 for around €3000 (~ $3,600 USD). With a price like that, they may as well just keep it.

Read More

| Tancher via phoneArena.com
Posted by John Goulden Categories: Cell Phones, Corporate News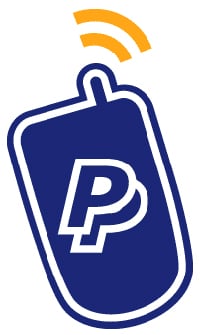 We've previously blogged about TextPayMe, a service that allows you to send money via SMS from your mobile phone. Apparently PayPal wants in on the action and is introducing their own mobile payment service entitled PayPal Mobile. PayPal Mobile works very much like that of TextPayMe, but also adds an additional service called Text to Buy. If you see an item you wish to purchase that carries the Text to Buy logo, you simply text the included number and someone from PayPal will call you back to confirm your order.
Love 'em or hate 'em, PayPal has some deep pockets considering they're owned by eBay, and they'll certainly give TextPayMe some competition. Sadly, no Xbox 360 or signup incentives are forthcoming from PayPal, which isn't much of a surprise.

Read More

| PayPal via ExtremeTech

Posted by Kristin Wenzel Categories: Cell Phones, Misc. Tech

On March 8th, a 12 year old girl was walking home from school on a rural road near Yelm, WA when she was blindfolded, bound and dragged into the woods. The kidnapper might have gotten away with it, too, if it wasn't for his cell phone. When it rang, the girl recognized her assailant's unique ringtone and identified him, causing him to run off. She freed herself and went to authorities — the would-be kidnapper is being held on $250,000 bail with a trial scheduled in May. That'll make you think twice about picking out that ultra-unique ringtone if you are considering a life of crime…

Read More

| KOMO News
Posted by John Goulden Categories: Cell Phones, Corporate News, Google, GPS, Portable Audio / Video, Transportation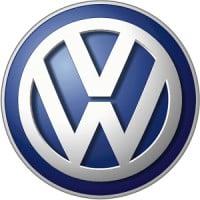 Convergence. It's been one of the holy grails of the electronics industry for quite some time. The idea is simple enough - empower one device to act as a central point of reference for multiple devices and/or incorporate those multiple devices into one mega unit that does it all. Depending on what portion of the industry you look at, the ideal concept of convergence might be a single point of control or reference, for multiple devices. By approaching convergence as a many-to-one scenario, it allows individuals to choose their own devices according to preference or need. Instead of being forced into using an all-in-one device that may not have all the features desired, a control device would simply make use of what devices the user has brought with him or her.
As a case in point, Volkswagen has been working on an automobile computer that takes devices such as the iPod and Treo, and provides a single point of control for them. The concept, named Gypsy, is a separate project from the in-car media center project that Microsoft and Volkswagen introduced at CeBIT. Volkswagen's Electronics Research Lab (ERL) is working with Google to utilize Google Earth as the mapping system of choice, and sees the system as being extensible through the use of widgets. C|Net has an interesting, if lightweight, video of the Gypsy product in action. It only scratches the surface of what is possible, but it brings to mind what will one day be possible. The roadblocks to successfully implement such a wide-reaching device are abundant, but given a common set of communication standards, and a lot of luck, we can hope for the best.

Read More

| C|Net
© Gear Live Inc. – User-posted content, unless source is quoted, is licensed under a Creative Commons Public Domain License. Gear Live graphics, logos, designs, page headers, button icons, videos, articles, blogs, forums, scripts and other service names are the trademarks of Gear Live Inc.