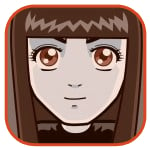 Posted by Sheila Franklin Categories: Cell Phones, Internet, Misc. Tech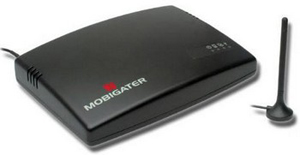 Hip-IP's Mobigater Plus can send Skype calls to your cell phone with no SkypeOut credits needed. When you place a SIM card inside, it connects to your phone with a USB cable to both your PC and Skype. If you have a family plan, the service is free. Get the Pro version and you can direct calls to multiple phones in an office setting, even if the parties are overseas. The Mobigater Plus is available for £119.99, (~$ 163.00,) while the deluxe model will set you back £185.99 (~$373.00.)
Read More

| Hip-IP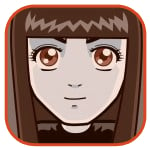 Posted by Sheila Franklin Categories: Cell Phones, Rumors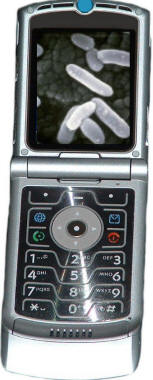 Pakistani mobile service providers have been receiving a massive amount of complaints from subscribers that were told that they could die of a deadly virus being transmitted through their cell phones. The prank call was so effective that some of Karachi's mosques made announcements that 20 people had already been killed and that others should "be aware of God's wrath."
All of the mobile operators jointly issued this statement, "These rumors are completely baseless. They do not make any sense in technological terms."
We would like to think that most humans wouldn't fall for such a prank, but will not be surprised if in the future there will be other antics that follow suit.
Read More

| Reuters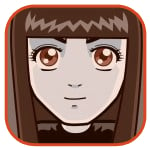 Posted by Sheila Franklin Categories: Cell Phones, Editorial, Internet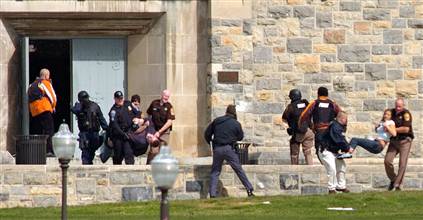 While Gear Live's condolences go out to the faculty, students, and staff at yesterday's disaster at Virginia Tech, we cannot help but wonder how bizarre it was that many were not even aware of what was going on until they turned on their computers to check out online news after hearing gunshots from the second floor. Others became aware when they received an e-mail from the administration. The first sounds and sights of the incident were captured on a student's cell phone.
Pupils at the University are currently posting details of the event and tributes to fallen friends on sites such as Friendster and MySpace. There is already a site erected which is dedicated to the incident. This surely shows just how quickly this generation can utilize technology and respond when a catastrophe occurs.

Posted by Lolita Beckwith Categories: Accessories, Cell Phones, Wireless / WiFi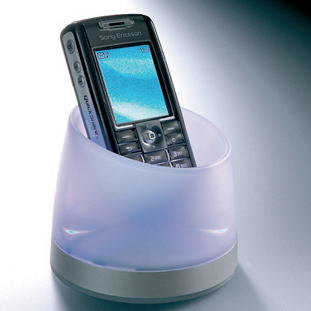 The zen of a quiet surrounding, say your work environment, is easily ruined when someone's cell phone rings - especially if they have an annoying song-of-the-moment ringtone. If it's you with the offending phone, avoid the scorn of the disrupted with the SIGNAL Cellphone Holder. Just silence your phone and put it in the holder, which will blink when you receive a call. It works by picking up on cellular phone waves…very smart in our book. Yes, we realize you could just put your phone on vibrate, but that's not always a convenient option, and besides, we think this gadget will look uber-cool on anyone's desk. The SIGNAL costs $30 USD.
Read More

| Pure Modern via OhGizmo!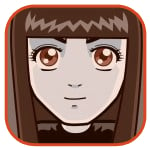 Posted by Sheila Franklin Categories: Cell Phones, Corporate News, Handhelds, Video Games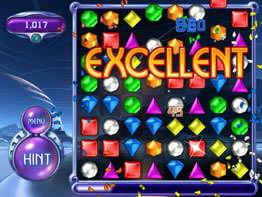 If you are totally addicted to the Bejeweled original or its second edition, EA Mobile and PopCap Games are planning to introduce updated versions of the game later this year. They will have enhanced graphics and audio effects, and will allow for multi-player access in North America. According to their data, the puzzle game has been a top-10 seller since EA purchased the title in 2001. Originally developed for Internet play, the title has been expanded to include cell phones, PDAs, PMPs, in-flight systems, and video game consoles. Just don't let us catch you playing Bejeweled when you are stuck in rush hour or we might want to challenge you to a showdown.
Read More

| PopCap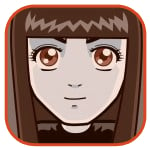 Posted by Sheila Franklin Categories: Cell Phones, Corporate News, Internet, Misc. Tech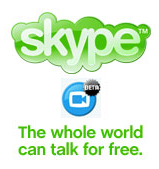 Skype has just come out with a 2.6 beta for Mac OS X for "experienced users only." The service features automatic updates, DTMF tones for auto-answering services, and an improved audio quality. You can also call any Prime premium service provider and pay with Skype Credit.
SkypeIn is another new aid you can use if your buds who do not have the service want to call you on a regular number. Still available at the bargain price of $00.00, you can download Skype for your Mac, PC, or Linux system.
Read More

| Skype OS X via Zatz Not Funny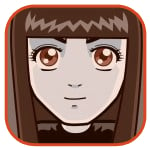 Posted by Sheila Franklin Categories: Cell Phones, Handhelds, Misc. Tech, PC / Laptop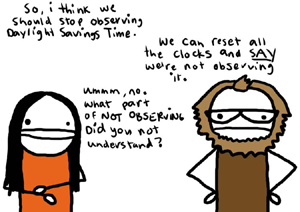 Since we last reported how to prepare for Daylight Savings Time, Gary Beach, publisher of CIO Magazine, said there were very few problems. But we are not quite out of the DST woods yet. There may still be a mini-Y2K this Sunday night, when those who didn't upgrade may find themselves off-kilter. If you have an older computer or other electronic device, keep a close watch, for it may still change by an hour. If you are starting to get a bit panicky, contact the manufacturer of your device, and don't say we didn't warn you.
Read More

| USA Today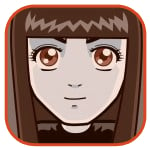 Posted by Sheila Franklin Categories: Cameras, Cell Phones, Corporate News, GPS, Internet, Portable Audio / Video, Wireless / WiFi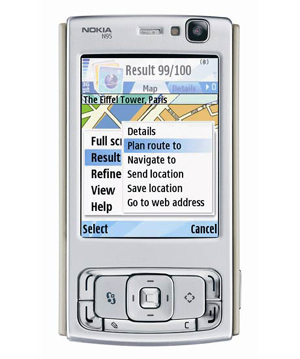 Nokia has announced that it is now shipping its N95 to European, Asian, and Middle Eastern markets. The phone also has the ability to watch and record videos, play music from 2 GB of storage, take photos with its 5 megapixel camera, check e-mail, and browse the Net. With a 2-way slide design, it also has GPS capability, and WLAN, EDGE, and WCDMA network support. Available in black or silver, Nokia says that it will begin shipping in other markets in the next few weeks. Check with Nokia for price and availability to our side of the planet.
Read More

| Nokia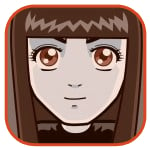 Posted by Sheila Franklin Categories: Cell Phones, GPS, Misc. Tech, Science, Wireless / WiFi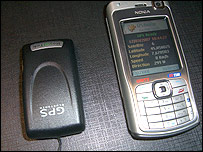 Italian company Il Village has come up with a concept that is designed to give more mobility to the blind. The Easy Walk is a combination of a mobile phone with 2 keys that runs on Symbian operating system, a small Bluetooth GPS receiver with text-to-speech talk, and 2 dedicated keys.
The first key tells the user his/her exact location and the other is sent to a 24/7 call center that gives navigational instructions. Currently under testing, Easy Walk's launch is expected this fall. We're thinking that the innovative gadget might have other applications, such as assisting lost children or climbers who venture up on Mt. Hood.
Read More

| BBC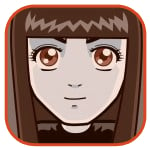 Posted by Sheila Franklin Categories: Cell Phones, Corporate News, Wireless / WiFi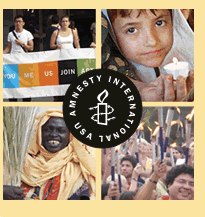 You can help the less fortunate just by using your cell phone. Motorola already contributes $17.00 to the anti-AIDS effort for every RED RAZR cell phone sold. They also give 5% of their subscribers' monthly bills to the effort. Buy a Bluetooth headset and they will donate an additional $5.00.
Amnesty International Wireless now allows their customers to chip in 10% of their monthly bill to that organization free of charge. They will even buy out your current contract (up to $175.00) and toss in a free phone to make it happen. AI's plans start at $29.99. We're hoping that other phone companies will take a hint and do the same.
Read More

| Amnesty Wireless

© Gear Live Inc. – User-posted content, unless source is quoted, is licensed under a Creative Commons Public Domain License. Gear Live graphics, logos, designs, page headers, button icons, videos, articles, blogs, forums, scripts and other service names are the trademarks of Gear Live Inc.