Find Our Latest Video Reviews on YouTube!
If you want to stay on top of all of our video reviews of the latest tech, be sure to check out and subscribe to the Gear Live YouTube channel, hosted by Andru Edwards! It's free!
Posted by Edwin Soto Categories: Cell Phones, Mods / Hacks,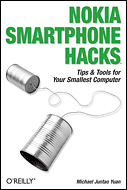 If you have $25 and a Nokia Smartphone, this book by O'Reilly may strike your fancy. Nokia Smartphone Hacks is a collection of interesting tips and tricks that you may not know you can do with your phone. There are also some sample hacks available on the site as well in PDF format:
Pick the Right Class of Nokia Phone
Use Calling Cards with Your Mobile Phone
Record a Phone Call
Send Email the Easy Way

Read More

| O'Reilly via Slashphone
Posted by Alex Grahmann Categories: Cell Phones,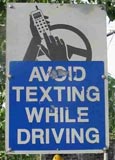 In what will probably come as a horrific turn of events for 17-year-old Welsh girls, police in South Wales have implemented a monumental raise in the fine associated with text messaging while operating a motor vehicle. The new ticket will cost £1000 ($1815 USD) rather than £30 ($55 USD). Additionally, six demerit points will be added to the offending driver's record, which will take a noticeable toll on insurance rates. With gas running over $5 a gallon in the UK, driving the high-tech lifestyle may just have gotten too expensive in South Wales.
Read More

| TheNewspaper.com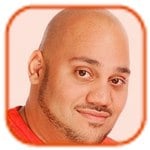 Posted by Andru Edwards Categories: Cell Phones, Software,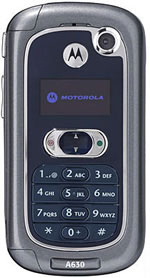 When was the last time that you have been involved in a phone conversation where you wondered if the person you were speaking with was truly paying attention? If you have spoken to me on the phone anytime recently, then I know you have felt that feeling. The "Jerk-O-Meter" is exactly the device that people like me want to keep on the down low. Researchers at the Massachusetts Institute of Technology are at work developing software for cell phones that would analyze speech patterns along with voice tones to rate how engaged people are in a conversation. Time to brush up on your listening skills.
(Thanks Veronica!)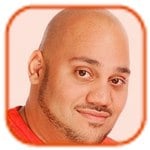 Posted by Andru Edwards Categories: Cell Phones,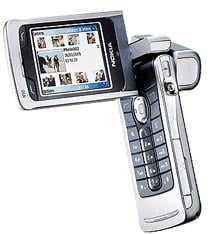 Oh, happy day. The uber-expensive Nokia N90 cell phone is finally shipping after a few delays due to Nokia wanting to get this one "just right". This one is a high quality clamshell smartphone featuring Carl Zeiss optics along with a very noticeable swivel display which gives it an almost camcorder-like feel. The phone supports 3G and Bluetooth 2.0 as well. Also not to be missed is its 262,000 color high resolution screen, as well as exterior 65,000 128x128 display. No carrier has picked this one up yet, so if you want it, expect to pay around $700. Yowza.
Read More

|InfoSync
Posted by Alex Grahmann Categories: Cell Phones,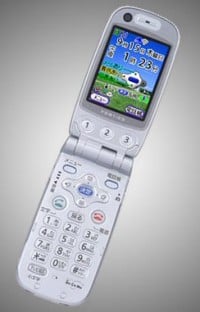 This should come as great news for everyone with an auctioneer in the family: Japanese cell phone maker NTT DoCoMo is preparing to release a new cell phone that allows the user to slow down the speech of incoming callers to nearly half their original speed. The system will activate with the touch of button and will digitally stretch the incoming audio. There is also an automated limit to the slow-down that kicks the audio back to normal to avoid conversational overlapping.
Here's hoping that the slowed audio sounds better than a similar feature on iPods that allows the slowing of audiobooks. In a recent experiment with my iPod, the audio stretcher, despite not having to deal with real-time speech, made my Harry Potter reader sound like he was getting smacked by a digital hammer in order to get him to slow down.
Read More

| T3
Posted by Alex Grahmann Categories: Cell Phones, Corporate News, Handhelds,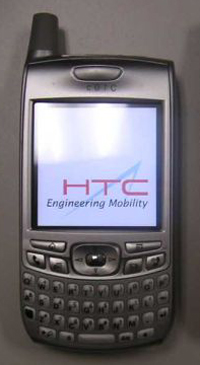 While official details on the next iteration of Palm Treos have been scant, the Chinese business newspaper Commercial Times is reporting today that a manufacturing deal has been reached with High Tech Computer to produce the new smartphones. The Taiwanese HTC will begin shipping the product in the first quarter of next year. The biggest draw for the rumor mill on the Treo 670 is its use of the Windows Mobile operating system, a first for any Palm device. Sales for the Treo 600 and Treo 650, both Palm OS-based smartphones, have been exceptional, setting the obvious standard for smartphone quality and commercial success. However, the growing strength and popularity of Windows Mobile may improve Treo's market share even more.

Read More

| DigiTimes
Posted by Alex Grahmann Categories: Cell Phones,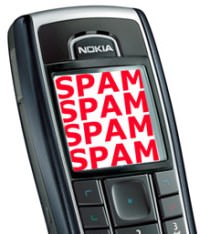 According to a recent survey by the University of St. Gallen in Switzerland and the International Telecommunication Union, over 80% of European cell phone users have received at least one SMS spam in the past year. In comparison, only around 10% of Americans have reported receiving SMS spam. Despite the fact that cell phone spamming continues to haunt South Korea and grow throughout Europe, and cell phone operating systems remain largely unequipped to deal with the spamming menace, American cell phone companies are denying that the problem will grow in North America any time soon, due mostly to the differences in how tightly American companies control their wireless networks. Still, for any would-be programmers looking for a million-dollar idea, anti-spam cell phone software may just be the untapped market of your dreams.
Read More

| Yahoo News!
Posted by Devin Categories: Cell Phones, Internet, Software,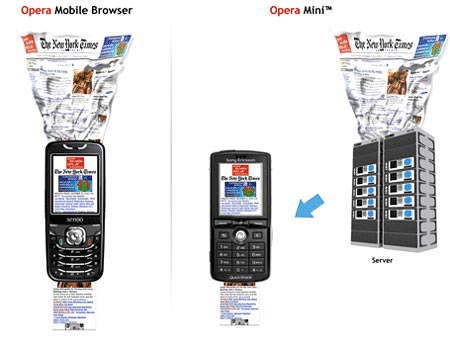 Opera Software has recently announced a new version of its popular Internet browser which will allow web surfing from almost any cell phone, regardless of phone price or memory size. The company says that the Opera Mini browser will allow surfing for about 700 million lower cost phones that would otherwise be unable to access the web due to insufficient memory that wouldn't previously allow for a browser. The Mini only requires that you have a small Java program on your phone, since the browser works by having a remote server pre-process the web page then send it to the phone, rather then the phone itself doing the processing. At the moment, Opera Mini is only available with software from Norwegian TV network TV-2, but we can expect to see a larger distribution in the future.
Read More

| USA Today
Posted by Alex Grahmann Categories: Cell Phones, Corporate News, Portable Audio / Video,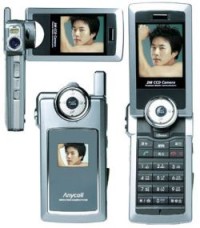 Alleging that Samsung grossly exaggerated the abilities of the SPH-V4400 camera phone, two consumer groups have filed official complaints against the company for false advertising. Armed with nearly 3,000 signatures, members of the "V4400 Consumers' Power" and "Tipsters for the Public Good" groups are very disgruntled with the lackluster video recording capabilities of the phone, pointing out that the VGA camera only films 3-5 frames per second, rather than the digital camcorder standard of 15-30, despite Samsung's claims that it would measure up. Sales of the V4400 have been strong up to this point, having been fueled by Korean superstar Kwon Sang-woo, earning the phone the nickname, the "Kwon Sang-woo Phone."
Read More

| Chosun
Posted by Devin Categories: Cell Phones, Misc. Tech, PC / Laptop, Portable Audio / Video, Software,
Monday morning, President Bush is expected to sign into effect an energy bill that will start daylight savings time three weeks earlier and end it a week later. While it may not sound like a big deal, some are concerned that the time change, which would be starting in 2007, may have an effect on many tech gadgets we use in our daily lives. The last daylight savings schedule was put into effect in 1987, so a lot of the electronics we use today are programmed to follow it automatically. This means that come 2007 many of us who rely on technology to remember our appointments, record our favorite TV show, or give us our morning wake up call could find ourselves an hour behind. While some things may just require the time to be set manually, others may end up needing a software update. Dave Thewlis, executive director of a group that promotes standards for calendar software says, "It wouldn't be a society-wide catastrophe, but there would be a problem if nothing's done about it or we try to move too quickly". What do y'all think? Does the thought of all your favorite equipment messing up worry you, or does it make you laugh and think of all the Y2K hype we saw 5 years ago?
Read More

| USA Today
© Gear Live Inc. – User-posted content, unless source is quoted, is licensed under a Creative Commons Public Domain License. Gear Live graphics, logos, designs, page headers, button icons, videos, articles, blogs, forums, scripts and other service names are the trademarks of Gear Live Inc.