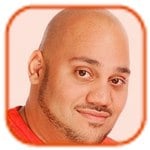 Posted by Andru Edwards Categories: Accessories, Cell Phones, Hot Deals, Wireless / WiFi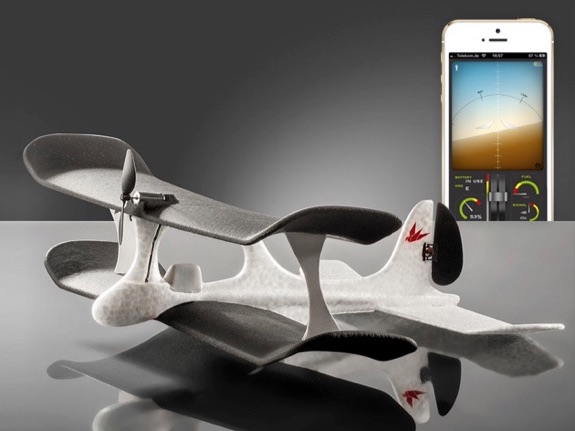 Today in the Gear Live Deals Shop we're offering a 28% discount on the SmartPlane. This is the world's first aircraft that is controlled by your smartphone, making it our Deal of the Day. You can use on-screen controls, or the accelerometer by tilting your device to steet the SmartPlane. It's made of durable EPP material, making it crash-proof, and Bluetooth Low Energy allows it to fly longer distances for a longer amount of time. You'll need an iPhone 4S or newer, 5th generation iPod touch, iPad 3 or newer, or an Android 4.3 device with Bluetooth Smart in order to fly one.
Don't forget, if you're looking for other deals, be sure to check out our Newegg Promo Code thread. Oh, and if you're on Twitter, be sure to follow @TechPromos for the latest deals.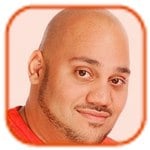 Posted by Andru Edwards Categories: Cell Phones, Features, Microsoft, Software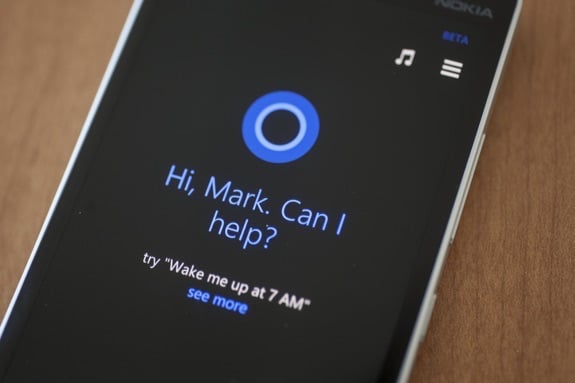 One of the more exciting aspects of Windows Phone 8.1 is the appearance of Cortana, a Siri-like voice-based personal assistant. We spent time talking to Microsoft's Marcus Ash about Cortana, and we asked him about the possibility of Cortana making its way over to other smartphone platforms like iOS and Android. After all, the demo we were given was impressive. According to Marcus, at first it'll be a focus that is part of Windows Phone, and that's the number one priority with Cortana.
To extend Cortana across the entire smartphone ecosystem, that's the part that Microsoft is still mulling over and figuring out. The question is "How do we get Android or iOS users that also use Windows to have a great Cortana experience?" As a company, Microsoft is putting work into solving the question, and it isn't afraid to put its apps on competing platforms. After all, there's Office on Android and iOS, Bing, and others. For our money, it makes a lot more sense for Microsoft to release Cortana across multiple ecosystems rather than tying the service down as a Windows Phone exclusive. It's not the kind of feature that sells phones (similarly, we don't think that Siri on its own sells iPhones, either.) As a cloud-powered service, is Cortana a Windows play or a service play? Time will tell.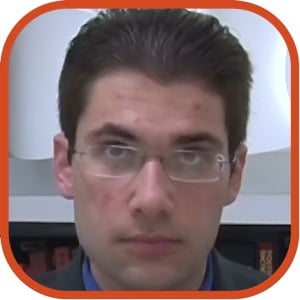 Posted by Ariel Levin-Waldman Categories: Cell Phones, Handhelds, Transportation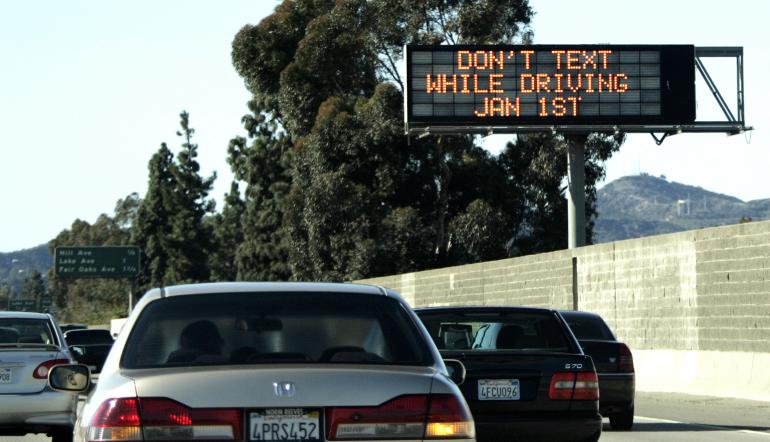 Laws on the books to stop texting or talking on a cell phone while driving are nothing new, in fact I know a guy who just got slammed with five points on his license for doing it. But laws regarding cell phone use while driving leave a gray area, GPS and map aids, programs not within the spirit of the laws when they were made and an uncertainty for courts.
The government is looking to change that.
The Transportation Department has asked congress to give them the ability to regulate map aids and devices as part of their ongoing battle with 'distracted driving.' The measure is part of the GROW AMERICA proposed transportation bill, and would give the National Highway Traffic Safety Administration free reign to set restriction and limits on apps and down the line demand changed to any it deems dangerous.
What does this mean in a practical sense? Apps for maps might start to look like the built in GPS system in your car, where some models make you press a button acknowledging that you will not set the device while the car is moving. It might mean that telling the court you were just checking your map won't get you off.
The measure has support from automakers who have already built those safeguards into their GPS devices. Regulatory agencies maintain that they already have the authority to regulate these apps as vehicle equipment, and only want it written into law.
That means they don't have the authority or they would not be demanding it from congress.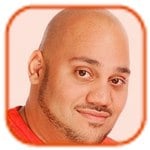 Posted by Andru Edwards Categories: Apple, Cell Phones, Handhelds, Software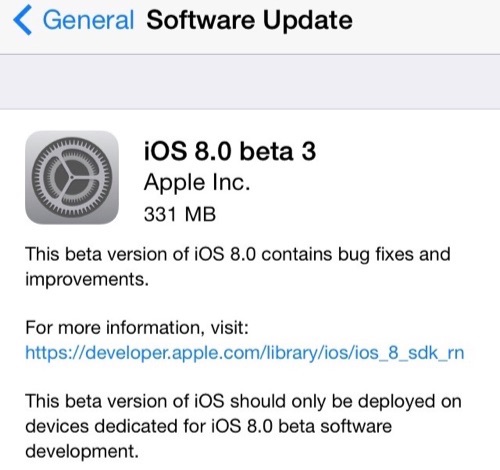 Apple has just released iOS 8 beta 3, which can be found in the Developer Portal right now. iOS 8 beta 3 build 12A4318c works with supported iPhone, iPad, and iPod touch models, and is available as an over-the-air update to users already running a previous iOS 8 beta on their devices. If you're already running iOS 8, you can update over-the-air by going into Settings > General > Software Update. Or you can go and grab the necessary download at http://developer.apple.com. Apple originally showed off iOS 8, and released its first beta, at WWDC 2014. The full release will come in the fall. Apple also released OS X Yosemite Developer Preview 2 today as well.
If you are a paid members of Apple's iOS developer program, here are the links for iOS 8 beta 3 downloads:
iPad:
iPhone:
iPod touch:
Click to continue reading Apple releases iOS 8 beta 3 build 12A4318c to developers, download here!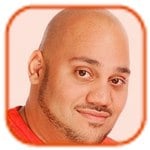 Posted by Andru Edwards Categories: Cell Phones, Corporate News, Google, Software, Videos
Google I/O 2014 kicks off today, with the big keynote starting at 9:00 AM PDT / 12:00 PM EDT, and you can join in and watch the presentation in the player above. What are we expecting to hear about during the Google I/O 2014 keynote? Well, the biggest piece of news will likely be the reveal of the next version of Android, likely Android 5.0. We'll get a look at the future of Android smartphones and tablets, in addition to set-top boxes. Google will be showing off a new Android TV set-top box, which is interesting since Google TV hardware failed so miserably over the last few years. Wearables should also be big today, with Google Glass and Android Wear devices getting some stage time. Google also typically releases Google+ updates during the I/O keynote as well.
What are you hoping to hear about from Google this morning?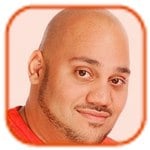 Posted by Andru Edwards Categories: Accessories, Cameras, Cell Phones, Hot Deals
Today in the Gear Live Deals Shop we're offering a 40% discount on the Super Fisheye Clip-On Lens. This accessory is made from high quality glass for a wider picture with ultra-low distortion so you get all the view without the sacrifice of quality, and it's our Deal of the Day.
The clip-on function allows you to add and remove the lens quickly and easily so you can capture the moment at the perfect time. With a lens cap and bag included, you can keep your lens safe and ready to take more dynamic and amazing photographs. The Super Fisheye Clip-On Lens works with iPhones, iPads, iPod touch, Samsung smartphones, and HTC smartphones.
Save 40% on the Super Fisheye Clip-On Lens
Don't forget, if you're looking for other deals, be sure to check out our Newegg Promo Code thread. Oh, and if you're on Twitter, be sure to follow @TechPromos for the latest deals.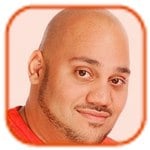 Posted by Andru Edwards Categories: Announcements, Cell Phones, Features, PC / Laptop, Videos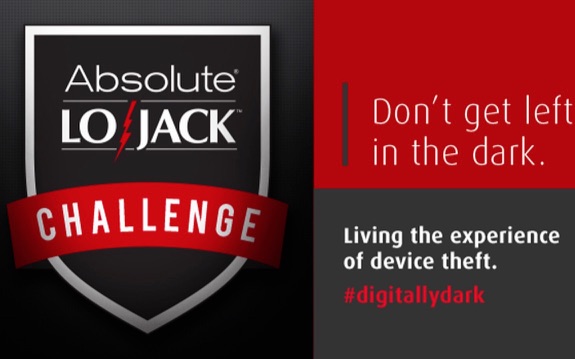 We've been taking part in the Absolute LoJack #DigitallyDark challenge, giving up our smartphones for a full 24 hours to emulate what it might feel like to have them stolen. As part of the campaign, we're giving away an awesome Absolute LoJack Premium Family Pack. That gives the winner give 1-year Absolute LoJack premium subscriptions, which can be installed on any Mac, PC, or Android devices they own, giving them the ultimate in protection with a guarantee that they'll get the device(s) back in the event of theft. If it isn't back in your hands in 60 days, they'll give you $1000 to help replace the laptop, and $600 for a tablet or smartphone. How cool is that?
Ready to enter? Simply use the widget below to keep track of your entries! If you're a Gear Live Patreon backer at any level, you get an extra 25 entries in this giveaway! We've got a lot of ways for you to enter even if you aren't, but don't check off any that you don't actually perform. If you do, you'll be eliminated:
Oh, and if you wanna get in on all this awesomeness, use this link to get 30% off any Absolute LoJack subscription until June 30th--just enter promo code DARK30 at checkout!
Click to continue reading Giveaway: Absolute LoJack Premium Family Pack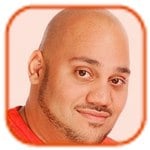 Posted by Andru Edwards Categories: Cell Phones, Features, Handhelds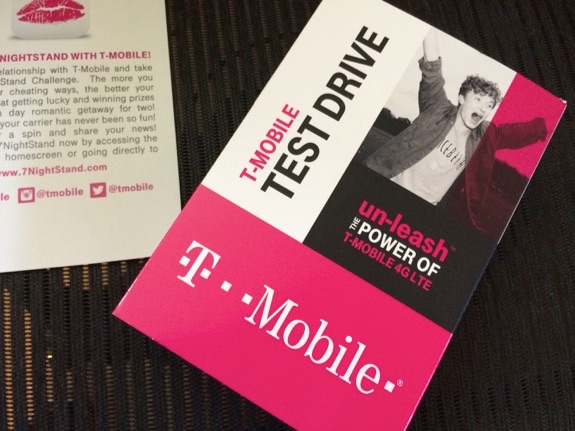 As we reported a few days ago, T-Mobile has introduced Test Drive, which allows both current T-Mobile customers and those in other carriers (or who have no cell provider at all) to borrow an iPhone 5s from the company for 7 days. That includes unlimited talk, text, and data with the only current T-Mobile device that supports all the wireless band's used by the company. It's an effort to show, not just tell, the US population that it's greatly improved its wireless network and tuned it for massive data use.
After the T-Mobile Uncarrier 5.0 event we were able to get our hands on one of the iPhone 5s Test Drive units, and we've included some images here. Inside the box is what we assume is a refurbished black iPhone 5s, along with a sealed Lightning cable, Earpods, and AC adapter. It's definitely not the Apple unboxing experience, but that isn't the point. As far as storage capacity, our iPhone 5s is a 32GB model, so there is room to try downloading apps, videos, and images.
Click to continue reading A look at the T-Mobile Test Drive iPhone package [Hands-on]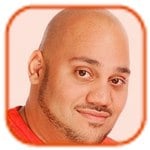 Posted by Andru Edwards Categories: Cell Phones, Corporate News, Music, Wireless / WiFi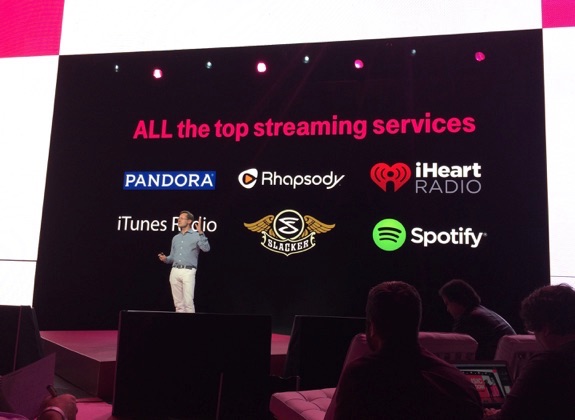 At yesterday's T-Mobile Uncarrier 5.0 event, the company surprised everyone by also announced Uncarrier 6.0: absolutely free unlimited streaming music. Dubbed "Music Freedom," T-Mobile CEO John Legere revealed that any T-Mobile customer can stream music from Pandora, iHeartRadio, iTunes Radio, Spotify, Slacker, Rhapsody, Milk, and Beatport without having to worry about data caps. To make it clear, Legere stated "Every single note of music will come free, not against your bucket. Even when you exhaust your data bucket, you can still stream unlimited music at high speed." The services mentioned account for 85% of music streamed on T-Mobile, but the company isn't stopping there. For example, services like Rdio and Google Play All Access Music will be part of an online voting area that T-Mobile is providing to allow customers to choose which other music services they'd like to see added. The goal is to add a few new services each month.
If you already have an unlimited T-Mobile account, you aren't left in the cold. The company also announced a partnership with Rhapsody unRadio, an app that is available to anyone on any carrier, and T-Mobile unlimited customers get free access, while limited T-Mobile customers get a 20% off discount and pay $4 per month. If you aren't on T-Mobile, you pay $5 for unRadio.
Uncarrier 5.0 was the T-Mobile Test Drive, which sees the company giving anyone in the US an iPhone 5s for free for a week to try out the T-Mobile network.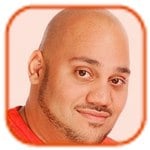 Posted by Andru Edwards Categories: Apple, Cell Phones, Handhelds, Wireless / WiFi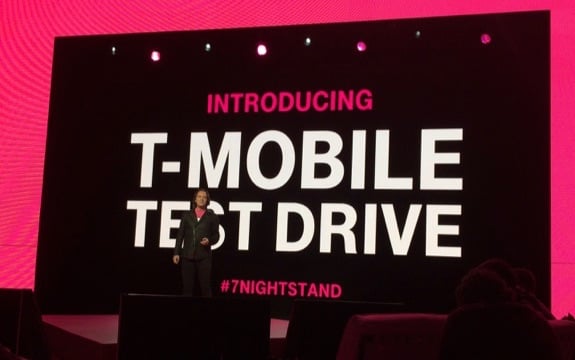 During last nights T-Mobile Uncarrier 5.0 event here in Seattle, the company announced its Uncarrier 5.0 T-Mobile Test Drive, the next phase in its battle to separate itself from the typical pack of mobile wireless carriers. The Test Drive starts on June 23rd, and will see T-Mobile lending anyone in the US an iPhone 5s at no cost for a full seven days. What's the point? Well, T-Mobile CEO John Legere says that the company has been rapidly building its network coverage, and wants to prove it to anyone who wants to give it a try by providing the "latest and greatest" iPhone and unlimited voice, text, and data for the duration of the Test Drive.
The other item that the Test Drive aims to accomplish is increasing awareness that T-Mobile offers the iPhone as an option on its network. Apparently, since it took them so long to get the iPhone originally, the mind share just isn't there. This could change that. Apparently, Apple is on board with the strategy, as its the one that is providing the iPhone 5s units to T-Mobile for the Test Drive program, free of charge as part of a "growing partnership" between the two. Of course, it would stand to reason that Apple would want consumers to be aware that its devices are available on the nation's fastest growing network.
After your Test Drive, if you want to join T-Mobile, you won't be able to keep the same iPhone that you used during the trial, as that device will be wiped and returned to the pool of Test Drive devices. If you decide to keep it, T-Mobile will charge you $700 for the iPhone, and if you significantly damage it, the price will be $100 to repair it.
What do you think? Will you give the T-Mobile Test Drive a chance?
At the event, T-Mobile also announced unlimited, free music streaming on its network.
Read More

| T-Mobile Test Drive

© Gear Live Inc. – User-posted content, unless source is quoted, is licensed under a Creative Commons Public Domain License. Gear Live graphics, logos, designs, page headers, button icons, videos, articles, blogs, forums, scripts and other service names are the trademarks of Gear Live Inc.