Find Our Latest Video Reviews on YouTube!
If you want to stay on top of all of our video reviews of the latest tech, be sure to check out and subscribe to the Gear Live YouTube channel, hosted by Andru Edwards! It's free!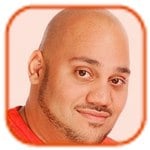 Posted by Andru Edwards Categories: Cell Phones, Corporate News,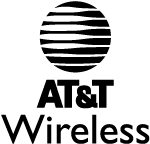 While it isn't officially official just yet, all signs point to AT&T acquiring BellSouth to the tune of $67 billion. The two companies currently jointly run Cingular Wireless, which happens to be the largest wireless provider in the US. With the purchase, gone will be the Cingular Wireless and BellSouth brands. So all you AT&T Wireless subscribers who were re-branded into Cingular customers, it's time to go back. Of course, the potential benefit here is that AT&T can offer a bundle of discounted services, since they offer more than just wireless phone service. The downside to all this is the cutbacks that will take place. AT&T claims that they will eliminate 36,000 positions between 2006 and 2008, stemming from both the original Cingular merger, and the new acquisition.
(Thanks, Benjamin!)
Read More

| NY Times
Posted by John Goulden Categories: Cell Phones, Microsoft, Portable Audio / Video,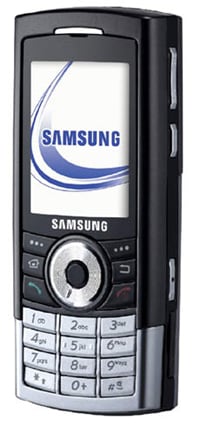 It seems one can barely turn around before a new cellphone has been released to supplant an older model. In this case, Samsung is releasing their SGH-i310 with 8GB of memory and Windows Mobile 5, to replace their 3GB model the SGH-i300. With it's whopping 8GB it can hold 2,000 songs and has dedicated keys for music playback functions. Music features aside, the phone also has a 2MP camera, Bluetooth with A2DP support, a microSD memory card slot, and EDGE.
Scheduled for release to the European market in the second half of 2006, there's a good chance that the phone will make it's way over the big pond and land here in the US. After all, it has EDGE support, and here in the US, that means Cingular.

Read More

| Chosun via Digital Tech News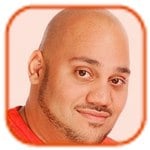 Posted by Andru Edwards Categories: Accessories, Broadband, Cell Phones, PC / Laptop,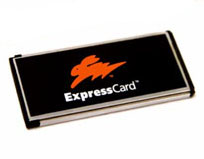 Remember all those rumors that started spreading as soon as Steve jobs announced the MacBook Pro, stating that ExpressCard EV-DO devices might be available right around the time that the MacBook Pro hits retail? Turns out we still have yet to hear any news on which companies are close to finalizing an EV-DO card for the new Apple notebook (as well as the Windows laptops that use the Core Duo chip from Dell, Lenovo, Toshiba, etc.) One thing is for certain - we know of a lot of people that are holding off on the upgrade to the MacBook Pro from their PowerBook, pending the release of some sort of EV-DO solution. Here's to hoping that we hear something next month at CTIA. MacBook Pro owners - how are you getting around the whole ExpressCard issue in the meantime?
Posted by John Goulden Categories: Cell Phones, Wearables, Design, Wireless / WiFi,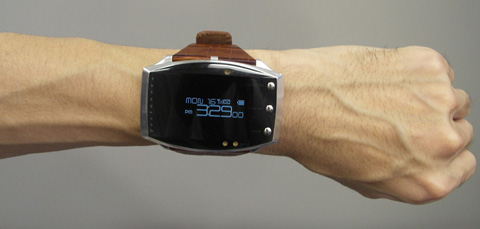 Seiko Instruments has produced a working prototype of thier TR-006 Bluetooth watch; a watch that should probably be sent back to the drawing board for re-design. Seriously, the size of this thing is huge, and while the guy (whose arm appears in the picture above) looks malnourished and underfed, there's no getting around the watch's massive dimensions. On the upside, the watch can display your phone's signal strength, Caller ID information for incoming calls, SMS messages and more. Pre-set rings are available to alert you to the aforementioned calls and messages and for when a bit of quiet is needed, it can vibrate as well.
If you're into having large objects strapped to your arms,
seek professional help
then the TR-006 might be right up your alley.

Read More

| Seiko (jp) via Slashphone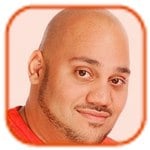 Posted by Andru Edwards Categories: Cell Phones, Design,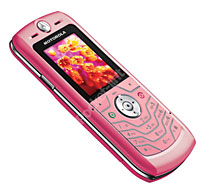 Awww, yeah! Yet another pink Motorola handset in the house! Seriously though, Motorola has made us all aware that they plan to continue releasing pink versions of their phones to cater to "girls who like to be out and about." Now, whether that constitutes the necessity for a pink phone over tha standard black is another discussion altogether. For now, just know that it is similar to the standard SLVR: Bluetooth, iTunes, and 10.2 mm thin.

Read More

| Pocket-Lint via Gizmodo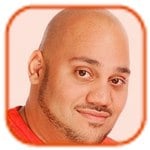 Posted by Andru Edwards Categories: Cell Phones, Features, Home Entertainment, Software, Video Games, Videocasts,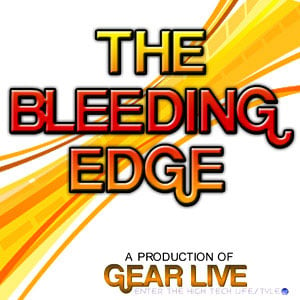 On this show we give you sneak peeks at the Motorola ROKR E2 and Windows Vista. We also show off a liquid-cooled Xbox 360, recap 3GSM, and more:
THE WIRE
MacBook Pro Finally Shipping
Nintendo DS Web Browser and TV Tuner
MovieBeam Streaming HDTV Rentals
UNWIRED
Sparky gives us a rundown of the most interesting pieces of news that came out of 3GSM.
We talk with Motorola, who gives us the complete rundown of their new ROKR E2 music phone.
HIGH SCORE
We talk with CoolIT Systems CEO Geoff Lyon about their liquid-cooled Xbox 360. We also learn about how they are applying their technology into the PC.
GIZMATIC
We give our impressions of CoolIT Systems USB Beverage Chiller.
WINDOWS VISTA
We were able to spend a few minutes chatting it up with a Microsoft employee going over some of the more interesting changes we can expect when Windows Vista ships. We recorded a video of the demonstration that we were given while going hands on with Vista.

Here's how to get the show:
|iTunes| - Subscribe to our iTunes video feed
|RSS| - Subscribe to our video RSS feed
|Download| - iPod-formatted H.264 (Mirror)
|Download| - XviD
|Download| - MPEG-4 (Mirror)
|Download| - PSP

IMPORTANT: We are surveying the listeners of our podcast to see what it is that people like, and more importantly, what they don't like. It is anonymous, and just takes a couple of minutes. If you have the time, we would appreciate it! As always, feel free to let us know what you think in the comments.
Here's how to get the show:
|
Download
| - iPod-formatted H.264
|
Download
| - MPEG-4
Posted by John Goulden Categories: Cell Phones, GPS, Handhelds, Wireless / WiFi,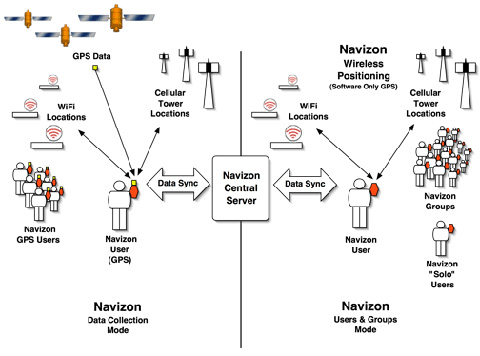 Sadly, not every phone or PDA comes equipped with the wonderful feature that is GPS. Someday maybe, but not yet. Until then, there are many different options for getting a GPS signal to your mobile device of choice, but an extra device isn't always practical. With peer-to-peer functionality all the rage, Navizon has capitalized on the concept with a wireless positioning system that can operate sans a hardware GPS.
Utilizing Wi-Fi and cellular capable devices, Navizon's software triangulates your position based on data provided by the items that surround us all (access points, cell towers, etc.). In essence, Navizon's software mimics a hardware-based GPS, at least as far as your navigation software is concerned. Data is transmitted back to Navizon and it uses said data to help triangulate the location of other people using the service in your area. If you're concerned about the Big Brother aspect of things, you can purchase a Solo editon of the software that doesn't transmit any data back to the mother ship. Naturally, the Solo version is a bit more feature limited since a number of options rely heavily on community supplied data, but it helps end conspiracy theories if nothing else.
Navizon's software is available free of charge for Windows Mobile and Pocket PC devices as well as Symbian Series 60 platforms. Their Solo version costs $19.99 USD.

Read More

| Navizon via NaviGadget
Posted by John Goulden Categories: Cell Phones, Handhelds,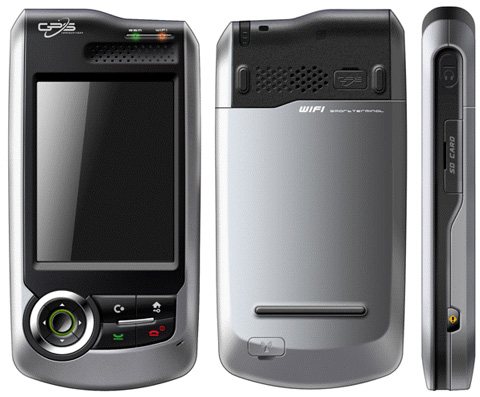 With Linux penetrating the marketplace so pervasively, it comes as no surprise that even the ubiquitous mobile phone now runs a variation of the popular OS. The latest mobile device to run Linux is this smartphone from ImCoSys, a small Swiss company that started up in 2005.
Sporting features like quad-band GSM (850/900/1800/1900), Bluetooth 1.2, EDGE, Wi-Fi (802.11b), and GPS, the phone has the necessary equipment to be competitive in the marketplace. A 200MHz TI OMAP 730 processor provides the necessary computational power, with 64MB ROM/64MB RAM for memory and a QVGA touchscreen LCD to handle input duties. An oddball feature that's included is RS-232, which certainly seems strange in these days of USB dominance.
Available this summer for approximately $350 USD.

Read More

| ImCoSys (de) via Linux Devices

Posted by Frank Bisono Categories: Accessories, USB, Cameras, Cell Phones, Portable Audio / Video, Storage, Video Games,
Big news coming out of Sandisk Headquarters today with three new announcements: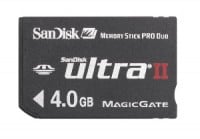 1) SanDisk Announces 4-Gigabyte Memory Stick Pro Duo Cards For Digital Photographers: - This is great news for both pro and pro-am photographers. We can never have enough memory and this little gem is going to provide plenty of room for those RAW images. As far as we can tell this card should also work on the Sony PSP. We are getting ever-so-close to that PSP being really functional with hard drive sized capacities approaching rapidly.
The Ultra II cards are primarily targeted to advanced digital photographers with high-resolution digital cameras that require fast, large-capacity digital film cards to quickly shoot many high resolution images. Each SanDisk Ultra II card features a minimum write speed of 9 megabytes per second (MB/sec.) and a minimum read speed of 10MB/sec. These fast write speeds are designed to take advantage of advanced digital camera features such as rapid fire, continuous-shooting modes or to capture digital video clips.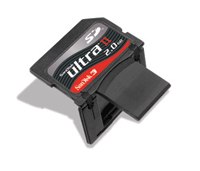 2) SanDisk Doubles Capacity of Innovative USB-Flash Memory Combo Card: Here's one for you mobloggers and camera phone freaks. Now you can get a tasty 2GB SD card for that Treo 650 of yours. This is one killer SD card. With the ability to fold in half and be inserted into any standard USB slot, we give this SD card mad props and high marks on the "gotta have it" scale.
The SanDisk Ultra II SD Plus line features write speeds of 9 megabytes (MB) per second and read speeds of 10MB/sec. The cards are targeted at enthusiast and prosumer-level digital photographers with 5 mega-pixel or higher resolution digital cameras that require significantly faster flash memory film cards. The faster cards allow photographers to shoot images in rapid sequence and minimize the lag time between shots.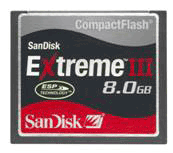 3) SanDisk Doubles Capacity Of Its SanDisk Extreme III Cards: Its Fastest Digital Film Cards For Professional Photographers - Rounding out the triple whammy is the killer announcement of them all. Doubling the previous 4GB capacity, Sandisk has introduced one wicked fast 8GB CF card that will be making it's way into every professional photographers gear bag that I know. This one is a killer folks.
SanDisk Extreme III CompactFlash and SD cards have minimum write and read speeds of 20 megabytes per second (MB/sec.) Memory Stick PRO Duo cards have minimum write and read speeds of 18 MB/sec. 2 The SanDisk Extreme III cards, which range in capacity between 1- and 8GB are among the world's fastest working cards in many of today's leading digital single lens reflex (SLR) cameras.
Not a bad day for Sandisk if we do say so ourselves. Now off we go to find that fourth job so we can pay for all this new memory our digital habbits are requiring these days.

Read More

| SanDisk Press Room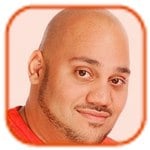 Posted by Andru Edwards Categories: Cell Phones, Features, Handhelds, Home Entertainment, Podcasts, Video Games,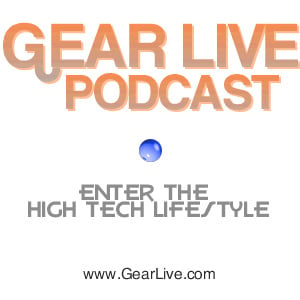 Today we feature the weekly audio version of our Bleeding Edge video show. We discuss:
Preview of five unreleased Xbox Live Arcade games
More…
Here's how to get the show:
|Subscribe| - iTunes
|Subscribe| - RSS
|Download| - Enhanced AAC [Mirror]
|Download| - MP3 [Mirror]
Voices: Andru Edwards, Sparky
Length: 10:23, 5 MB

IMPORTANT: We are surveying the listeners of our podcast to see what it is that people like, and more importantly, what they don't like. It is anonymous, and just takes a couple of minutes. If you have the time, we would appreciate it!
Don't forget to vote for us on Podcast Alley! Also, be sure to check out the Gear Live Odeo Channel, and subscribe there are well.
© Gear Live Inc. – User-posted content, unless source is quoted, is licensed under a Creative Commons Public Domain License. Gear Live graphics, logos, designs, page headers, button icons, videos, articles, blogs, forums, scripts and other service names are the trademarks of Gear Live Inc.