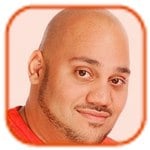 Posted by Andru Edwards Categories: Cameras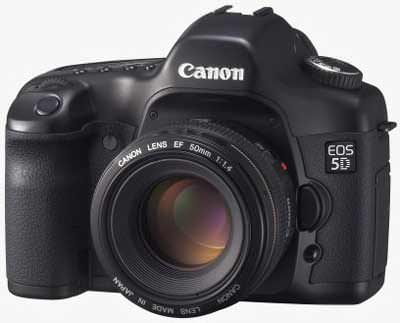 For all of you photographer types who have been waiting for it, Canon has finally made the EOS 5D official, proclaiming it to be the smallest and lightest full-frame digital SLR on this planet we call Earth - with 12.8 megapixels to boot. Of course, these things don't come without a price. Canon says it will drop later this year for "under" $3,300.

Read More

| Canon EOS 5D Press Release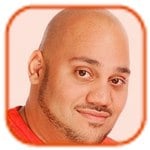 Posted by Andru Edwards Categories: Accessories, Cameras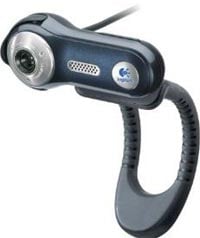 Logitech has yet another new product coming down the pipeline in the form of an update to their QuickCam line. The QuickCam Fusion is a funky-looking USB 2.0 webcam that features 1.3 megapixel resolution for snapping images (nice!) along with improvements for low-light conditions and audio quality. The camera also boasts a wide-angle 78 degree lens, providing a nice field of vision for those on the other end. This one hits retail at $99.99 USD, which includes a monitor clip, headset, and Video Effects software that allows you to create 3D avatars which will replicate your facial expressions. Freaky.
Read More

| Logitech Press Release


Details leaked out today about the Canon 5D - an update to their 20D platform. The 5D will feature a 13 megapixel full frame sensor (35mm equivalent so EF mount lenses will not have a crop or magnification factor), 3 frame per second shooting speed, and a giant 2.5" LCD on the back. Like the rest of Canon's pro series of cameras the 5D will feature a magnesium body, USB 2.0 and a DIGIC II processor for near instantaneous image processing with stunning detail and color. With a 13 megapixel sensor images taken in RAW format, the images will be able to be printed at poster size with very little post processing. While the 5D is not aimed at the average consumer (the 20D body with a cheap lens costs a minimum of $1200) any aspiring amateur or semi-pro looking for truly professional results will find the 5D an appealing choice. As a current owner of a 10D this is looking like an attractive upgrade for official Gear Live photo shoots.

Read More

| TopMac via DPReview forums
Posted by Edwin Soto Categories: Cameras, Mods / Hacks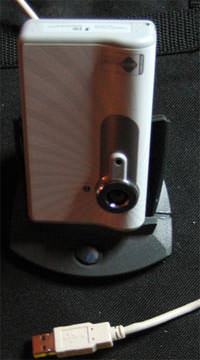 A few months back, the CVS drug store chain introduced the first "disposable" DV recording device. The idea around it is to sell you the camera for 30 bucks, you get about 25 minutes of compressed video, bring it back to CVS, and they put it on DVD/CD for you. This is a great alternative if you don't plan to purchase a DV camera anytime soon, yet want to capture special moments on film. Why not exploit the drug store giant and hack the videos from the camera yourself? I-Hacked.com has taken the time to splice up a USB cable, integrate that with a Palm III cradle - which is apparently hard to find (sadly, I own one) - and use a few Windows commands to format the camera. There you have it.

Read More

| I-Hacked.com via Make
Posted by Edwin Soto Categories: Cameras
More and more people are buying digital cameras. Ask the average person, and they couldn't tell you exactly why they selected their camera to begin with. Some people purchase a camera because it's small, looks pretty, or is from a manufacturer they know is popular. That certainly isn't the way we should be purchasing high tech equipment. We should be looking at features and pricing to see if our purchase will be worthwhile. However, with all the complex specs released by manufactures who the heck understands all of it? How can we determine if we are being ripped off? This guide written by Walter S. Mossberg should help you determine which one is right for you.
Read More

| BargainFindsOneBay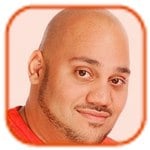 Posted by Andru Edwards Categories: Cameras, Misc. Tech, Mods / Hacks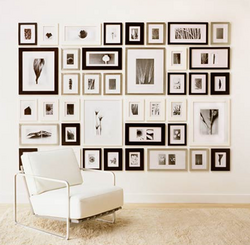 Chalk up a victory for people the world over who spend an hour picking a spot to hang a picture, hammering in the nail, then staring at it to be sure it is even. The Picture Wall Company sells the Perfect Picture Wall - basically a lifehack comprised of a one sheet template that you affix to your wall with adhesive. Follow the template instructions which show you where to place ten included frames, and you are set. You can score one for $349 USD shipped.
Read More

| Perfect Picture Wall via Cool Hunting
Posted by Rob Stevens Categories: Cameras, Portable Audio / Video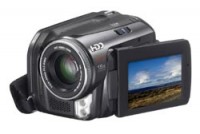 Ever since MiniDV camcorders were released, I've wondered to myself how long it would be before someone like Sony released a camcorder that recorded to an internal hard drive, instead of old-school tape. You can make the tape as small as you want, but it's still tape.
Surprisingly, JVC is the one making the leap into the 21st Century, with their Everio line of camcorders with internal hard drives instead of digital cassette tape. It's worth noting that JVC has done this once before, but used a 4GB CompactFlash form-factor MicroDrive, hardly a unique move. Now they're using larger disks, finally giving the world (and us) a reason to take notice.
These second-generation Everio units feature either a 20GB or 30GB hard disk (likely the same drive included in Apple's iPod), and record MPEG2 video (DVD quality) directly to the hard drive, 4.5 hours for the 20GB unit, and 7 hours for the 30GB. Rudimentary editing features allow random access to the stored video (including setting chapters, rearranging footage, etc), and remote playback lets you attach the camcorder to a TV and operate it like a DVD player.
The two higher-end units (MG40 and MG50) have 1.33 MegaPixel CCD sensors, allowing you to take digital photos in JPEG format at up to 1152 x 864. The lower end units (MG20 and MG30) are limited to 640x480. Photos can be stored on a separate SD memory card, or logically on the internal hard drive.
Oddly, such a high-tech camcorder lacks a FireWire interface, opting for USB2. It does, however, support PictBridge, so you can print those tiny photos on any photo printer supporting the PictBridge interface.
The Everio line will launch in August, with the MG20 (0.3 MP, 20GB) coming in at $800, and the MG50 (1.3 MP, 30GB) coming in at $1000. The MG30 (1.3MP, 20GB) and the MG40 (0.3MP, 30GB) will each be $900, letting you choose whether storage space or the sensor resolution is more important to you. I'm betting that by September, someone will have cracked open one of these bad boys and have tried sticking a larger drive in it.
Posted by Devin Categories: Cameras, Misc. Tech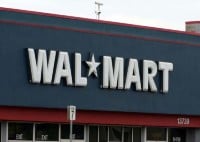 Those of you that enjoy using you digital camera to take high quality images may want to think about how you take your future photographs. It seems some photo labs are refusing to print digital photographs that look "too professional", fearing that in doing so they may be breaking copyright laws. With traditional photographs, the widely accepted rule was that if you had the negative, you had permission to reproduce it, but in this age of digital photography it can be hard to tell if the photo was taken by Joe Blow, or simply scanned into a computer or downloaded off the Internet. While the photo labs fear being sued for breaking copyright laws, there really isn't any exact way to know if a photo belongs to the person bringing it in and approval could vary from lab tech to lab tech.
Read More

| USA Today
Posted by Charles Leake Categories: Cameras, Product Reviews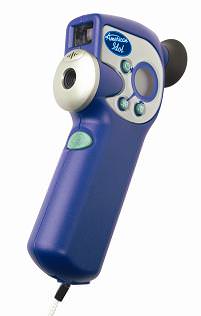 Okay, we know that when you first hear that an American Idol Digital Camcorder exists, your first reaction might be to leave the site, never to return. However once you actual see and play with Digital Blue's American Idol Digital Camcorder, you discover how wrong your first reaction was. You see, the product is powerful and yet easy to use from both a hardware and software standpoint. This is the camera I dreamed about having when I was a kid.
Click to continue reading American Idol Digital Camcorder Impressions
Posted by Edwin Soto Categories: Cameras, Handhelds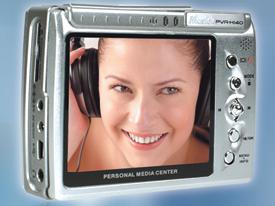 Here's a camera after our own hearts. Rule of thumb is: Don't use your digital camera for movies and don't use your DV camera for pictures. But how about listening to music on your camera? Or a portable USB 40GB HDD? The Mustek PVR-H140 is trying to break all the rules. You can use its hard drive for high quality digital movies at 30fps, store and listen to MP3's, file storage, record audio, and more. Here is the rundown:
Digital Video Player . Digital Video Recorder / Digital Photo Player / Music Player / USB Pocket Drive / SD/MMC Card Reader / Digital Voice Recorder
3.6" Color TFT LCD
40 GB HDD
DPS Support
AV in / AV Out / Earphone / DC-in / USB 2.0y interface
Rechargeable Li-ion Battery (1000 mAh) x 2
4.3 x 3.2 x 1.2 in (L x W x H)
Built in Microphone and Speaker
0.64 lbs (with Battery)
MPEG-4, AVI, ASF Supported
WMA Support
NTSC/PAL formats
Read More

| Mustek
© Gear Live Inc. – User-posted content, unless source is quoted, is licensed under a Creative Commons Public Domain License. Gear Live graphics, logos, designs, page headers, button icons, videos, articles, blogs, forums, scripts and other service names are the trademarks of Gear Live Inc.