Posted by John Goulden Categories: Cameras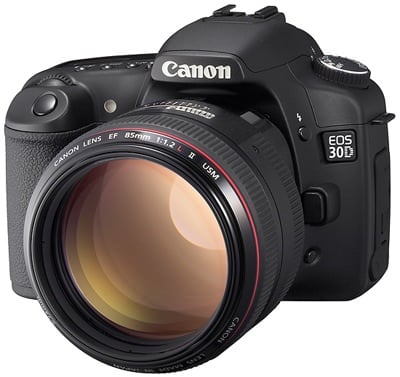 After a few months of waiting, Canon has officially released the Canon EOS 30D. The 30D is an evolutionary upgrade from the EOS 20D and shares many of the same components/features such as the 8.19-megapixel CMOS sensor, shutter speed (1/8000), and autofocus system. New to the 30D is the 2.5" LCD with a greatly increased viewing angle as compared to the 1.8" LCD on the 20D. A deeper burst depth allows you to take more pictures in rapid succession before the camera writes to memory and is a welcome improvement when shooting in RAW mode. ISO speed is now adjustable while looking through the viewfinder and should make shooting with changing light conditions a much easier task. Changes to the Picture Style menu are abdundant, but one of the best is the ability to disable in-camera sharpening.
With a street price rumored to be $1399, the newest member of the EOS lineup is nicely priced. The question is, does it offer enough of a feature upgrade for current 20D users? Time will tell.

Read More

| Rob Galbraith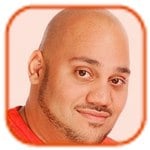 Posted by Andru Edwards Categories: Cameras, Features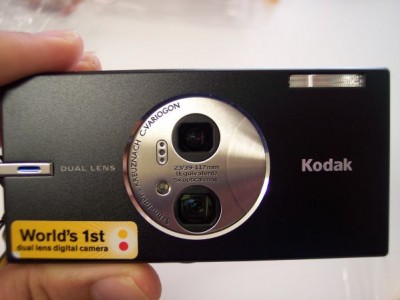 We just received a Kodak EasyShare V570 camera, and figured we would share the love. This is the one that Kodak was trying to pimp hardcore at CES, touting it as the world's first dual lens digital camera. So far, we are very impressed with the build, responsiveness, and overall quality of this particular EasyShare camera. In the past, it seemed that the Kodak EasyShare line was geared towards the budget consumer, but the V570 looks like it can definitely compete with the best of them. Check out a couple more images after the jump, or head on over to the gallery to check out the whole set. Stay tuned for our full review.
Click to continue reading Unpacking The Kodak EasyShare V570

Posted by Frank Bisono Categories: Accessories, Apple, Cameras, Cell Phones, GPS, Handhelds, Misc. Tech, Peripherals, Portable Audio / Video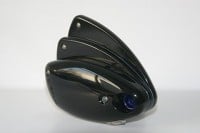 For those of you planning to conquer Mount Everest in the near future, you know you can't possibly do this without taking your iPod with you right? Well how the heck are you gonna charge that sucker on your way up to the summit? Solio has the answer for ya. All the goodness and eco-friendly power of the sun can now be harnessed just for you so that you can power all those gadgets for free, courtesy of that shiny ball of light in the sky. But what about all your other gadgets? Relax Skippy, have sunlight, will travel…
Solio is a portable, renewable power source that draws energy from sunlight, storing it in an internal battery and using it to charge virtually all mobile electronic devices, including:

• Cell phones
• iPods/MP3 players
• Digital cameras
• PDAs
• GPSs

So wherever you are…whenever you need power…Solio is there.

Anything: Powers virtually all your hand-held electronics
Anytime: Stores power for whenever you need it
Anywhere: Chargeable from the sun or wall socket
Anyone: Easy to use by attaching a cable and pushing a button
How's that for gadget coolness? The latest Solio now comes in black, along with the older Coldplay version. Pretty spiffy for those of you with a black nano or 5G Video iPod. Now you can climb and conquer in style, while maintaining maximum fashionability. Rock on…

Read More

| Solio
Posted by John Goulden Categories: Cameras, Mods / Hacks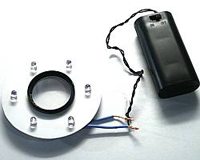 If you've ever done any kind of macro photography, then you can appreciate the need for consistent, even lighting for your subject matter. Normal flashes typically don't work too well as the subject is too close to the camera and you end up over-exposing the picture. Even if you are able to diffuse the flash, the camera body/lens typically shadows the subject and you've got the opposite problem. There are other ways around the problem - a light tent for example or high zoom macro lens but each has it's pros and cons. What easily does the trick though is a macro ring light. A macro ring light is a series of small lights, typically LED's, that are arranged in a circular fashion, and are fitted to the end of your camera lens. With a ring light you get good lighting for your subject, but…well…there's a problem - cost. A good ring light is not an inexpensive purchase. Thankfully, for those of you who are not mechanically challenged, there's a DIY article on how to create your own ring light. The article is a touch old, but it's well done and quite thorough. A slight difference from a normal ring light is that it typically operates as a flash, whereas the DIY version is constantly on.

Read More

| Brain Error via bit-tech.net
Posted by John Goulden Categories: Cameras, Design, Household, Misc. Tech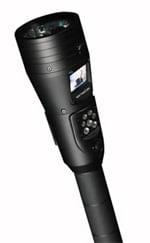 Apparently nothing is sacred anymore. Take the humble flashlight for example. A ubiquitous device, the flashlight as we know it has its origins in 1896. Along the way it has received various upgrades - LED technology and magnetic induction come to mind. However, the core idea of a simple object that spits out light on demand, has remained the same - until now. Enter the MII Flashcam - an 85,000 candlepower LED flashlight that adds the ability to record audio/video as well as take digital still shots. For covert operations it has a ring of infrared LED's to light up your subject, and all video can be viewed on it's 1.5" TFT-LCD. For storing your audio and video the Flashcam has 1GB of integrated memory which will allow for up to 2 hours of footage. Seeing as how the Flashcam is being marketed toward the law enforcement industry, it comes as no surprise that the light is shock resistant (handy when the need arises for incapacitating a fugitive). If you can afford it ($2,500) the MII Flashcam can be yours, but don't expect to be allowed the privilege to record audio unless you're a member of law enforcement. Video functionality on the other hand is seemingly "a-ok" regardless of who the purchaser is.

Read More

| MII Flashcam via Ubergizmo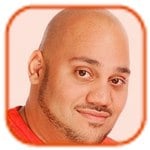 Posted by Andru Edwards Categories: Cameras, Features, Product Reviews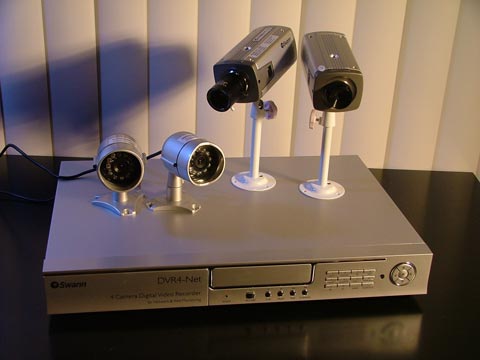 We took Swann super-nice security cameras for a spin, and tried to do things with them that they weren't necessarily meant for in order to show how else they might be used. Here are the items we tested:
The Swann kit comes in two boxes with everything you need to create a fully functioning, impressive, security camera net, screws and all. You can use up to four cameras using one DVR. It records for up to a year with the lowest resolution, a 250GB hard drive (included if you option it, or you can supply your own), and 1 frame per second. You may record in a variety of ways which include, full screen standard definition, low definition with four simultaneous motion-activated shots (including motion-activated in particular areas of the image,) among others.
Click to continue reading Swann DVR4-Net Four Camera Digital Recording System Review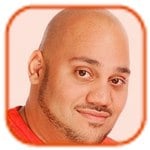 Posted by Andru Edwards Categories: Cameras, Home Entertainment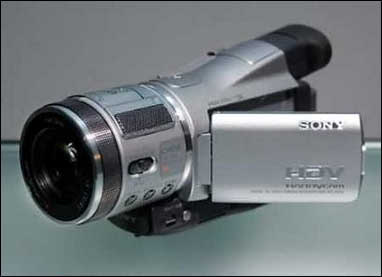 The Sony HDR-HC1 has taken the top honor of the 2005 CamInfo Select list, and understandably so. It comes in at just under $2,000, making it the cheapest high definition camcorder around. JVC, Everio, and Canon also get mentions on the list, which just so happens to be a great tool for anyone looking to buy a camcorder for a special someone this holiday season.

Read More

| CamInfo Select 2005 via DigitalTechNews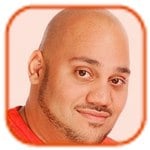 Posted by Andru Edwards Categories: Cameras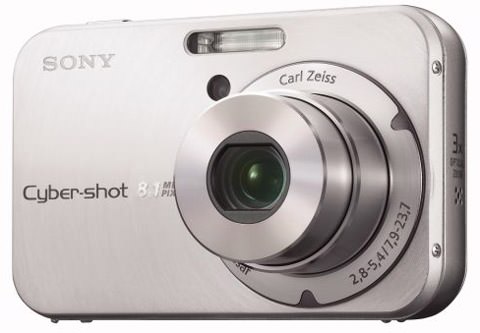 Okay, Memory Stick aside, the new Sony Cyber-shot DSC-N1 looks like a mighty fine digicam. The feature we are most excited about is the 3-inch LCD with touchscreen interface. The touchscreen is supposed to be intuitive, unlike many cameras out there with a wealth of buttons and knobs. The 8.1 megapixel Cybershot also sports a 16:9 widescreen shooting mode which optimizes images for viewing on a widescreen high definition television. Other features of note are the Carl Zeiss 3x optical and 6x digital zoom, 500 image thumbnail gallery, and Lithium Ion rechargeable battery. This one should be available in November at a price of $500.

Read More

| Digital Tech News
Posted by Edwin Soto Categories: Cameras, Home Entertainment, Movies, Toys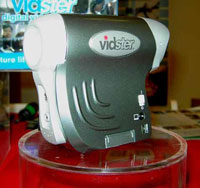 Vidster is a digital video camera marketed toward kids who have bigger dreams than to end up making the next Blair Witch sequel. Incredibly easy to use, it's ready to go right out of the box. Upon inspection, it looks cheapish and plastic, however keep in mind that it retails for $79.99 and it is intended to withstand the punishment of kids. It comes with 32MB of onboard memory but it is expandable up to 512MB using an SD slot. At only 15 fps, the video quality seemed disappointing and sometimes sluggish. Forgetting that it's intended for kids, I tried to play around with it but found it difficult to manipulate the buttons with my huge sausage fingers. The camera takes 1.3 megapixel still shots and has a 1.1-inch color LCD with 2x digital zoom. The product seems to thrive once it's connected to a PC over its USB connection. The editing software used is a version of autoProducer 3.5 designed specifically by muvee Technologies for Vidster. The software is simple enough for kids to use by integrating music into their scenes, emailing their creations, or even burning them to DVD.

Posted by Sparky Categories: Cameras, Cell Phones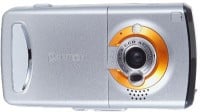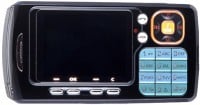 Our sister site I4U just reported that Pantech has busted out with the PG-8000, the most "camera-like" phone yet. It uses a camera form factor with a 2 megapixel sensor, and a giant 2-inch horizontal LCD display. With the sideways (for a phone at least) keypad and camera centric buttons, I'm not sure how easy to operate the phone functions of the PG-8000 are going to be usability wise. The PG-8000 also features music playback functionality with support for MP3, AAC, and FM Radio.

Read More

| I4U
© Gear Live Inc. – User-posted content, unless source is quoted, is licensed under a Creative Commons Public Domain License. Gear Live graphics, logos, designs, page headers, button icons, videos, articles, blogs, forums, scripts and other service names are the trademarks of Gear Live Inc.