Find Our Latest Video Reviews on YouTube!
If you want to stay on top of all of our video reviews of the latest tech, be sure to check out and subscribe to the Gear Live YouTube channel, hosted by Andru Edwards! It's free!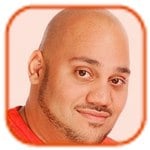 Posted by Andru Edwards Categories: Cameras, Cell Phones, Design, Handhelds, Mods / Hacks, Videocasts,
What happens when you create a giant slingshot, and use it to propel a piece of old-school technology into a solid cement wall at over 100 MPH? Find out in this episode of Breakin' Stuff.

Here's how to get the show:
Subscribe: iTunes iPod / H.264 | iTunes MPEG-4 | RSS iPod Feed | RSS MPEG-4 Feed
|Download| - iPod-formatted H.264 (Mirror)
|Download| - DivX (Mirror)
|Download| - MPEG-4 (Mirror)
|Download| - PSP (Mirror)

IMPORTANT: We are surveying the viewers of our show to see what it is that people like, and more importantly, what they don't like. It is anonymous, and just takes a couple of minutes. If you have the time, we would appreciate it! As always, feel free to let us know what you think in the comments.
Here's how to get the show:
|
Download
| - iPod-formatted H.264
|
Download
| - MPEG-4
Posted by John Goulden Categories: Cameras,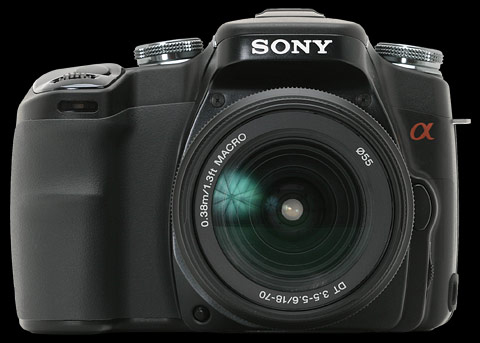 With Sony and Minolta teaming up last year, it was only a matter of time before the fruits of their partnership were made apparent. That time is now, and the result is Sony's first SLR with interchangeable lenses - the DSLR-A100.
The camera uses a lens mount system that is compatible with Minolta's A-type bayonet mount, and that's good news for a couple of reasons. One, it gives existing Minolta camera users an upgrade path for their compatible equipment. That's important because it was only a short while ago that Minolta announced they were withdrawing from the camera business, leaving more than a few customers in the lurch. Secondly, it gives new owners of the DSLR-A100 an immediate upgrade path with the abundance of pre-existing 3rd-party and Minolta lenses.
Sony has taken Minolta's anti-shake technology, made a few improvements, and dubbed it Super SteadyShot. They claim that having it enabled allows use of shutter speeds up to 3.5 stops lower than without it. Having image stabilization built into the camera body is nice as it allows you to use the feature with any lens, as opposed to buying special lenses just to get the feature. Other items of note include the ability to take continuous shots at three frames per second (at any resolution except RAW) until the memory card is full, a 40-segment metering sensor, and an anti-dust feature that basically vibrates the CCD clean.
An expected street price of $899.95 puts the new DSLR firmly in the entry-level SLR camp, competing with Canon's Digital Rebel XT and Nikon's D70s. It's arguable that Canon and Nikon don't have too much to worry about, but even so, competition is always a good thing.

Read More

| Rob Galbraith DPI
Read More

| Digital Photography Review
Posted by John Goulden Categories: Cameras, Portable Audio / Video, Wireless / WiFi,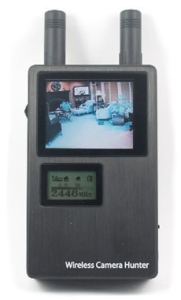 With so many wireless devices in use, it's a safe assumption that your daily travels take you within range of more than a few wireless surveillance cameras. Even without spending a bundle, companies like D-Link, Linksys and Hawking Tech offer wireless cameras for the masses, so you know they're out there. . . watching . . . you. To take advantage of all of those cameras and help satisfy the voyeur among us comes the Wireless Camera Hunter.
The Wireless Camera Hunter is pocket sized at 2.75" x 4.75" x 1.5" and can scan wireless video frequencies in less than five seconds. Dual antennas help the device to lock on to wireless signals up to 500 feet away, and the 2.5" LCD is large enough to get your Peeping Tom fix.
Camera specifications are as follows:
* Full Range Frequency Scanning from 900 MHz 2.52 GHz
* 2.5 High Resolution Monitor
* LCD Display Shows Frequency and User Setting Details
* Full Range Video Protocol auto-switching for PAL/ NTSC, CCIR/EIA
* Power 4 AA Batteries (not included) or External AC Adapter
* Auto and Manual Scanning Modes
* Fine Tuning Rocker Switch for use after alert
* Battery life indicator on LCD
* Antenna Sensitivity Indicator on LCD
* Audible Alarm On/Off Indicator on LCD
All of this countersurveillance luvin' comes at a price though. A painful $499.95 price to be exact.

Read More

| BrickHouse Security via Engadget
Posted by John Goulden Categories: Cameras, Corporate News,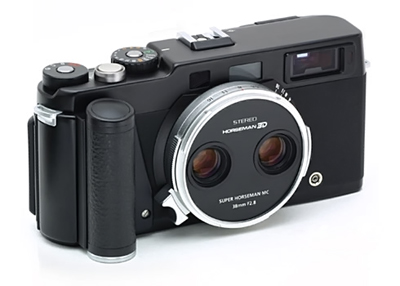 What goes around, comes around they say, and Komamura seems intent on bringing stereo photography back to the mainstream. Okay, so it'll never be mainstream, and there are still stereo cameras on the market so it's not entirely new again, but most stereo cameras are cheaply built, with cheap lenses. By contrast the Horseman 3D is a stereo camera that features two 38mm f/2.8 Fujinon lenses which share a single shutter. A prototype was unveiled a few months ago, and the company has recently released news of a summer 2006 debut. The price certainly isn't for the budget-minded at a rumored $5,000 USD.

Read More

| Komamura via The Online Photographer
Posted by John Goulden Categories: Cameras, Corporate News, HDTV, Movies,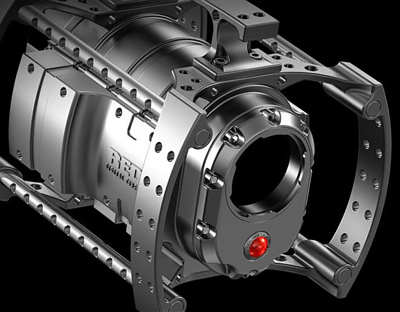 You have to admit, Mysterium sounds like a late-night infomercial product that comes with a free paring knife if you order right now. Not in this instance though as Mysterium is the oddly named 12-megapixel CMOS sensor used in the Red One video camera. With 11.4M usable pixels, the camera offers HD resolutions in the form of 720p and 1080i, and beyond conventional HD in 2K, 4K, and 2540p formats. Created to be future-proof, the camera is modular by design and "easily accepts upgrades in hardware, software, storage, handling and monitoring accessories." The picture shown above includes the optional Red-Cage accessory that is primarily used for mounting accessories (and obliterating one's toes if accidentally dropped). The Red One camera by itself weighs less the 7 pounds and is made from a lightweight magnesium alloy.
Currently under development, with no release date in sight, the Red One carries a tentative MSRP of $17,500 USD. Refundable reservations are currently being accepted for a mere $1,000 USD.

Read More

| Red Digital Cinema via Fosfor Gadgets
Posted by John Goulden Categories: Cameras, Corporate News, Portable Audio / Video, Wireless / WiFi,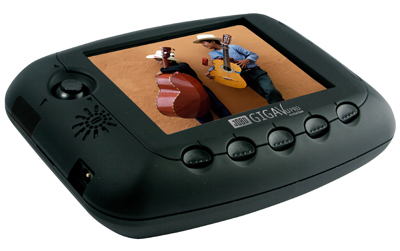 Originally slated for an April 2006 release, the Giga Vu Pro evolution launch date has been pushed back to May 2006. "What in the heck is a Giga Vu Pro evolution" you ask? Think of it as a portable media storage/player device on steroids. Although it can function as a portable media player, its main goal in life is to store digital images and provide the necessary controls and information for critical reviewing. Targeted at professional and prosumer photographers, the GVPe is much more than a standard media storage device with specialized features like a calibrated 3.7-inch widescreen LCD (that can be re-calibrated as necessary), RAW decoding, DVI and analog outputs with sound, RGB and luminance histograms with blown highlights warning, and a built-in FTP server for Wi-Fi capable cameras. Of course, all work and no play isn't very fun so the GVPe does include MP3 and video playback functionality as well.
Three different versions will be offered with the hard drive capacity as the only distinguishing variable. Suggested list prices are as follows: $495 (40GB), $695 (60GB), and $895 (120GB). All pricing shown is USD.
Full specifications after the jump.

Read More

| JOBO AG via Rob Galbraith DPI (adjusted launch date)
Read More

| Rob Galbraith DPI (GVPe overview)
Click to continue reading Giga Vu Pro Evolution

Posted by Frank Bisono Categories: Accessories, USB, Cameras, Cell Phones, Portable Audio / Video, Storage, Video Games,
Big news coming out of Sandisk Headquarters today with three new announcements: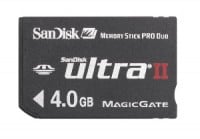 1) SanDisk Announces 4-Gigabyte Memory Stick Pro Duo Cards For Digital Photographers: - This is great news for both pro and pro-am photographers. We can never have enough memory and this little gem is going to provide plenty of room for those RAW images. As far as we can tell this card should also work on the Sony PSP. We are getting ever-so-close to that PSP being really functional with hard drive sized capacities approaching rapidly.
The Ultra II cards are primarily targeted to advanced digital photographers with high-resolution digital cameras that require fast, large-capacity digital film cards to quickly shoot many high resolution images. Each SanDisk Ultra II card features a minimum write speed of 9 megabytes per second (MB/sec.) and a minimum read speed of 10MB/sec. These fast write speeds are designed to take advantage of advanced digital camera features such as rapid fire, continuous-shooting modes or to capture digital video clips.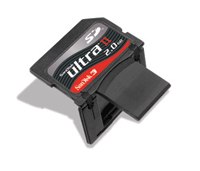 2) SanDisk Doubles Capacity of Innovative USB-Flash Memory Combo Card: Here's one for you mobloggers and camera phone freaks. Now you can get a tasty 2GB SD card for that Treo 650 of yours. This is one killer SD card. With the ability to fold in half and be inserted into any standard USB slot, we give this SD card mad props and high marks on the "gotta have it" scale.
The SanDisk Ultra II SD Plus line features write speeds of 9 megabytes (MB) per second and read speeds of 10MB/sec. The cards are targeted at enthusiast and prosumer-level digital photographers with 5 mega-pixel or higher resolution digital cameras that require significantly faster flash memory film cards. The faster cards allow photographers to shoot images in rapid sequence and minimize the lag time between shots.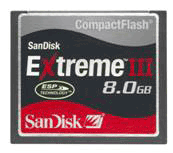 3) SanDisk Doubles Capacity Of Its SanDisk Extreme III Cards: Its Fastest Digital Film Cards For Professional Photographers - Rounding out the triple whammy is the killer announcement of them all. Doubling the previous 4GB capacity, Sandisk has introduced one wicked fast 8GB CF card that will be making it's way into every professional photographers gear bag that I know. This one is a killer folks.
SanDisk Extreme III CompactFlash and SD cards have minimum write and read speeds of 20 megabytes per second (MB/sec.) Memory Stick PRO Duo cards have minimum write and read speeds of 18 MB/sec. 2 The SanDisk Extreme III cards, which range in capacity between 1- and 8GB are among the world's fastest working cards in many of today's leading digital single lens reflex (SLR) cameras.
Not a bad day for Sandisk if we do say so ourselves. Now off we go to find that fourth job so we can pay for all this new memory our digital habbits are requiring these days.

Read More

| SanDisk Press Room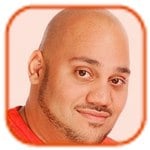 Posted by Andru Edwards Categories: Cameras, Features, Misc. Tech, Podcasts, Portable Audio / Video,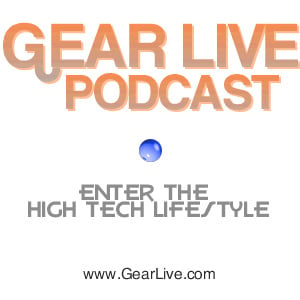 Today we had a few interesting items come into our radar that we wanted to talk about. In today's episode:
Warpdrive Patent Turned Down: We discuss the US patent office rejecting a patent request for a technology that is a far way off.
iPod Video Privacy Filter: The Digital CowBoy iPod video filter sounds like a good idea. We discuss it's pros and cons.
Canon EOS 30D: Finally, we talk about the significance of the Canon EOS 30D camera.
Here's how to get the show:
|Subscribe| - iTunes
|Subscribe| - RSS
|Download| - Enhanced AAC
|Download| - MP3
Voices: Andru Edwards, Sparky
Length: 10:23, 5 MB

IMPORTANT: We are surveying the listeners of our podcast to see what it is that people like, and more importantly, what they don't like. It is anonymous, and just takes a couple of minutes. If you have the time, we would appreciate it!
Don't forget to vote for us on Podcast Alley! Also, be sure to check out the Gear Live Odeo Channel, and subscribe there are well.
Posted by John Goulden Categories: Cameras,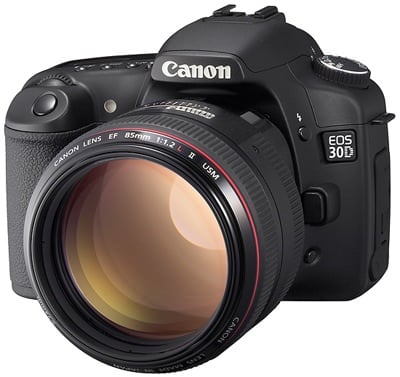 After a few months of waiting, Canon has officially released the Canon EOS 30D. The 30D is an evolutionary upgrade from the EOS 20D and shares many of the same components/features such as the 8.19-megapixel CMOS sensor, shutter speed (1/8000), and autofocus system. New to the 30D is the 2.5" LCD with a greatly increased viewing angle as compared to the 1.8" LCD on the 20D. A deeper burst depth allows you to take more pictures in rapid succession before the camera writes to memory and is a welcome improvement when shooting in RAW mode. ISO speed is now adjustable while looking through the viewfinder and should make shooting with changing light conditions a much easier task. Changes to the Picture Style menu are abdundant, but one of the best is the ability to disable in-camera sharpening.
With a street price rumored to be $1399, the newest member of the EOS lineup is nicely priced. The question is, does it offer enough of a feature upgrade for current 20D users? Time will tell.

Read More

| Rob Galbraith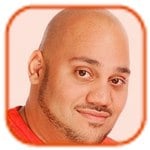 Posted by Andru Edwards Categories: Cameras, Features,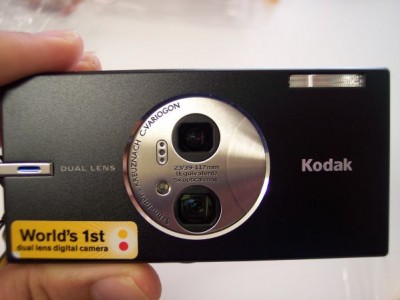 We just received a Kodak EasyShare V570 camera, and figured we would share the love. This is the one that Kodak was trying to pimp hardcore at CES, touting it as the world's first dual lens digital camera. So far, we are very impressed with the build, responsiveness, and overall quality of this particular EasyShare camera. In the past, it seemed that the Kodak EasyShare line was geared towards the budget consumer, but the V570 looks like it can definitely compete with the best of them. Check out a couple more images after the jump, or head on over to the gallery to check out the whole set. Stay tuned for our full review.
Click to continue reading Unpacking The Kodak EasyShare V570
© Gear Live Inc. – User-posted content, unless source is quoted, is licensed under a Creative Commons Public Domain License. Gear Live graphics, logos, designs, page headers, button icons, videos, articles, blogs, forums, scripts and other service names are the trademarks of Gear Live Inc.