Posted by James DeRuvo Categories: Accessories, Cameras, Home Entertainment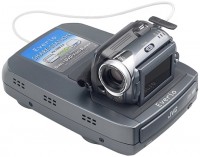 JVC's Everio camcorder now makes it easier to burn videos straight from it's onboard hard drive thanks to the Everio CU-VD10 Share Station. The Share Station is a DVD burner designed specifically for use with three new JVC Everio G-Series camcorders. Connected via USB 2.0, the Everio Share Station will create a DVD that has direct access to scenes, easy re-sequencing of scenes, and instant scene deletion. Once connected, the camcorder automatically identifies the DVD burner and is used to control it with a menu that appears on the camcorder's LCD, and with the push of a button, one hour of video clips are burned to a blank DVD-R/RW disc in about 45 minutes.
The JVC CU-VD10 Everio Share Station sells for about $200.
Read More

| JVC Press Room

Posted by Nino Marchetti Categories: Cameras, Corporate News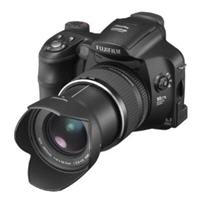 Fujifilm today is showcasing their first ever digital camera to work with their "face detection technology" to take better pictures. The new FinePix S6000fd is priced at $499.95 and should be available in September.
The FinePix S6000fd, said Fujifilm, detects up to 10 human faces regardless of their position in the scene. The faces are then reportedly prioritized, with the camera adjusting "its focus and exposure automatically so the intended subject is sharp, clear and exposed in the most flattering manner". Other features highlighted by Fujifilm include automatic power intensity adjustment of the flash system depending on scene conditions, a 6.3 mega-pixel CCD, ISO equivalency up to 3200 at full resolution, 28-300mm Fujinon 10.7X optical zoom lens and a dual-shot mode.
Read More

| Fujifilm FinePix S6000fd Product Page

Posted by Nino Marchetti Categories: Cameras, Corporate News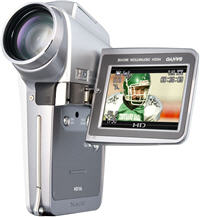 Sanyo announced a new digital media camera today due for release in September which builds upon the success of their Xacti HD1. The new Xacti HD1a is priced at $699.99 and features an optimized recording mode for portable video players as well as a 16:9 still shooting mode for widescreen viewing.
The Xacti HD1a, which Sanyo says is ergonomic and can be operated with one hand, can record both 720p high-definition video and 5.1 megapixel digital still images to a standard SD flash memory card. It also includes among its feature set in-camera video editing, a 2.2-inch LCD display and 10x optical zoom.
Read More

| Sanyo Press Release

Posted by Nino Marchetti Categories: Cameras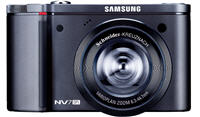 Samsung has introduced a new line of digital cameras ("slim-bridge") which feature slim, stylish designs, easy to use features and lots of cool technology. An example of the new NV Series is the seven-megapixel NV7 OPS, priced at $449.99 and available this fall.
The NV7 OPS has a super slim body which measures 4.2" x 2.5" x 0.8". Besides having seven-megapixels, this digital camera also incorporates a Schneider 7x optical zoom lens (equivalent to 38-270 mm in 35 mm format), optical picture stabilization and shake reduction.
Other features of the NV7 OPS include three kinds of manual exposure adjustment, an auto macro function that automatically adjusts shooting distance and focus between 10cm to infinity, video recording in VGA (640x480) at 30fps, 11 scene modes and several special effects functions for in-camera editing.
Read More

| Samsung Product Page

Posted by Nino Marchetti Categories: Cameras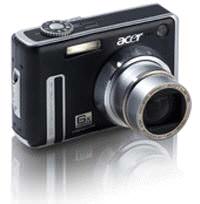 Acer is apparently out today with a new 8.28-megapixel digital camera which looks to incorporate cutting edge features in a retro design. Say hello to the CP-8660.
The CP-8660 sports the following in a lightweight design: 6x optical zoom, a 2cm super macro mode, 17 preset shooting modes, 25MB of internal memory, SD card support, video recording, a 2.8" TFT LCD screen, PictBridge support, USB 2.0 connectivity, built in editing tools, voice memo and a rechargeable battery.
On top of all of this, the CP-8660 is apparently the first Acer camera to come with anti-shake DSP (Digital Signal Processing) technology.
Read More

| Acer Product Page via Gizmodo
Posted by John Goulden Categories: Cameras, Corporate News, Internet, PC / Laptop, USB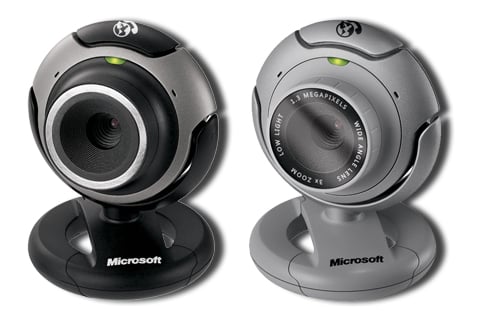 It's no secret that Microsoft wants to integrate PC and Xbox 360 users together when Vista debuts later this
millenium
century
decade. One step towards that goal is the integration of instant messaging between the two disparate platforms, and with the release of the Xbox 360 Live Vision Camera a short time ago, Microsoft is partway there. Keeping the momentum going, Microsoft is now releasing two new webcams aimed at the PC market, the VX-3000 and VX-6000 LifeCams.
The first two available webcams, the Microsoft LifeCam VX-6000 and Microsoft LifeCam VX-3000, bring a new dimension to Windows Live Messenger and feature exclusive industry firsts that streamline the webcam experience: • Windows Live Call Button. Located on the top of each LifeCam, the Windows Live Call Button makes placing a video call a breeze by eliminating the usual multiple steps. Just one touch brings up the Buddy Picker, a tool that shows users only current online buddies. They simply select their contact's name and they are on their way to making a video call. • LifeCam Dashboard. Built right into the Windows Live Messenger window for easy access during video calling, the LifeCam Dashboard provides simple access to the controls people need most, including pan, tilt and zoom. Now users' attention stays where it should be — on their video conversation. • One-touch blogging. Windows Live Spaces is one of the fastest-growing blog communities in the world, with more than 50 million individual Spaces. Now, users can post High Definition LifeCam pictures directly to their Windows Live Space blog with one click from within the LifeCam window. The new Microsoft LifeCam VX-6000 is a top-of-the-line wired webcam providing the highest quality still photography on the market (5.0 megapixels interpolated), High Definition video (1.3 megapixels)3 and 3x digital zoom. A 71-degree wide-angle lens allows enough room for up to three people to join in the conversation. The Microsoft LifeCam VX-3000 offers High Definition still photography (1.3 megapixels interpolated) and brilliant video (640x480 pixels). Both LifeCams feature a built-in acoustic noise-canceling microphone to ensure crystal-clear audio performance without adding clutter from extra headsets or external microphones. In addition, both new LifeCams come with fun Video Effects, such as falling snowflakes and twinkling stars, to personalize and enhance the background of video conversations. The LifeCams also have a Universal Attachment Base for easy and secure attachment to virtually any size monitor.
The webcams are available now with USD list prices of $99.95 (VX-6000) and $49.95 (VX-3000).

Read More

| Microsoft via bit-tech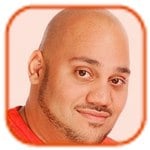 Posted by Andru Edwards Categories: Cameras, Cell Phones, Design, Handhelds, Mods / Hacks, Videocasts
What happens when you create a giant slingshot, and use it to propel a piece of old-school technology into a solid cement wall at over 100 MPH? Find out in this episode of Breakin' Stuff.

Here's how to get the show:
Subscribe: iTunes iPod / H.264 | iTunes MPEG-4 | RSS iPod Feed | RSS MPEG-4 Feed
|Download| - iPod-formatted H.264 (Mirror)
|Download| - DivX (Mirror)
|Download| - MPEG-4 (Mirror)
|Download| - PSP (Mirror)

IMPORTANT: We are surveying the viewers of our show to see what it is that people like, and more importantly, what they don't like. It is anonymous, and just takes a couple of minutes. If you have the time, we would appreciate it! As always, feel free to let us know what you think in the comments.
Here's how to get the show:
|
Download
| - iPod-formatted H.264
|
Download
| - MPEG-4
Posted by John Goulden Categories: Cameras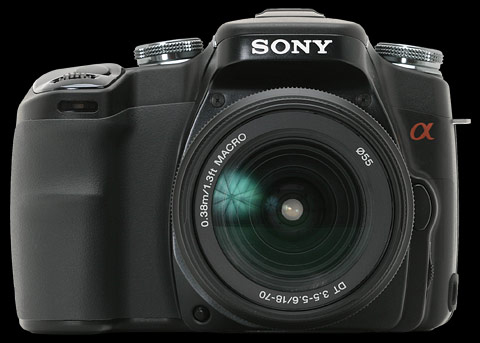 With Sony and Minolta teaming up last year, it was only a matter of time before the fruits of their partnership were made apparent. That time is now, and the result is Sony's first SLR with interchangeable lenses - the DSLR-A100.
The camera uses a lens mount system that is compatible with Minolta's A-type bayonet mount, and that's good news for a couple of reasons. One, it gives existing Minolta camera users an upgrade path for their compatible equipment. That's important because it was only a short while ago that Minolta announced they were withdrawing from the camera business, leaving more than a few customers in the lurch. Secondly, it gives new owners of the DSLR-A100 an immediate upgrade path with the abundance of pre-existing 3rd-party and Minolta lenses.
Sony has taken Minolta's anti-shake technology, made a few improvements, and dubbed it Super SteadyShot. They claim that having it enabled allows use of shutter speeds up to 3.5 stops lower than without it. Having image stabilization built into the camera body is nice as it allows you to use the feature with any lens, as opposed to buying special lenses just to get the feature. Other items of note include the ability to take continuous shots at three frames per second (at any resolution except RAW) until the memory card is full, a 40-segment metering sensor, and an anti-dust feature that basically vibrates the CCD clean.
An expected street price of $899.95 puts the new DSLR firmly in the entry-level SLR camp, competing with Canon's Digital Rebel XT and Nikon's D70s. It's arguable that Canon and Nikon don't have too much to worry about, but even so, competition is always a good thing.

Read More

| Rob Galbraith DPI
Read More

| Digital Photography Review
Posted by John Goulden Categories: Cameras, Portable Audio / Video, Wireless / WiFi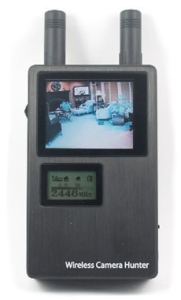 With so many wireless devices in use, it's a safe assumption that your daily travels take you within range of more than a few wireless surveillance cameras. Even without spending a bundle, companies like D-Link, Linksys and Hawking Tech offer wireless cameras for the masses, so you know they're out there. . . watching . . . you. To take advantage of all of those cameras and help satisfy the voyeur among us comes the Wireless Camera Hunter.
The Wireless Camera Hunter is pocket sized at 2.75" x 4.75" x 1.5" and can scan wireless video frequencies in less than five seconds. Dual antennas help the device to lock on to wireless signals up to 500 feet away, and the 2.5" LCD is large enough to get your Peeping Tom fix.
Camera specifications are as follows:
* Full Range Frequency Scanning from 900 MHz 2.52 GHz
* 2.5 High Resolution Monitor
* LCD Display Shows Frequency and User Setting Details
* Full Range Video Protocol auto-switching for PAL/ NTSC, CCIR/EIA
* Power 4 AA Batteries (not included) or External AC Adapter
* Auto and Manual Scanning Modes
* Fine Tuning Rocker Switch for use after alert
* Battery life indicator on LCD
* Antenna Sensitivity Indicator on LCD
* Audible Alarm On/Off Indicator on LCD
All of this countersurveillance luvin' comes at a price though. A painful $499.95 price to be exact.

Read More

| BrickHouse Security via Engadget
Posted by John Goulden Categories: Cameras, Corporate News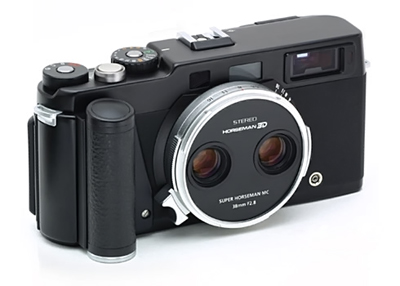 What goes around, comes around they say, and Komamura seems intent on bringing stereo photography back to the mainstream. Okay, so it'll never be mainstream, and there are still stereo cameras on the market so it's not entirely new again, but most stereo cameras are cheaply built, with cheap lenses. By contrast the Horseman 3D is a stereo camera that features two 38mm f/2.8 Fujinon lenses which share a single shutter. A prototype was unveiled a few months ago, and the company has recently released news of a summer 2006 debut. The price certainly isn't for the budget-minded at a rumored $5,000 USD.

Read More

| Komamura via The Online Photographer
© Gear Live Inc. – User-posted content, unless source is quoted, is licensed under a Creative Commons Public Domain License. Gear Live graphics, logos, designs, page headers, button icons, videos, articles, blogs, forums, scripts and other service names are the trademarks of Gear Live Inc.