Posted by Chris Cardinal Categories: CES, CES 2006, Features, Home Entertainment, Household, Videocasts

CLICK HERE TO DOWNLOAD VIDEO - iPod Formatted
CLICK HERE TO DOWNLOAD VIDEO - H.264
Here's how to subscribe to our video show, The Bleeding Edge:
Subscribe: iTunes iPod / H.264 | iTunes MPEG-4 | RSS iPod Feed | RSS MPEG-4 Feed
We got some quality hands-on time with the forthcoming TiVo Series 3, TiVo's first HD-capable DVR. The Series 3 unit has some cool new features, including a single-color, two-line OLED LCD display on the front of the unit that shows you what's being recorded on each tuner. We interviewed Bob Pony of TiVo (TiVoPony on the TiVo Community forums) about what we can expect in the Series 3, so be sure to check out the video interview above. The quick and dirty is that it features built-in ethernet, an external SATA port for expanding your TiVo's capacity, and that it will ship with a 250 GB hard drive. (Note: Bob incorrectly states in the video that the shipping capacity is 300 GB. He corrected himself after we had finished shooting.) No official release date exists, of course, but they're saying "in the second half of 2006." We will have a downloadable version of this video up shortly.
Follow the jump for our personal impressions on the Series 3.
Here's how to get the show:
|
Download
| - iPod-formatted H.264
|
Download
| - MPEG-4
Click to continue reading CES 2006 Video: TiVo Series 3 Video Interview, First Look

Posted by Chris Cardinal Categories: CES, CES 2006, Home Entertainment, Software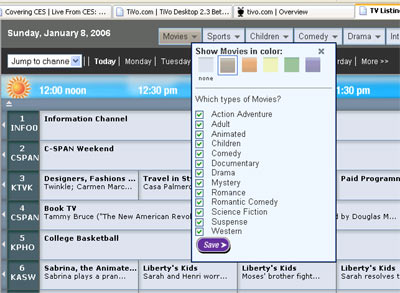 While spending some time in the TiVo booth, we got to play around with their new, AJAX-based (aka Web 2.0 aka XMLHttpRequest) online scheduling utility. Clicking from show to show expands an information pane in the same window with all the details and options. You're able to color certain genres of the guide on the fly and scrolling keeps the time bar at the top of the screen.
TiVo assured us that simply typing in the URL wouldn't work, but, as it turns out, they were wrong. The application is still at an in-house Beta stage and shouldn't be used unless you fully understand it, but that address is: http://www3-beta.tivo.com/tivo-tco/. Log in to your TiVo account somewhere else on the normal site first for full access to your DVRs and listings.
Keep in mind that TiVo could easily pull the plug on this the second they realize someone is linking to it, but we thought we'd give you the scoop and the opportunity to play around with the next generation of TiVo's Online Scheduling software.

Posted by Chris Cardinal Categories: CES, CES 2006, Features, Misc. Tech, Transportation
Dephi introduced their revolutionary drowsiness and distraction detection system as part of their "cocoon of safety" set of auto safety-based integrated technologies. The system automatically locks onto your eyes and monitors them for signs of drowsiness. Long before you actually begin closing your eyes for prolonged periods, your pupil and eye movement activities let them system know that you may be getting drowsy and allows it to prepare to alert. Further, when the system detects that you're distracted for a period longer than that required to say, check your blind spot, or change a lane, it can also issue an alert.
Check out our video interview with one of the Delphi developers as he walks us through the technology, explains its future implementations and lets us see exactly how it works. (And enjoy a psuedo-infrared shot of me, seeing just how flexible the system is.)
With integration into other safety systems, like adaptive cruise control and assisted braking, the eye-tracking won't necessarily just alert the user, but can instead proactively help to prevent or reduce the severity of an accident. As someone who's nearly killed himself a few times on the I-10 to Tucson at 1 am, I can hardly wait.
A few notes about the video demo, after the jump.
Click to continue reading CES 2006 Video: Delphi Eye Tracking Driver Drowsiness and Distraction System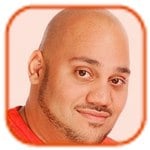 Posted by Andru Edwards Categories: Cell Phones, CES, CES 2006, Features, Portable Audio / Video
We spent some time with John Mulder of Sony Ericsson going over the new Walkman W810i. In this video feature, the Sony Ericsson representative goes in-depth on the phone, giving us the deets on just about all the features of the phone, as well as detailing the improvements and changes over the Walkman W800i. The new model features Bluetooth, IRDA, supports up to 2 GB Memory Stick, 2 megapixel camera, 1.9-inch TFT 262k color screen, and is the fifth Walkman phone. Oh, and it has EDGE and Quadband GSM 850/900/1800/1900 - but we will let John tell you about all that, so check out the video.

Posted by Chris Cardinal Categories: Accessories, USB, CES, CES 2006, Peripherals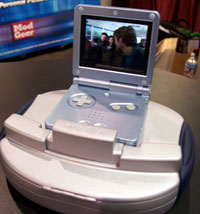 MyFlix was showcasing their Game Boy Advanced DVD player, a device that allows you to plug in a GBA SP through its cartridge slot and play back full DVDs. The quality of the screen was definitely watchable, and they assure me that they'll be slimming down the actual unit, which itself was just a tad bulky. It will retail for close to $70 and be available in normal retail markets and online in July. Battery life was the one element that I had a few misgivings about—3-4 hours for four AAs. (They suggested rechargeables, natch.) The unit does have an AC adapter and they're looking to integrate speakers. It also has a standard minijack headphone jack.
In addition to the MyFlix, they were also demoing the MyFrame, an affordable, USB-based digital picture frame. Essentially a tiny, USB-based display, the unit pulls pictures and power from your nearby computer. Adding pictures is as simple as dragging them to their software, and you can control the slideshow details. The unit will retail for about $70 as well, and the way they can get the cost down is by using a smaller, limited viewing angle LCD. It's about 3.5", and the easel it rests on is adjustable so you can set it for your normal sitting position at your desk. It's actually a pretty neat solution for office pictures, and affordable enough to make sense to buy for mom.

Posted by Chris Cardinal Categories: CES, CES 2006, Software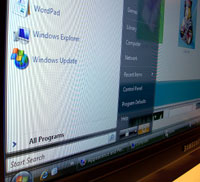 I had the opportunity to spend close to 20 minutes interviewing and picking the brain of one of the Microsoft Vista product managers who in the Driver Group for the Windows Vista OS. John Clavin let us in on how the development process works over at Microsoft and what sort of manpower is required to develop, test and release a product of this size. As a developer myself, I was like a kid in a very, very nerdy candy store, begging to learn more about the system. (The ladies love it when I talk code to them. I swear.)
Versioning, stress testing, lines of code, distribution, builds, rebuilds and more, after the jump, straight from the horses mouth and only on Gear Live.
Click to continue reading Live From CES: Hands On With Vista—Vista By The Numbers, A Developer Tells All

Posted by Chris Cardinal Categories: CES, CES 2006, Home Entertainment, Household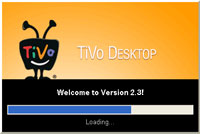 I was definitely excited to see and explore the new TiVo Desktop. More than just an incremental upgrade, the new Desktop introduces auto-scheduling of transfers. Desktop detects if a show is part of a Season Pass and allows you to tell your Desktop client to automatically grab any new episode of that series your TiVo records. Perhaps the most exciting new feature is the inclusion of automatic transcoding and transferring to your portable devices. If you have an iPod Video, for instance, you indicate that you want your scheduled transfers to be used for your iPod. TiVo Desktop will automatically grab the shows from your TiVo, transcode them to iPod Video's preferred format, and even transfer it directly to your iTunes library and straight to your device, if it's docked. Another such option exists for the PSP and the ability for other portable devices is definitely there. It's about to enter beta testing and they estimate its release date will hit around sometime Q1 2006. (Or "very soon.")
Oh, and watch this space for an in depth video interview and hands on shot of the Series 3, along with some extra-juicy information that only we have.

Posted by Chris Cardinal Categories: CES, CES 2006, Features, Home Entertainment, Household, Wireless / WiFi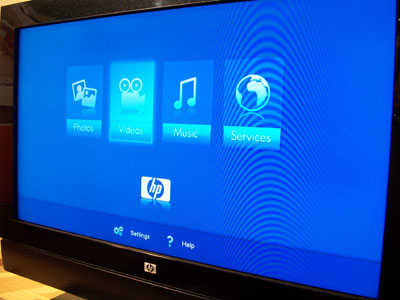 Stopping by HP's rather large booth in South Hall's upstairs, we stumbled upon their SLC3760N 37" LCD HD TV. It's quite a mouthful no matter how you try to say it, but the TV had some stellar features that looked to function brilliantly. The TV is a uPNP device that allows you to hop on your local wireless (802.11a/b/g) or wired (100-base) network and instantly start watching media from your home's PCs. It's able to playback MPEG-1, MPEG-2, DivX, XviD (or, at least, MPEG-4), MP3s, AOL Radio and Rhapsody, and whatever photo formats you can throw at it.
It also features a 176° viewing angle, which looks quite stunning, and a 6,000:1 contrast ratio on a 720p screen. Release date is set tentatively for "early Spring" with a price "to be announced." After trying a bit harder to eek a price out of him, he mentioned that the LCD on its own, minus all the connectivity functions, is (of course) absolutely top of the line, so you can expect to pay what a similar-quality tv might cost. He mentioned that the connectivity stuff adds only about $300 to the cost, which is pretty reasonable for such a flexible device.

Posted by Chris Cardinal Categories: CES, CES 2006, Software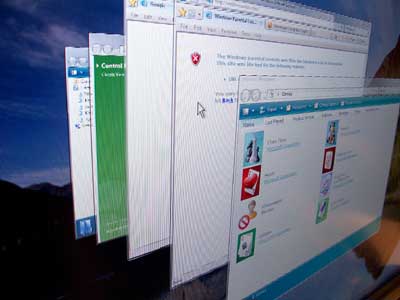 Another interesting aspect of the forthcoming Windows Vista is how closely integrated it will be with your gaming experience. Games are now installed and tracked as their own element, complete with metadata that allows them to be sorted and managed better. By going to the Games menu in Windows, you'll be able to quickly jump to the manufacturer's support page, see installation details and quickly launch into your games. It's not terribly exciting or even all that different, but it allows Windows to maintain a firm grip on parental controls with games, restricting play to games installed and approved through the system. This sort of tight integration with the OS makes me wonder if its extensibility might allow for more severe DRM and copy-protection schemes. Microsoft says they have legacy metadata for more than 2,000 games, and most developers will be including the small amount of metadata that will let them take advantage of the system. (And for those of you wondering, the picture is a shot of the advanced, DirectX 9-based application switching animations in Vista. We'll likely have more on the graphical improvements in a later post.)
Check after the jump for a quick look at Microsoft's new method to measure system performance, and some of the enhancements we found in the System Properties console.
Click to continue reading Live From CES: Hands On With Vista—Windows and Gaming, System Performance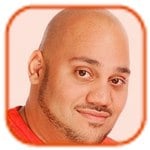 Posted by Andru Edwards Categories: CES, CES 2006, Portable Audio / Video, Wireless / WiFi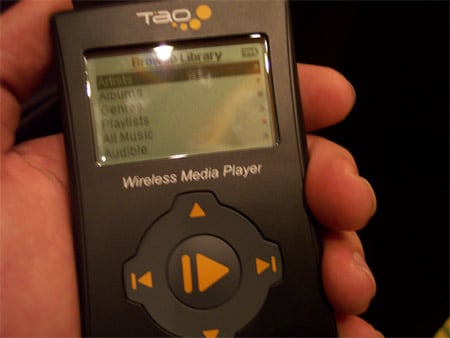 We thought this one might be interesting enough to tell you about - at first glance, the Tao Wireless Media Player is just like all off your standard run-of-the-mill MP3 players. However, this device has integrated 802.11b which allows it to stream content stored anywhere on your network (or any network it is allowed to access, for that matter.) Even better, it also has a 20 GB internal hard drive, so you can still store your tunes on it as well. When you want to stream music, you can even use the built-in WiFi hotspot finder, which will sniff out networks for you to jump on. Focusing on a "sharing" theme, the device also has an FM transmitter built-in, so you can send the streaming music or MP3 files to a radio. Not only that, it also has two headphone ports - great for listening to tunes with your honey.
Click to continue reading Live At CES 2006: TAO Wireless Media Player
© Gear Live Inc. – User-posted content, unless source is quoted, is licensed under a Creative Commons Public Domain License. Gear Live graphics, logos, designs, page headers, button icons, videos, articles, blogs, forums, scripts and other service names are the trademarks of Gear Live Inc.