Find Our Latest Video Reviews on YouTube!
If you want to stay on top of all of our video reviews of the latest tech, be sure to check out and subscribe to the Gear Live YouTube channel, hosted by Andru Edwards! It's free!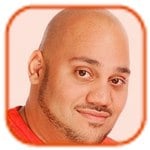 Posted by Andru Edwards Categories: Broadband, Editorial, Features, Internet,
A little under two weeks ago, we made a long-standing issue that we had with Verizon public. The fact that they had ignored our request to fix a huge oversight that resulted in our private FiOS account info to fall into the wrong hands for over 8 months was starting to upset us just a tad. We knew that if we shared it with you, our readers, that Verizon would have no choice but to respond quickly. At least, that was the hope.
Well, sure enough, after the story was picked up on The Consumerist as well as made it to the front page of Digg, we received a phone call. Then an email. Then another phone call. Then a couple more emails. Verizon Damage Control had stepped in.
Click to continue reading Follow Up: Verizon makes good on our FiOS privacy woes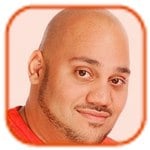 Posted by Andru Edwards Categories: Broadband, Editorial, Features, Internet,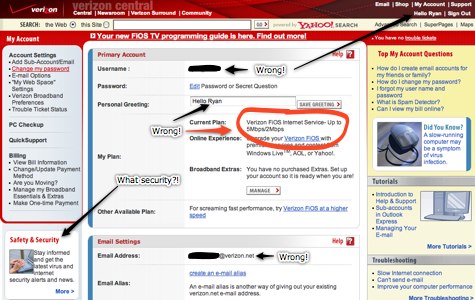 Seeing as we've been experiencing a ton of customer service issues with our Verizon FiOS service for the past 8 months, we figured it was time to put out a warning to you guys. After all, we typically hear that the FiOS Internet service is remarkably amazing, and people have been dumping cable in droves when FiOS becomes available in their area. Hey, there is good reason to. Where we are at, right outside Seattle, our choices are slow DSL, Comcast at 8.0 down and 768k up, or FiOS with a max speed of 30.0 down and 15.0 up (which is the plan we are on.)
Now let's be clear here, we love the FiOS service. It works fantastically, it has never gone down in the 8 months we've been using it, and it's, well, fast.
So what is the problem? To put it bluntly, Verizon has shown that they don't care - at all - about protecting their users private, confidential information. Now, why would we make a statement like that? Check it.
Click to continue reading Our Verizon FiOS customer service nightmare: Why won't they protect my private customer information?

Posted by Sparky Categories: Apple, Broadband, Internet, PC / Laptop, Peripherals, Wireless / WiFi, USB,

AT&T just announced their USBConnect 881 - an HSDPA/HSUPA modem for Macs and PCs that connects via USB. The minuscule 1.25oz modem claims to give an average download speed of 600kbps to 1.4Mbps, with uploads clocking in at 500kbps and 800kbps in HSUPA markets. While it may not be as slim and sexy as an Expresscard modem this looks like a great option for those with an older laptop, or a Macbook looking to quench their hankering for high speed laptop data on the go.
Available now for $50 with a 2 year contract, or for $299 without a commitment to AT&T.
Read More

| AT&T

Posted by Sparky Categories: Apple, Broadband, Cell Phones, Handhelds, Internet, Mods / Hacks, Portable Audio / Video, Wireless / WiFi,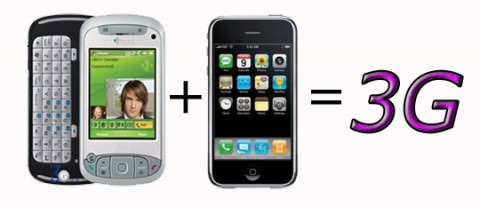 Pyrofers has posted a how-to on turning a Windows Mobile 5 or Windows Mobile 6 phone with 3G access into a high-speed modem for the iPhone. The whole process seems a little extreme given that you would have to pay for, carry, and keep active a 2nd device at all times, but might be useful if you have a spare Windows Mobile device hanging around and if you can convince your work to pay for an unlimited data account for it. Fair warning - the hack involves registry editing on your Windows Mobile device so proceed at your own risk. As for us, we will likely just wait it out for the iPhone 2.0 (iPhone Extreme?) to come out with 3G internet access built in.
Read More

| Pyrofers Projects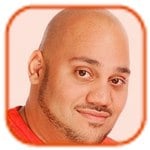 Posted by Andru Edwards Categories: Apple, Broadband, PC / Laptop, Wireless / WiFi,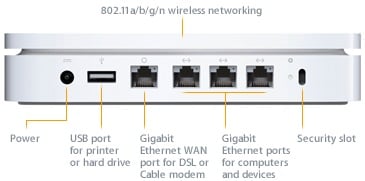 When Apple released the new Airport Extreme back in January, we complained about the lack of gigabit Ethernet ports. After all, if you are gonna call the thing "Extreme", you should make sure that the title fits, right? Well, fast forward to seven months later, Apple has finally updated their Airport Extreme 802.11n Base Station with gigabit ports. Here at Gear Live HQ, we have wired gigabit running through the place, so this is a very welcome change from our perspective. The price of the Airport Extreme remains at $179 USD.
Read More

| Airport Extreme 802.11n Base Station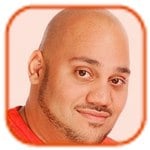 Posted by Andru Edwards Categories: Broadband, Corporate News, Editorial, Features, Household,

Vonage E-911 isn't helping us at all in our home. For some reason, despite inputting the correct address over and over, Vonage automatically changes it to a completely different address. One that isn't even in the same city, in fact. At first, it was an annoyance. You see, when we signed up for Vonage, we gave them our address and thought that was that. A couple weeks later, we got a confirmation email saying that the address we submitted was accepted - however, in the email, it listed an address we had never seen before. Odd, we thought. We changed it back, and went along on our way…until a couple weeks later we got the same email. Our change has been accepted, but…again, Vonage changed our submission to that same address in a city that is ten minutes from where we have service. We changed it back, and dropped Vonage a support email. We never heard back from Vonage on support. However, two days ago we needed to call an ambulance to rush our 3-year old to the hospital in what was a life-threatening situation. Fortunately, the 911 operator has our correct address come up on her screen - something that when you are in the midst of an emergency, you don't want to take the time to have to recite.
However, the day AFTER that frantic 911 call, guess what we found in our email inbox…
Click to continue reading Vonage Keeps Changing Our E-911 Settings To An Incorrect Address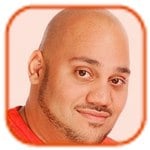 Posted by Andru Edwards Categories: Broadband, Peripherals, Wireless / WiFi,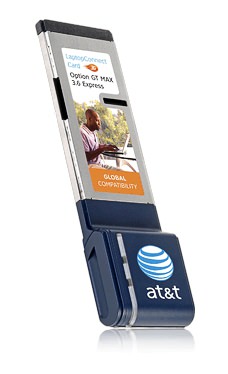 AT&T has just launched their new Option GT Max 3.6 Express mobile broadband HSDPA ExpressCard. We have been waiting for something like this to come down the Cingular/AT&T pike for quite a while now, especially since Verizon has been rocking a 3G card in the V640 ExpressCard since late last year. Still, better late than never, right? The Option GT MAx 3.6 Express is being touted by AT&T as a Windows-only device, despite the fact that Option has released Mac drivers for the card. Details about the Sierra Wireless 875U USB HSDPA modem were also released, and that too is showing as being Windows only, despite Mac drivers being available. Our guess? AT&T just won't help you troubleshoot issues in OS X, but we think it will work just fine.
You can pick up the GT Max 3.6 Express now for $49.99 with two-year contract after $100 rebate, while the Sierra Wireless 875U price is being left in the dark for now. At least we know what will be available in May.
Read More

| AT&T Option GT Max 3.6 Express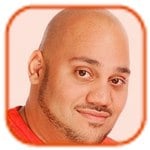 Posted by Andru Edwards Categories: Broadband, Corporate News, Internet,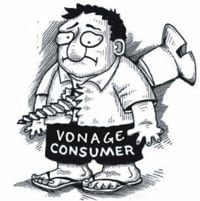 So, it looks like things are going from bad to worse for VOIP phone company Vonage. Last week, a judge ruled in favor of Verizon citing that Vonage was infringing upon Verizon's patented Internet phone technology, which lays out methods for getting calls to go between the Internet and conventional phone networks. The ruling was that Vonage was banned from signing up new customers, while existing customers were unaffected. Vonage asked for, and received, an emergency stay which allows them to conduct business as usual for the time being. They went so far as to tell investors not to worry, because a "workaround" was currently under development.
Unfortunately, today Vonage has changed their tune, and they are now saying that they have no workaround that would moot the need for a stay. Uh oh. We don't know how much longer Vonage will be around in it's current form, but for a company that loses 2.5% of it's customers per month, if they can't bring in new customers to replace lost ones, it's fairly obvious what will happen.
Read More

| USA Today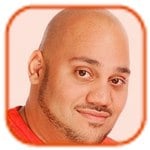 Posted by Andru Edwards Categories: Apple, Broadband, PC / Laptop, Software, Wireless / WiFi, USB,
As I was Twittering, Software Update popped up and notified me that there is a WWAN Support Update available. What does this mean? Since I am posting from a MacBook Pro, it means that Apple is adding support in OS X for even more cards for hopping online. Included are a bunch of Novatel products, like the Novatel Merlin XU870 ExpressCard (HSDPA) for Cingular, and the V740 ExpressCard for Verizon that supports EVDO Rev. A. The full message is below:
The WWAN Support Update v1.0 provides SW support for the following WWAN products:
Available on the Cingular network:
Novatel Merlin XU870 ExpressCard (HSDPA)
Available on the Sprint network:
Novatel Wireless Merlin EX720 Express Card (EVDO Rev. A)
Novatel Wireless Ovation U720 USB Modem (USB Adapter, EVDO Rev. A)
Available on the Verizon network:
Novatel XV620 ExpressCard (EVDO Rev. 0)
Novatel V740 ExpressCard (EVDO Rev. A)
Novatel Wireless Ovation U720 (USB Adapter, EVDO Rev. A)
If you're on a Mac notebook, rev up Software Update for the download.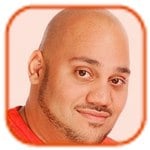 Posted by Andru Edwards Categories: Broadband, Internet, USB,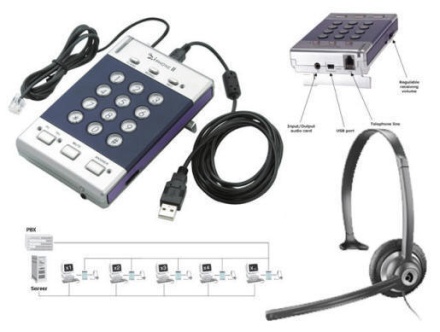 The ZiPhone II USB Telephone from Simple Simon has been drawing a lot of attention this past week, due to the money-saving features and call recording capabilities that is boasts. Even more, we see the hacker / designer aspect of the phone with it's programmer's development kit and sample code as well. The phone connects to a PC over a USB connection and utilizes VoIP for communications on that end. It doesn't stop there though, as it can also connect to a standard land line as well as analog PBX connections as well. What's fantastic is that it can be managed through any Windows-based VoIP SoftPhone or virtual PBX system on the market. The ZiPhone II runs for $199.95 USD.
[Thanks, sightandsound!]
Read More

| Simple Simon
© Gear Live Inc. – User-posted content, unless source is quoted, is licensed under a Creative Commons Public Domain License. Gear Live graphics, logos, designs, page headers, button icons, videos, articles, blogs, forums, scripts and other service names are the trademarks of Gear Live Inc.