Find Our Latest Video Reviews on YouTube!
If you want to stay on top of all of our video reviews of the latest tech, be sure to check out and subscribe to the Gear Live YouTube channel, hosted by Andru Edwards! It's free!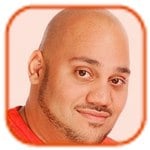 Posted by Andru Edwards Categories: Accessories, Broadband, CES, CES 2009, Handhelds, Portable Audio / Video, Science, Wireless / WiFi,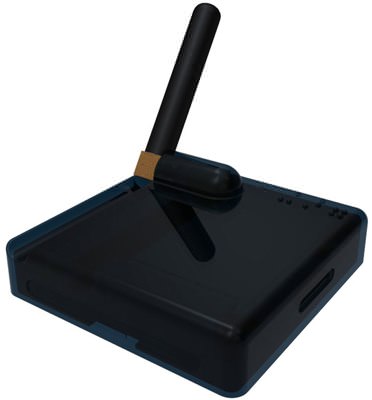 We are big fans of BUG Labs, so we are naturally excited about the news this morning coming out of CES that they are set to release a total of five new BUGmodules. If you are unfamiliar with what BUG Labs and the BUGbase is all about, check out our video from last year's CES after the break. Anyhow, here's a list of the new BUGmodules:
BUG3g: Gives you phone and/or data connectivity
BUGwifi: Give you 802.11b/g Wi-Fi as well as Bluetooth 2.0 + EDR capabilities
BUGbee: An 802.15.4 antenna to be used with ZigBee home automation setups
BUGsound: Give you a 20mm speaker jack, four 3.5mm jacks, and an omnidirectional microphone
BUGprojector: An integrated DLP Pico projector which outputs at 480x320 resolution
None of these have been priced, or have even been stamped with a specific release date, but you can expect them to ship before the end of the quarter.
Click to continue reading BUG Labs announces five new BUGmodules at CES
Read More

| PR Newswire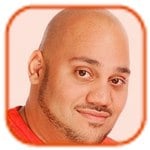 Posted by Andru Edwards Categories: Apple, Broadband, Cell Phones, Rumors, Wireless / WiFi,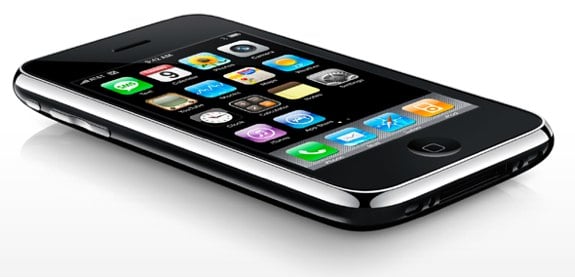 It seems that the days of silly iPhone tethering workarounds may be coming to an end (for those who are willing to pay for it.) Rumor has it that AT&T might finally launch an iPhone tethering plan, which would allow owners of the iPhone 3G to use the phone as an Internet access point. Now, we know that MacWorld 2009 kicks off tomorrow, but that doesn't necessarily mean that the tethering plan will be announced there, but as our friends at Ars bring up, the functionality would likely require an iPhone OS update, and that in and of itself might be newsworthy enough to be mentioned tomorrow morning, if all of this comes to fruition.
The costs may outweigh the benefits, depending on your travel schedule and how much you'd plan on using the tethering option, as we are expecting the cost to be at or around $30 per month. A little spendy, we think, unless you plan on using it frequently - but then the issue of the iPhone battery comes in to play. Sure, you can plug it in to a USB port, but unless your notebook is plugged in to a power source, then you are using up extra notebook battery life. Or, you could just use a Mophie Juice Pack.
The fact that there was never an official tethering plan for the iPhone has always been odd to us, since other AT&T smart phones have those plans ready from the get go. Let's hope this rumor rings true.
Read More

| TUAW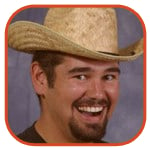 Posted by Patrick Phelps Categories: Broadband, Cell Phones, Corporate News, Wireless / WiFi,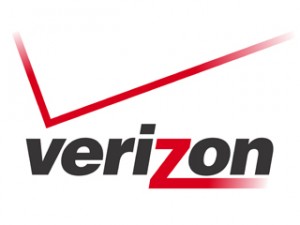 Verizon Wireless is taking a stand - in the race to deploy 4G LTE mobile broadband service, they don't want to come in second to AT&T or Japan's NTT DoCoMo, the latter of which said it would offer such a network commercially in 2010. According to executive vice president and chief technology officer of Verizon Communications, Dick Lynch, they plan to begin rolling the enhanced network capabilities out by about this time next year, ahead of the original 2010 timetable.
The original plan called for initial rollouts in 2010, with a wide commercial launch in 2011 and true mass availability coming shortly after. But according to an IDC analyst, Verizon's new, more aggressive deployment schedule was likely inspired by the threat of launching after another company. Verizon wants to be first! Can you blame them? They don't have the iPhone...
If you're wondering what LTE is, it's a fourth-generation wireless data system expected to be the next step up in speed and capacity for carriers using the GSM (Global System for Mobile Communications) platform, which is dominant in most of the world. Like Sprint Nextel's already deployed (in one city) WiMax, it should deliver multiple megabits per second of throughput.
After introducing LTE, Verizon plans to offer subscribers small in-home base stations known as femtocells, which will extend the signal indoors - likely including built-in Wi-Fi, which will allow newer personal electronics such as cameras to automatically exchange information over the air. Imagine getting home from a trip and having your pictures automatically upload to the internet once you walk through the door. This may be a reality sooner than you think.
Read More

| Yahoo!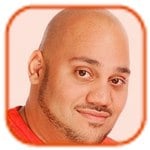 Posted by Andru Edwards Categories: Broadband, Cell Phones, PC / Laptop, Wireless / WiFi,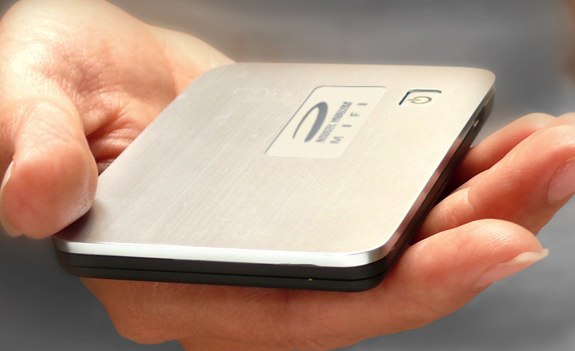 Novatel has just announced the future release of their new MiFi 3G portable hotspot, and we are officially excited. Using the MiFi, you'll be able to grab the signal from your EV-DO Rev. A or HSPA account, and share it over Wi-Fi to a group. For example, you can hit up Starbucks with two buddies, break out the MiFi, and all three of you can hit the Internet without paying for Starbucks Wi-Fi three times. The MiFi device itself looks just as awesome as its usage scenarios, as it just as long and wide as a credit card, and isn't really that tall. Novatel is also touting that the battery will last for 4 hours when used actively, and 40 hours when on standby. Nice.
Mark our words - we are going to be keeping an eye on the news leading up to the Novatel MiFi official release. Expect to see if available for purchase in for first half of 2009.
Read More

| Novatel Wireless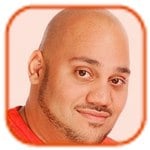 Posted by Andru Edwards Categories: Broadband, HDTV, Home Entertainment, Movies,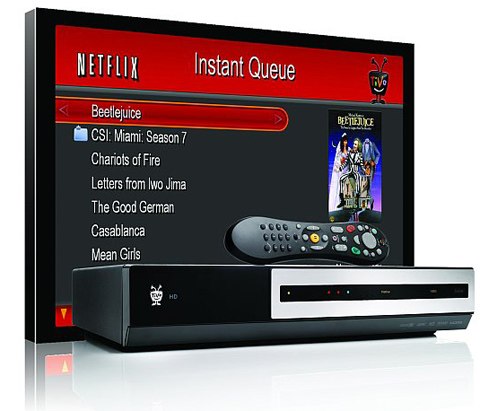 Okay, this is just getting ridiculous, because Netflix is just making Blockbuster look downright silly. Hot on the heels of debuting Netflix HD streaming on the Xbox 360, today TiVo and Netflix have announced the availability of Netflix HD streaming on all TiVo Series 3, TiVo HD, and TiVo HD XL DVRs. All you need to get this working is the free TiVo Fall Update (which you should already have) and a Netflix subscription. From there, just head into the new Video on Demand menu item on TiVo, and choose Netflix. Once selected, you'll see a 4-character alphanumeric code. Plug that in over at www.netflix.com/activate, and you are in.
Our early tests even show that Netflix streaming on TiVo looks just a smidge better than the product on the Xbox 360 when a movie is playing (though, we like the interface more on the 360.) We eagerly await the next step in the home theater component domination that is the TiVo Watch Instantly service. If you're interested, we've got the full press release, straight from TiVo, after the break.
Click to continue reading Netflix HD streaming now available on TiVo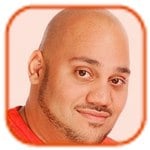 Posted by Andru Edwards Categories: Apple, Broadband, Cell Phones, Handhelds, PC / Laptop, Wireless / WiFi,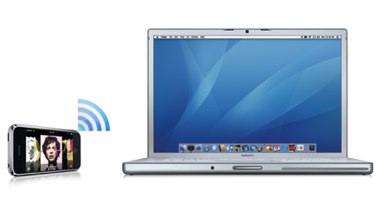 Now that's what we're talking about! AT&T Movility President Ralph De La Vega just dropped the official word that the iPhone will be gaining the ability to be wirelessly tethered to notebooks, giving you 3G internet access on your laptop wherever your iPhone has a 3G signal. Just about every other smartphone that is the caliber of the iPhone has this ability, so it's been a long time coming. No definite date given or anything, but at least now we know that iPhone tethering is on the horizon.
Read More

| Technologizer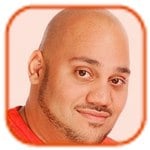 Posted by Andru Edwards Categories: Broadband, Corporate News, Internet,
If you're in Reno and you use AT&T as your broadband Internet provider, you're now unfortunately the latest victim of this whole capped bandwidth nonsense that seems to be taking hold across the US. It started when Comcast implemented a 250GB per month cap on October 1. Now word has hit that metered billing of between 20-150GB per month is going to be tested in Reno on AT&T's DSL network. If you are a new customer who'll be apart of the trial, depending on the speed tier you choose, you'll get a cap somewhere between 20 and 150 gigabytes per month. If you're an existing customer, you'll be chosen to be a part of the trial if your monthly bandwidth happens to exceed 150GB in a month.
The trend is something we are vehemently against, so I figured I'd ask one of the Verizon PR reps that I know on Twitter, Kevin Laverty, if we should expect a similar announcement from Verizon, after another Verizon rep said no. His answer:
That's an affirmative - Verizon has no plans to cap bandwidth on either its FiOS or High Speed Internet/DSL services.
It doesn't get much clearer than that. It'll be a nice bullet-point for Verizon if they can say that FiOS is not only faster, but also is completely uncapped as far as usage goes.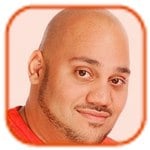 Posted by Andru Edwards Categories: Broadband, Features, Home Entertainment, Household,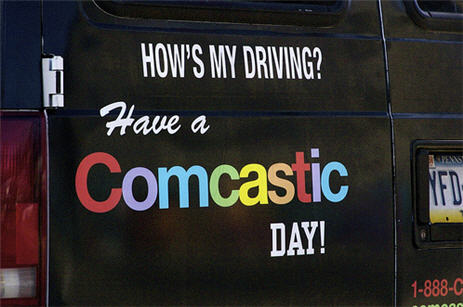 Update: Within two hours, I got a call from a Comcast representative who stated that, since the payments were made by credit card automatically, there is no reason they can't credit it back to that credit card. She went on to tell me that they'd process the refund tomorrow. Very cool. However, I wonder what the response would have been if we hadn't been paying by credit card, and instead used ACH transfer from a bank account. In any event, the Comcast folks on Twitter really are listening, and really are aiming to put out fires. Good stuff.
This morning I opened mail from Comcast, which, to my surprise, showed that I was two months late on paying up. I thought that was odd, since I kicked Comcast to the curb for Verizon FiOS two months ago. I called and got it taken care of, to find that I was owed $72 and that it would arrive in 6-8 weeks. Kind of annoying, but no big deal. Then they called me back, to tell me that I had another active account that has been auto-debiting from one of my accounts. That one was to have been cancelled back in May. Once that was straightened out, the damage was that Comcast owes me a cool $772. I asked when I'd receive it, and they said 6-8 weeks. I thought that was fairly crappy, being that when I cancelled the services, I also revoked Comcast's right to take any money from my private accounts. I threw up a gripe on Twitter, and a few minutes later, Comcast's Twitter customer service went into full effect. Gotta give them props for that. They asked me to email them the details, so they could look into it. You can read the email I sent them, after the break. Feel free to chime in with your thoughts. We will update with any progress made on this, let's see how customer service on these Web 2.0 Internets works. [Photo Credit]
Click to continue reading Comcast overcharges me by $772 on two cancelled accounts, offers support via Twitter - UPDATED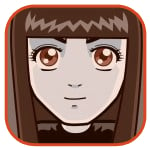 Posted by Sheila Franklin Categories: Broadband, HDTV, Home Entertainment, Misc. Tech,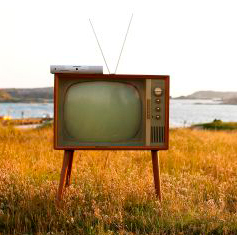 In a survey done recently by ABI Research, the results showed that when the dreaded digital change occurs in February, 70% will attach a digital converter. As for the rest of the participants, 10% say they will switch to cable or satellite service, and 20% will just let their TVs "go dark." Analyst Steve Wilson says the the data suggests that there will be some overall terrestrial viewers who will use other venues for entertainment such as broadband video, DVD rentals, or other online alternatives.
Read More

| ABI Research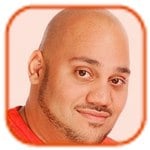 Posted by Andru Edwards Categories: Broadband, HDTV, Home Entertainment, Movies,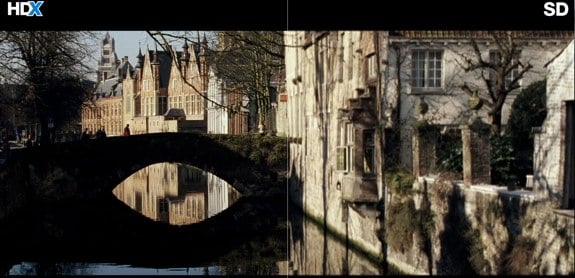 Yesterday, VUDU went live with their new HDX 1080p movie downloads, and word on the street (or, at least, from Pogue at the Times) is that they are the best thing available as it pertains to the digital download movie game. Now, VUDU promised "Blu-ray quality" movies, and I don't think that's what we are seeing here. After all, that would mean some people would have to spend the better part of a day downloading a flick - that would make for an awkward evening when inviting the girl over. However, the quality is decidedly sharper than DVD, and looks better than high definition downloads from other services, like iTunes through Apple TV. So, how do they achieve this goodness? Well, the bit rate for the videos hovers around 9Mbps, and goes as high as 20Mbps during fast-moving action scenes. Nothing else touches that, including your cable company with their On Demand, seriously.
VUDU currently has 65 movies available to rent in their HDX format, and all new releases will be available in HDX as well. A VUDU box will run you $299, but if you buy it before the end of the year, you get a $200 movie credit, which seems to make it worth the price of admission - especially since those who own HDTVs have such a hard time finding great content to take advantage of their screens on a consistent basis. You can get one online, or at your local Best Buy.
Read More

| New York Times
© Gear Live Inc. – User-posted content, unless source is quoted, is licensed under a Creative Commons Public Domain License. Gear Live graphics, logos, designs, page headers, button icons, videos, articles, blogs, forums, scripts and other service names are the trademarks of Gear Live Inc.