Find Our Latest Video Reviews on YouTube!
If you want to stay on top of all of our video reviews of the latest tech, be sure to check out and subscribe to the Gear Live YouTube channel, hosted by Andru Edwards! It's free!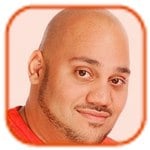 Posted by Andru Edwards Categories: Broadband, Cell Phones, Corporate News, Wireless / WiFi,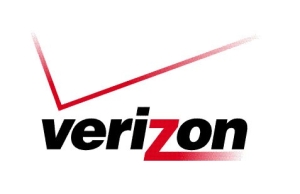 Verizon Wireless on Tuesday announced an additional 59 markets that will have access to its 4G LTE network by year's end, including Tuscon, Sacramento, Indianapolis, Louisville, and Portland.
Verizon launched its LTE network in December with 39 markets, and unveiled 49 more at this year's Consumer Electronics Show, so Tuesday's announcement will bring the total number of cities with LTE access to 147 by the end of the year.
"Aggressively expanding this powerful network beyond major metro areas reflects the reality that the 4G LTE ecosystem is growing quickly," David Small, chief technical officer for Verizon, said in a statement. "Our commitment to reach deep into medium-sized cities and smaller communities by the end of 2011 means the power of 4G LTE can be harnessed and provide advanced services to law enforcement, healthcare workers, educators, and other professionals, as well as to individual consumers, sooner than many thought possible."
Click to continue reading Verizon 4G LTE network to reach 59 more cities by end of 2011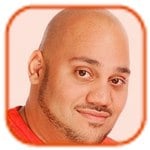 Posted by Andru Edwards Categories: Broadband, Wireless / WiFi,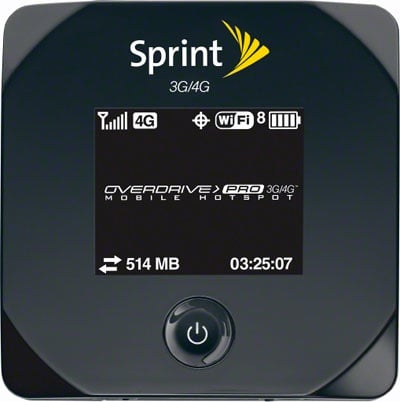 Sprint today announced that the Overdrive Pro 3G/4G Mobile Hotspot by Sierra Wireless will be available on March 20. It is the next generation of Sprint's previous Overdrive 3G/4G Mobile Hotspot, increases the number of shared users from five to eight, and has a 45 percent larger LCD screen.
Sprint claims the Overdrive Pro offers a number of enhancements over its predecessor, focused mostly on performance and usability. There is a 35 percent improvement in power-up and power-down times. The integrated LCD screen is now 45 percent larger to provide a greater viewing area, while the device itself is actually smaller for easier portability. And the LCD can now display detailed connection and device information through additional screens that can be accessed by double-pressing the power button.
The Overdrive Pro allows users to connect up to eight Wi-Fi-enabled devices simultaneously–including laptops, tablets, eReaders, gaming devices, cameras and even smartphones from other carriers–through a single connection (via Wi-Fi) to Sprint's 3G or 4G networks.
Click to continue reading Sprint Overdrive Pro 3G/4G Mobile Hotspot launches March 20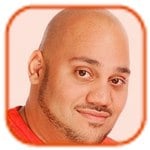 Posted by Andru Edwards Categories: Broadband, Cell Phones, Corporate News, Wireless / WiFi,
T-Mobile announced a new 10GB cellular data plan for heavy modem and tablet users today, but obsessive downloaders will pay a high price of $84.99 per month.
As wireless carriers have sped up their networks, data caps have remained firmly in place. The industry standard is 5GB, after which you're either charged overage or your speed gets choked down for the rest of the month. Fast new networks make it easier to reach that cap; we once proved that in an extreme circumstance, you can download 5GB with Verizon's new LTE network in 32 minutes. Of the major wireless carriers, only Sprint, on its 4G WiMAX network, currently offers a truly unlimited laptop modem plan.
Less than 5 percent of wireless data users exceed 5GB, T-Mobile spokesman David Henderson said - but it's not clear whether that's because they don't actually want more data, or if that's their limit.
Click to continue reading T-Mobile offering 10 GB data plan for $85 a month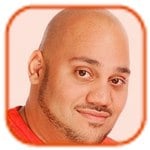 Posted by Andru Edwards Categories: Broadband, Wireless / WiFi,
Wired broadband is nearly 30 percent faster than wireless broadband within the same household, an Internet research company has found.
UK-based research firm Epitiro surveyed 2,761 U.S. broadband consumers between November 2010 and February 2011. Forty-five percent used a wired connection to their broadband routers and 55 percent connected via Wi-Fi. The respondents were asked to embed a speed test application on their computers in order to measure download times.
Wired download speeds were 29.7 percent faster than Wi-Fi connections. The average actual speed was 7.4 Mbps for wired connections, compared to 5.2 Mbps for wireless ones. Furthermore, latency was 10-20 percent higher over Wi-Fi. Packet loss and jitter were also detected.
Why is Wi-Fi so much slower than older wired technology? According to Epitiro, wireless speeds are degraded because most wireless routers, by default, are set to the same channel, which causes "radio congestion." Signal strength is also hindered by physical objects like walls, doors, floors, furniture, even people. Other common radio-based devices, like microwave ovens and baby monitors, also hog your home's wireless spectrum.
With more consumers now using wireless connections than the technically superior wired connections, Epitiro concluded that consumers prioritized "quality of experience" over the "quality of service." Put another way, consumers still prefer the convenience of mobility over the extra minutes of download time saved. Furthermore, Web browsing times were roughly the same between types of connections.
Click to continue reading Wi-Fi reduces broadband speeds by 30 percent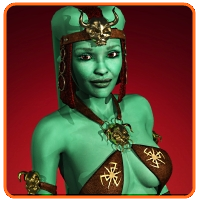 Posted by Patrick Lambert Categories: Broadband, Internet,
UPDATE: Looks like Canada officials aren't gonna let this one slide - good on them! The CRTC "should be under no illusion—the Prime Minister and Minister of Industry will reverse this decision unless the CRTC does it itself," a member of Canada's conservative government told the Toronto Star on Wednesday.
"Frankly, a decision like this is clearly not in the best interest of consumers," the unnamed senior official added. "This is a bread-and-butter issue."In a move that may well be a sign of things to come in the US and elswhere, Canada's CRTC (the equivalent to the FCC) made a very controversial decision recently, which allows incumbent telcos like Bell Canada to enact usage based billing, not only to their own customers, but to those of the local ISPs that resell bandwidth. Since Bell Canada is the major telephone company in Canada, that basically means that this applies to all local DSL providers. As a striking example, TekSavvy, which is a local ISP in Ontario, is forced to bring down the bandwidth cap from 200GB per month to 25GB. It's likely that most Canadians will feel the much increased charges at some point if they wish to use the Internet for large downloads, such as streaming Netflix, downloading games on Steam, buying music on iTunes, or anything that requires a lot of bandwidth.
Since then, there's been a lot of grassroots movements to protest these new rules. The group OpenMedia has a petition which has been signed over 350,000 times so far, as well as a good account of what goes on politically and in the media about the situation. Some point out at the conflict of interest that incumbent telcos are in, like in Bell Canada's case, the fact that they own the CTV television network, and thus compete directly with Netflix. The Prime Minister has heard the complaints and will review the CRTC's decision. This could be a major turning point for the Internet, first across Canada, and potentially elsewhere too.
Read More

| StopTheMeter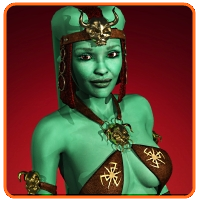 Posted by Patrick Lambert Categories: Broadband, Home Entertainment, Internet,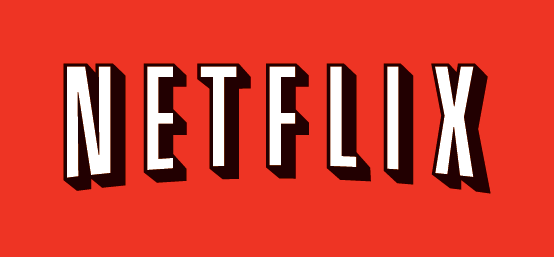 Netflix published a very interesting set of charts showing the performance of various networks in Canada and the US. Taking only HD content, they rate each network based on how much throughput they can achieve, or how much bandwidth they can provide to their customers over the length of a streamed movie. While the Canadian Internet providers are very close to each other, there are major differences for the US. If you're streaming video or high demand data online regularily, Netflix or otherwise, this may give you a good indication on which carrier fares better. Hit the break for a look at the numbers.
Click to continue reading Netflix rates broadband providers in US and Canada by bandwidth performance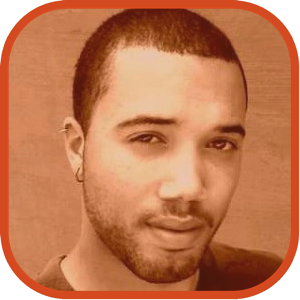 Posted by John Kilhefner Categories: Broadband, Editorial, Internet, Science,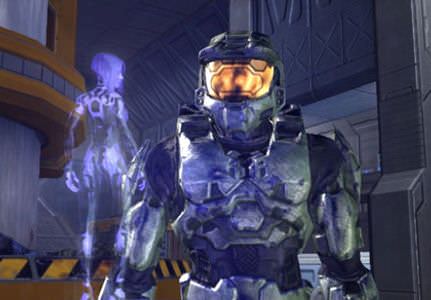 Imagine, if you will, sitting in the local coffee shop waiting for your ever so tardy girlfriend to show up before your lunch break ends. Suddenly, she is right in front of you, only not in the way you had hoped. It's a hologram, beaming straight from your cellphone right before your eyes. Her digital representative a fully rendered three dimensional image of her informing you that she will be there in 5 minutes. No, this is not science fiction - it's the future. And the future is eye popping.
With the demands of technology growing by the second, our everyday bandwidth needs are increasing exponentially. Cisco and Verizon are both anticipating a quadruple increase in bandwidth requirements by the year 2014! This tremendous surge in our bandwidth needs can be attributed largely in part to the burgeoning 3D television market, as well as the growing use of streaming HD video.
Click to continue reading Hologram broadcast a reality in ten years?
Read More

| Cnet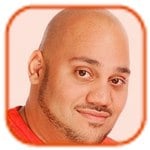 Posted by Andru Edwards Categories: Broadband, Corporate News, Wireless / WiFi,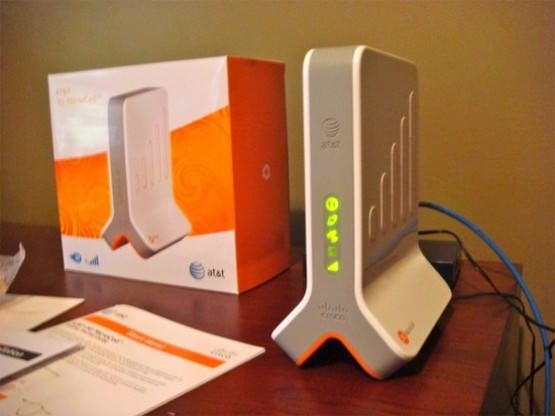 AT&T is finally ready to do something about the horrible reception that so many of us have been experiencing, as they are finally set to make the 3G Microcell available nationwide starting next month. The 3G Microcell is a femtocell unit that connects to your home broadband network. It acts pretty much like a mini cell phone tower, located in your home, and gives you five bars of coverage within 5,000 feet. Since it connects to your broadband network, it uses that to send and receive voice and data. It works with any AT&T 3G phone, and supports up to four voice or data users at one time. Only phones that you specifically allow to use your Microcell can benefit from it, so you don't have to worry about your neighbors stealing your 3G signal. You can grant access to the device to up to a total of 10 lines.
The 3G Microcell will cost $149.99, but there will be a $100 mail-in rebate. So that is a $50 one-time cost to get a perfect AT&T 3G signal in your home. Yeah, it's AT&T's job to make sure all that happens anyway, but realistically, they don't. That said, we think this is a nice value. No monthly fees to use the device, unless you want to subscribe to an Unlimited Microcell Calling plan, which basically lets you use the Microcell as much as you'd like, without affecting your calling minutes.
Read More

| At&T 3G Microcell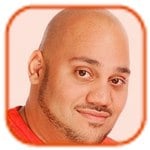 Posted by Andru Edwards Categories: Broadband, Features, Product Reviews, Wireless / WiFi,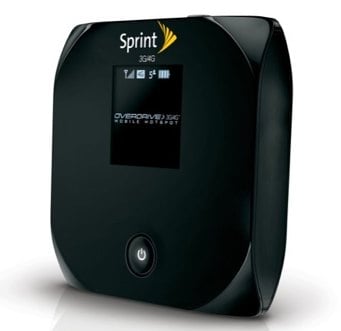 I've been playing with the Sprint Overdrive 4G mobile hotspot device that the company sent me a few weeks ago, and I've gotta say, this thing has come in handy way more often than I thought it would. So much so, in fact, that I find it to be an essential tool and I carry it around in my left jacket pocket everywhere I go at this point, and charge it over USB when I am in the car driving somewhere. I'll be giving a few examples of how the 4G Overdrive device has come in handy over the next few days, but I wanted to start with this one because I know so many iPhone, iPhone 3G, and iPhone 3GS owners out there that cry to the heavens to be saved from the vile clutches of AT&T and their constant network FAIL.
Click to continue reading Sprint Overdrive 4G mobile hotspot rescues iPhone from AT&T hell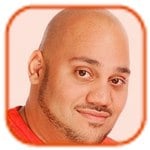 Posted by Andru Edwards Categories: Broadband, Google, Internet,
Oh, hello there, crazy drool-worthy and inexpensive ultra high-speed Internet from Google! Yeah, that's right, Google is looking to launch an experimental, ultra high-speed broadband network in a small number of trial locations across the United States. We are talking about Gigiabit fiber to the home speeds here. The only thing that currently comes close is Verizon FiOS, and their current download speed tops out at 50 megabits per second. Gigabit would be 1000 megabits (or, 128 MB) per second, which is just insultingly fast. Even better? They want to launch it at inexpensive prices in the launch/test cities. So, why would they do this, and what would be the benefit?
First, competition. Google wants to bring the price down while bringing the service level up, and they are putting their money where their mouth is and challenging other ISPs right on their home turf. If you had a choice between crazy-fast Google Internet and sucky Comcast, you'd likely end up going with Google in a heartbeat, since it's like 200x faster, and less expensive. Second, Google is getting into the web apps business hard. It would be ideal for them for web applications and native desktop applications to have no difference in speed, and you can bet that they'd be deploying these tests to optimize the hell out of their web app products. Make no mistake, they want Google Docs to run just as fast in your browser as Microsoft Word runs when you launch it on your local machine.
We love this, and despite having a 50/20 FiOS connection, we want it badly. Google, bring this to Seattle, k?
Read More

| Google Fiber for Communities
© Gear Live Inc. – User-posted content, unless source is quoted, is licensed under a Creative Commons Public Domain License. Gear Live graphics, logos, designs, page headers, button icons, videos, articles, blogs, forums, scripts and other service names are the trademarks of Gear Live Inc.