Find Our Latest Video Reviews on YouTube!
If you want to stay on top of all of our video reviews of the latest tech, be sure to check out and subscribe to the Gear Live YouTube channel, hosted by Andru Edwards! It's free!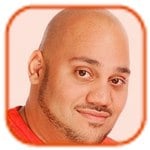 Posted by Andru Edwards Categories: Broadband, Cell Phones, Corporate News,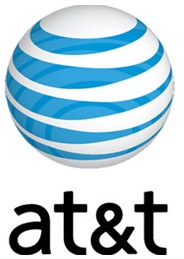 AT&T stopped offering unlimited data plans for its cell phone customers long ago, but allowed those who already subscribed to such a plan to be grandfathered in. However, recently it's become very obvious that, grandfathered in or not, AT&T wants you off of the unlimited plan, and that they'd annoy you with slow data speeds in an effort to nudge you towards a tiered plan. Some users were seeing their speeds throttled down after using just 2 GB of data on their "unlimited" plans. After enough people complained, and enough press covered it, AT&T has finally decided upon what the throttling rules will be for unlimited data customers. If you have a smartphone that works on our 3G or 4G network and still have an unlimited data plan:
You'll receive a text message when your usage approaches 3 GB in one billing cycle.
Each time you use 3 GB or more in a billing cycle, your data speeds will be reduced for the rest of that billing cycle and then go back to normal.
The next time you exceed that usage level, your speeds will be reduced without another text message reminder.
If you have a 4G LTE smartphone and still have an unlimited data plan, the same process applies at 5 GB of data usage, instead of 3 GB.
So, there you have it. If you have an unlimited 3G data plan, then you can use up to 3 GB of data in a given billing cycle before your speeds are throttled down to super-slow for the remainder of the cycle. Once a new cycle begins, the process starts again. As for you unlimited 4G LTE AT&T customers, you get 5 GB instead of 3 GB. Kind of horrible, since 4G LTE is supposed to let you get faster data speeds and all the advertisements around it show customers using it to stream movies and TV shows, and yet AT&T is saying if you do that a couple of times, then for the rest of the month your data speeds will be nowhere near what 4G LTE is advertised as.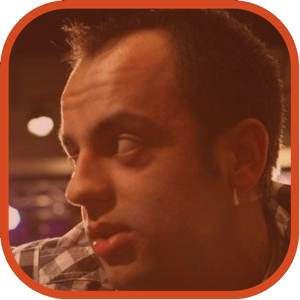 Posted by Andrey Malskiy Categories: Broadband, Corporate News, Wireless / WiFi,
Like many AT&T users, we have a love-hate relationship with the carrier. The problem is, looking at the other options, I really wouldn't wanna go anywhere else. Despite what they'd have you believe, all networks have their flaws, data usage terms, dropped calls, and pricing structures that can result in paying an arm and a leg for service that doesn't always provide the best coverage. We've all been there. For those on AT&T's network there's a glimmer of hope for improvement in network coverage.
AT&T is partnering with Intucell in producing a "self-healing" technology that its calling a Self Optimizing Network (SON). SON will efficiently maximize each cell towers usage. If a tower is overloaded with users, a signal is sent out to neighboring towers that can lighten the load, all without human intervention. The towers will be able to adjust in real time to help with high traffic usage. What does this mean for the user? SON has been in tested in areas of California along with Georgia, and users have seen a 10% increase in reception and 10% decrease in dropped calls. The technology should be rolled out nationwide sometime during 2012. Check the video below for more details!
Click to continue reading AT&T set to deploy self-healing network to ease the pain of overloaded cell towers
Read More

| AT&T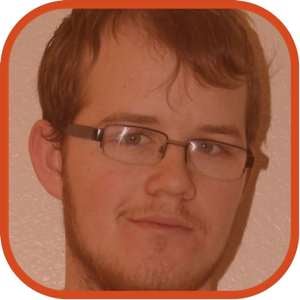 Posted by John Ball Categories: Broadband, Google, Home Entertainment, Internet, Rumors,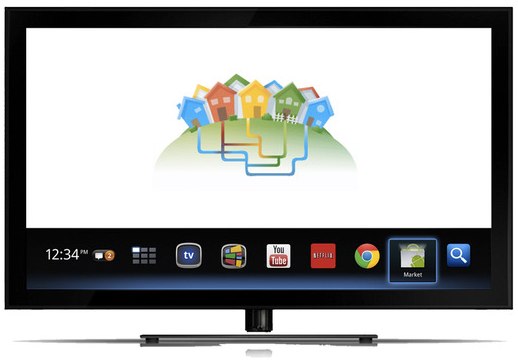 Some might remember the announcement from Google a while back that they were hooking up the good citizens of Kansas City Missouri with a fiber optic gigabit network. Google has since named its fiber optic network "Google Fiber" and has continued building out the network and is making further plans for the service. From the looks of things, Google is looking into providing more than just super-fast Internet speeds. According to The Wall Street Journal, the search giant has entered an application to the Missouri Public Service to gain permission to offer television service later this year, and its expected that Google would make a similar request in Kansas. According to sources the ability to watch TV through Google Fiber will not be free, but no official price point (or announcement, for that matter) has been set as of yet.
Read More

| WSJ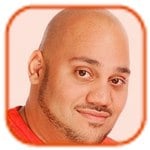 Posted by Andru Edwards Categories: Broadband, Cell Phones, Wireless / WiFi,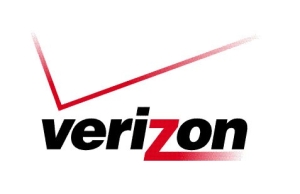 Verizon will publish an API that could allow consumers to "turbocharge" the network bandwidth their smartphone apps use for a small fee, executives said Tuesday.
Verizon anticipates that a customer running an app on a smartphone will have the option to dynamically snatch more bandwidth for that app, if network congestion slows it down, said Hugh Fletcher, associate director for technology in Verizon's Product Development and Technology team. The app, however, must be running what Verizon referred to as the network optimization API it is currently developing, and hopes to publish by the third quarter of 2012.
Users could have the option to pay for the extra bandwidth via a separate microtransaction API Verizon is developing and hopes to have in place by the end of 2012, Fletcher said.
Click to continue reading Verizon WIreless to allow customers to pay for 'Turbo' speed boost for apps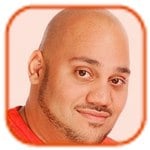 Posted by Andru Edwards Categories: Broadband, Corporate News, Wireless / WiFi,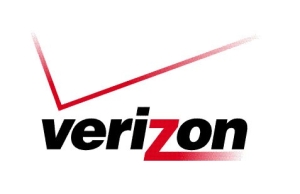 Verizon has indicated that it plans a residential LTE broadband service that could roll out in the fourth quarter, a fixed antenna that would challenge AT&T, Comcast and others for a home broadband connection.
Verizon also reiterated that it plans to concentrate its FiOS investments in areas it already serves.
Verizon executives said that a national rollout of a fixed broadband LTE voice and data package could be based on the "cantenna," a fixed antenna that it has already deployed with DirecTV, according to comments made by Francis J. Shammo, Verizon's chief financial officer, during Verizon's earnings call last Friday.
While Verizon executives did not state that the company was winding down its residential fiber optic (FiOS) service, executives gave several hints that geographic expansion was not in the cards. Verizon already serves 16.27 million premises in its 12-state wireline service territory, representatives said via email, mostly on the East Coast. But Verizon also began indicating in 2010 that it was going to focus its FiOS investments on the markets it already serves, last year.
Click to continue reading Verizon to take on AT&T, Comcast with residential LTE service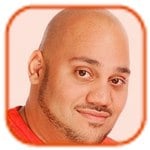 Posted by Andru Edwards Categories: Broadband, Cell Phones, Wireless / WiFi,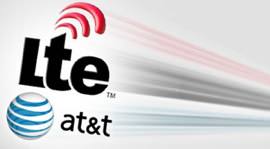 AT&T officially dipped its toe into the waters of higher-speed mobile communications today with the debut of the company's 4G LTE network – yes, that's 4G LTE, not just "4G" – in five launch cities: Dallas-Fort Worth, San Antonio, Houston, Atlanta, and Chicago.
And it's safe to say that mobile users aren't going to be overtaxing the service anytime soon, as there currently aren't any AT&T handsets that would actually be able to make use of the new network. Users would have to pick up either AT&T's USBConnect Momentum 4G modem, Elevate 4G mobile hotspot, or USBConnect Adrenaline in order to get Wi-Fi friendly devices or laptop and desktop PCs connected up to 4G LTE. Those, or the recently announced HTC Jetstream 10.1-inch tablet, which promises to support both AT&T's 4G LTE and "4G" network, or HSPA+.
That's a big difference that's worth highlighting, as it's sure to ensnare neophyte consumers who can't understand why their "4G" devices don't work on AT&T's new network. We're talking different technologies: 4G LTE isn't 4G, or HSPA+. The latter's more closely related, technology-wise, to a 3G network. And it's worth noting that 3G devices aren't themselves compatible with an HSPA+ network. Got it?
Click to continue reading AT&T 4G LTE compared to Verizon 4G LTE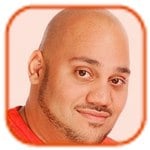 Posted by Andru Edwards Categories: Broadband, Corporate News, Wireless / WiFi,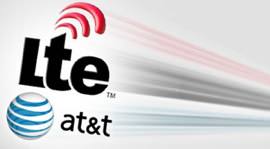 AT&T will light up its 4G LTE network on Sunday, Sept. 18, an exec said Thursday.
John Stephens, the CFO of AT&T, revealed the launch date at the Bank of America Merrill Lynch Media, Entertainment and Communications conference in Bellevue, Washington, according to Fierce Wireless. No locations were announced, but in May, AT&T said it would first hit Atlanta, Chicago, Dallas, Houston, and San Antonio.
In August, another AT&T exec said the company was on track to debut 15 LTE markets and up to 75 million POPs (points of presence) by the end of the year. Next year's rollout pace will depend on regulatory approval of its proposed T-Mobile merger, which is currently in limbo.
AT&T reportedly demoed its LTE network in Plano, Texas, the location of AT&T's Foundry, which delivered speeds of 28.87 Mbits/s down and 10.4 Mbits/s up.
Click to continue reading AT&T launching its 4G LTE network on September 18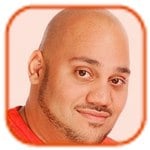 Posted by Andru Edwards Categories: Broadband, Corporate News, Internet,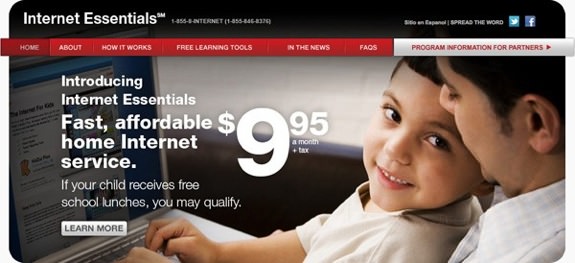 Comcast is tapping into its altruistic side a little bit and deploying a brand-new service tier, one that's designed to bring the Internet to families that would otherwise be unable to pony up $40 to $60 for the company's lowest tiered plan.
Dubbed "Internet Essentials," Comcast's new plan will cost a family only $9.95 per month for a connection that features 1.5 Mbps download and 384 Kbps upload speeds. There's a guarantee of no price increases after-the-fact, as well as no activation fees or equipment rental fees for families signed up for the program. Enrollees will even be able to purchase a netbook computer via the Internet Essentials program for $149.99 (plus tax), and Comcast is offering free online and in-person "Internet training."
To join the program, however, families have to meet four different criteria: They have to be located in an area where Comcast can actually deliver Internet service (obviously), one of their children has to be receiving free school lunches via the National School Lunch Program, families must not have had Comcast Internet service up to 90 days prior to requesting to join the program, and families must not have an overdue Comcast bill or unreturned Comcast equipment.
Click to continue reading Comcast Internet Essentials brings broadband to low-income families for $10 a month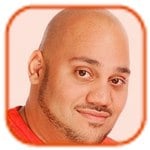 Posted by Andru Edwards Categories: Broadband, Cell Phones, Handhelds,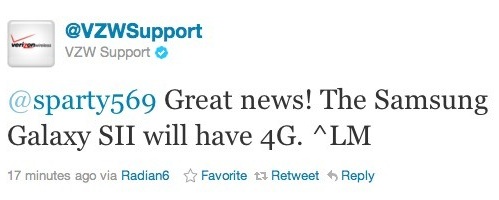 We know that many of you are waiting on the Samsung Function, Verizon's version of the Galaxy S II, to hit stores. While we still don't have a solid release date, what we do have at least is information directly from Verizon (by way of Twitter) confirming that the Function will support their 4G LTE network. Kinda makes the wait a little more unbearable, right?
Edit: Whoops. Looks like someone at VZW jumped the gun, because now they are taking it back and saying that they were referring to the Galaxy Tab 10.1 instead.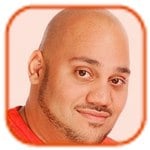 Posted by Andru Edwards Categories: Broadband, Handhelds, Wireless / WiFi,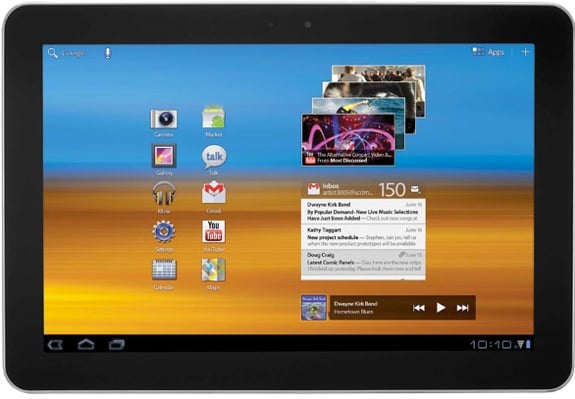 If you've been hoping for a Samsung Galaxy Tab 10.1, but need to get that blazing fast 4G LTE as part of the package, then July 28 is your day. Verizon Wireless has been spreading 4G LTE across the nation, and we know that it's definitely quick, and now you can get Samsung's latest tablet with an LTE antenna built right in. There'll be two models available in white and gray, and the pricing is a bit ridiculous (even with two-year contract.) We're looking at $529.99 for the 16 GB model, and $629.99 for the 32 GB alternative. Data plans start at $30 per month for 2 GB of service. It's a pretty penny, but that's what you get for not being able to kick that early adopter habit, ya know?
© Gear Live Inc. – User-posted content, unless source is quoted, is licensed under a Creative Commons Public Domain License. Gear Live graphics, logos, designs, page headers, button icons, videos, articles, blogs, forums, scripts and other service names are the trademarks of Gear Live Inc.