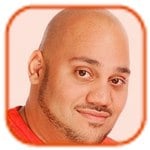 Posted by Andru Edwards Categories: Apple, Corporate News, Features, Microsoft, PC / Laptop, Software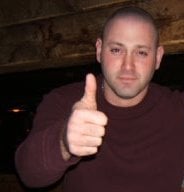 Parallels Desktop has quickly replaced VirtualPC in the eyes of many a Mac user, as the product works (and works well) on Macs running on Intel chips. Throughout it's beta period, the Parallels Desktop for Mac software grew due to the dedicated help from the Mac community. The product is now out of beta and ready for purchase. We caught up with Parallels' Benjamin Rudolph to talk about how to they to where they are today:

Ben, thank you for taking some time to talk with us today. Tell us a little about what you do at Parallels.
Good to be here! I'll keep this short since I'm the least interesting thing we'll be talking about today….I lead our marketing and communications efforts here at Parallels, including PR, product marketing, and partner relationships.

How soon after the announcement of the Intel Macs did development of Parallels Desktop for Mac begin?
We started thinking about a Windows-on-Mac solution when Apple made the announcement that they were moving to Intel chips. Since our virtualization engine was already compatible with the x86 chipset, it was simply a matter of porting the code over to the Mac, refining the API, and getting devices working.
Click to continue reading Gear Live Interview: Benjamin Rudolph, Parallels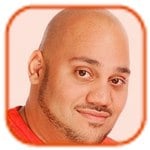 Posted by Andru Edwards Categories: Accessories, Apple, Portable Audio / Video, Transportation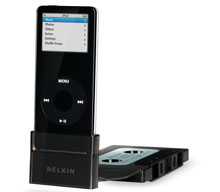 Belkin has just announced the TuneDeck for iPod nano. This is a solution for mounting, powering, and playing your iPod nano through your car stereo. The audio goes through a cassette adapter, and the optional mount rotates so that both driver and passenger can get in on the fun. This one launches in July 2006 in North America and will retail at $49.99 USD. Asia, Europe, and Australia need to wait just a little longer to get their hands on it, but it shouldn't be too long.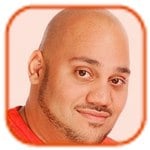 Posted by Andru Edwards Categories: Apple, Design, Portable Audio / Video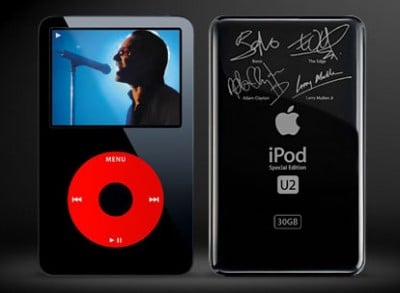 Apple has introduced the latest in the iPod line, signaling the return of the iPod U2 Special Edition. This one is of the same vein as the 5th generation iPod with video, and stores 30GB of content. Distinguishing features include a red click wheel, black metal finish on back, and engravings of all U2 band member signatures. This one sells for #329.99 USD, and includes an iTunes coupon good for a 30-minute video download that includes music and interviews.

Read More

| U2 iPod Product Page
Posted by John Goulden Categories: Apple, Microsoft, Peripherals

Not content to merely offer software for their nemesis Apple, Microsoft is set to produce a keyboard and laser mouse combo specifically for the Mac.
"Among the elements of Microsoft's announcement is a Wireless Laser Desktop for Mac's Comfort Curve Keyboard; Mac Modifier Keys, which provide "control, option and command" buttons; a "Zoom Slider" that enables magnification of digital photos and other media; favorites keys; an "Eject" key for CDs and DVDs; other "Hot Keys;" and a high-definition laser mouse."
Scheduled for a summertime release, the keyboard and mouse package has an estimated street price of $99.95 USD.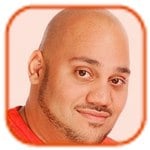 Posted by Andru Edwards Categories: Apple, Corporate News, Misc. Tech, Portable Audio / Video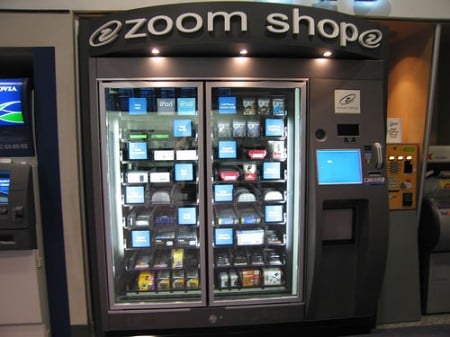 In an effort to keep up with the swankiest of swanks, Macy's has entered into an agreement with Zoom Systems, makers of iPod vending machines. The Macy's machines will be called Zoom @ Macy's, and is an attempt to provide consumers with the ultimate in impulse buys. Luckily, these things accept credit cards, because we have more important things to spend the $299 USD (plus tax) in quarters that we carry around on. You can expect about 180 of the Zoom @ Macy's iPod vending machines to be in stores by fall.

Read More

| UPI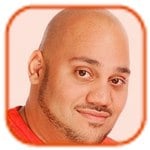 Posted by Andru Edwards Categories: Accessories, Apple, Music, Portable Audio / Video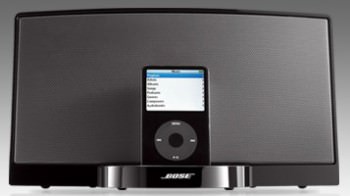 Bose has recently updated their SoundDock iPod accessory, finally making the product available in black to go along with the new 5th generation iPods with video. Some say that the SoundDock produces better sound than the iPod HiFi while remaining $50 cheaper than the official Apple product. You can pick up a Bose SoundDock in either black or white for $299 USD.

Read More

| SoundDock Product Page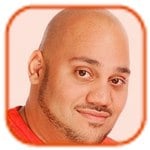 Posted by Andru Edwards Categories: Apple, Corporate News, Design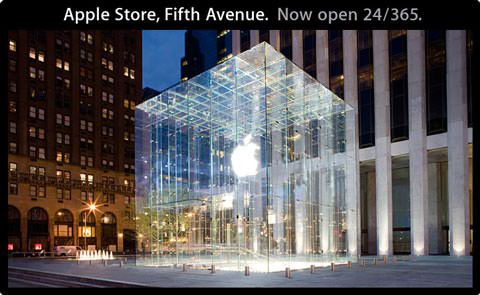 If you are in New York City, you owe it to yourself to head on down to the new Fifth Avenue Apple Store. Apple's new flagship retail location opened for business just a couple of hours ago, and it is a beauty. Customers braved horrible weather to be one of the first to enter the magical glass cube, including guests from as far away as Scotland. Aside from the glass cube structure, the other unique feature of the store is that it is mostly underground. The subterranean levels feature iPod, Mac computers, and a large array of accessories for customers to mess around with before they buy. The Genius Bar will have dedicated Studio and iPod sections with full-time staff of 96 people available to help. The store will be open 24 hours per day, 365 days per year.
As for the glass - let's just hope that the Apple Store Fifth Avenue isn't as prone to scratches as the iPod, kay?

Read More

| Apple Store Fifth Avenue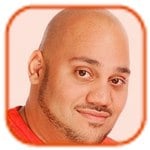 Posted by Andru Edwards Categories: Apple, Corporate News, PC / Laptop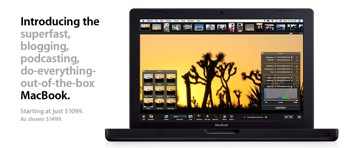 Apple has unveiled the second-to-last computer in their hardware line to transition from PowerPC to Intel architecture (unless, of course, you count Xserve.) The consumer-level MacBook has replaced the aging iBook line, and for the price, it look impressive. The MacBook has an Intel Core Duo processor that clocks in at either 1.83GHz OR 2.0GHz depending on your configuration. The screen is 13.3-inches and sports a glossy finish. According to Apple, the screen is 79% brighter and has 30% more viewing area that the iBook did. Not too shabby. The product is rounded out by Front Row, the Apple Remote, built-in iSight, and MagSafe power adapter. The MacBook is available in three configurations. You can get the 1.83GHz model with a combo drive for $1099, or the 2.0GHz version with a SuperDrive for $1299. There is also a black-colored model that sells for $1499 and includes an 80GB hard drive - an upgrade from the standard 60GB drive found in the other models.

Read More

| MacBook Product Page
Posted by John Goulden Categories: Apple, Microsoft, Software

In a move that will disappoint some users, and leave others caring not one whit, Apple has closed down the ability to roll your own kernel for the Intel-based build of OS X. This news comes purportedly from Apple's fear of piracy, which sadly seems justifiable when one looks at how quickly the Intel version spread in the wild.
Macworld had the following not-so-encouraging words to say on the subject (Note: my emphasis). "The Darwin open source Mach/Unix core shared by OS X Tiger client and OS X Tiger Server remains completely open for PowerPC Macs. If you have a G3, G4, or G5 Mac, you can hack your own Darwin kernel and use it to boot OS X. But if you have an Intel-based Mac desktop or notebook, your kernel and device drivers are inviolable. Apple still publishes the source code for OS X's commands and utilities and laudably goes several extra miles by open sourcing internally developed technologies such as QuickTime Streaming Server and Bonjour zero-config networking. The source code required to build a customized OS X kernel, however, is gone. Apple says that the state of an OS X-compatible open source x86 Darwin kernel is 'in flux.'"
As a Windows user, the remote possibility of OS X being available for non-Apple hardware was only intriguing as something to tinker with. Windows is my platform of chioce because it's what I'm comfortable with, it runs all of the software I need/want, and there's no impetus to make me migrate to something new. However, Apple's hardware is a different story with its sleek lines and fantastic build quality, and it's that portion of Apple's business model that will drive new growth for them in the years to come.

Read More

| Macworld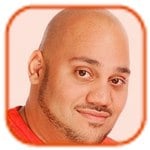 Posted by Andru Edwards Categories: Apple, Features, PC / Laptop
So, the Gear Live crew is back from E3, and we hope you enjoyed the coverage we have brought you thus far. You can look forward to a bunch more video footage over the coming week. For now, I wanted to let you guys in on a horrible Apple Store customer service experience I had a few weeks ago, and how the LA Grove Apple Store went above and beyond to fix it. During E3, my MacBook Pro went belly up, and I was left with a useless computer at one of our biggest coverage events of the year. Below is the email I am sending to the LA Grove store, as well as the Seattle store that I made the original purchase at:
Dear Grove and UV Apple Store staffs,
I recently had encounters at your stores that I wanted to tell you guys about.
I live here in Seattle, and frequent the University Village Apple Store often, spending probably close to $8-10,000 per year on Apple products. I am one of your bleeding edge consumers who knows the ins and outs of all Apple products, probably before the stores know about them themselves, as I am also a CEO and journalist who has close ties to Apple PR and has attended multiple Steve Jobs keynotes.
Click to continue reading A Horrible Apple Store Experience Turns Good
© Gear Live Inc. – User-posted content, unless source is quoted, is licensed under a Creative Commons Public Domain License. Gear Live graphics, logos, designs, page headers, button icons, videos, articles, blogs, forums, scripts and other service names are the trademarks of Gear Live Inc.