Posted by Dave White Categories: Accessories, Apple, Portable Audio / Video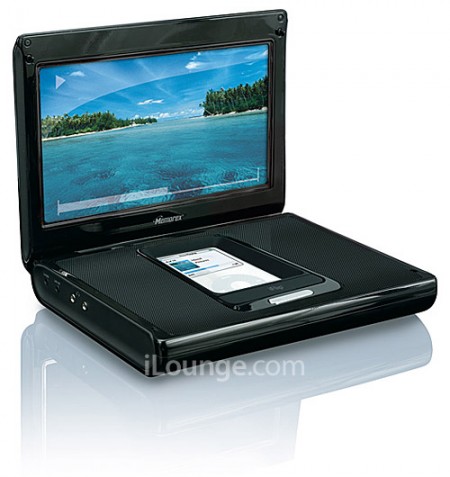 So you have that newfangled video iPod and you want to watch at all those TV shows you downloaded, but you're tired of squinting to see the details? No problem. Memorex is there for you, with the iFlip - a video screen in which you plug the iPod, allowing you to see those tiny images come to gloriously colorful life. Yes, you can buy that S-Video cord and hook up your 'Pod to your superfly HDTV, but what about when you're on the go? This is iFlip's biggest selling point, its portability.
The screen on this device is 8.4 inches wide, a significant on the 2.5-inch screen that you have on your iPod. Oh, and if you really want to, you can take this baby home, hook it up to the big screen, and let the images fly.
If you're salivating for this product, we're sorry to say that it's not on store shelves yet. Memorex has targeted September as its release month. We do know the price, though - $200 USD.
Read More

| iLounge via Gizmodo
Posted by Nino Marchetti Categories: Apple, Peripherals, Wireless / WiFi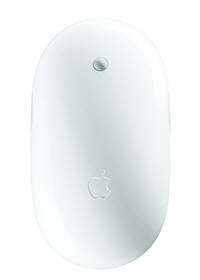 Apple has gone and made their Mighty Mouse even mightier with news today they were releasing an upgraded product which has wireless Bluetooth built in. The new wireless Mighty Mouse is priced at $69 and available now.
The wireless Mighty Mouse, said Apple, uses Bluetooth 2.0 technology to connect to Bluetooth-enabled Macs and also has a new laser tracking engine which is reportedly 20 times more sensitive than standard optical mice. This is on top of standard features like four independently programmable buttons, a Scroll Ball that lets users scroll in any direction and the ability to be used in single button or multi-button modes.
Read More

| Apple Mighty Mouse Product Page

Posted by Nino Marchetti Categories: Apple, Internet, Music
GraceNotes, which maintains the CDDB database containing music CD information on more than 55 million tracks and 4 million CDs, yesterday said they'd obtained the rights to publish song lyrics of more than 1 million songs, according to Reuters. They are now chatting with their online music partners, including Yahoo and Apple, about "plans to launch a service to offer legal and accurate lyrics for all digital media". This service would be the first industry-sanctioned want to provide lyrics legally.
Read More

| Reuters: Gracenote, music publishers in lyrics deal via iLounge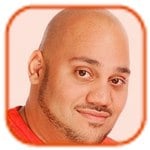 Posted by Andru Edwards Categories: Apple, Internet, Software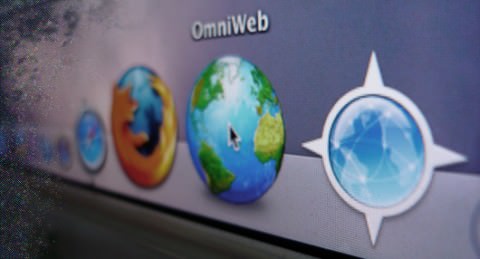 The folks over at Macintalk has done the dirty work for us, putting four major browsers to the test on Mac OS X (although, they disregard Opera completely.) They looked at things such as speed of rendering, RAM usage, Javascript loading, standards compliance, and even RSS handling. Reading through, I must say it is pretty thorough. If you have been wondering if paying for OmniWeb would give you a batter browsing experience on the Mac than sticking with the free Safari, Firefox, or Camino, give this one a read.
Read More

| Macintalk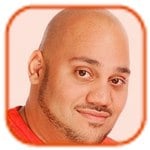 Posted by Andru Edwards Categories: Apple, Home Entertainment, PC / Laptop, Portable Audio / Video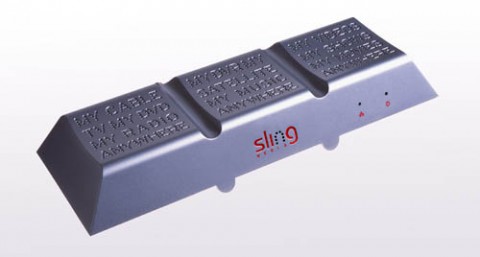 For all you SlingBox lovers out there who have been laboring with the product on your PC, it seems that the time has finally come for the peeps at Sling Media to start supporting the Mac. If you own a SlingBox and want to be one of the pioneer's of it's co-coexistence with your Apple computer, you may want to sign up for the Limited Beta. Of course, you need to swear that you won't speak of any of the testing activities to anyone (but feel free to tell us). If you want in on the beta testing love, you have until July 26 to head on over to the questionnaire.
Read More

| Sling Media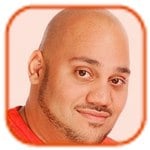 Posted by Andru Edwards Categories: Accessories, Apple, Portable Audio / Video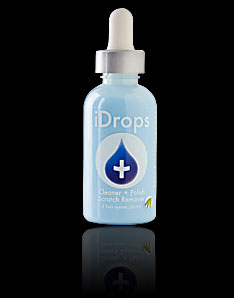 You ready for the next in line in the whole iPod-targeted product market? This time, it comes by the way of iDrops. Corny pun aside (you know, 'eye' drops?! Ha!), the shtick here is that this cleaning fluid is specially tailored to not only clean your iPod, but make it shine like new. It can be used on each and every iPod that has been released (although, not sure why one would need to buy this for a shuffle), and it even comes with a nifty eye dropper. Of course, it's not the cheapest thing in the world, coming in at $14.95 USD per bottle. I think I'll just stick with iKlear, as it works on iPods, as well as monitors, HDTV displays, etc.
Read More

| iDrops Product Page via UberGizmo
Posted by Nino Marchetti Categories: Apple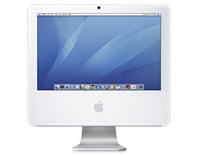 Apple said today they were fazing out educational sales of their eMac, their last CRT-based computer, in favor of a new $899 configuration of the 17-inch iMac. This iMac for education is available now for education customers.
The 17-inch iMac for education sports a 1.83 GHz Intel Core Duo processor, a built-in iSight video camera and iLife '06, Apple's latest suite of digital lifestyle applications. It also includes a "Combo drive for burning CDs and reading DVDs, 512MB of 667 MHz DDR2 SDRAM memory expandable up to 2GB and hard drive storage capacity up to 160GB".
Other features of this educational iMac configuration include built-in 10/100/1000 BASE-T Gigabit Ethernet, built-in 802.11g Wi-Fi for up to 54 Mbps wireless networking, five USB ports (three USB 2.0) and two FireWire 400 ports.
Read More

| Apple Education iMac Page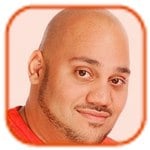 Posted by Andru Edwards Categories: Apple, Features, Mods / Hacks, PC / Laptop, Videocasts
Okay, so, we understand that a nice percentage of our readers are die hard Mac users, enthusiasts, connoisseurs, and the like. Heck, we have a few Macs here at the Gear Live Bleeding Edge headquarters. So what would drive us to want to obliterate a Mac Classic by way of rifle, hand gun, propane, fire, and more? We don't quite know…but it was certainly fun. Enjoy the 4th!
Here's how to get the show:
Subscribe: iTunes iPod / H.264 | iTunes MPEG-4 | RSS iPod Feed | RSS MPEG-4 Feed
|Download| - iPod-formatted H.264 (Mirror)
|Download| - DivX (Mirror)
|Download| - MPEG-4 (Mirror)
|Download| - PSP (Mirror)

IMPORTANT: We are surveying the viewers of our show to see what it is that people like, and more importantly, what they don't like. It is anonymous, and just takes a couple of minutes. If you have the time, we would appreciate it! As always, feel free to let us know what you think in the comments.
Here's how to get the show:
|
Download
| - iPod-formatted H.264
|
Download
| - MPEG-4
Posted by John Goulden Categories: Apple, Microsoft, Software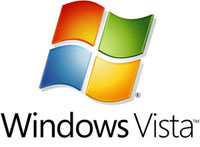 While it's a good guess that Windows Vista won't garner many OS X converts, it will still do fairly well if ComputerWorld's "20 Reasons Why Windows Vista Will Be Your Next OS" article is any indication. This article builds upon a prior piece that gave you twenty things you wouldn't like about Vista, and this time around tries to look at things from a more postive light.
Some of the more notable reasons include, "UAC and You", which concerns the User Account Controls and also made the prior list of things you wouldn't like about Vista. "Power & Performance" provides insights into the new SuperFetch and ReadyBoost features among others, and "Wireless Networking" details the methods of the new wireless features versus the madness of the old way that XP operates.
In closing, the author believes that Vista is on the right track, but that OS X is still a better operating system.
Windows Vista could be the culmination of Windows, the last in a line before a major shift. And Vista fits that role well. It's not just the best version of Windows ever, it's the best Windows upgrade ever. In other words, it's a bigger advance for this time than other versions of Windows were for their time. Windows 95 is the only one that comes close.

Does that make it better than Apple's Mac OS X? I'm afraid not. OS X is still, all things considered, a better operating system. But OS X is little more than a test tube compared to the vast user base that Windows commands. Vista will have a huge impact on the entire world of computing, while Apple's OS—which Apple still foolishly insists must run solely on its hardware—continues to languish as the choice of a paltry few. Microsoft wins again.
Read More

| ComputerWorld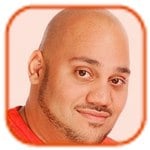 Posted by Andru Edwards Categories: Apple, PC / Laptop, Software

Looks like Apple has just released the latest Mac OS X Update, bringing Tiger to 10.4.7. The update is recommended for all users and includes general operating system fixes, as well as specific fixes for the following applications and technologies. It includes fixes for:
preventing AFP deadlocks and dropped connections
saving Adobe and Quark documents to AFP mounted volumes
Bluetooth file transfers, pairing and connecting to a Bluetooth mouse, and syncing to mobile phones
audio playback in QuickTime, iTunes, Final Cut Pro, and Soundtrack applications
ensuring icons are spaced correctly when viewed on desktop
determining the space required to burn folders
iChat audio and video connectivity, creating chat rooms when using AIM
importing files into Keynote 3
PDF workflows when using iCal and iPhoto
reliable use of Automator actions within workflows
importing and removing fonts in Font Book
syncing addresses, bookmarks, calendar events and files to .Mac
compatibility with third party applications and devices
previous standalone security updates
I am on an Intel iMac, and the download clocks in at 133 MB on my end.
Read More

| 10.4.7 Details

© Gear Live Inc. – User-posted content, unless source is quoted, is licensed under a Creative Commons Public Domain License. Gear Live graphics, logos, designs, page headers, button icons, videos, articles, blogs, forums, scripts and other service names are the trademarks of Gear Live Inc.