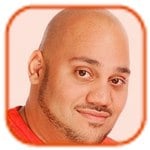 Posted by Andru Edwards Categories: Apple, PC / Laptop
It seems that Apple was pretty quick about shipping out those new Mac Pros like they promised, as unboxing images of the sexy product have already started popping up. One particular user on the MacRumors forum was even so kind as to post benchmarks along with his images. Truth be told, this is one fast machine. Anyone else out there pick one up yet?
Read More

| MacRumors Forums via Unboxing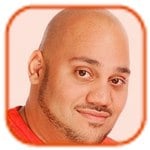 Posted by Andru Edwards Categories: Apple, Corporate News, Internet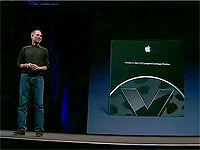 So, in case you weren't able to get into the WWDC, and were quickly refreshing your Apple website of choice for all the live-blogging coverage of the keynote, you can now sit back and enjoy the show. Apple has just made a downloadable video of the Steve Jobs keynote from earlier this morning available on the Apple website. Since it just became available, you might have a bit of trouble downloading it at first - but be diligent, as the features of Leopard are pretty cool, and that Mac Pro is super sexy.
Read More

| WWDC Keynote Video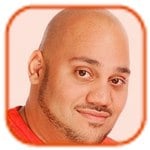 Posted by Andru Edwards Categories: Apple, Corporate News, PC / Laptop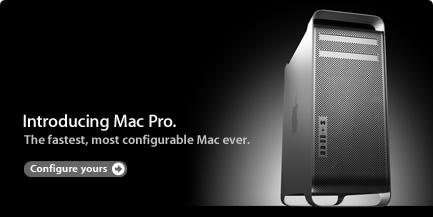 This morning at the WWDC, Apple introduced the new Mac Pro. The Mac Pro takes the place of the PowerMac, and completes the Apple transition from IBM to Intel (along with the new updated XServe boxes.) So, while it was obvious that these things would likely run Intel's new Woodcrest Xeons, Apple confirmed all that and more. The Xeons are 64-bit chips and will run at up to 3 GHz and have a 4 MB shared L2 cache, and a vector engine that is speedier than the Velocity engine. The Mac Pros will sport two Xeon processors, which Apple is affectionately calling the Xeon Quad. The machine now has four hard drive bays, supporting up to 2 TB of storage, along with what Apple says was the most requested feature - two optical drives. YOu can also expect FireFiew 800, front and back USB ports, and a slew of other options. Apple introduced a standard configuration, which features Dual 2.66 dual core Xeon processors, 1 GB DDR-667 RAM, 250 MB hard drive, 16x SuperDrive, and 256 MB nVidia GeForce 7300GT. The best thing here is the price - just $2499. While pricey at first glance, a similarly built Dell would cost about $1,000 more.
For those who can't wait, there is no need to. The Mac Pro ships today.
Posted by Dave White Categories: Accessories, Apple, Home Entertainment, Music, Peripherals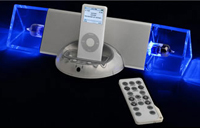 We see a laser light show in this device's future. It's the iBlueTube from Thanko, and it is an iPod dock that has two full-on vacuum tubes, one sticking out each side of what is an extended docking mechanism.
The middle part of the dock looks normal enough, with the iPod resting in a small circular dock populated with buttons and cord slots (including hookups for real speakers, and even viewscreens). Zoom back out again and you'll see a triangular backlighting system that lights up blue via the LED vacuum tubes.
The main appeal of this item seems to be the cool factor, although the speakers are said to pump out 12 watts of power, which is more than your average iPod dock. Plop one of these docks down on your mantel and have a few friends over, and you're sure to have some appreciative audience in no time flat. Of course, you'll pay for the privilege: The iBlueTube, which is scheduled for release in Japan sometime in the next few weeks, is projected to cost the equivalent of $566 USD.
Read More

| New Launches via Gizmodo
Posted by Nino Marchetti Categories: Apple

Apple has begun a worldwide battery exchange program for select batteries used with the 15-inch MacBook Pro. These batteries do not meet Apple's "high standards for battery performance".
The batteries Apple is recalling have model number A1175 and a 12-digit serial number that ends with U7SA, U7SB or U7SC. The batteries do pose a safety risk, according to Apple, and appeared in MacBook Pros between February and May of this year. After verifying with Apple that the battery is part of the recall, the computer company will ship out a new battery free of charge.
Read More

| Apple MacBook Pro Battery Recall Notice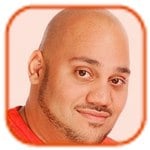 Posted by Andru Edwards Categories: Apple, Movies, Music, PC / Laptop, Software

Intel Mac users the world over await the day that they can eliminate all Rosetta applications from their systems permanently, and today we are one step closer with the release of the Flip4Mac Universal Binary. For those unfamiliar with the product, Flip4Mac allows Mac users to play Windows Media content from within Quicktime. Since Microsoft decided to shelve Windows Media Player development for the Mac, users have had to suffer through using an old version, running in Rosetta. Now that Flip4Mac has gone Universal, it has changed the game. If you run an Intel Mac, you need this program.
Read More

| Flip4Mac via Flip4Mac on Microsoft.com
Posted by Dave White Categories: Accessories, Apple, Portable Audio / Video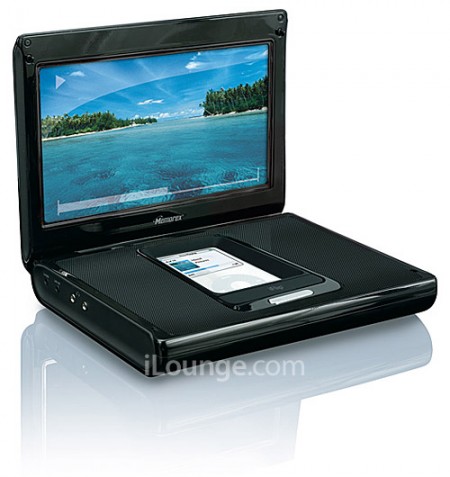 So you have that newfangled video iPod and you want to watch at all those TV shows you downloaded, but you're tired of squinting to see the details? No problem. Memorex is there for you, with the iFlip - a video screen in which you plug the iPod, allowing you to see those tiny images come to gloriously colorful life. Yes, you can buy that S-Video cord and hook up your 'Pod to your superfly HDTV, but what about when you're on the go? This is iFlip's biggest selling point, its portability.
The screen on this device is 8.4 inches wide, a significant on the 2.5-inch screen that you have on your iPod. Oh, and if you really want to, you can take this baby home, hook it up to the big screen, and let the images fly.
If you're salivating for this product, we're sorry to say that it's not on store shelves yet. Memorex has targeted September as its release month. We do know the price, though - $200 USD.
Read More

| iLounge via Gizmodo
Posted by Nino Marchetti Categories: Apple, Peripherals, Wireless / WiFi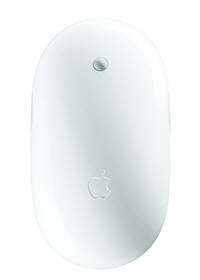 Apple has gone and made their Mighty Mouse even mightier with news today they were releasing an upgraded product which has wireless Bluetooth built in. The new wireless Mighty Mouse is priced at $69 and available now.
The wireless Mighty Mouse, said Apple, uses Bluetooth 2.0 technology to connect to Bluetooth-enabled Macs and also has a new laser tracking engine which is reportedly 20 times more sensitive than standard optical mice. This is on top of standard features like four independently programmable buttons, a Scroll Ball that lets users scroll in any direction and the ability to be used in single button or multi-button modes.
Read More

| Apple Mighty Mouse Product Page

Posted by Nino Marchetti Categories: Apple, Internet, Music
GraceNotes, which maintains the CDDB database containing music CD information on more than 55 million tracks and 4 million CDs, yesterday said they'd obtained the rights to publish song lyrics of more than 1 million songs, according to Reuters. They are now chatting with their online music partners, including Yahoo and Apple, about "plans to launch a service to offer legal and accurate lyrics for all digital media". This service would be the first industry-sanctioned want to provide lyrics legally.
Read More

| Reuters: Gracenote, music publishers in lyrics deal via iLounge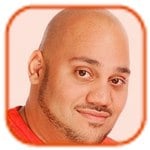 Posted by Andru Edwards Categories: Apple, Internet, Software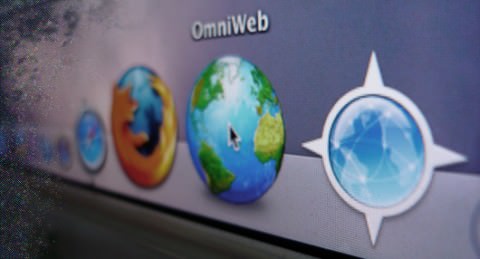 The folks over at Macintalk has done the dirty work for us, putting four major browsers to the test on Mac OS X (although, they disregard Opera completely.) They looked at things such as speed of rendering, RAM usage, Javascript loading, standards compliance, and even RSS handling. Reading through, I must say it is pretty thorough. If you have been wondering if paying for OmniWeb would give you a batter browsing experience on the Mac than sticking with the free Safari, Firefox, or Camino, give this one a read.
Read More

| Macintalk

© Gear Live Inc. – User-posted content, unless source is quoted, is licensed under a Creative Commons Public Domain License. Gear Live graphics, logos, designs, page headers, button icons, videos, articles, blogs, forums, scripts and other service names are the trademarks of Gear Live Inc.