Posted by Frank Bisono Categories: Accessories, Apple, Design, Peripherals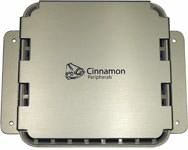 So you got that tight little Mac mini because you are a clutter freak and wanted to minimize what you have on your desktop. Somehow, as small as the mini is, the mere sight of it is bugging the heck out of you, so you want to hide it even more. Your wish has been granted by Cinnamon Peripherals with their CinnaRack for Mac mini.
The Mac mini is one of the smallest computer desktop ever made, but you can reclaim even more desktop space by mounting your Mac mini under your desk or under a shelf!
Now be forewarned, this is a limited edition prototype, and there will only be 50 made available for purchase. Nonetheless, it looks like a decent product and is sure to be a hit with that minimalist crowd.
The CinnaRack for Mac mini is designed to allow maximum airflow for the Mac mini. If your computer is hanging in the air, why limit its air intakes to the sides, like on a desk?

This is a limited edition, production protype. It lacks the ability to connect to our future accessories but is available at a special discount price. It's also the only Cinnamon Peripheral that will ever have our complete company name silkscreened on it. Grab a piece of history!

The CinnaRack for Mac mini production prototype is made from anodized aluminium to closely match the look of the Mac mini.
Read More

| Cinnamon Peripherals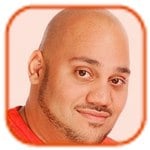 Posted by Andru Edwards Categories: Apple, Software

Apple just released an upgrade to their backup utility, which is aptly named, Backup:
Backup 3.1 delivers added support for some backup destinations and addresses file restoration and other issues. Backup 3.1 is recommended for all users of Backup 3.0. Significant areas addressed are:


Improved support for iDisk, local hard drives, and some network destinations (Mac OS X Tiger only)
New iWeb QuickPick and updated iLife plan
Addresses issues with restoring files
For more information about Backup 3, visit the .Mac website at: http://www.mac.com

For Backup 3 support information, visit http://www.apple.com/support/dotmac/backup/

Requirements
Macintosh computer with a PowerPC G3, G4, G5 or Intel Core processor.
Mac OS X v10.3.9 or Mac OS X v10.4.2 or later.
Run Software Update to get the download.

Posted by Frank Bisono Categories: Accessories, Apple, Portable Audio / Video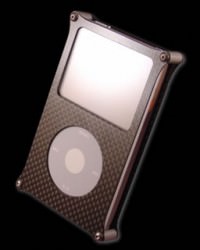 C6 MFG has got a drop dead gorgeous iPod case for you fast and furious types. If the dashboard and interior of your ride is trimmed out in carbon fiber, this is the case for you. Who the hell is C6 MFG?
C6 Manufacturing is a company devoted to creating the highest quality products utilizing the best materials and elegant design. The company's founders have years of experience in design and manufacturing of high tech products using exotic materials and advanced techniques.
These cases are made from real aerospace carbon fiber, aluminum, and stainless steel screws. They also include a stainless steel belt clip, a protective clear cling-on screen protector, and assembly tool. Apparently some assembly is required kids. Available for the iPod Video 30GB and 60GB models at $49.99, as well as the iPod Nano for $39.99. Full photos are available here.

Read More

| C6 MFG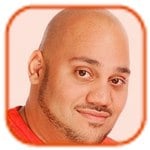 Posted by Andru Edwards Categories: Apple, Rumors, Software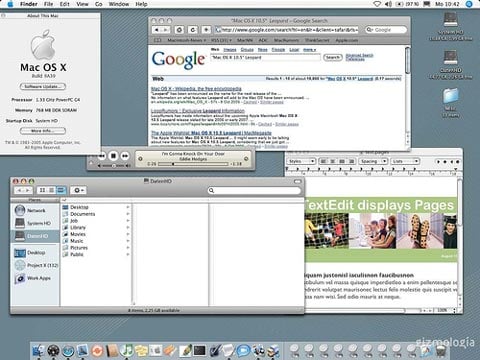 We have had quite a few people send this in to us this afternoon, hoping that it was a screenshot of OS X Leopard. Nice try, but this is just a skinned version of Tiger. Still, there are some subtle changes in the screenshot that we like - namely, the orange and white iSync logo and the "burnt aqua" GUI, signaling an even further (or complete) departure from brushed metal. The subtle Finder changes are fine as well, but with Spotlight, we see direct Finder usage continually dropping. In the meantime, if you want to make your Mac look similar, go ahead and use the UNO Gui, linked below.

Read More

| UNO Gui via Flickr

Posted by Oscar M. Cantu Categories: Apple, Portable Audio / Video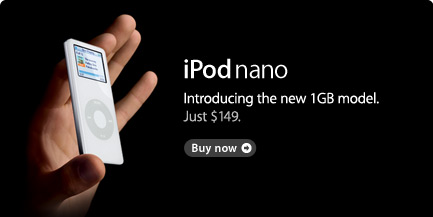 Apple has just added a new iPod nano to their lineup, available with 1 GB of memory. This one can hold 240 songs and sports the same specs as its siblings. Could this mean that the shuffle will meet its end soon? All it means for now, is that the iPod is becoming more and more affordable. You can pick one up for $149 at the Apple store or if you're a student or educational faculty, you can get it at the discounted price of $129 from the Apple Education Store.
Read More

| Apple Store (Retail)
Read More

| Apple Store (Education)

Posted by Frank Bisono Categories: Apple, Misc. Tech, Mods / Hacks, PC / Laptop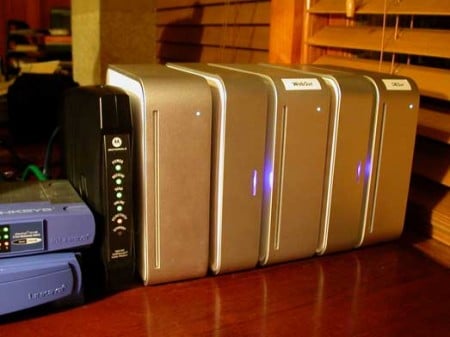 For those of us on a Mac Mini computing budget with Xserve level taste, if you want to make your own Network Operations Center at a fraction of the cost, you should check out the how-to guide on MetaSkills. Ken does a great job detailing the steps he took to create his own homebrew ghetto-style version of a NOC for his home computing pleasure. Beware though, this guide does get into a little bit of high-level network admin stuff, so it's not for the uninitiated. If you want to set up a killer little rig at home, and on a budget, this is a great read.

Read More

| MetaSkills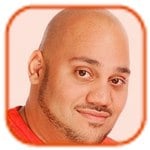 Posted by Andru Edwards Categories: Apple, Internet, Software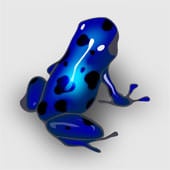 Imagine my horror when I went to boot up Azureus on my iMac Core Duo a little while ago, only to watch the icon quickly appear and then disappear, mocking me in the process. After a bit of snooping, turns out that Azureus flat out won't work on a Core Duo Mac. Determined to find something, I did a bit of sleuthing, which eventually led me to find a patched version that works perfectly. In fact, it seems to work a bit faster than Azureus on the G5. I know, many a Mac user sides with Tomato Torrent when it comes to bittorrenting on OS X, but if you are an avid Azureus user with a Core Duo Mac, grab the patched version at the link below.

Read More

| Patched Azureus for Intel Macs

Posted by Frank Bisono Categories: Apple, Design, Software
I know there are a lot of Mac users reading the blog, so for those of you (like me), who use Adobe apps as part of your daily workflow, you may want to read this. The following is from an Adobe employee blog written by John Knack.
We've posted an FAQ concerning Adobe's plans to ship Intel-native (Universal) Mac applications. Highlights:

Yes, we are working on Universal versions of our tools. The FAQ includes a list of those being converted.
No, we don't plan to update CS2/Studio 8 to be Universal. That means native support will come in a future version, which is some time off. (The FAQ cites an 18-24 month historical cycle for product updates. CS2 shipped in April 2005, Studio 8 in September.)
Yes, most of today's applications will run in Rosetta (the emulation layer for PowerPC code running on Intel), though that's not a configuration Adobe has tested extensively. The Version Cue server component won't run on Rosetta.

The Lightroom beta, made available first on Mac, will be available in Universal form very soon.
It's important to make a few things clear: We're working really hard, together with Apple, to make this conversion. Apple staff are on site at Adobe every day and have been for quite some time, helping our teams make the required move to the Xcode development environment & taking our feedback on how to make Xcode support large projects like Photoshop.

Everyone—Mac users, Adobe, and Apple—wants to get Adobe apps running natively on Mactel as soon as possible, but doing so while maintaining their quality will take time. If we knew how to do this more quickly, we would do it.

I'd like to make one other point: in the first 18 months that Mac OS X was in the market (starting with the shipment of 10.0.0), Adobe released (by my recollection) 13 OS X-native applications. That averages out to better than one release every six weeks for a year and a half. Name another company that showed up for the game on that scale. Please bear that history in mind the next time someone on a user forum starts raising doubts about Adobe's commitment to the Mac.
So the short of it is, if you are working as a professional designer or anyone who uses Adobe's apps fairly frequently, make sure you know what you are getting into when buying that new Mactel. I for one am looking forward to a new MacBook Pro soon - real soon - but I absolutely must have Adobe's apps work on my machine from day one. I hope they pound this out pronto.

Read More

| John Knack Blog

Posted by Frank Bisono Categories: Apple, Hot Deals, PC / Laptop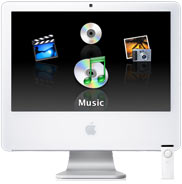 As of this morning, Apple slashed the price of its 20-inch 2.1GHz PowerPC-based iMac. Pricing for the G5 based iMac dropped $199 from $1699 to $1499. Pricing remains the same on the 17" iMac model. If you really want to grab a bargain basement price on either of these machines, head over to Amazon where you can pick up the 20" G5 iMac for $1349.99 or the 17" model for $1174.99. Although the new Intel based iMacs are smokin' hot machines, the G5 based models are still more than adequate for most average users needs. Don't miss out on this great deal!

Read More

| Compare iMac Pricing

Posted by Frank Bisono Categories: Apple, Portable Audio / Video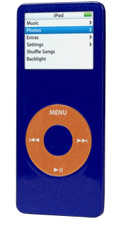 UK residents be advised, here's a chance to get a totally customized blue iPod nano. NamesCo is giving away 5 free iPod Nano's during the month of February. All you have to do is answer a simple question - How heavy is the iPod nano? Once again, prizes are limited to UK residents only. Rock on you Brits, and enter today.

Read More

| NamesCo
© Gear Live Inc. – User-posted content, unless source is quoted, is licensed under a Creative Commons Public Domain License. Gear Live graphics, logos, designs, page headers, button icons, videos, articles, blogs, forums, scripts and other service names are the trademarks of Gear Live Inc.