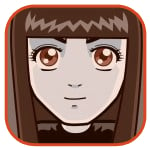 Posted by Sheila Franklin Categories: Apple, Cell Phones, Misc. Tech, Portable Audio / Video
Research company Markitecture recently released survey results concerning consumer interest of Apple's much touted upon, but not yet seen, iPhone. The firm contacted 1,300 participants who not only owned cell phones, but actually pay the monthly fee. The results show that although 77% were aware of the iPhone, only 6% are planing to buy the device
if
when it comes out on the market, while 2/3 said they had absolutely no interest in purchasing. We think Apple had better concentrate on fixing all the glitches and get with the program.
Read More

| Daily Tech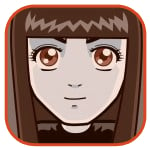 Posted by Sheila Franklin Categories: Apple, Corporate News, PC / Laptop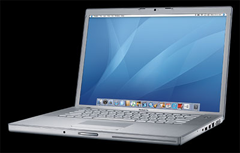 Will the battery dilemmas never end? Apple has decided to offer a solution for battery problems that may occur in MacBook and MacBook Pros purchased between February 2006 and April 2007. Systems that contain Intel Core Duo processors will now get two years more of battery repair coverage by downloading a software fix.
Problems that have cropped up have included the batteries not being recognized by the computer, not charging sufficiently when plugged into an AC outlet, or even displaying a fully-charged battery as only a low charge. Apple says that they will replace them at no cost if your MacBook continues to misbehave after the download. We say the heck with that. We just want our computers to be equipped with reliable innards in the first place.
Read More

| EETimes


Posted by Lolita Beckwith Categories: Apple, Movies, Portable Audio / Video, Software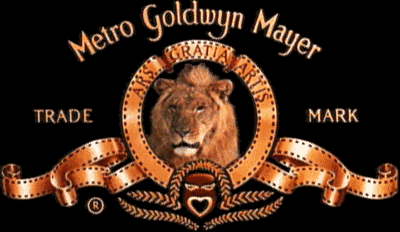 More and more entertainment companies are jumping on the iTunes bandwagon—making life more and more fun for the rest of us. Most recently, Sony joined the fray, with some of their classic TV shows available for download. Now MGM has climbed aboard, adding such popular films as "Mad Max" and "Rocky" to the iTunes catalog, which already carries nearly 500 flicks from Walt Disney, Paramount Pictures and others. The MGM films will be available in the coming weeks; most of the movies in the iTunes Store can be downloaded for $9.99 USD.
Read More

| NY Times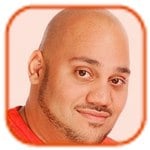 Posted by Andru Edwards Categories: Apple, Cameras, Software

Apple has just released an update to their pro photo editing and management application, Aperture. Users who download and install the update will enjoy an increase in reliability and performance in different areas of Aperture, including:
Generation of thumbnails for adjusted images
Restoring from a vault
Entering and exiting Full Screen mode
Working with large sets keywords in the Keywords HUD
A couple of Aperture users wrote in and told us that, after installing the update, they noticed a considerable performance increase, which can only be taken as a plus. There are also a few specific fixes that Apple addressed in this update, including:
Previews now update properly when images are sent to an external editor.
Leaf Aptus 22 and Aptus 75 images are now imported with the correct orientation.
When folders are imported as projects, the folder structure is now correctly preserved when identically named subfolders are included in the hierarchy.
Reconnecting referenced images that have been externally edited now works more reliably.
Setting the ColorSync profile in the Aperture Print dialog now correctly suppresses color management settings in the Mac OS X Print dialog.
If you have Aperture installed, you can grab the 129 MB 1.5.3 upgrade by firing up Software Update, or by hitting up the download site.
Read More

| Aperture 1.5.3 Update


Posted by Lolita Beckwith Categories: Apple, Portable Audio / Video, Rumors, Wireless / WiFi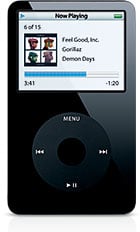 Rumors about the iPod are to us what donuts are to Homer Simpson. So we're fascinated by the latest one, reported by DigiTimes.com. They report that the next-gen iPod will be released in the third quarter of this year, and will incorporate WiFi capability. The wireless connectivity could be in the form of data transfer, particularly that of DRM-free music, as opposed to music sharing. Perhaps Apple has learned lessons from arch-enemy Microsoft, whose Zune wireless MP3 player had problems sharing music between players due to pesky copyright issues. If the rumor is true, Apple will serious competition in the WiFi MP3 player war: besides the Zune, SanDisk, Samsung and Sony are primed to launch wireless-capable players in the near future, if they haven't done so already.
Read More

| TGDaily


Posted by Lolita Beckwith Categories: Apple, Portable Audio / Video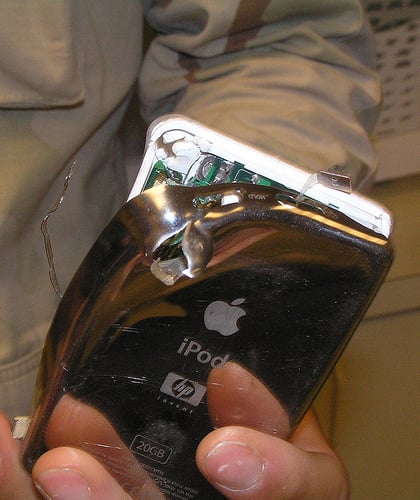 Oh iPod, is there anything you can't do? As if anything playing music, videos and games weren't enough, now you're saving lives. Soldier Kevin Garrad was on patrol in Iraq when he found himself just a few feet from an insurgent armed with an AK-47. Each man fired shots: the insurgent was killed, while Garrad was hit in the chest pocket where he kept his trusty iPod—which prevented the bullet from penetrating his body armor. Garrad walked away uninjured, and Apple has promised him a new iPod. No wonder why Apple has shipped 100 million of these.
Read More

| Geeksugar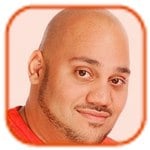 Posted by Andru Edwards Categories: Apple, Corporate News, PC / Laptop, Software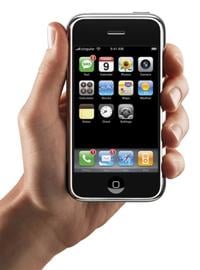 For those who were waiting with baited breath for the launch of Mac OS X Leopard at the Worldwide Developer's Conference in June, you are going to have to wait a bit longer. Apple just dropped a bombshell, claiming that, despite their promise that they would ship Leopard this spring, we won't be seeing it on Apple Store shelves until October 2007. The reason for the delay? One word: iPhone. From Apple:
iPhone contains the most sophisticated software ever shipped on a mobile device, and finishing it on time has not come without a price—we had to borrow some key software engineering and QA resources from our Mac OS® X team, and as a result we will not be able to release Leopard at our Worldwide Developers Conference in early June as planned. While Leopard's features will be complete by then, we cannot deliver the quality release that we and our customers expect from us. We now plan to show our developers a near final version of Leopard at the conference, give them a beta copy to take home so they can do their final testing, and ship Leopard in October. We think it will be well worth the wait. Life often presents tradeoffs, and in this case we're sure we've made the right ones.
Whoa. Think about that for a moment. Apple claims that the software on the iPhone, which is supposedly a stripped down and optimized OS X, is so sophisticated that they had to move resources from the Mac OS X team to the iPhone team to get iPhone out the door in June. Developers who attend WWDC will instead walk away with a beta version of Leopard.
If that isn't enough proof that Apple sees the iPhone as their main focus right now, we don't know what else they could do to convince you of that fact. Still, we guess that, on the positive side, the fact that Apple is delaying the OS as opposed to releasing an under-performing version of it's next-gen OS only to patch it up in a few months, is a good thing.
Read More

| Apple Hot News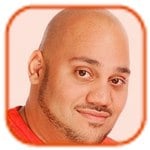 Posted by Andru Edwards Categories: Apple, PC / Laptop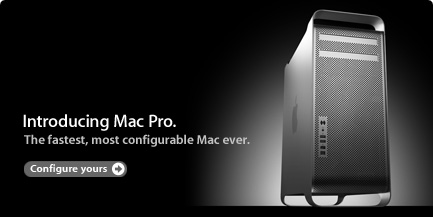 A few days ago, Apple announced that the Mac Pro would now become available with dual Quad-Core Intel Xeon Clovertown processors, each running at 3.0 GHz. We have received reports from readers who ordered the octo-core Macs that they have received shipping notifications. So why aren't we more excited? Well, the price difference between the 3.0 GHz quad-core Mac Pro and the 3.0 GHz 8-core Mac Pro is $700. However, move that $700 elsewhere, say, to extra RAM, and you walk away with a quad-core Mac with 4-6GB of RAM. To us, that is just a much better deal all around - you know, what with there being a severe lack of programs that can take advantage of four cores, let alone eight.
Read More

| Apple Mac Pro Product Page


Posted by Lolita Beckwith Categories: Accessories, Apple, Music, Portable Audio / Video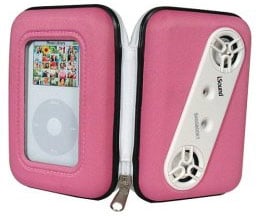 Spring is here, summer is coming, which means we'll be spending way more time away from our computers
outdoors. What better way to enjoy picnics, strolls through the park, or a day at the beach than with your favorite MP3s? Instead of lugging portable speakers, consider Dreamgear's i.Sound Audio Vault, an ingenious iPod case that doubles as a speaker. If used to house a 5G iPod, the other side of the case allows you to watch videos and access the controls—all without opening the case. The i.Sound is made of strong nylon material, has bass boost and even an alarm function. Requires 4 AA batteries. Dreamgear states the Audio Vault is compatible with all iPods, but frankly, we think it's way too big for an iPod Shuffle or Nano. The Audio Vault is unavailable for purchase on Dreamgear's website, however you can grab it for $27 USD at Target.
Read More

| Dreamgear via ChipChick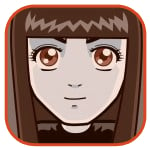 Posted by Sheila Franklin Categories: Apple, Corporate News, Portable Audio / Video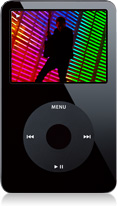 Today Apple announced that the 100 millionth iPod has been sold, making the product the fastest selling PMP in history. The first one was purchased in 2001. Since that time, more than 10 new models have been introduced, allowing music aficionados to become portably tuned in and turned on.
"At this historic milestone, we want to thank music lovers everywhere for making iPod such an incredible success," said Steve Jobs. "iPod has helped millions of people around the world rekindle their passion for music, and we're thrilled to be a part of that."
Read More

| Apple

© Gear Live Inc. – User-posted content, unless source is quoted, is licensed under a Creative Commons Public Domain License. Gear Live graphics, logos, designs, page headers, button icons, videos, articles, blogs, forums, scripts and other service names are the trademarks of Gear Live Inc.