Posted by Jared Hislop Categories: Apple, PC / Laptop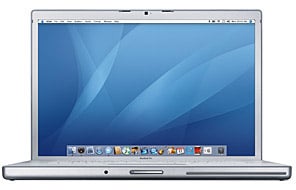 Several early adopters of the Apple MacBook Pro have been noticing issues with their new machines. The first problem users are complaining about is that AirPort does not automatically rejoin a preferred network after waking up from sleep mode. Also, at the lowest screen brightness setting, the LCD's backlight flickers noticeably. That not enough? How about a high-pitched squeal coming from the processor and/or the LCD? Finally there is an issue with heat, which can result in the MacBook being too hot to handle. Apple has admitted to the issues and has begun replacing mainboards in affected units. Apple is also rectifying the situation by replacing units that the recommended fix does not solve. Starting with revision D (serial number W8611), Apple states that these problems should be a thing of the past. If you are experiencing any issues, they will replace your unit with one of the newer models.

Read More

| Daily Tech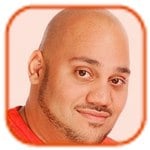 Posted by Andru Edwards Categories: Apple, PC / Laptop, Software

Apple has just released an update to Mac OS X. Apple users can fire up Software Update to download 10.4.6. If you are on a PowerPC machine, the download is 45.3 MB. Those on newer Intel-powered Macs get a 108 MB download. Here are the version notes:
The 10.4.6 Update is recommended for all users and includes general operating system fixes, as well as specific fixes for the following applications and technologies:

- login and authentication in a variety of network environments
- file access and byte range locking with AFP file sharing
- network access when using proxy server automatic configuration files
- connecting to Cisco VPN servers using IP/Sec
- using Bluetooth wireless devices
- searching iWork '06 and Microsoft Office documents with Spotlight
- saving Word documents automatically when using a network home directory
- creating Automator workflows for iPhoto 6
- synchronizing contacts and calendars to .Mac and mobile phones
- mounting and unmounting iDisk volumes
- compatibility with third party applications and devices
- previous standalone security updates

Read More

| OS X 10.4.6 Notes
Posted by John Goulden Categories: Accessories, Apple, Portable Audio / Video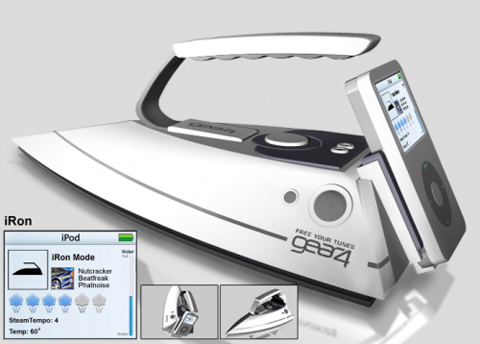 The Gear4 Store has an iPod accessory for sale that positively has to be an early April Fool's joke. The iRon is a clothes iron and iPod dock all rolled into one. A cradle on the back of the iron accepts all iPod models (except for the Shuffle), and 6-watt stereo speakers pump out the tunes. The reason the Shuffle isn't supported is because all iron controls are accessed using the iPod's interface and LCD screen. Water level, battery life and temperature are shown on the LCD and steam control is handled by "SteamTempo". SteamTempo is a unique process that ties in with your choice of music where soft, smooth music delivers low amounts of steam and tracks with heavy bass delivers lots of steam. The iRon comes with a travel case and doesn't requires batteries or recharging.
Why do we believe this to be a fake bit of kit? Let us count the ways:
It's a ludicrous concept.
It's supposed to use the battery on the iPod for power. Yeah, right.
Gear4 can't seem to decide whether the speakers are 2 x 3-watt or 2 x 6-watt.
The product picture is a render. Real products deserve real pictures.
The real clue? The price. £104.06 (1st of April 2006)
It'll be interesting to see what other "real" products are introduced today that sound too good (or too stupid) to be real.

Read More

| Gear4 Store via MobileWhack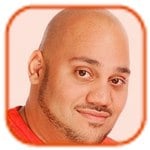 Posted by Andru Edwards Categories: Apple, Corporate News, Internet, Portable Audio / Video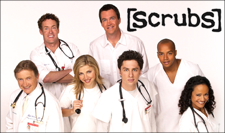 For those keeping tabs, Scrubs is now the latest show that is available for purchase on the iTunes Music Store. While there is no Season Pass option as of yet, you can purchase Season 5 episodes starting now. The back story on this one is unique as well, since NBC has made the Touchstone Television (owned by Disney-ABC) produced series available on the Internet. This marks the first such partnership for a prime-time series to be made available for commercial purchase via download. Snazzy.

Read More

| TV Envy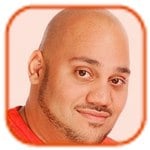 Posted by Andru Edwards Categories: Apple, Corporate News, Portable Audio / Video, Software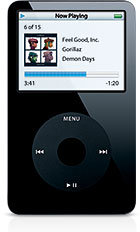 Apple announced the release of their Volume Limit feature earlier today for the iPod. Basically, this is in response to all the hearing loss lawsuits that are going around in the MP3 player world. With the update, which is for the iPod nano and 5G iPods with video, users can set a maximum volume limit, and lock it with a passcode. This allows parents to set a max. volume for their children, and also ensures that if a little one gets ahold of your iPod, they can't turn it any higher than your limit, saving your ears from a blaring shock. Here are the notes from the software update:
iPod Updater 2006-03-23 delivers:

New iPod Software 1.1.1 for iPod
New iPod Software 1.1.1 for iPod nano
For all other iPod models, iPod Updater 2006-03-23 contains the same software versions as iPod Updater 2006-01-10.

Important: After downloading the iPod Updater software, connect your iPod to your computer and launch the iPod Updater application. If iPod Updater determines that your iPod needs to be updated, click the Update button to install the latest software on your iPod.

Features of iPod Software 1.1.1 for iPod and iPod Software 1.1.1 for iPod nano:

Volume limit
Bug fixes
For more information on volume limit, go to http://docs.info.apple.com/article.html?artnum=303414.
Read More

| Press Release
Posted by John Goulden Categories: Accessories, Apple, Portable Audio / Video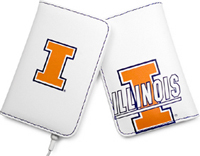 Instead of getting a nondescript and rather boring case for your iPod nano, show some school spirit and pick up one of InCase's Collegiate Wallets. Made from real leather, they feature a credit card slot, screen protector, and even come with a matching logo keychain. The officially licensed cases are, for now, only available for Duke, North Carolina, Illinois, Texas, Miami, and Washington, so if one of those isn't your favorite you're out of luck.
Currently available from the Apple Store for $24.95 USD.

Read More

| InCase via uncrate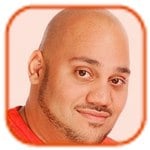 Posted by Andru Edwards Categories: Apple, Features, Internet, Mods / Hacks, Movies, PC / Laptop, Video Games, Videocasts, Wireless / WiFi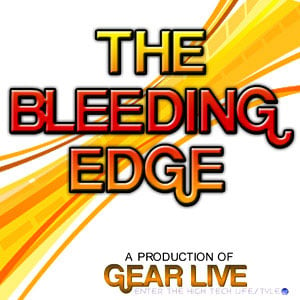 This week we go over PlayStation 3 news, 802.11n, and put the MacBook Pro against the Dual G5 PowerMac:
THE WIRE
PlayStation 3 News
802.11n Interference
Windows XP On Intel iMac
HEAD TO HEAD
MacBook Pro vs Dual G5 PowerMac
GIZMATIC
Archos AV700
Vaja Choice 5G and nano Cases
WEB GEMS
Make My Day DVD Interview: Enter contest here.
GIVEAWAYS
Don't forget - in Episode 005, we told you about two giveaways we are doing on the show. If you didn't see it, go download it to find out how you can enter to win an Xbox 360. Also, we have the results of the OHSO giveaway.
Here's how to get the show:
Subscribe: iTunes iPod / H.264 | iTunes MPEG-4 | RSS iPod Feed | RSS MPEG-4 Feed
|Download| - iPod-formatted H.264 (Mirror)
|Download| - DivX
|Download| - MPEG-4 (Mirror)
|Download| - PSP
Length: 30:58

IMPORTANT: We are surveying the viewers of our show to see what it is that people like, and more importantly, what they don't like. It is anonymous, and just takes a couple of minutes. If you have the time, we would appreciate it! As always, feel free to let us know what you think in the comments.
Here's how to get the show:
|
Download
| - iPod-formatted H.264
|
Download
| - MPEG-4
Posted by Jared Hislop Categories: Apple, Cell Phones, Portable Audio / Video, Rumors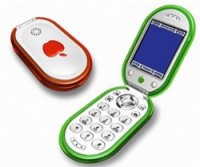 Recently there have been rumors that Apple is planning to release an iPod with phone features, some say within the next few months. Insiders at cell phone maker BenQ say that Apple executives have begun talking to various Taiwanese manufacturers about supplying parts for a new product. Apple has not commented on the possibility of an iPod with phone features. Some market analysts believe that if Apple does go through with its plans for an iPod with phone features, that it will have the biggest impact on Motorola, the leading cell phone maker in the United States.

Read More

| SmartHouse

Posted by Kristin Wenzel Categories: Apple, Internet, Music, Software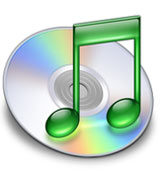 Ever wonder how it is exactly that iTunes works? Well, we have your hookup — no need to wonder any longer. HowStuffWorks has published a complete, exhaustive, in-depth article explaining in detail how iTunes actually works.
The iTunes Music Store is composed of XML-based pages, lots of them encrypted using 128-bit AES in CBC mode. AES-CBC is a type of symmetric-key encryption. AES ("advanced encryption standard") basically takes a 128-bit block of code and reorganizes it into a 128-bit block of "ciphertext" using a particular key (an encryption algorithm). CBC mode ("cipher block chaining") is a method of disguising any encryption patterns that might reveal the key.
It's really quite an interesting read, covering all the aspects of what iTunes does, how it works, and why. Great for the inquisitive mind, the Apple geek, or anybody with an inquisitive nature.

Read More

| HowStuffWorks
Posted by John Goulden Categories: Accessories, Apple, Portable Audio / Video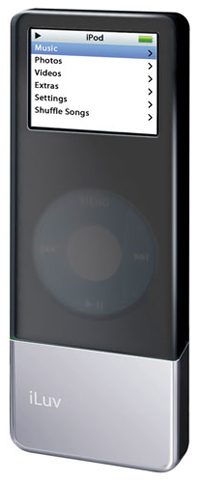 Apple's iPod nano was a runaway hit when it was released, combining small dimensions with an LCD and their intuitive interface. Even the battery life is pretty good at around 14 hours, but sometimes that's just not good enough. There are external battery packs for just about all of the iPod lineup but most add on so much extra in the way of physical dimensions that they're simply annoying. iLuv has a series of add-on battery products for the iPod nano and video models that use Lithium Polymer batteries to radically increase their battery life. The best part about them, especially for a small player like the nano, is that they're diminutive as well.
Each version comes attached to a silicon case for your iPod, and matches the width and depth of the player they're designed for. In the case of the nano, there are two versions available with total battery capacities of up to 36 hours and 56 hours (including the stock battery), and each includes pass-through ports for the dock connectors and headphone jack. The silicon sleeves come in four colors as well including black, white, pink and blue.
The 36-hour i601 retails for $59.95 USD and the 56-hour i602 is $65.95. Both products are currently available.

Read More

| iLuv via productdose.com
© Gear Live Inc. – User-posted content, unless source is quoted, is licensed under a Creative Commons Public Domain License. Gear Live graphics, logos, designs, page headers, button icons, videos, articles, blogs, forums, scripts and other service names are the trademarks of Gear Live Inc.