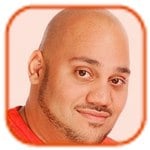 Posted by Andru Edwards Categories: Apple, PC / Laptop, Software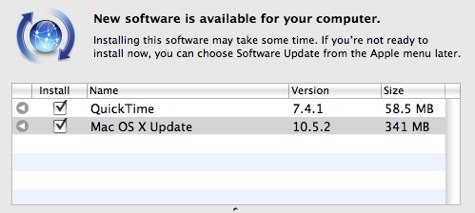 Time to fire up Software Update yet again, as the Leopard 10.5.2 update has just been released. We knew this one was meant to fix a ton of stuff under the hood of the OS, and the file size we are seeing is pretty much in line with that. A whopping 341 MB download. 10.5.2 includes fixes for Active Directory, Airport, Back to my Mac, Dashboard, Dock, Desktop, iCal, iChat, iSync, Finder, Mail, Networking, Parental Controls, Preview, Printing, RAW Image support, Safari, Login and Setup Assistant, System, Time Machine, as well as a few other areas. We told you it was big. Hit the Read link to get the full scoop, as this download might take you a few minutes…
Read More

| Mac OS X 10.5.2 Update Notes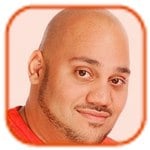 Posted by Andru Edwards Categories: Apple, Cell Phones, Handhelds, Rumors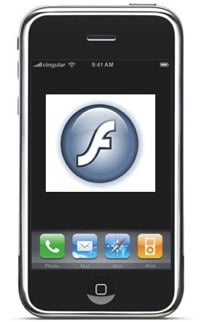 EDIT: The Skyfire browser for iPhone allows you to view Flash video directly on your iPhone.
EDIT: Here are the details on Apple and Adobe collaborating on an iPhone Flash player.
EDIT: Here is an update on the whole Flash on iPhone situation.
We've been waiting for Flash support to hit the iPhone ever since…well…it launched. We've had to make do without Flash for almost eight months, and YouTube even had to convert a bunch of their catalog to H.264 in order for the service to be enjoyed on the iPhone. Well, we've just got word from a reliable source that Flash support is on its way to the iPhone, and it should be coming very, very soon. Speculating a bit further on our own, we are guessing that it would be pretty convenient for Flash support to be introduced alongside the iPhone SDK, wouldn't you say? Now, we know that there isn't much information here, but you also know how strong our sources are too - Flash on the iPhone is coming, just take our word for it, okay?
EDIT: We already have had a couple people ask about the supposed battery and CPU issues that were holding Flash back from being included on the iPhone in the first place. From what I am hearing, it was a complete fabrication. Flash has not yet made it to the iPhone solely due to business negotiations. As we said, it is now on its way!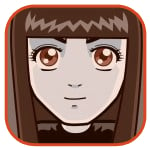 Posted by Sheila Franklin Categories: Apple, Music, Portable Audio / Video, Science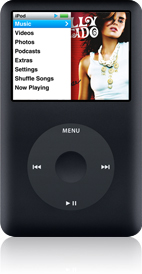 After the FDA did their homework, they came to the conclusion that iPods probably won't interfere with pacemakers. After a scare when a high school student said he detected electrical interference, the agency may not have thought much of it, but just to be sure…
Several models' magnetic fields were used in the test with a saline bag substituting for a human body along with the voltage delivered inside of the pacemaker by iPods. While the results of the testing is great news for music fans, if you have a pacemaker, remember to keep away from those microwave ovens.
Read More

| Far East Gizmos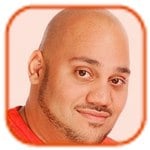 Posted by Andru Edwards Categories: Apple, Cell Phones, Internet, Music, Portable Audio / Video, Videos, Wireless / WiFi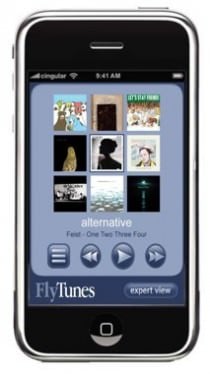 If you want to get in to the new FlyTunes iPhone and iPod touch music service, we've got the good for you. While FlyTunes is currently a closed service, you can get in using our special invite URL. Be sure you click on the following link while using an iPhone or iPod touch, otherwise it won't work:
For more details on what FlyTunes actually is, here you go:
FlyTunes offers you a music experience that's better than satellite radio, offering access to thousands of high quality music channels that you can personalize and enjoy on your iPhone any time, anywhere you go, without limitations, and without fees.

FlyTunes for iPhone/Touch is available now. As we scale up our systems to meet the tremendous demand, we will be sending your invitation to rock on with Flytunes.
Be sure to check out the FlyTunes demo we've embedded, after the break.
Click to continue reading Early access into FlyTunes iPhone music service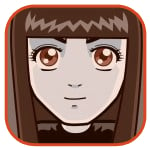 Posted by Sheila Franklin Categories: Apple, Portable Audio / Video, Software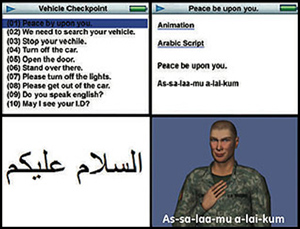 Even the military is Apple friendly. It has supplied iPod software to soldiers that speaks Arabic and Kurdish so that they can chat with the local population The report, issued in February's National Defense Magazine, says that they are guided by a Vcommunicator application, which can also be used to read maps, study missions, and can be connected to a speaker or megaphone. What do you suppose the locals will do when one of our troops slips up and plays a bit of U2 by accident? The technology will soon be available for us civilians.
Read More

| Computerworld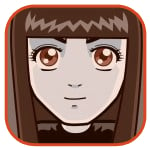 Posted by Sheila Franklin Categories: Accessories, Apple, Misc. Tech, Portable Audio / Video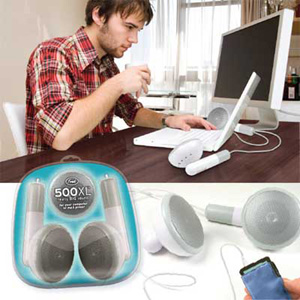 We guess we aren't the only ones who fret that we might lose our iPod buds in our ear canals. Witness the 500XL Desktop Speakers with a built-in amplifier and powered by batteries or AC adapter (not included.) While we are afraid that there may be some feedback involved with the placement, we think that at the very least we wouldn't have to be worried that we left them in our pocket or in the car. Pre-order for the MSRP of $39.99 from perpetual kid.
Read More

| perpetual kid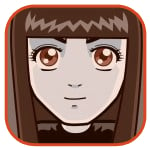 Posted by Sheila Franklin Categories: Accessories, Apple, Cameras, Cell Phones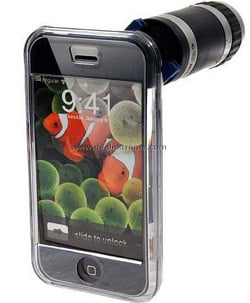 It's not like we never mention the iPhone around here, so we felt it only fitting to toss in an accessory for the gadget. The Motorola 6x optical zoom lens might be a possibility. This simple clear case clicks over the camera and its eye on your phone's back. It might look a little weird but at $15.00, it's worth a shot (pun intended.) The lens will work with many other models of cell phones as well. Let us know your results should you try one out.
Read More

| Trendhunter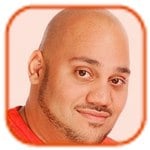 Posted by Andru Edwards Categories: Apple, Cell Phones, Handhelds, Mods / Hacks, Portable Audio / Video, Software

Here's a quick update for you iPhone owners running OS X who want to get in on the 1.1.3 jailbreaking fun. We told you that Nate was working on a solution for Mac users, and he just published it. It isn't as pretty as iBrickr is on the Windows side of things, but it works. Click below to download the DMG file, which will launch Terminal. Follow the instructions in the Terminal window, and you are good to go.
We will have video tutorials available soon over at Bleeding Edge TV. For more info on the OS X download, hit the 1.1.3 jailbreak page.
UPDATE: Here is a video tutorial showing you how to jailbreak your 1.1.3 iPhone on OS X!
Read More

| iPhone 1.1.3 Jailbreak OS X Download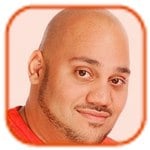 Posted by Andru Edwards Categories: Apple, Cell Phones, Handhelds, Mods / Hacks, Portable Audio / Video
We told you earlier that the iPhone 1.1.3 jailbreak was coming soon, and now it's here. See, that wasn't too long a wait, right? Now you can get your web clip on, enjoy the Maps location features, and SMS 20 friends at once all while pimping your favorite third-party apps as well. Click through over to my pal Nate's page for the easy way to do it on the WIndows platform using his iBrickr software.
UPDATE: We've got the details on the 1.1.3 jailbreak method for OS X.
Read More

| Cre.ations.net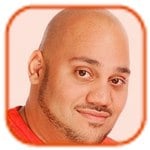 Posted by Andru Edwards Categories: Apple, Cell Phones, Mods / Hacks, Software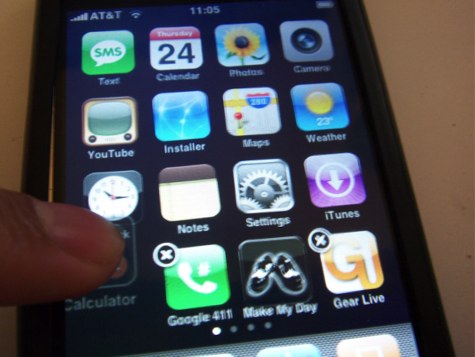 Alright guys, we know you've been waiting for the official jailbreak method ever since the iPhone 1.1.3 firmware went live last week. Fret no more, as that day has finally come. While it isn't released just yet, we can confirm that the iPhone 1.1.3 jailbreak method will be available later today. In fact, it may be out in as little as an hour or two. As you can see in our image above, we have our web clips and Installer.app running on our 1.1.3 iPhone. Even better, if you are uncomfortable with all the command line typing that it takes to jailbreak your phone, you will be happy to know that a new Special Edition version of iBrickr will be available later today as well, and it will be fully capable of jailbreaking your iPhone running the 1.1.3 firmware.
EDIT: Oh yeah, for all you iPhone owners running OS X rather than Windows, a version of iBrickr for OS X is definitely in the works!
EDIT #2: Here are the goods. The iPhone 1.1.3 Jailbreak software for Windows and for OS X.
© Gear Live Inc. – User-posted content, unless source is quoted, is licensed under a Creative Commons Public Domain License. Gear Live graphics, logos, designs, page headers, button icons, videos, articles, blogs, forums, scripts and other service names are the trademarks of Gear Live Inc.