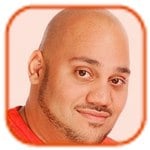 Posted by Andru Edwards Categories: Apple, Handhelds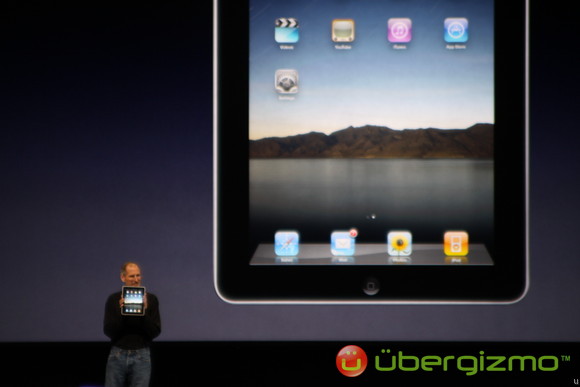 At this morning's Apple tablet event, Steve Jobs revealed the latest creation from the company, the Apple iPad. More details as we get them!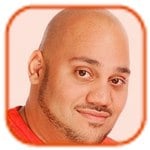 Posted by Andru Edwards Categories: Apple, Handhelds, Rumors
Okay, we all know by now that Apple is going to be announcing their tablet at tomorrow's January 27th Apple event, but the CEO of McGraw-Hill, Terry McGraw, just kinda spilled the beans on CNBC:
"Yeah, Very exciting. Yes, they'll make their announcement tomorrow on this one. We have worked with Apple for quite a while. And the Tablet is going to be based on the iPhone operating system and so it will be transferable. So what you are going to be able to do now is we have a consortium of e-books. And we have 95% of all our materials that are in e-book format on that one. So now with the tablet you're going to open up the higher education market, the professional market. The tablet is going to be just really terrific."
Is true, that means no Snow Leopard tablet, to those who were hoping for that. Thoughts?
Read More

| MacRumors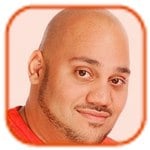 Posted by Andru Edwards Categories: Apple, Handhelds, Rumors, Videos
Oh, we knew the Apple tablet / iPad / iSlate would be good, but we didn't think it'd be this good. Walt Mosspuppetberg got his hands on an iSlate, and has been using one for a couple of years as it's gone through its various development cycles. He finally breaks his silence with this review, stating that "this is probably the most completely perfect product to ever be released."
Wednesday's Apple tablet event can't come soon enough!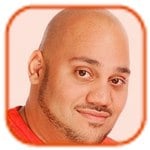 Posted by Andru Edwards Categories: Apple, Cell Phones, Handhelds, Rumors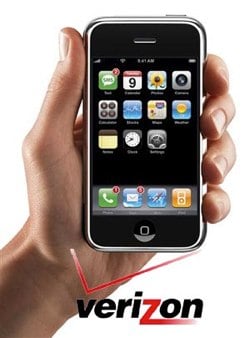 Gotta love those analysts, as they're always good for stirring the rumor mill - this time it's BusinessWeek reporting claims that Apple will likely be ending it's exclusive relationship with AT&T in order to bring the iPhone to all major US carriers. According to Tim Horan, telecommunications analyst at Oppenheimer & Co., T-Mobile USA should have the iPhone available this summer (whatever the follow-up to the iPhone 3GS turns out to be,) with Verizon and Sprint getting the goods this fall. Even Clearwire will be able to get in on the action, as they are expected to get the iPhone sometime in 2011. Of course, AT&T has been the exclusive carrier of the iPhone since it launched in June 2007.
Of course, Apple has the perfect opportunity to announce changes like this if they'd like, as they've got what many are predicting to be a colossal Apple event on January 27th, just two days from now. We'll keep you posted.
Read More

| BusinessWeek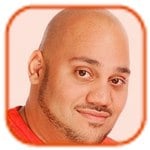 Posted by Andru Edwards Categories: Apple, Handhelds, Home Entertainment, PC / Laptop, Rumors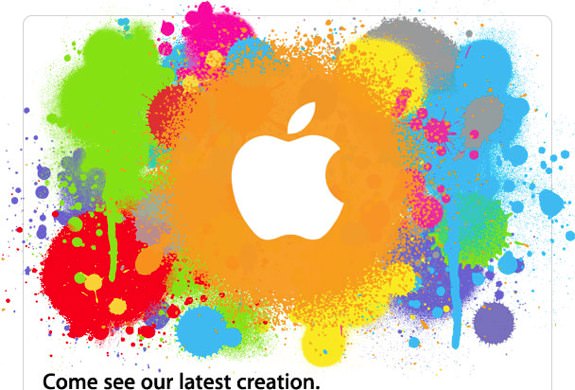 While we await the coming arrival of the fabled Apple tablet, which we all expect to finally arrive at the January 27th Apple event, it appears that the Wall Street Journal has gotten a bit of inside information that offers a glimpse of what the iPad / iSlate will end up doing for us. Of course, we still suggest taking all of this with a grain of salt, but this isn't far off from the whispers we've been hearing either:
The Apple tablet will have some sort of virtual keyboard. This only makes sense, because if there's no physical keyboard, you'd need a virtual one to type on (similar to the iPhone and iPod touch)
Publishing firms like Conde Nast, The New York Times, and HarperCollins have been in discussions with Apple on how they can get their content onto the tablet, and new ways of displaying the news on a modern (or even futuristic) device
Apple is definitely pondering a switch as it pertains to the default search engine on their iPhone OS, focusing on replacing Google with Bing for search, as well as Maps.
They've also been in talks with TV networks about the possibility of a multi-show iTunes TV subscription package, where users would get to choose a package of the best 4-6 shows per channel and subscribe for a monthly fee.
That whole Lala acquisition by Apple will likely lead to a web-based version of iTunes, which would allow for purchasing music outside of the actual iTunes application. It would also allow for publishers to place buttons that would allow readers to purchase iTunes content right on their website. There may even be a service that would allow users to stream all their iTunes music through the service to other computers, iPhones, and the like. This is basically a merge of iTunes and Lala in its current form.
The tablet may have some sort of smart recognition built-in, giving it the ability to recognize the user by using its camera, and then applying settings for that specific user on the fly
There's a lot there, we know. Luckily, we are just six days away from hearing the word from the horse's mouth. What do you think? Anything up there sound a little too far-fetched for your tastes? Also, please be sure to vote in our poll letting us know if you'd pre-order the Apple tablet sight unseen.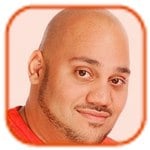 Posted by Andru Edwards Categories: Apple, Features, Handhelds
Gear Live Poll
Would you pre-order the Apple Tablet right now, sight unseen?
Poll Results
Definitely. I know it is gonna be hot.

No, I really need to see it first.

Don't think I'm gonna buy one either way
Okay, we know that Apple will be launching their new tablet device at their January 27th event next week, and the hype for the device is unlike anything we've experienced in the tech world, and that includes the pre-iPhone hype. We just wanna get a gauge on what you guys are thinking right now. So tell us, would you pre-order the Apple Tablet/iPad/iSlate today if you could, with no concrete knowledge of what exactly it does or how it will work?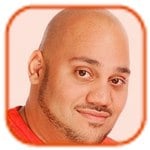 Posted by Andru Edwards Categories: Apple, Cell Phones, Handhelds, Rumors, Software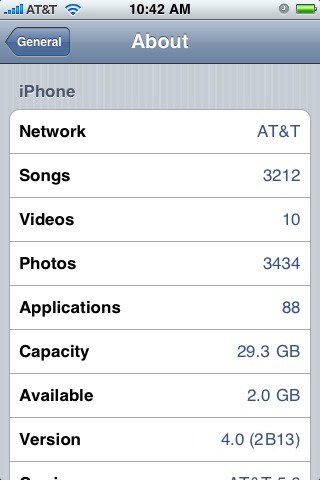 Our pals over at Boy Genius Report are saying they've received some inside information about the iPhone OS 4.0, which is heavily rumored to debut, and possibly even be released, at the Apple event on January 27th. Here's what they are saying about iPhone OS 4.0:
There will be multi-touch gestures OS-wide. (Would make sense for that as the rumored OS for the iTablet is close if not the same as the iPhone)
"A few new ways" to run applications in the background—multitasking.
Many graphical and UI changes to make navigating through the OS easier and more efficient. We haven't had this broken down, but we can only hope for improved notifications, a refreshed homescreen, etc.
The update will supposedly be available for only the iPhone 3G and 3GS, but will "put them ahead in the smartphone market because it will make them more like full-fledged computers" more than any other phone to date. Everyone is "really excited."
The last piece of information is the most vague, but apparently there will be some brand new syncing ability for the contacts and calendar applications.
As far as we're concerned, we think that a graphical and UI interface refresh is definitely needed for the iPhone, which hasn't really seen any major interface changes since it launched. Of course, we will be bringing you all the new on January 27th as it happens.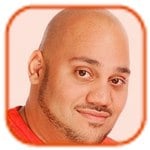 Posted by Andru Edwards Categories: Apple, Corporate News, Rumors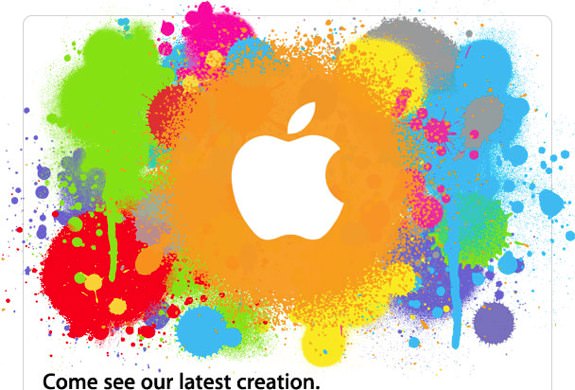 Okay, gang, Apple has finally sent those press invitations out to an event they are holding on January 27th, and if there is one thing we can surmise from this one, it's that we will be seeing the release of a new product. Whether you want to call it the iSlate, iPad, Apple Tablet, MacBook touch, or whatever else, we're putting all our money on a brand new multitouch tablet device, with Apple aiming to change the world yet again. Oh, and updated MacBook Pros as well.
The event starts at 10:00AM Pacific time and comes to you from the Yerba Buena Center for the Arts Theater in San Francisco. Join us then, because we'll be hitting you with the news as it happens.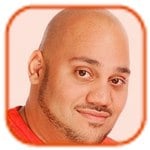 Posted by Andru Edwards Categories: Apple, PC / Laptop, Rumors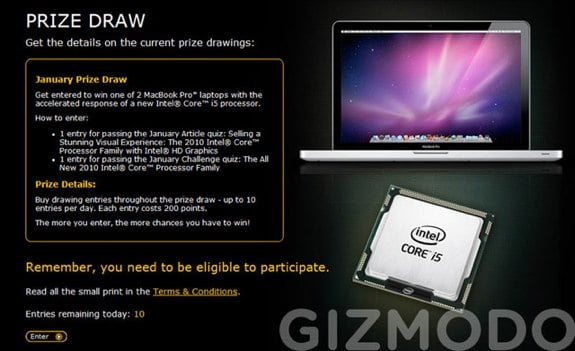 You know that Apple event that focuses on mobility products that is rumored to be happening at the end of the month? Looks like it won't be just related to the Apple tablet iSlate iPad super iPhone. With the new Intel Core i5 and i7 chips having just launched, we figured they'd make their way into the MacBook Pro line soon enough. In fact, Intel seems pretty confident here too, being that they are running giveaways where you could win a Core i5-powered MacBook Pro, despite the fact that they technically don't exist. Yet. We bet that'll change before the month is over.
Read More

| Gizmodo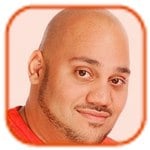 Posted by Andru Edwards Categories: Apple, Cell Phones, Features, Handhelds, Music, PC / Laptop, Software, Video Games, Videos
2009 is just about over, and we are just in time with our annual top 10 list of the most-watched Gear Live video episodes. Over the past year, as expected, there was a bunch of Apple gear that made the list, but Microsoft gets the top two spots with our Xbox 360 dashboard tour, and the Zune HD hands-on preview. Also getting an honorable mention is the Motorola DROID and Elgato Turbo.264 transcoding device.
Oh, and if you wanna be sure to get our new video episodes as they come out in 2010, be sure to subscribe to us in iTunes, on YouTube, or in your RSS reader!
Click to continue reading Top 10 Gear Live Videos of 2009
© Gear Live Inc. – User-posted content, unless source is quoted, is licensed under a Creative Commons Public Domain License. Gear Live graphics, logos, designs, page headers, button icons, videos, articles, blogs, forums, scripts and other service names are the trademarks of Gear Live Inc.