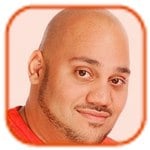 Posted by Andru Edwards Categories: Accessories, Apple, Home Entertainment, PC / Laptop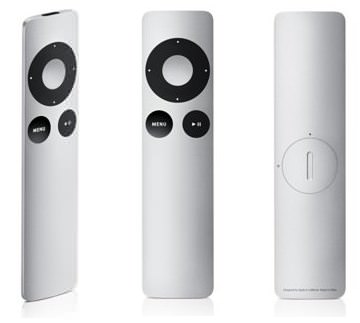 Apple has just released an updated Apple Remote, the first time the remote has been redesigned since its initial release. As you can see, the remote gains an iPod-like click wheel, and the play/pause button is now on its own. The remote supports iPod and iPhone when docked in the iPod Universal Dock, and also supports any Mac that has a built-in IR receiver. Apple says nothing about the Apple TV, but since it has an IR, this should naturally work there as well. You can order one now for $19, and it'll ship in 2-4 weeks.
Read More

| Apple Remote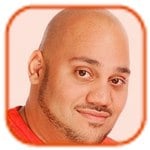 Posted by Andru Edwards Categories: Apple, PC / Laptop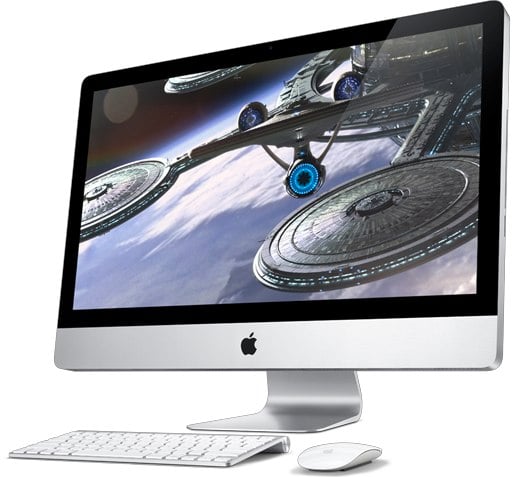 Apple continues with today's slew of updates with the new iMac (on sale now,) which sees a bunch of improvements. First, it comes in two new sizes, 21.-inch and 27-inch widescreen 16x9 LED-backlit displays, which have a 178-degree viewing angle. The 27-inch model rocks a 2,560 x 1,440 resolution, while the 21.5-inch model checks in at 1,920 x 1,080 (1080p.) Standard with these iMacs are the Apple wireless keyboard, and the brand new Magic Mouse - so the iMac has gone completely wireless. Both models gain an SD card slot, and the 27-incher also has a video in port, a first for the iMac.
As far as price goes, the introductory model starts at $1,199 and gets you the 21.5-inch display with 3.06GHz Core 2 Duo, NVIDIA GeForce 9400M graphics, 4GM RAM, and a 500GB hard drive. For $300 more, you get a 1TB drive, and the ATI Radeon HD 4670 graphics card. The 27-inch model starts at $1,699 with a 1TB drive and ATI Radeon HD 4670 graphics card. Lastly, there is a $1,999 27-incher that sports a 2.06GHz quad-core Core i5 processor and ATI Radeon HD 4850 graphics card. That one won't ship until next month, but all the rest are available now.
Read More

| Apple iMac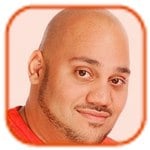 Posted by Andru Edwards Categories: Accessories, Apple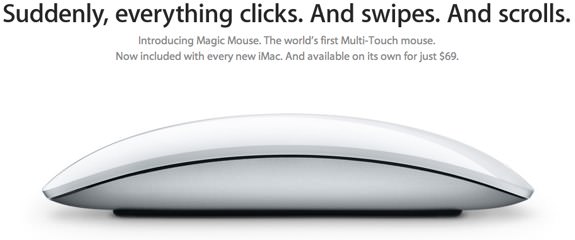 The Apple Magic Mouse is finally here, replacing the oft-despised Mighty Mouse. So, what's makes this new mouse so magical? For starters, there are no moving parts, other than the actual button. Yeah, the whole mouse is a button, but you can do the right-, middle-, and left-click. You can also scroll with a swipe across the acrylic surface of the mouse, and it also supports a bunch of the multitouch gestures you are used to using on Apple notebooks, two-finger swipes and all. The Magic Mouse is wireless, supporting Bluetooth, and the battery lasts a whopping four months. You can pick one up today for $69.
Read More

| Apple Magic Mouse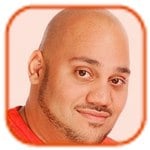 Posted by Andru Edwards Categories: Accessories, Apple, PC / Laptop, Rumors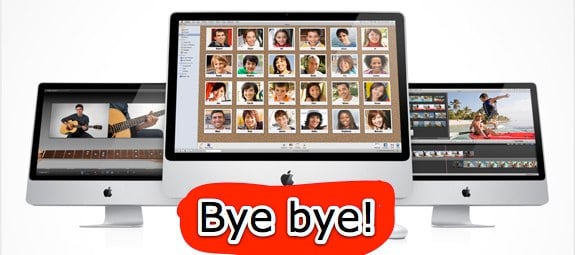 Well, between the Barnes & Noble Nook and this piece of news, tomorrow is shaping up to be pretty exciting. Our boy John Gruber is making it known that it's his belief that Apple is going to be releasing a bunch of new hardware tomorrow. What's on the a-frienda? Well, for starters, a much needed update to the plastic white MacBook line. You know, the one that get left all to its lonesome when the aluminum MacBooks went Pro? The Mac mini should also see a spec bump, including one version that runs OS X Server. Definitely interesting, I'd love to see how they position that one.
More interesting, though, are the claims of an "impressive" iMac redesign. We've been hearing so many rumors on where the iMac is going to go that we'll have to wait and see what comes out of Cupertino tomorrow. At the very least, they'll be thinner - but we're not holding our breath for Blu-ray support.
Even more interesting are the mention of two currently unreleased products. The first being the Magic Mouse, a replacement for the Apple Mighty Mouse that would sport a multitouch surface. We can definitely see that happening, and being included with the new iMac line. The Mighty Mouse needs to be replaced, and a multitouch mouse would play nicely with Snow Leopard. There is also mention of a multitouch trackpad add-on for desktop Macs, like the iMac, Mac mini, and Mac Pro. It certainly sounds intriguing, and would give desktop Macs the full functionality set that are found on the notebooks.
Of course, we will have all the details for you tomorrow when things start popping off!
Read More

| Daring Fireball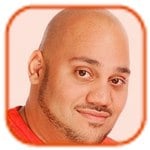 Posted by Andru Edwards Categories: Accessories, Apple, Cell Phones, Handhelds, Product Reviews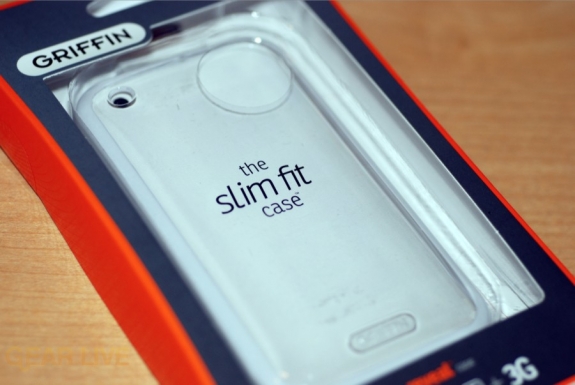 Griffin has recently released a minimalist case for the iPhone 3G and 3GS that they call Griffin Reveal. Right, we know what you're thinking - with all the various iPhone cases out there, what's so special about this one? Well, for starters, the Griffin Reveal is meant to stay out of the way. It isn't bulky, and barely adds any thickness to your iPhone. In fact, it just adds 1.4 mm in thickness to the iPhone 3G or 3GS.
Click to continue reading Griffin Reveal iPhone case review
Read More

| Griffin Reveal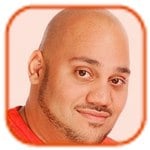 Posted by Andru Edwards Categories: Apple, Cell Phones, Handhelds, Software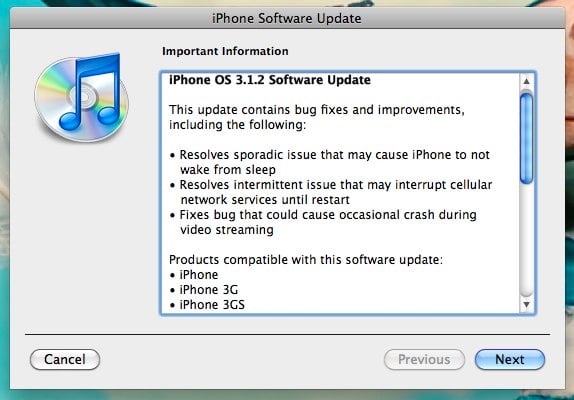 Apple has just released iPhone OS 3.1.2. According to Apple, the update contains bug fixes and improvements, including:
Resolves sporadic issue that may cause an iPhone to not wake from sleep
Fixes an issue that may interrupt cell network services until the phone is hard-rebooted
Fixes a big that would cause an occasional crash during video streaming
If you've got an iPhone, iPhone 3G, or iPhone 3GS, go ahead and update. Of course, if you are jailbroken, you'll want to wait until a jailbreak tool for 3.1.2 is available.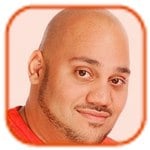 Posted by Andru Edwards Categories: Apple, Handhelds, Rumors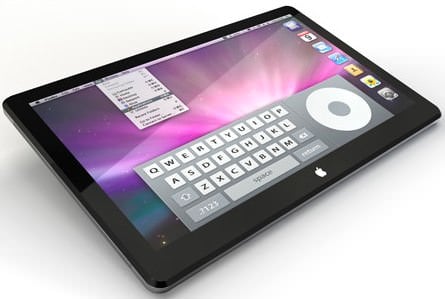 You'll definitely wanna file this one under "rumor," but if DigiTimes is to be believed, that Apple Tablet that we've all been waiting for with baited breath will be manufactured by Foxconn. The peeps at DigiTimes are saying that Foxconn will be shipping up to 400,000 devices by April 2010, and that these devices will have a 10.6-inch display.
Hey, it's fun monitoring these rumors, but I'm tired of having my emotions played with, Apple. Give me a touch-sensitive tablet next in the first quarter of 2010, okay?
Read More

| DigiTimes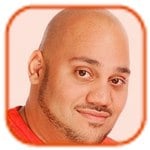 Posted by Andru Edwards Categories: Apple, Cell Phones, Handhelds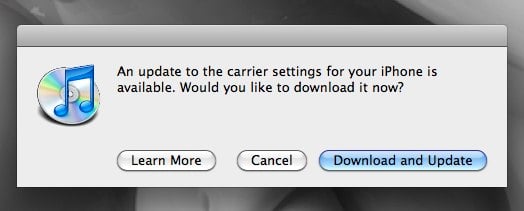 Hey, don't look now, but all of you who didn't opt to enable iPhone MMS yourselves, the time has come for you to let iTunes do it for you. A carrier update file is now available that, once installed, will enable MMS officially for AT&T iPhone users throughout the US. All you need to do is connect your iPhone 3G or iPhone 3GS to your computer, and tell iTunes to check for an update. Install the file, and let the pictures of kittens start flying.
Oh, and yes, if you are an iPhone OG owner, you are left out in the cold on this one.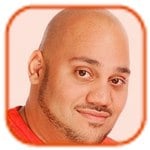 Posted by Andru Edwards Categories: Apple, Cell Phones, Handhelds, Wireless / WiFi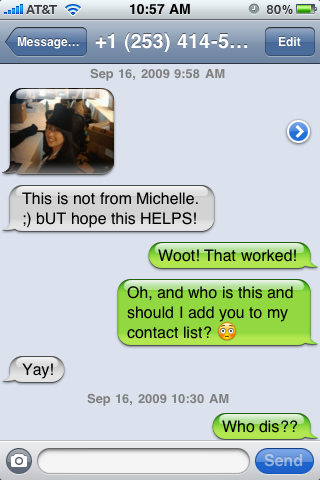 Just a quick note to those of you who haven't already enabled MMS on your iPhone yourself already, the official rollout happens this Friday afternoon, according to AT&T's Facebook page:
MMS Update: We know you've been eager for this service so we wanted to offer a quick update on the launch plans for MMS on Friday, Sept. 25. Late morning, Pacific Time, on Friday, the new carrier settings update enabling MMS should be live and ready to download through iTunes. We'll provide the steps and all of the details you need right here at that time.
So there you have it - we fully expect that Friday to be full of cute kitten pictures, and video files of people mooning their iPhone cameras. Good times.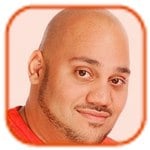 Posted by Andru Edwards Categories: Apple, Music, Software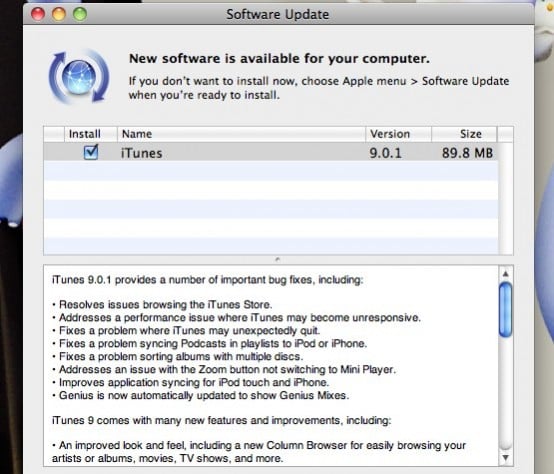 Apple released iTunes 9.0.1 yesterday, and normally, they squash some bugs that some people experience. Here is a look at the changes in the latest release, which comes just a couple of weeks after the iTunes 9 release:
Resolves issues browsing the iTunes Store.
Addresses a performance issue where iTunes may become unresponsive.
Fixes a problem where iTunes may unexpectedly quit.
Fixes a problem syncing Podcasts in playlists to iPod or iPhone.
Fixes a problem sorting albums with multiple discs.
Addresses an issue with the Zoom button not switching to Mini Player.
Improves application syncing for iPod touch and iPhone.
Genius is now automatically updated to show Genius Mixes.
We must say, iTunes 9 feels more responsive, and works more "as it should," or as expected. Hit up Software Update to grab it.
© Gear Live Inc. – User-posted content, unless source is quoted, is licensed under a Creative Commons Public Domain License. Gear Live graphics, logos, designs, page headers, button icons, videos, articles, blogs, forums, scripts and other service names are the trademarks of Gear Live Inc.