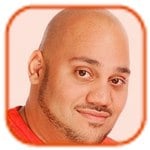 Posted by Andru Edwards Categories: Announcements, CES, CES 2011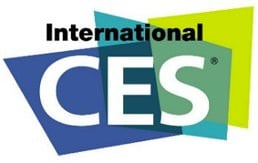 It's the beginning of a new year, and in the technology world, that means it's time for CES. We'll be hitting Vegas this week to cover the biggest consumar electronics show in these here United States later this week, where we expect to bring you a ton of breaking news. CES is where consumer electronics manufacturers shows off their upcoming wares for the year, and it gives a general idea of where the industry is going (for the records, we expect tablets to be pretty big this year.)
For CES, we'll be part of the Sears Blue Blogger Crew, and we'll be working as part of a team of other technology experts as we aim to give you an in-depth look at the sights and sounds of the event:
Jenna Hatfield, lead blogger at Stop, Drop and Blog; newspaper photographer and BlogHer contributing editor.
Kris Cain, Kris Cain, lead blogger for LittleTechGirl, Tech Editor on Mom Blog Magazine, Host of Tech Talk After Dark on MomTV, editor and writer for the National Apple Gear and Chicago Tech Gear sections on Examiner.com.
Andru Edwards, Editor-in-Chief of Gear Live (that's me!)
Kelly Clay, a veteran blogger, works for Lockergnome, where she breaks news and analyzes trends in the tech industry. She currently lives in Seattle.
Barbara Rozgonyi, founder of the Chicago chapter of the Social Media Club, reports on ways to grow business and build brands through her blog, WiredPRWorks.
Be sure to check Gear Live this week for all the latest CES news. In addition, you can follow us on Twitter, Facebook, or go old-school with our RSS feed.
Big thank you to Sears for covering our travel costs and expenses for this years Consumer Electronics Show.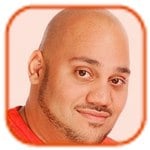 Posted by Andru Edwards Categories: Announcements, Cell Phones, Features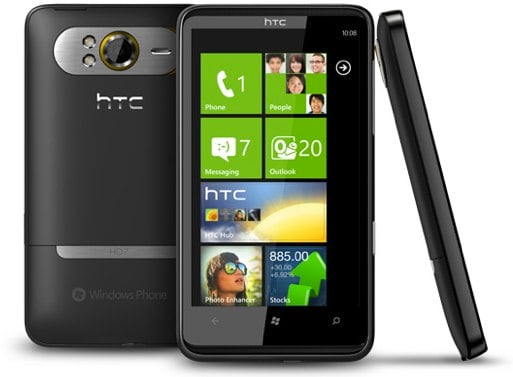 Our HTC HD7 giveaway ended this week, and we've confirmed the details of our winner. jazboy left the winning comment, chosen randomly (using random.org) from all eligible comments. Nice job, and congrats! We hope you enjoy doing more with less with Windows Phone 7.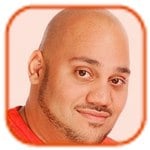 Posted by Andru Edwards Categories: Announcements, Design, Features, Internet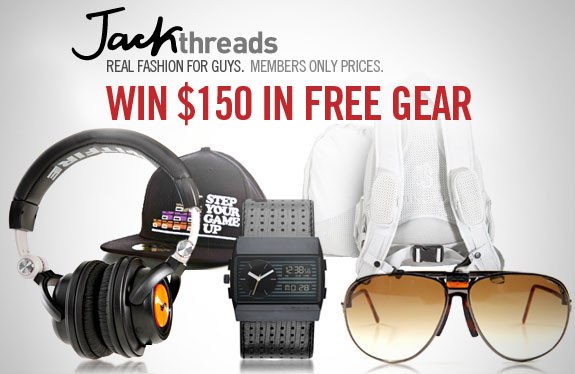 Have you heard of JackThreads? In case you haven't, they're a super cool clothing site offering discounts of at least 50% off some of the hottest brands in streetwear, surf, skate, and contemporary fashion. All sales are super limited, normally lasting just a couple days, and you've gotta have an invite to even join the site to get access to the goods. We've teamed up with JackThreads to bring invites to all our readers, and even better, you'll get $5 in credit added to your account that you can spend right away if you so desire. That was cool and all, but then we thought we could take this a step further, and now we've got a full on contest going on. We are going to give away $150 in JackThreads credit to one of you entrants. Here's how it's going down:
Here's how to enter:
That's it! Remember, you've gotta be a JackThreads member, and you've gotta be following the Gear Live Twitter account so that we can send you a DM if you're the winner. This one is only open to residents of the US and Canada. We will be announcing a winner on September 24, so you've got til Friday to qualify.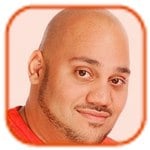 Posted by Andru Edwards Categories: Announcements, Cell Phones, Handhelds, Software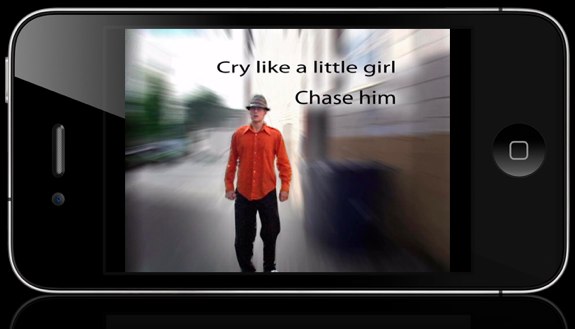 We're giving away ten copies of Make My Day for iPhone and iPad, which just hit the App Store this morning. The easiest way to describe the app is to have you think about those old-school Choose Your Own Adventure books. Remember those? Turn to page 4 to turn the key, or turn to page 27 to run away crying? Yeah, those. Well, instead of reading, the Make My Day app is a live-action choose your own adventure movie. You choose the paths that the characters will take as you are watching. It's got 26 different scenes and 13 different endings, depending on which story branches you choose.
Here's how to enter:
That's it! We'll send out the download codes on Twitter over DM, so be sure you follow the Gear Live account, otherwise we won't be able to get it to you. For more info on the app, you can check out Make My Day on the App Store.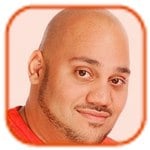 Posted by Andru Edwards Categories: Announcements, Features, Internet


Hey, wanna get in on the new Digg before it's rolled out to the general public? Well, we've got 1,000 invites. All you need to do is click that image above, and you're in (well, if you click it before 1,000 other people do!) We've been testing the new Digg site for a couple of months now, and they've made tremendous strides from the days of old. You'll be able to follow us and the stories that we are publishing, and the things you end up liking get pushed to your friends on the site. Definitely a cool way to discover new stories. Let us know in the comments how you like it!
Read More

| Join the new Digg!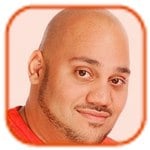 Posted by Andru Edwards Categories: Announcements, Apple, Features, Handhelds, Software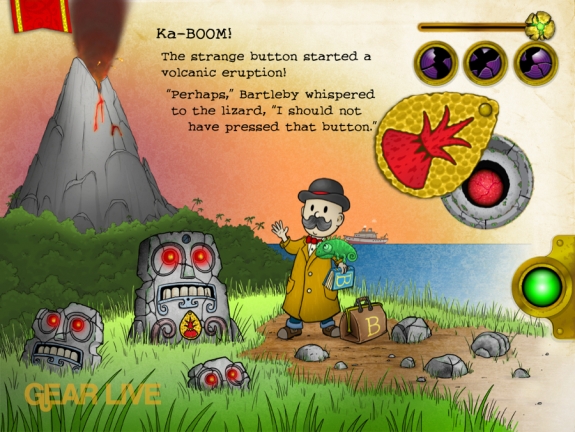 We've covered Bartleby's Book of Buttons a few times here on the site, mostly because we think it's a great app that has a lot of potential to set the stage for some truly interactive storytelling on the iPad and other gesture-based devices. Okay, enough of all that future talk, let's talk about what we've got going on today. We will be giving away two copies of Bartleby's Book of Buttons Vol. 1: The Far Away Land for iPad at the end of the day to two randomly chosen entrants.
Here's how to enter:
That's it! We'll announce two winners later on, and get them download codes that'll score you Bartleby from iTunes at no cost. You can check out our Bartleby photo gallery and our Bartleby video interview with Monster Costume for more - and you can also check it out on the App Store.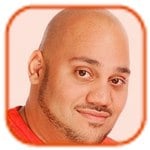 Posted by Andru Edwards Categories: Announcements, PC / Laptop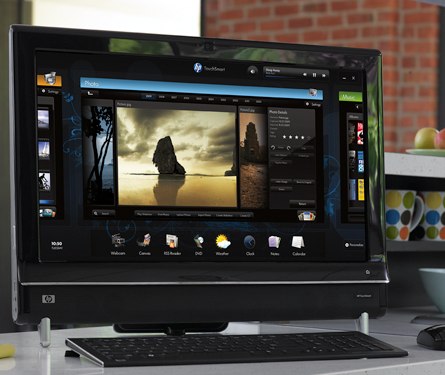 Just wanted to follow up and let you guys know that we've chosen a winner for our HP TouchSmart 600 giveaway. Her name is Julianna (@julianna2221 on Twitter), and all she had to do was tweet about the contest to enter. We wanna thank everyone who took the time to enter the contest, and stay tuned—we have more coming up shortly!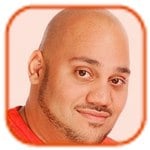 Posted by Andru Edwards Categories: Announcements, Features, Internet, Music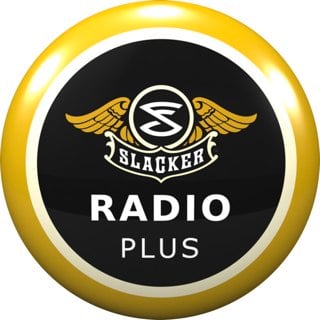 Here at Gear Live, we love us some Slacker. If you don't know, Slacker is a fantastic radio's streaming music service. It has millions of songs in its catalogue, and real DJs actually control their channels, which means you get a great mix of songs that go well together. While Slacker is free, they also have a service called Slacker Radio Plus, which adds the following perks:
Unlimited Skips
Unlimited Song Requests
No Audio or Banner Ads
Complete Lyrics
Over 2 Million Songs
So here's what we are going to do - we are going to give away a two 1-year subscriptions and three 3-month subscriptions to Slacker Radio Plus, and we are going to make it ridiculously easy to enter. All you need to do if become a fan of Gear Live on Facebook, and leave a comment on our wall. That's it. Next Friday we will select five random entrants and hit them with the goods.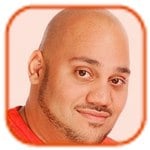 Posted by Andru Edwards Categories: Announcements, Internet, Video Games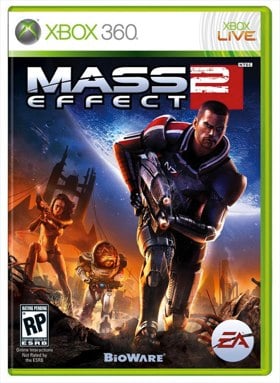 If you haven't heard of Mass Effect 2, then you're probably just waking up from cryogenic sleep. The sequel to one of the best selling Action RPGs hit the shelves this week and, for the most part, is bouncing right back off the shelves and into gamer's 360's and PCs.
We're always keeping our eyes open for free stuff. Especially free video games. It looks like the brand new gaming site L33tsauce.com is celebrating their open beta by giving away a copy of Mass Effect 2 (any platform) to the person who makes the best page about the game on their site.
For the full contest rules, check out the contest Dojo. And don't miss the "bonus" offer at the bottom of the page. Submissions will be judged by yours truly, and iJustine.
Read More

| L33tsauce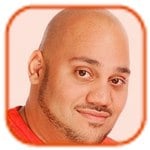 Posted by Andru Edwards Categories: Announcements, Internet, Videos
Please consider using the Facebook Share and Retweet buttons above to share this post with others
---
The Short Version:
If you donate to Haiti relief by SMS by texting "HAITI" to the number 90999, or by texting "YELE" to 501501, we will match your donation multiple times. Just leave a comment telling us how much you donated, and we will take care of the rest. We are currently matching donations 14 times.
---
Over the past couple of days, while trying to carry on with "business as usual," I've personally found it hard to focus on tech, gadgets, and all of the CES 2010 goodness that we have yet to bring you, as the world is focused on the disastrous aftermath of the earthquake in Haiti. We're sure you've seen the imagery, but if you haven't, or if you aren't quite sure, I encourage you to watch this AP report:


Gear Live & Friends Will Match Your Haiti SMS Donations!
We felt it was time to do our part to help, so with the support of a bunch of Gear Live friends, we are announcing that we will match SMS donations made by Gear Live readers and viewers. As many of you know, the Red Cross has made it super-simple to donate $10 to help out by simply texting the word HAITI to 90999. In fact, this has been so successful that it's already earned $11 million in just a few days. That is fantastic - but the damage to the country is far greater than that, and every little bit helps. So here's what we're gonna do:
Starting now, if you send an SMS donation to either the Red Cross (by texting the word HAITI to 90999) or to YELE (by texting the word YELE to 501501) Gear Live will match it, up to $500. In addition, we have a bunch of our friends joining in as well:
David Geller of Eyejot and WhatCounts will match up to $2500
Leslie Camacho, President of EllisLab (which makes the fantastic ExpressionEngine CMS) and Roger Rustad (wondering network guru) will personally match up to $600 $1200
Nate True of Tap Tap Revenge and iPhone hacking fame will match up to $500
Jeremy, Adam, and the team at Stage Two will match up to $500
Dave Taylor, the man behind AskDaveTaylor.com, will match up to $250
Don McAllister of Screencasts Online will match up to $250
Robert Scoble, the face behind Building43, will match up to $200
Local Gear Live fan Shauna Causey will match up to $100
Parnassus Ventures, the folks behind 140: The Twitter Conference, will match up to $100
Jason Neudecker, a Gear Live Twitter follower, will match up to $100
Hadley Stern and Apple Matters will match up to $100
Xavier Lanier and Notebooks.com will match up to $100
Amisha Gandhi-Lanier and Served Raw will match up to $100
Kevin Urie from Social Media Club Seattle will match up to $100
TechieDiva.com will match up to $50
Eric Siegfriend and DanceHop will match up to $50
In total, so far, that's
$4500
$5400
$5650
$6550
$6700 in pledged matching donations! For each donation you make, each entity above will match it, until their limit is reached. In other words, with our current
eight
eleven
twelve contributors, your $10 donation will actually be matched
six
nine
eleven
twelve
fifteen
seventeen times, resulting in a
$70
$100
$120
$130
$160
$180 payment. So, what do you need to do? This is the easy part. Just scroll down and leave us a comment letting us know that you made a donation, and whether it was a $5 or $10 contribution. If you do it multiple times, let us know that too. Even better, if you want to be on our list as a person or company that will match donations, let us know!
Now, what if you don't have any money to donate? We will make it easy. Just comment with a link to an article on from any of the following websites that you found interesting or helpful, and we will donate $10 on your behalf:
Gear Live, Notebooks.com, AskDaveTaylor.com, Gear Diary, Mobility Minded, Technologizer, WindowsPhoneThoughts, Served Raw, SlashGear, or GeekRoom.
I have to give a big thank you to my pal Xavier over at Notebooks.com. He came up with the idea and invited me to donate. I then asked a few friends, and never thought we'd get the support that we did, so we kicked off our own campaign. Together with Notebooks.com, we have
$10,500
$11,400
$11,650
$12,550
$12,700 in matching donations for your SMS contributions!


The time is now! Leave a comment after donating, tell your friends, forward this around, and share this on Facebook and Twitter using the buttons at the top of the article. Make us spend every penny of the matching funds that are available.
© Gear Live Inc. – User-posted content, unless source is quoted, is licensed under a Creative Commons Public Domain License. Gear Live graphics, logos, designs, page headers, button icons, videos, articles, blogs, forums, scripts and other service names are the trademarks of Gear Live Inc.