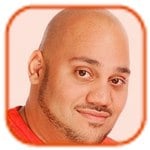 Posted by Andru Edwards Categories: Announcements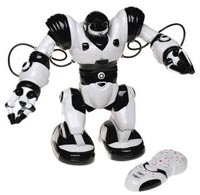 Thanks go out to everyone who participated in our Robosapien giveaway by letting us know your thoughts on the best and worst of CES. Props to Gear Live reader trudat for posting the winning entry, which was chosen at random. Her Robosapien Humanoid Robot is in the mail, courtesy of PrizeCube.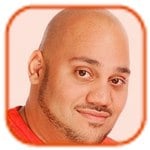 Posted by Andru Edwards Categories: Announcements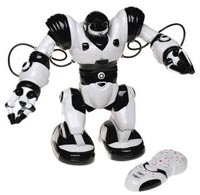 The Gear Live Robosapien Giveaway ends this evening at 11:59 PST. If you want to be in the running, be sure to check out the contest details. All you need to do is let us know what you thought were the best and worst items at the Consumer Electronics Show. Big ups to PrizeCube for sponsoring the contest.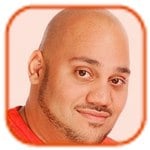 Posted by Andru Edwards Categories: Announcements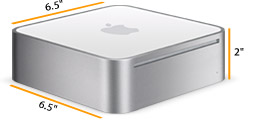 So the Mac mini was announced earlier today at MacWorld, and you are totally into it. Well, Gear Live has your hookup. We have started a site which will give them away, along with the iPod shuffle and other things. Check out the site at Free @ Gear Live. Check it out, and score yourself some new gear.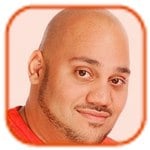 Posted by Andru Edwards Categories: Announcements
Most readers know about our attempt to
help readers gain referrals for the free electronics which they are trying to work towards. Aside from the forums, we also have our QuickTrade! service which allows users to trade referrals and leave feedback on how things went in a fashion similar to eBay. Many users have had great success earning their free things after joining. We are now approaching 600 active traders on QuickTrade!, which means getting those last few referrals to completing the requirements for the free iPod, TV, gift card, or whatever else you are looking to get has never been easier. Check out some images of how the service looks here.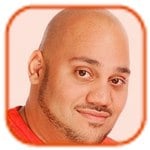 Posted by Andru Edwards Categories: Announcements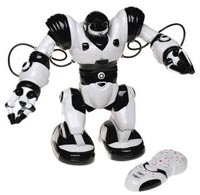 Each week, Gear Live gives away awesome tech prizes courtesy of PrizeCube. The winner of last week's contest was B. Canton, who walked away with a Logitech MX1000 Laser Cordless Mouse.
The RoboSapien is the hottest toy on the market right now. So much so, even adults are getting down with it. It was hard to get your hands on one during the holiday season, but we have one ready to ship to one lucky Gear Live reader. So, what do you need to do to get it? Well, we want to know what you thought the best and worst items were at CES. What struck your fancy, and what made you turn your head in disgust? Holla back in the comments, and we will choose a random winner. Oh, and be sure that you reside in the USA.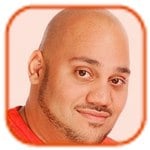 Posted by Andru Edwards Categories: Announcements
By now, we have all heard of the horrific Indian Ocean Tsunami and the tragic aftermath. The affects will be felt for years to come. There are several ways you can help by donating through various channels. One which allows you to donate simply by signing up for an offer (similar to all the free sites you have seen around). HelpDisasterVictims.com is a site where you can sign up for an offer (say, an AOL Free Trial) and all the proceeds made from the comission will go towards disaster relief. In fact, you can sign up for things that won't cost you anything, and you will still be contributing money to the fund.
Gizmodo also has information on how you can donate to this very worthy cause.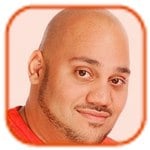 Posted by Andru Edwards Categories: Announcements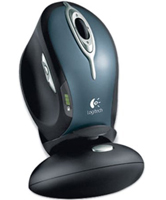 Each week, Gear Live gives away awesome tech prizes courtesy of PrizeCube. The winner of last week's contest was Nick Laithon, who designed a Gear Live T-Shirt and gave them to each member of his football team to wear around campus.
If there is one thing that just about all Gear Live readers have in common, it's the fact that we all love our computers. That being the case, we want our computing experience to be a pleasant one. No one likes being frustrated by an electronic device. If you ask me, there is nothing more frustrating than when a mouse has a dirty trackball and you just can't get it to go where you want it to. With an optical mouse, the problem goes away - but then you get the floating pointer thing every now and then. We want to help aleve you of these frustrations by sending you a new Logitech MX1000 Laser Cordless Mouse. These babies are 20x more accurate than your standard, and have a built-in Lithium-Ion rechargeable battery which never needs to be replaced.
Want one? Simply place your vote in our Best Tech of 2004 story by registering and leaving a comment. For each category you leave a vote for, you earn one entry into the contest for the MX1000.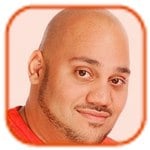 Posted by Andru Edwards Categories: Announcements
First of all, congratulations to Gear Live Reader confus3d789 for winning last week's contest. A brand new Nintendo GameCube is on it's way to your front door, courtesy of PrizeCube.
This week, we are giving our winner their pick of three DVD's of their choice. This is your chance to make up for what was missing under the Christmas tree this holiday season. After all, that is what it's all about, isn't it? Either way, here is what we expect of you:
The person that comes up with the most creative way to advertise Gear Live will win the three DVD's of their choice. Whether that means you go into a quiet movie theater and yell "EVERYONE VISIT GEAR LIVE DOT COM WHEN YOU GET HOME!!!", post Gear Live flyers all over your college campus, or get "Gear Live R0x0rz" tattooed on your forehead - you do what you think is best, and send us proof. Don't try photoshopping anything. If it looks photoshopped, it's disqualified.
So go ahead and use your noodle to come up with the most bizarre, eye-catching advertising campaign for the site, and send your proof to submit@gearlive.com. You have until 7:00 PM PST on Sunday, December 26th. Thanks go out to PrizeCube for sponsoring our weekly contests.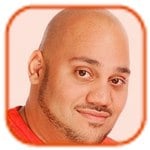 Posted by Andru Edwards Categories: Announcements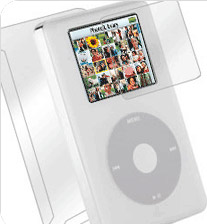 Remember that Pod Shield Contest we announced a week ago? Well, it's now a wrap. Don't let that stop you from leaving your comments though, as always love to hear from the readers. Nonetheless, we have six winners that we chose at random. If your username is one of the following, expect to hear from us shortly so that we may send a Pod Shield your way:
Scilynt
Roberto
Dee Popat
A-rob
Solomon
Kymus
Congratulations to the winners! Gear Live thanks TrendyGeek for sponsoring this contest. If you didn't get one, don't fret. You still have until midnight to win a free video game console or $160 Amazon.com gift certificate from Gear Live.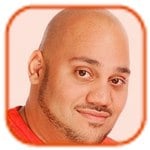 Posted by Andru Edwards Categories: Announcements
We launched Gear Live: QuickTrade! a few weeks ago because we knew how frustrated our users were with trying to find referals for their free stuff promotions. Since then, over 300 people have joined and started trading. QuickTrade! is definately a success, and that is why we are offering new memberships for $5.00 over the next few days. To sign up, visit http://quicktrade.gearlive.com and you will be on your way to scoring some free gear. Click below for some screen captures of the QuickTrade! site.
Click to continue reading Gear Live QuickTrade! Promotion
© Gear Live Inc. – User-posted content, unless source is quoted, is licensed under a Creative Commons Public Domain License. Gear Live graphics, logos, designs, page headers, button icons, videos, articles, blogs, forums, scripts and other service names are the trademarks of Gear Live Inc.