Find Our Latest Video Reviews on YouTube!
If you want to stay on top of all of our video reviews of the latest tech, be sure to check out and subscribe to the Gear Live YouTube channel, hosted by Andru Edwards! It's free!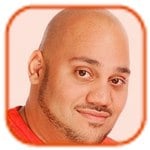 Posted by Andru Edwards Categories: Announcements, Features, Internet,
Another contest has come to a close, this one sees three people walk away with one year of free online storage courtesy of Box.net. The three winners are benplaut, bayyar, and TheMetsAreBad. You will now have 1 GB of online storage for a year. All the rest of us can get it on it for $2.99 per month.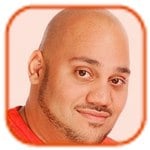 Posted by Andru Edwards Categories: Announcements, Features, Video Games,
We received over 400 entries into our PrizeCube sponsored Sony PSP Value Pack Giveaway, which is the most we have had for any contest thus far! Unfortunately, only two people will actually be walking away with Sony PSP Value Packs from this contest. If your name is R. Franz or E. Barrett, you have already been in contact with me regarding your prizes. For all the rest of you, don't fret - you didn't really want one anyway, did you? Oh well, at least you can look at some images until launch.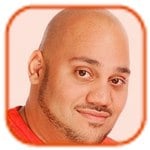 Posted by Andru Edwards Categories: Announcements, Internet,
If you have never been in need of a file you forgot while on the go, you are a liar. The fact of the matter is, we have all forgotten/deleted/thrown away something important at one time or another. Box.net is all about making these kinds of things less stressful. Their goal is simply to provide you with an online file storage bin that is always available. Their standard box size is 1 GB, which is more than enough to hold images, Word documents, and a few other things. Accounts can be shared, or kept all to your lonesome. We are going to be giving away three 1 GB accounts, which will be yours for one year, over the next few days. In order to win, be sure to check back daily. We will be putting a box.net hyperlink into one story per day, for three days, starting on Monday. If you see it, be the first to post your findings in the comments area of that news item and the 1 year 1 GB account is yours. In the meantime, read up on their service (which you can also opt to purchase yourself for $2.99 per month) in their "How It Works" section.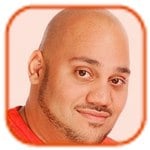 Posted by Andru Edwards Categories: Announcements,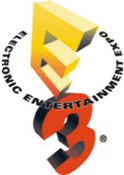 Alright, here's the deal. Gear Live is going to be at E3 in full force. A couple of us are going to be roaming the showroom floor like nobody's business, capturing all the video and stills that would make any gamer scream like a schoolgirl. We will also be talking to a few influential people relevant to the gaming and consumer electronics world. However, while we will have all this data, we have no way of getting it to you in real time. Why is this? We do not have a laptop. This is where you come in:
Our favorite incentive network, OfferCentric, has a free notebook website that they run. If you help us in achieving our goal by signing up for the site as one of our referrals, you will be entered to win one of a bunch of prizes. I am talking about things like Pod Shields, DecalGirl iPod and Gamecube skins, a PDA Panache custom Nintendo DS stylus, and a Logitech Harmony 688 Universal Remote. One winner will also be the proud recipient of an E3 Bag-o-Stuff - that being a bunch of miscellaneous free items that companies give out at E3, and it is usually tons. As you can see, we have a bunch of stuff to give away to a bunch of people for bringing us to the point where we can get the laptop, and report live from the showroom floor. All that is required for entry is for you to sign up at Notebooks4Free and complete an offer. We will update in a few days with a status report. Any questions, contact us here.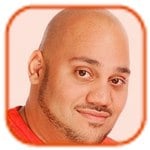 Posted by Andru Edwards Categories: Announcements, Video Games,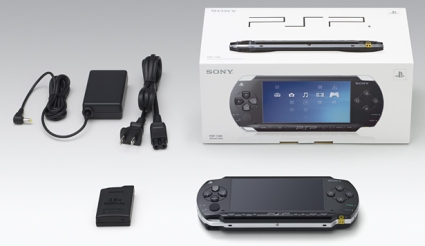 Each week, Gear Live gives away awesome tech prizes courtesy of PrizeCube. The winner of the last contest was Matt M., who walked away with a brand new Logitech Harmony 676 Remote Control.
I am going to make this quick, and easy. You all want a PSP. You may not want to pay $249 for a Value Pack that may be bundled with things you don't even want, but you still want one. This is where we come in. We are going to give away two Sony PSP Value Packs in this contest. To enter, all you need to do is tell us which PSP launch game has you the most stoked - without using Ridge Racers as your answer. Just let us know which game it is, and why, in the comments area. In a week, we will randomly pick two people who met the requirements, and their PSP's will be shipped when the product launches. As a friendly reminder, anyone is allowed to leave a comment, but only U.S. residents are eligible to win the prize. Thanks again to PrizeCube for sponsoring our giveaways.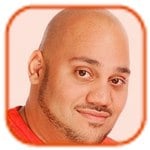 Posted by Andru Edwards Categories: Announcements,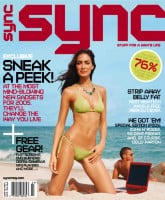 Time for a few bits regarding the site.
Submit News Tips: We have added an often requested tool to the site, making it a snap to submit news tips and stories to Gear Live. At the top of the left column, you will see a link that simply reads "Submit A News Tip". Click that, and you will be taken to the submission form. Go ahead and give it a try!
Sync Magazine: A few days ago we told you that we were giving away free 1 year subscriptions to Sync Magazine. Since then, we have seen quite a few new members. Glad you are here, and we hope you enjoy the utter nonsense and chaos that we bring you each day. If you didn't score your free subscription yet, what are you waiting for?
Editors: If you are as obsessed with technology and entertainment as we are, and enjoy writing, we want to hear from you. Gear Live is looking to possibly add a couple more editors to the staff. If you have a particular niche you would like to focus on, let us know. If you are interested, drop us a line. Please include a writing sample.
Donations: We have added Paypal and Amazon donation links to the left sidebar. If you are into what we have been doing here over the last eight months and want to support us, please feel free to use one of those methods. We will put the money towards improving the site, and bringing you even greater coverage of the tech world. Like what, you ask? Right now we are trying to raise enough money to get to E3 so that we can bring you coverage from the showroom floor. If you are a regular reader or find Gear Live valuable in any way, please consider supporting the site with a donation. We will even hook you up with a nifty donator icon based on your level of support.
Forums: If you haven't seen the Gear Live Forums, check them out here. We have a very active community, with great tech (and non-tech) discussions throughout.
Newsletter: Finally, we will soon be adding a weekly email newsletter to our list of services we provide here. You can sign up for it by simply entering your email address in the Newsletter box in the right sidebar. The newsletter will also include news highlights, along with product giveaways. No need to worry about spam, we hate it as much as you do. We will not be giving away any of your information.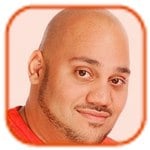 Posted by Andru Edwards Categories: Announcements,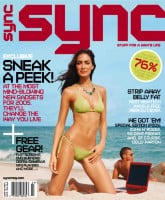 Hey, if Gear Live is to be your hookup for the coolest tech out there, then we need to do it both at and away from the PC. I mean, we know a lot of you guys prefer sitting in front of your HDTV or bumping the latest tracks on your sound system instead of surfing the Internet. In the spirit of providng you with gear news in any situation, we are now giving our members free 1 year subscriptions to Sync Magazine. If you want one, simply sign up here, and indicate that you would like a free subscription. Don't worry about your info - Gear Live does not sell it or give it away, as we hate spam as much as you do. The only people that will see it is us, and Ziff-Davis (the Sync people).
For those of you that are already members, just drop us a line and we will get you your subscription.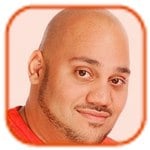 Posted by Andru Edwards Categories: Accessories, Announcements,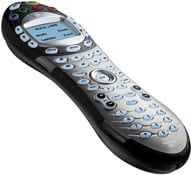 Each week, Gear Live gives away awesome tech prizes courtesy of PrizeCube. The winner of the last contest was Ben Vante, who walked away with a brand new Nintendo DS.
A couple of weeks ago, we told you about how Logitech was giving away 100 Harmony 676 remotes per day for a week. If you weren't lucky enough to cop one, we have your hookup. While we aren't going to give away anywhere near 100 of these, we are going to give one away to a lucky reader. All you have to do is let us know what you would use this item for in the comments area. What kind of setup do you have in your living room? And hey, it's a random drawing, so you can still win even if you have a poor man's system. Don't thank me, thank PrizeCube. As always, this is open to US residents only. You have a week.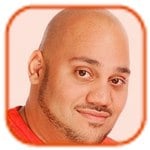 Posted by Andru Edwards Categories: Announcements, Video Games,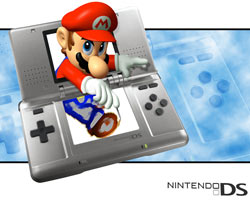 Each week, Gear Live gives away awesome tech prizes courtesy of PrizeCube. The winner of last week's contest was trudat, who walked away with a Robosapien.
Nintendo's newest handheld console has been hard to find in retail stores lately, and is just getting back to the point where you can find it at any local electronics store - but why should you when you can get it for free? This week we are giving away a brand new Nintendo DS to one lucky Gear Live reader. What do you have to do to be eligible? Simply register for the site if you haven't done so already, and leave us a comment telling us what your first Nintendo handheld console was and which game you spent the most man hours on. We will take the best ones, and choose a random winner. As always, big ups to PrizeCube for sponsoring our weekly contests. As always, this is open only to those who reside in the USA.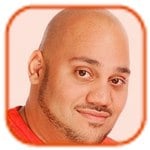 Posted by Andru Edwards Categories: Announcements,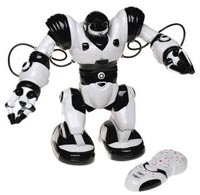 Thanks go out to everyone who participated in our Robosapien giveaway by letting us know your thoughts on the best and worst of CES. Props to Gear Live reader trudat for posting the winning entry, which was chosen at random. Her Robosapien Humanoid Robot is in the mail, courtesy of PrizeCube.
© Gear Live Inc. – User-posted content, unless source is quoted, is licensed under a Creative Commons Public Domain License. Gear Live graphics, logos, designs, page headers, button icons, videos, articles, blogs, forums, scripts and other service names are the trademarks of Gear Live Inc.