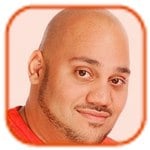 Posted by Andru Edwards Categories: Announcements, Handhelds, Portable Audio / Video, Video Games
I4U Future Technology News, the Premier digital gadget online news publication, is set to bring E3 coverage to a whole new level. Journalists will be on hand to bring unfiltered reports to readers, listeners and video viewers worldwide.
"This years E3 is going to be special, even for non-hardcore gamers," states Luigi Lugmayr, CEO of I4U LLC. "The new consoles will also change home entertainment in the near future."
Our team will produce Podcast and video news reports optimized for multimedia devices such as the iPod, Playstation Portable, and Smart Phones from both the big pre-show press conferences and after show events. Microsoft's Xbox 360, Sony's PS3 and Nintendo's Revolution will all make their debuts this year, and I4U will be there to bring you the latest coverage from the show room floor. Look for interviews with the top names in gaming, new console updates, hottest holiday titles and everything else that matters. Playstation Portable owners can look forward to video coverage downloads formatted exclusively for their console.
Click to continue reading Global Gadget Magazine I4U, Gear Live, and Playfeed Announce Exclusive E3 Podcast And Video Coverage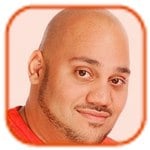 Posted by Andru Edwards Categories: Announcements, Video Games
That's right, y'all. The 2005 Electronic Entertainment Expo is right around the corner, and this one is going to be huge. The Xbox 360 will be there in full effect, and we will be there when Microsoft presents the console to the press. Nintendo will finally let the Revolution out of the bag, unless they choose to not show it for fear that competitors will steal their ideas. They will also be bringing Link and Zelda to the party. Last, but not least, Sony is set to show their PlayStation 3, powered by the almighty Cell processor. These are the obvious E3 attractions, but there will be many more things happening during those three days. We want to know what you guys want to see us cover while we are down at the big show. Game developers will be there in full force. Anything you are interested in seeing us cover? Let us know, and we will do our best to oblige. Keep an eye on PlayFeed to get all the up to date gaming news leading to the big event.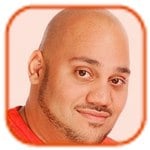 Posted by Andru Edwards Categories: Announcements, Portable Audio / Video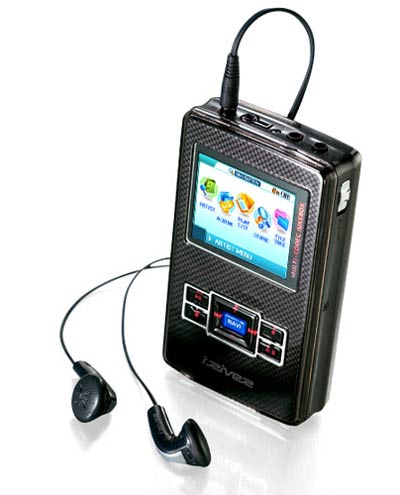 Alright guys, time for another Gear Live Giveaway. This time we have an iRiver H320 digital audio player for one of you. If you want it, simply tell us what - if anything - you would like to see on our new gaming site, Playfeed. If you have an idea about some features you would like to see on the site, let us know and you will be eligible to win the H320. A big thank you to Handheldsfree.com for sponsoring this giveaway. You can score a PalmOne Tungsten T5 from their site, which you can visit here. We are gonna give you two weeks for this one, but only if you are a United States resident. If not, no contest for you.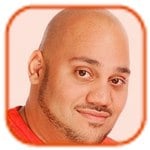 Posted by Andru Edwards Categories: Announcements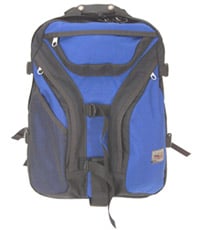 Our Tom Bihn Brain Bag contest was a success - good to see so many of you have more gadgets than you know what to do with, yet can put out the cash to buy a good bag to carry it all in! Nonetheless, one of you walks away with a bag, so you can continue spending money on stuff to fill it with. Using random.org, the winner of the bag was Shamit, otherwise known as Plexi. Congrats. For the rest of you, look out for our next giveaway very soon.

Posted by Oscar M. Cantu Categories: Announcements, Internet, Video Games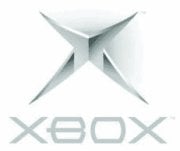 OurColony.net has become very popular, especially after the controversy surrounding it. We decided to jump aboard and enjoy the ride by creating our own colony. Join the Gear Live colony and put your brains to the test by helping to solve some of the toughest puzzles you have ever seen.
Point your web browser to the main page, OurColony.net, and enter "Play" (without the quotes) in the space provided. Click on the ant and you will now be directed to a "lounge". Here you can either join a colony or create one. Click on the "Join Existing Colony" link on top. You are now at a page asking you for a password. The password to join our team is 21903555, enter it on the password field and click the ant logo. You are now directed to a registration page where you fill out all the usual stuff you can expect to see when registering for a new membership.
That's it. You're all set and ready to start tackling the puzzles and getting to see the mouth-watering pictures everyone keeps talking about. Remember to tell your friends, the more people that are involved the more interesting it gets. Once you join, head on over to the Gear Live forums to discuss the puzzles, or just to talk about the latest technology and trends.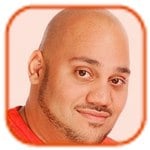 Posted by Andru Edwards Categories: Announcements, Wearables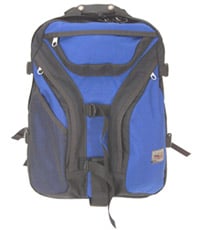 Our Tom Bihn Brain Bag Giveaway ends tomorrow, so we wanted to let anyone that may have missed it in on the contest. All you need to do is tell us what gear you have to have with you on a daily basis in the comment area of the original post. We choose the winner completely at random - US residents only.
Read More

| Gear Live Tom Bihn Brain Bag Giveaway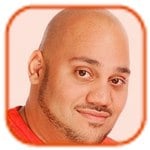 Posted by Andru Edwards Categories: Accessories, Announcements, Features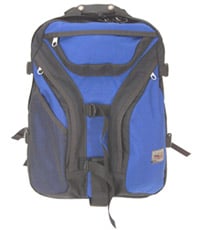 We have gotten so used to giving away free gear, we now feel bad about neglecting to offer something for you to carry it all around in. Please accept this giveaway as our official apology. Tom Bihn is known for making super-functional bags for all sorts of needs, and they fit right in with the needs of those who are obsessed with technology. One item we were particularly impressed with is their Brain Bag - so much so that we are going to give one away. To enter, leave us a comment telling us what gear you currently have to have on you at all times. We want to hear about what our readers just can't live without when they are on the go. As always, this one is open to US residents only. For more information on the Brain Bag, check out the product page.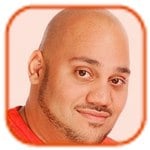 Posted by Andru Edwards Categories: Announcements, Video Games

A month or so ago, I got a call from NPR personality Laura Sydell asking about the impending launch of the Sony PSP. We spoke a bit on the phone, and I was then invited to come to the radio studio to talk at length about Sony's handheld. The studio segment recording lasted about 20 minutes, and the piece aired the other day. Of course, as with most media channels, segments are cut up. Take a listen to NPR's report on the PSP launch, and you will even get to hear me mention an outdated way of putting video onto the device!
Read More

| National Public Radio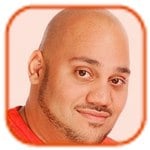 Posted by Andru Edwards Categories: Announcements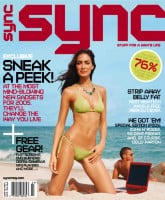 Time for a few bits regarding the site.
Submit News Tips: We have added an often requested tool to the site, making it a snap to submit news tips and stories to Gear Live. At the top of the left column, you will see a link that simply reads "Submit A News Tip". Click that, and you will be taken to the submission form. Go ahead and give it a try!
Sync Magazine: Don't forget that we are giving away free 1 year subscriptions to Sync Magazine. If you didn't score your free subscription yet, what are you waiting for?
New Editors: If you've been reading the site recently, you have probably seen a couple of new names on the story bylines. Welcome Edwin and Shane to the Gear Live editor team. They love technology as much as the rest of us here, and they aim to please. Gear Live is looking to possibly add a couple more editors to the staff. If you have a particular niche you would like to focus on, let us know. If you are interested, drop us a line. Please include a writing sample.
E3 Expo 2005: We are heading to the Electronics Entertainment Expo in May to bring you coverage of all the big happenings in the gaming world. If you want to support our E3 efforts, you can sign up and complete an offer at MacMinis4Free - by doing so, you will help secure our living quarters while at E3, seriously!
IRC Chatroom: We got hooked up with an IRC chat room. If you want to stop by and chat about tech, head on over to #gearlive on irc.freenode.net - irc://irc.freenode.net/gearlive - and introduce yourself. Remember, this is the only official Gear Live IRC chat room.
Forums: If you haven't seen the Gear Live Forums, check them out here. We have a very active community, with great tech (and non-tech) discussions throughout.
Newsletter: Finally, we will soon be adding a weekly email newsletter to our list of services we provide here. You can sign up for it by simply entering your email address in the Newsletter box in the right sidebar. The newsletter will also include news highlights, along with product giveaways. No need to worry about spam, we hate it as much as you do. We will not be giving away any of your information.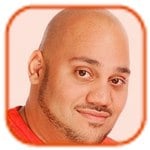 Posted by Andru Edwards Categories: Announcements, Features, Internet
Another contest has come to a close, this one sees three people walk away with one year of free online storage courtesy of Box.net. The three winners are benplaut, bayyar, and TheMetsAreBad. You will now have 1 GB of online storage for a year. All the rest of us can get it on it for $2.99 per month.
© Gear Live Inc. – User-posted content, unless source is quoted, is licensed under a Creative Commons Public Domain License. Gear Live graphics, logos, designs, page headers, button icons, videos, articles, blogs, forums, scripts and other service names are the trademarks of Gear Live Inc.