Find Our Latest Video Reviews on YouTube!
If you want to stay on top of all of our video reviews of the latest tech, be sure to check out and subscribe to the Gear Live YouTube channel, hosted by Andru Edwards! It's free!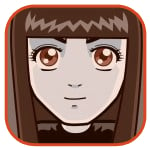 Posted by Sheila Franklin Categories: Adventure, Corporate News, Internet, Strategy,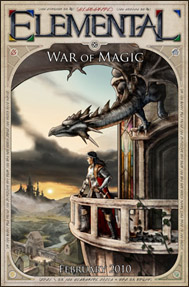 Players of Galactic Civilizations will be happy to know that the same company, Stardock, has announced that their new game, Elemental: War of Magic, will be out in Q1 2010. That seems way down the line, so if you cannot wait, you can play their public beta next June. The game is a strategic fantasy and has magic and lore incorporated. Players rule their own kingdoms and combine spells, exploration, adventure and interaction with others. Pre-order for $49.95 on Stardock's site, with other information available there as well.
Read More

| Stardock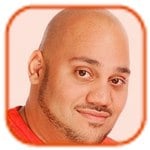 Posted by Andru Edwards Categories: Action, Adventure, Features, Microsoft, Reviews, Xbox 360,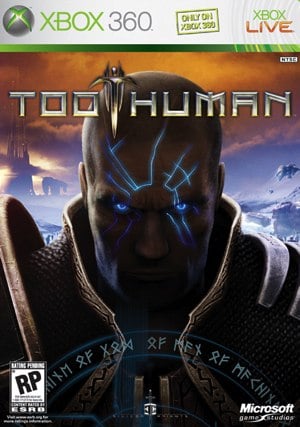 Earlier this morning, our copy of Too Human finally arrived. You know, the one we've been waiting over a decade for? Well, Silicon Knights baby will finally be available for all to purchase tomorrow. We figured we would give you a glimpse into our initial impressions of the game. I've been playing Too Human for about three hours now, and feel like I am about halfway through the story. I've destroyed creatures, upgraded weaponry, and chosen my path. Hop on down to get our full thoughts on Too Human, the next big title for the Xbox 360.
Click to continue reading Too Human quick review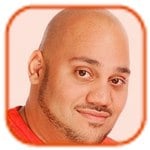 Posted by Andru Edwards Categories: Adventure, E3, Electronic Arts, Nintendo DS, PC, Simulation,
So, you know that Spore game we have all been waiting for, for, like, ever? Well, according to EA and Maxis, Will Wright's next gaming masterpiece is finally ready for prime time, as they have announce that the game has gone gold. What does that mean? To put it simply, it's done. In the can. The game will hit store shelves on September 5 here in North America, as well as Asia Pacific. For those in Europe, September 7 is the date for you.
We know, this is a long ways away from Q4 2006, when the game was supposed to launch, but when it comes to Spore, we will take what we can get. If you need to see what the game is all about, check out the video above from E3 from the EA keynote. You will find Will Wright talking about Spore, and just how amazing the game will be.
For those of you on Nintendo DS, Spore Creatures is yours to be had on September 7.
Read More

|
Spore Goes Gold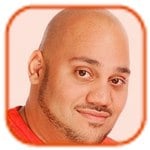 Posted by Andru Edwards Categories: Adventure, Microsoft, Release Dates, Xbox 360,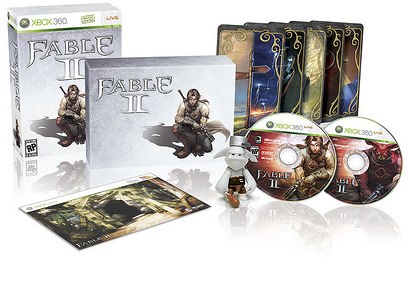 The long-awaited Fable II, which we got a look at during the Microsoft E3 Media Briefing, has finally been dated. You can expect to pick up your copy on October 21, 2008. The image you see above features the Fable II Collector's Edition, which will retail for $79.99, while the standard version prices out at $59.99. So, what do you get in the Collector's Edition for your extra twenty bucks? We'll tell ya:
Bonus in-game content: Includes "The Hall of the Dead" dungeon, "The Wreckager" Legendary Cutlass Weapon and Otherworldy bonus
Bonus DVD which features the Making of Fable II with Peter Molyneux
Five printed Fate Cards
Hobbe figurine with accessories
48 hour Xbox Live Gold trial code
Fable II is definitely one we are looking forward to. It looks like this game will be what the original should have been.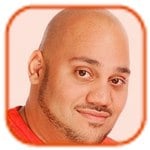 Posted by Andru Edwards Categories: Action, Adventure, Corporate News, Downloadable Content, E3, Features, PlayStation 2, PlayStation 3, Portable/Mobile, PSP, Sony, Sports,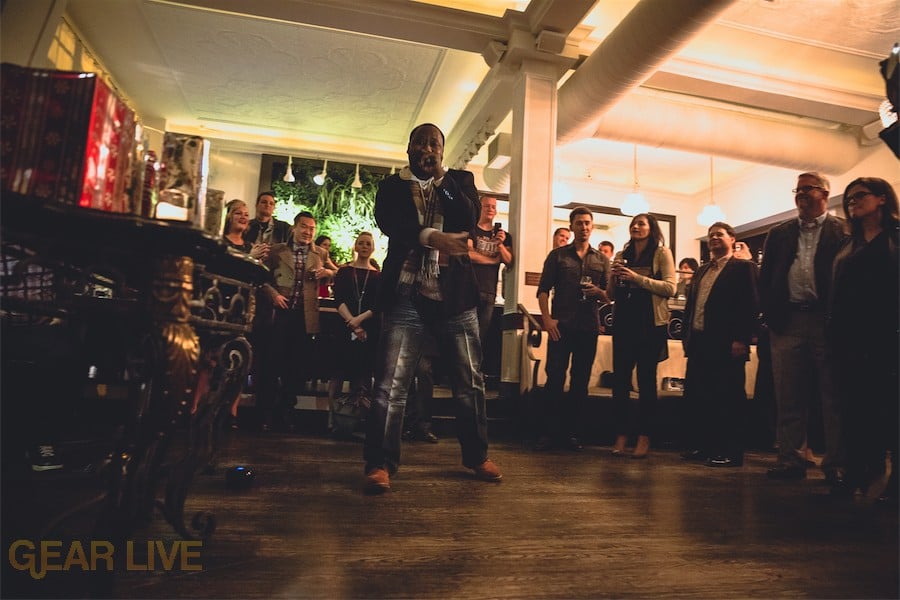 We've got notes galore for you as it pertains to the Sony E3 2008 Media Briefing, and we've also got a full gallery from the event for you as well. As if that weren't enough, we've even got E3 2008 Sony Media Briefing video highlights as well. Anyhow, here's the scoop, live from the Sony event.
Jack Tretton hits the stage after a montage of upcoming games for PS3, PS2, and PSP. He starts joking around and giving a brief history of the Shrine Auditorium. Playstation brand was seeded 15 years ago this week, where Sony decided to create it's own videogame console. He talks about the long-term 10 year strategies employed into the Playstation and Playstation 2. Says there were marquee games for those titles, but they came out years after teh console debut. Same for the Playstation 3. He gives some props to PS3 as well, talking about Blu-ray and the Cell processor.
"We're here to talk about genre-defining kick-ass games" - alright, let's do it. That would be a big change from what Nintendo had to offer us. Games like Metal Gear Solid 4 is the reason why you buy a Playstation 3. Over 75 titles are exclusive to the console. Today Sony has three successful platforms on the market at once. They start with PS3.
Click to continue reading Live from Sony's E3 2008 Media Briefing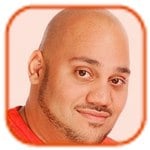 Posted by Andru Edwards Categories: Accessories, Action, Adventure, Features, Music, Nintendo, Nintendo DS, Party Games, Portable/Mobile, Screenshots, Wii,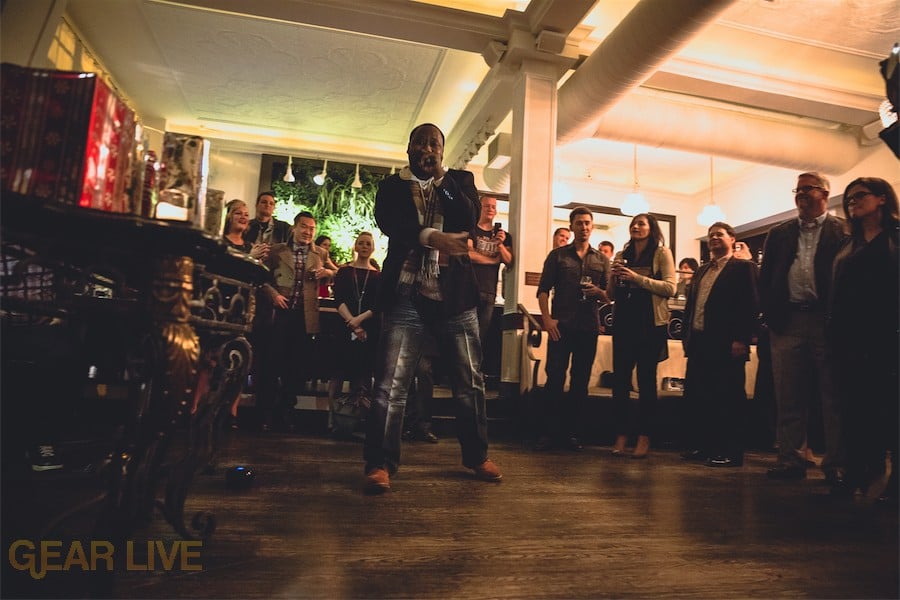 We are hard at work on getting our Nintendo video wrap-up posted, but in the meantime, we figured we'd hook you up with a massive image gallery featuring the highlights of the presentation. Within the images you will find shots of Animal Crossing: Town Folk, Call of Duty: World at War, Wii Sports Resort, and more. We've also got images of the Wii MotionPlus and WiiSpeak accessories. All in all, we've got over 70 images for you to check out and enjoy, so head on over to our Nintendo E3 2008 gallery.
Read More

|
Nintendo E3 2008 briefing gallery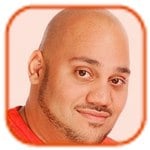 Posted by Andru Edwards Categories: Action, Adventure, Casual, Corporate News, Downloadable Content, Electronic Arts, First Person Shooters, PlayStation 3, Portable/Mobile, Release Dates, Survival Horror, Wii, Xbox 360, Xbox Live Marketplace,
We are seated for the Electronic Arts E3 2008 Media Briefing. We start the conference off right, with a montage of a ton of upcoming EA titles, focusing on some new sports titles, upcoming Sims releases, and a bunch of casual games like Monopoly, Boogie, and Operation (aw yeah!) Of course, Spore is also featured here as well.
John Riccitiello hits the stage to talk about what EA has this afternoon to show us, and he says they won't be doing PowerPoint, statistics, or sales figures. Instead, they are going to focus on the games, and we will be hearing from the people that make the games.
Rod Humble of The Sims Studio comes out to talk about The Sims. He announces Sim Animals. in this game you create groups of animals and their friends, habitat, etc. Some animals are friendly like deer and rabbits, while wolves and bears can stir up trouble. We then get a trailer. We get a baby cub bear interacting with a squirrel, and then a fox joins the fray. It seems that you basically control the game by using the world as your UI, you have a hand similar to Black and White. Will be exclusive to Wii and Nintendo DS in January 2009.
Click to continue reading E3 2008: Live from the EA Media Briefing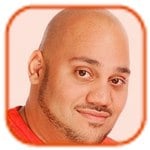 Posted by Andru Edwards Categories: Action, Adventure, Driving, Release Dates, Xbox 360,
If the video above is any indication, and it appears to be genuine, then some stores didn't get the memo that Grand Theft Auto IV isn't to go on sale until April 29. It seems that one Tony Warner was able to purchase his copy a couple of weeks early. In the video, Tony shows off the GTA IV case, the disc itself, as well as the game's intro. If you are completely wanting to get your hands on the game early, we suggest getting out there and looking around. Skip the Gamestop's of the world and head straight to places that are clueless about these things, like your local Wal-Mart. Let us know if you have any luck. Rockstar isn't gonna be too happy about this one.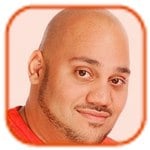 Posted by Andru Edwards Categories: Adventure, Features, Microsoft, Reviews, Role Playing Games, Square Enix, Xbox 360,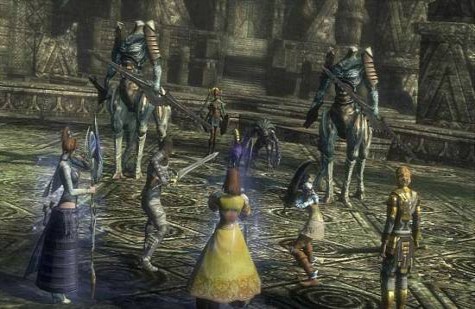 It is no secret to anyone who knows me that I have a deep appreciation for games in quirky, niche, genres, and also intelligent stories. Frankly, it is rare that I get to find both of these needs met in a single game, but Lost Odyssey manages to do it.
But wait! I thought Lost Odyssey was a Japanese-RPG and thus not really niche? Sadly (in my opinion), the gaming landscape has changed so profoundly over the years that the once thriving JRPG is now increasingly a rarity; One with high-production values, so much the more. Several early reviews would have you believe that Lost Odyssey does something fundamentally wrong simply for being true to its genre. Mercifully, you are reading this review so at the very least let me try to paint a slightly different picture of Hironobu Sakaguchi's latest opus.
Click to continue reading Lost Odyssey Review

Posted by Sparky Categories: Adventure, Features, Microsoft, Reviews, Role Playing Games, Xbox 360,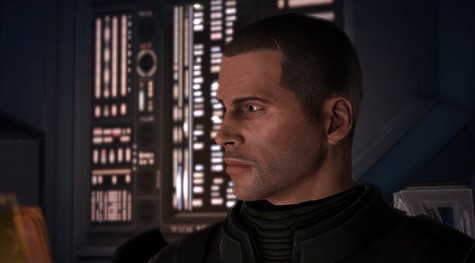 Not to rest on the laurels provided by Baulders Gate and Knights of the Old Republic, Bioware has created another instant hit: Mass Effect. Mass Effect is in many ways the spiritual successor to the Knights of the Old Republic (KOTOR) series although it goes far beyond the capabilities and offerings of its predecessor.
Mass Effect is a third person shooter/space exploration game set in humanities future when alien discoveries have catapulted human technology ahead centuries and given our race a place among many in the galactic empire. Click through for our full thoughts on this stunning game.
Click to continue reading Mass Effect Review: Bioware's latest masterpiece
© Gear Live Inc. – User-posted content, unless source is quoted, is licensed under a Creative Commons Public Domain License. Gear Live graphics, logos, designs, page headers, button icons, videos, articles, blogs, forums, scripts and other service names are the trademarks of Gear Live Inc.