Find Our Latest Video Reviews on YouTube!
If you want to stay on top of all of our video reviews of the latest tech, be sure to check out and subscribe to the Gear Live YouTube channel, hosted by Andru Edwards! It's free!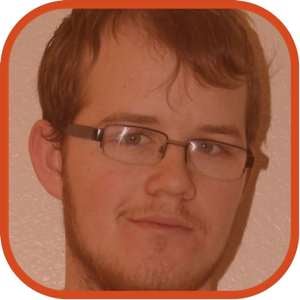 Posted by John Ball Categories: Action, Activision, First Person Shooters, PC, PlayStation 3, Trailers, Wii, Xbox 360,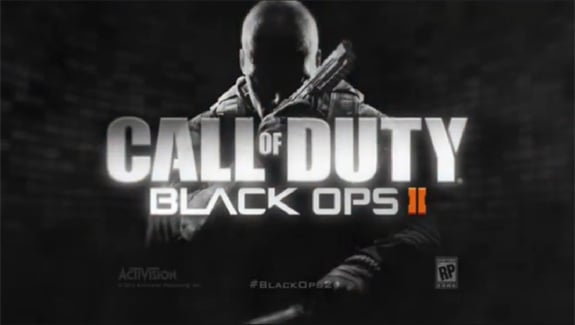 Was it going to be Call of Duty: Black Ops 2 or Call of Duty: Ascension? Some weren't sure what game was next. Rumors have been floating around for the past few weeks about the game, and now those rumors can be laid to rest. Call of Duty: Black Ops 2 has been announced, and, man, does it look awesome.
Set in the year 2029, we find ourselves looking at an aged man tied to a chair, talking about the technology of the time. Warfare has turned its back on using soldiers, and has embraced newer, unmanned robotic technology. Everything from war planes, to walking tanks, to helicopter jets. Somehow, the enemy takes control of the drones and begins attacking the United States (and probably various other worldwide targets.) The result is a man vs. machine extravaganza. Check out the full trailer below.
Click to continue reading Call of Duty: Black Ops 2 Announcement Trailer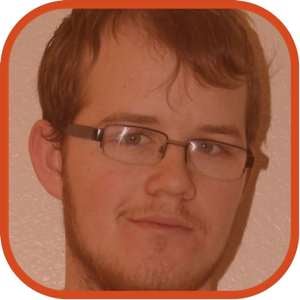 Posted by John Ball Categories: Activision, First Person Shooters, PlayStation 3, PlayStation Network, Reviews, Wii, Xbox 360, Xbox Live,

Since the release of Call of Duty: Modern Warfare 3 this past November, many were left wondering what was next in store for the Call of Duty franchise. With seemingly every American war being fought in one of their games and having made up a war in the near future, we may have seen the final Call of Duty game release last year. Is this necessarily a bad thing though? The Call of Duty franchise and especially the Modern Warfare series have been raved by gamers as the best video game series of the last several years. With thrilling and fast paced online multiplayer that Mountain Dew guzzlers love and customizability that the hardcore gamer can submerge themselves into, who can argue that it isn't?
Click to continue reading Call of Duty: Modern Warfare 3 review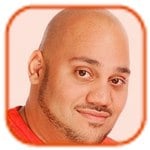 Posted by Andru Edwards Categories: Activision, First Person Shooters, PlayStation 3, Xbox 360,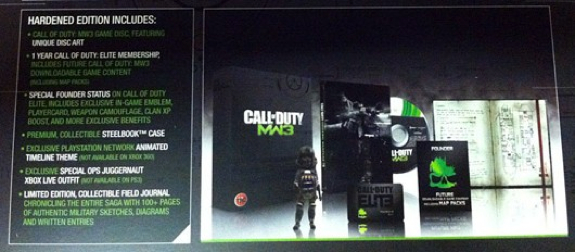 Details are leaking out for the contents of the ultra-deluxe Call of Duty: Modern Warfare 3 "Hardened Edition," the fancy name for what amounts to the collector's version of the game, which you can pre-order now on Amazon. And the news doesn't come a moment too soon for rabid Call of Duty fans: According to new predictions from publisher Activision-Blizzard, the latest title in the series is expected to sell even more pre-sale copies than its previous versions.
It's not as if Activision-Blizzard has remained blind to the popularity of its first-person-shooter franchise, however. A brand-new subscription service is expected to be released alongside the November launch of Call of Duty: Modern Warfare 3. Dubbed, "Call of Duty: Elite," the service will give gamers the option for signing up for a free account or "premium" access to the service for the cost of $50 a year, or nearly the cash equivalent of one brand-new Call of Duty title.
So what's the point? According to Activision-Blizzard's official announcement for Elite, the online network will contain, "a wide range of state-of-the-art services, exclusive entertainment programming and all-inclusive game content for less than the cost of any comparable online entertainment service currently in the market."
Click to continue reading Call of Duty: Modern Warfare 3 "Hardened Edition" details leak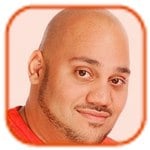 Posted by Andru Edwards Categories: Activision, First Person Shooters, PC, PlayStation 3, Wii, Xbox 360,
Modern Warfare 3, the next video game in the enormously popular Call of Duty franchise, is set for a Nov. 8, 2011 release and Activision on Tuesday teased the eagerly awaited title with an action-packed trailer (video below).
Earlier this month, gaming site Kotaku claimed that a leaked audio clip from Modern Warfare 3 contained a reference to SEAL Team Six, the Navy commandoes who took out Osama bin Laden on May 2.
If that reference exists, it wasn't contained in the official trailer, which managed to whet Call of Duty fans' appetites for what looks to be a blockbuster first-person shooter jam-packed with high-stakes action in "the next global conflict."
"It doesn't take the most powerful nations on Earth to create the next global conflict, just the will of a single man," intones a brief spot of narration in the trailer. That conflagration kicks in the streets of New York, presumably following through on a Russian invasion that was imminent at the end of Modern Warfare 2.
The action then moves to England, France, and Germany. Clips of crashing trains, tank battles, tumbling buildings, air strikes, amphibious assaults, and lots and lots of street fighting are interspersed throughout.
Click to continue reading Call of Duty: Modern Warfare 3 drops November 8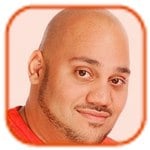 Posted by Andru Edwards Categories: Activision, Corporate News, Music, PlayStation 3, Wii, Xbox 360,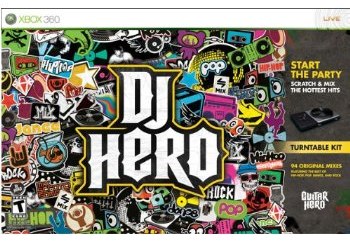 "Due to continued declines in the music genre, the company will disband Activision Publishing's Guitar Hero business unit and discontinue development on its Guitar Hero game for 2011," the company said in its fourth quarter earnings report.
The move also covers "DJ Hero" games, and Activision said it will also stop development on "True Crime: Hong Kong."
"These decisions are based on the desire to focus on the greatest opportunities that the company currently has to create the world's best interactive entertainment experiences," Activision said.
In a FAQ posted on its Web site, Activision said that based on current demand, the company could not profit from the "Guitar Hero" franchise because of licensing and manufacturing costs.
Click to continue reading Activision kills Guitar Hero, DJ Hero, and True Crime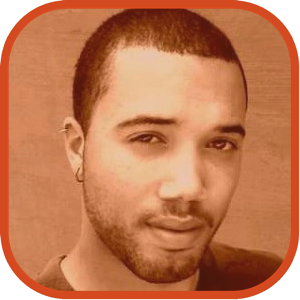 Posted by John Kilhefner Categories: Activision, PlayStation 3, Trailers,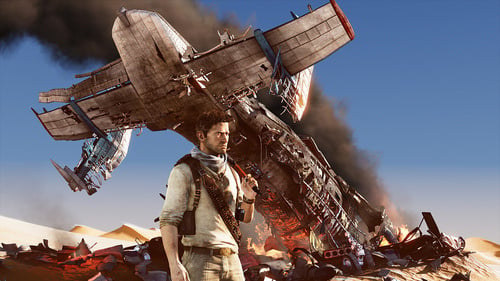 The PlayStation Blog has been updating new information and images for Uncharted 3: Drake's Deception since Entertainment Weekly broke the news earlier today, producing new screenshots, the box art, and a teaser trailer. Also, Uncharted 3 will support stereoscopic 3D. Amazon lists Uncharted 3: Drake's Deception for a December 1, 2011 release date, but this is just a placeholder date, and will more likely see a 2012 release date. Hit the jump for the trailer.
Click to continue reading More Uncharted 3 details surface (and a trailer!)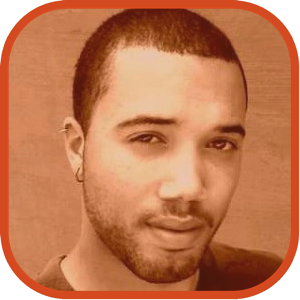 Posted by John Kilhefner Categories: Activision, Culture, First Person Shooters, PlayStation 3, Xbox 360,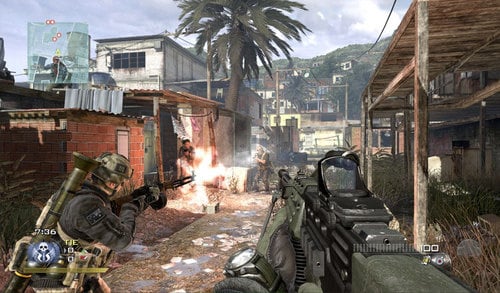 Quitting games on Call of Duty: Black Ops can get you penalized, but forcing other people to quit games can get you locked up. A UK teen is now well aware of this as he sits behind bars for using a program called "Phenom Booter" to kick players from Call of Duty servers in September.
The Phenom Booter program attacks servers, denying specific users - or all users on the server - to be booted off the server. This hack was floating around on forums earlier in the year, and can be seen in demonstration with a quick YouTube search. E-cops eventually traced the attacks from the teen to the Greater Manchester area, charging the 17 year old with violating the U.K.'s Computer Misuse Act of 1990.
"Programs marketed in order to disrupt the online infrastructure not only affect individual players but have commercial and reputational consequences for the companies concerned," stated Detective Inspector Paul Hoare to BBC. "These games attract both children and young people to the online environment and this type of crime can often be the precursor to further offending in more traditional areas of online crime."
Read More

| Gamasutra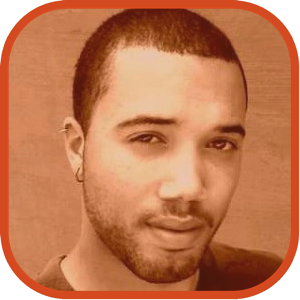 Posted by John Kilhefner Categories: Activision, First Person Shooters, PC, PlayStation 3, Xbox 360,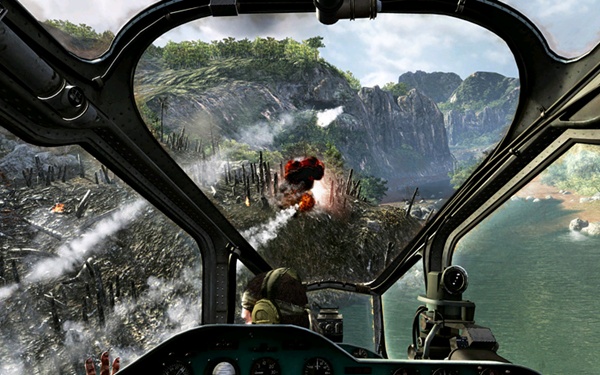 Playstation 3, Xbox 360, and PC gamers will be able to get a touch of the three dimensional come November 9. Deciding to try something a bit new, and trendy, the Call of Duty series is going 3D, "day one, out of the box", according to Mark Lamia, the head of the Treyarch Studio. All you need to make this work is one of those ridiculously expensive 3D HDTVs or an NVIDIA 3D Vision-ready PC, along with those ridiculously cheesy active shutter glasses. The stereoscopic 3D will work in all of Black Ops' modes, including multiplayer. How this will work out in accordance with the subtleties of the game that require precision and concentration is unknown as this point. Though, one can't help but wonder if 3D visuals are just a gimmick, not fit for competitive play. If so, there's going to be a whole lot of noobs that are getting pwned, all for them to play in glorious 3D.
Click to continue reading Call of Duty: Black Ops in Stereoscopic 3D
Read More

| Kotaku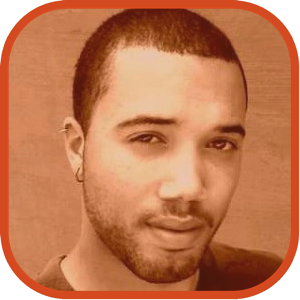 Posted by John Kilhefner Categories: Action, Activision, Nintendo DS, PlayStation 3, Wii, Xbox 360,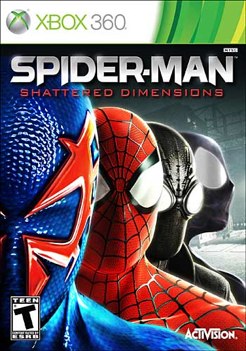 Spider-Man: Shattered Dimensions is Activision's way of trying to please fans of Spidey all across the spectrum. This game is more like four games in one, as you fight through different universes each with their own take on the Spider-Man character. Noir Spider-Man, for example, is a 1930s version of the webbed head crusader. When you play in this universe you will notice the lighting is very dark à la film noir, and the game play is centered around stealth rather than action. The Amazing Spider-Man universe flips this on its ear and chooses full frontal action as its main source of game play. As amazing Spidey you will encounter waves of baddies looking to get their skulls crushed by the non-stop assault of fists and webs you will throw at them. No creeping around in the shadows here. Ultimate Spider Man finds Peter Parker donning a black suit in a cell shaded visual style. Here your suit is your main means of offence against the waves of baddies. With the black suit you will smack, slap, and spike your way to victory. While 2099 Spider-Man takes the universe to the future, where Spidey aerially duels with robotics and other variety of baddies in amazing futuristic cities.
Whether Activision can pull off this four narrative adventure to please the hardcore and mainstream fans of Spidey while making a great game is yet to be seen. Look for this to hit stores September 7, 2010. If you pre-order it on Amazon you'll get a concept art book and unlock the Iron Spider-Man costume as a bonus.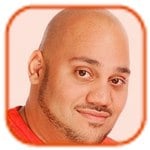 Posted by Andru Edwards Categories: Activision, E3, Music, PlayStation 3, Wii, Xbox 360,
We were big fans of the original DJ Hero, so you can bet that we're really excited about DJ Hero 2 and all the enhancements that come with the title. Launching this fall, DJ Hero 2 aims to be more social than the original by focusing on multiplayer aspects. Obviously, in the trailer, you've got three people playing together—two of them using turntable controllers, and the third singing into the mic. As far as artists features in the game, you can expect names like Dr. Dre, The Chemical Brothers, Kanye West, Metallica, Lady Gaga, Rihanna and over 85 others.
Another complaint about the original DJ Hero was that you kind of had to stick to the script. A big part of DJing is freestyling your way to creating your own sound. In DJ Hero 2, that's fixed as well, with over 70 tracks available for you to do your will with. We will hear more about the title at E3 next week, and seriously, fall can't come soon enough.
© Gear Live Inc. – User-posted content, unless source is quoted, is licensed under a Creative Commons Public Domain License. Gear Live graphics, logos, designs, page headers, button icons, videos, articles, blogs, forums, scripts and other service names are the trademarks of Gear Live Inc.