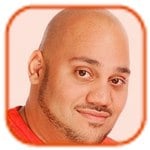 Posted by Andru Edwards Categories: Accessories, USB, Apple, Cell Phones, Features, Handhelds, Home Entertainment, Microsoft, Video Games, Videos
2012 is set to come to a close in just a few hours, and we are just in time with our annual top 10 list of the most-watched Gear Live video episodes. Over the past year, as expected, there was a bunch of Apple gear that made the list, and it's dominated by smartphones and tablets, with the exception of two Monster headphones, a look at the Boeing 787, and a USB 3.0 hard drive.
Oh, and if you wanna be sure to get our new video episodes as they come out in 2013, be sure to subscribe to us in iTunes, on YouTube, or in your RSS reader!
Also, you can check out the top ten videos from 2011, 2010, 2009, 2008, and 2007 - and when you're done, be sure to check out the top 10 most popular Gear Live stories of 2012 as well!
Click to continue reading Top 10 Gear Live Videos of 2012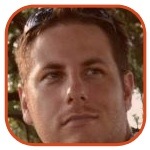 Posted by Brandon Jackson Categories: Accessories, HDTV, Product Reviews, Video Games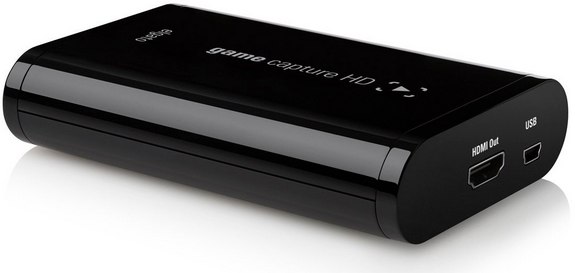 Elgato has stepped into the game capture card market with its Game Capture HD device. Connecting through HDMI, high-definition video can be captured at up to 1080p (after a recent update) on either your Windows or Mac computer. One of the biggest draws to this product is that it's a self-powered, external capture card allowing use a laptop to capture from the comfort of your living room.
The Game Capture HD was designed to be used with all of your favorite gaming consoles and has even been updated to work directly with the newly released Wii U. As an avid Playstation gamer, the only "issue" with in in Sony's HDCP protection with HDMI connections. Elgato has us covered though and provides a special AV cable that runs into the PS3's multi-port to capture HD gameplay and audio. While the Game Capture HD was created with game consoles in mind, any non-HDCP protected devices with HDMI outs can be captured, including iOS devices and computers.
Click to continue reading Elgato Game Capture HD review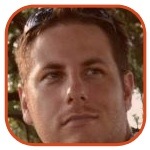 Posted by Brandon Jackson Categories: Accessories, Features, Product Reviews, Video Games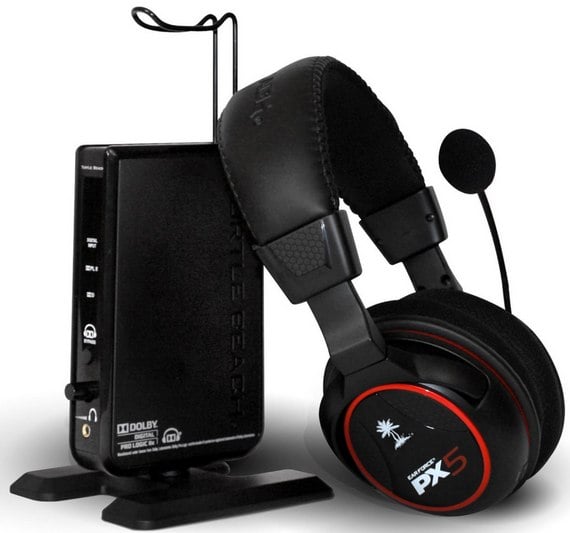 Stereo headsets have been a part of computer gaming and theater experiences for years but they've recently started making the cross into the living room with gaming consoles. Turtle Beach has been a leader in the gaming headsets and have released a number of headsets that work with the Xbox 360 or the Playstation 3. The EAR FORCE PX5 is a wireless Dolby 7.1 Surround Sound headset that works with both.
Upon opening the PX5, I was surprised to see they had included not only the receiver, wireless surround sound headset, and detachable microphone, but also an optical cable and and others to get going. The included optical cable is very thin and feels a bit on the cheap side but the quality of sound it provides in my case was the same as a more expensive cable, but I do fear that moving it around too much may break the cable. The receiver includes an optical in and out port, standard red/white RCA jacks, a port for a wired headset in case you are playing with a friend and finally the DC power port.
Click to continue reading Turtle Beach Ear Force PX5 review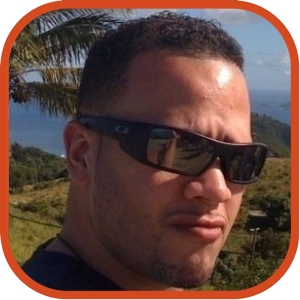 Posted by Jason Diaz Categories: Accessories, Apple, Cell Phones, Features, Product Reviews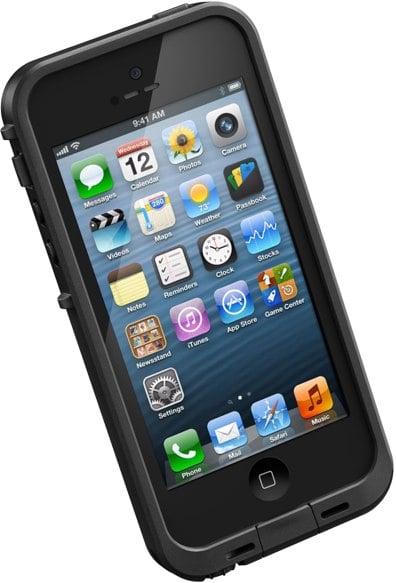 Some prefer to take it out in public naked. I seldom do, but sometimes I'm tempted to let it all out...my iPhone that is. Out of its case, of course. What were you thinking?
I have been a LifeProof user since the iPhone 4S, and it was a pretty good case for the type of protection I got in return. So, getting the LifeProof Frē for iPhone 5 seemed like a no brainer. I'm not one of those extreme thrill seekers to whom the case is advertised for. I'm more of the dropping the phone on the sidewalk while trying to scoop up the pooches' excrement type of guy or the dropping the phone in a bowl of cereal while totally fixated by the back of the box kind of person. But I digress. You're here to find out how the LifeProof Frē performs, so read on and we'll tell you if it's good enough to protect your iPhone 5.
Click to continue reading LifeProof Fre Review: Doomsday Proof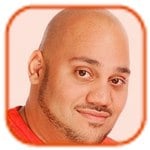 Posted by Andru Edwards Categories: Accessories, Toys, Men, Kids, Teens, Under $100, Under $25, Under $250, Under $50, Under $500
This is an entry from our 2012 Holiday Gift Guide. Check it out for suggestions on what to buy your loved, liked, and hated ones this holiday season!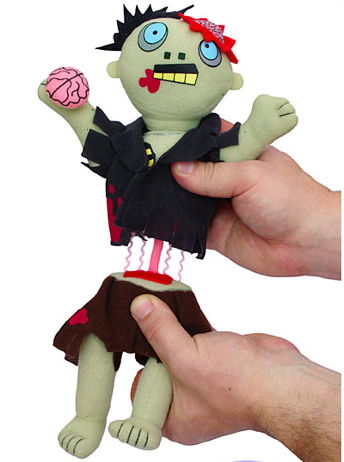 We've got another inexpensive, yet awesome, entry for our 2012 Holiday Gift Guide, this one focusing on the undead. Do you know what happens when you take old broken plush toys and bury them in the woods by the light of the full moon while whistling the theme song from "Halloween"? Unfortunately nothing...which is why the skillful design monkeys over at ThinkGeek were forced to come-up with their own scary (but cute) zombie plush.
The Dismember-Me Plush Zombie begs to be torn limb from limb. After all he is a decaying re-animated corpse turned into irresistible cuddly plush. Rip off an arm... he doesn't mind. Tear him in half.. he'll barely notice. Pull off his legs... ok now he's getting a bit annoyed. Steal his brain... now you've really done it. Keep your teddy bears under close guard tonight because undead plush have come back from hell to walk the earth.
Read More

| Dismember-Me Plush Zombie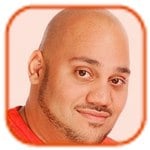 Posted by Andru Edwards Categories: Accessories, USB, Features, PC / Laptop, Peripherals, Family, Women, Men, Under $100, Under $250, Under $50, Under $500
This is an entry from our 2012 Holiday Gift Guide. Check it out for suggestions on what to buy your loved, liked, and hated ones this holiday season!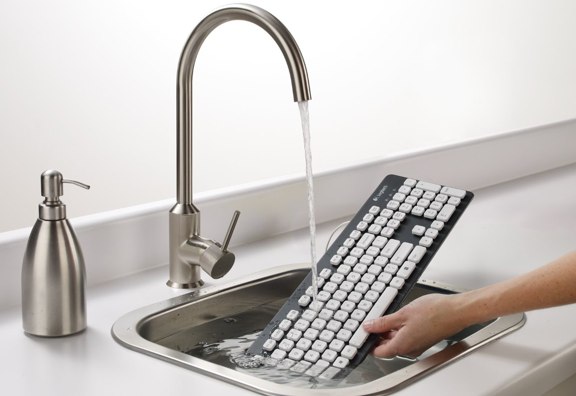 Keyboards get dirty, and they're annoying to clean. Logitech solves this with its Washable Keyboard, our next pick in our 2012 Holiday Gift Guide. You can say goodbye to crumbs and hand-salsa when you run the keyboard under the faucet with confidence. The sell for $40, but you can get it on Amazon for $29.35, saving you 27%.
Oh, and to complete your setup, pair it with a Belkin washable mouse!
Read More

| Logitech Washable Keyboard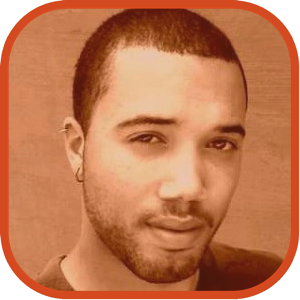 Posted by John Kilhefner Categories: Accessories, Apple, Cameras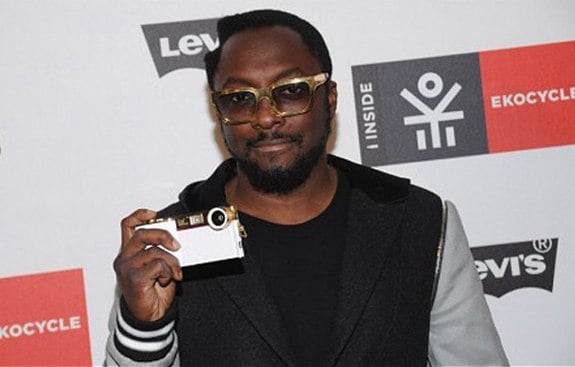 Will.i.am of Black Eyed Peas fame apparently doesn't think his iPhone is smart enough, so he's planning to do something about it. He's even received a development license from Apple to produce and sell what he claims will turn the iPhone into a "genius phone" under his new i.am+ brand.
We have our own sensor and a better flash. You dock your phone into our device and it turns your smartphone into a genius-phone. We take over the camera...

"I was just hanging out [after a photo shoot], and one of the models took an iPhone picture, which circulated the planet before the shoot was even over... I took one of the photographer's lenses and held it up on my [phone] and said "imagine this one day". Then I said: "I'm going to do this"."
The camera attachment will clips onto the iPhone, bumping the 8 megapixel camera to 14 megapixels. A website is currently being produced (www.i.am) where users will be able to create profiles and assumedly share pictures and other content created with Will.i.am's app.
I.am+ is scheduled to make it's debut in London later this week, where pricing will also be announced.
Read More

| The Telegraph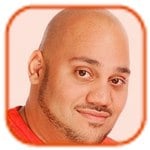 Posted by Andru Edwards Categories: Accessories, Apple, Google, HDTV, Home Entertainment, Hot Deals, Movies, Music, PC / Laptop, Video Games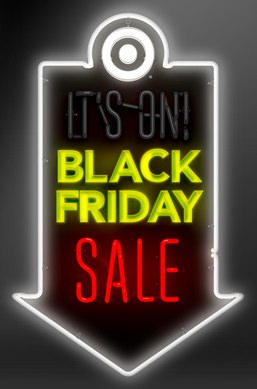 We've been busy posting some of the tech-heavy Black Friday 2012 sales that we're finding, and now we've arrived at Target. Doors at Target will open at 9:00pm on Thanksgiving, but you can get a ton of deals online, which is always our preferred method of beating the crowds. We've got the full list of the more noteworthy items the break, and it's definitely worth taking a look. Can't wait a day or two? Target is also running a Beat the Rush sale right now!
Click to continue reading Black Friday 2012: Target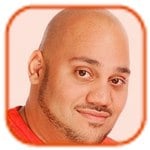 Posted by Andru Edwards Categories: Accessories, Handhelds, Hot Deals, PC / Laptop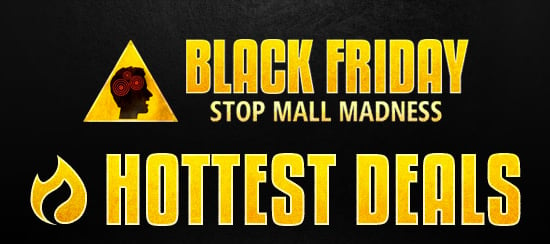 Newegg always has some fantastic deals, and we expect no less for Black Friday 2012. The nice thing about Newegg is that they don't have any physical stores, so you can just enjoy shopping from the comfort of your own home (or the home of your in-laws if you're still there) and get some tremendous deals. They've actually started their Black Friday deals a bit early, so you can get in on them right now! Here are some of the best that we've found:
Here are the different Black Friday 2012 departments on Newegg:
Last, if you're looking for products in a specific price rage:
For even more savings, be sure to use our Newegg promo code thread to add on to your Black Friday deals for even more savings!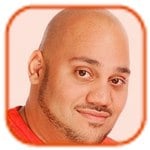 Posted by Andru Edwards Categories: Accessories, Features, Handhelds, Microsoft, PC / Laptop, Product Reviews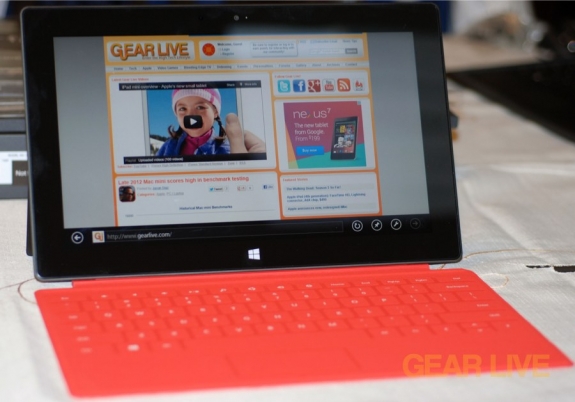 The release of the Microsoft Surface is a much bigger deal that the average consumer might perceive it to be. You see, Surface marks Microsoft's entry into the PC market. That might sound odd, but it's true--Microsoft may be the maker of Windows, but it's always been Microsoft partners who build the PCs. I'm talking about companies like Samsung, Toshiba, Dell, Lenovo, and others. Now, Microsoft is competing directly with its partners, hoping that consumers will flock to its Surface in a major way.
Similar to Apple's approach, Surface is the marriage of first-party software with first-party hardware. Microsoft controls the whole platform. If devices like the Mac, iPhone, iPad, and even Microsoft's own Xbox 360 have shown us anything, it's that when you have the ability to control the whole device as it pertains to software and hardware functionality, you can generally make a better product than you could using third-party ingredients. It's never a guarantee, but we think it puts you in a better spot to shine. That is the hope that Surface brings. Does Surface succeed in carving out its own niche, and filling a need that consumers are willing to pay to remedy? That's what we are here to discuss, so following along with us for our Microsoft Surface RT review.
Click to continue reading Microsoft Surface review
© Gear Live Inc. – User-posted content, unless source is quoted, is licensed under a Creative Commons Public Domain License. Gear Live graphics, logos, designs, page headers, button icons, videos, articles, blogs, forums, scripts and other service names are the trademarks of Gear Live Inc.