Posted by Sparky Categories: Accessories

For the longest time I carried an HP 4355 Pocket PC with me everywhere. I used it like the worlds smartest wallet - I had a leather case for it with a space for credit cards, ID, a spare housekey - the works. Not only could I check my email and browse the web, but I could pay for dinner and get into bars all in one not-so-svelt package. Now a company called iPocket has brought that concept to the iPod with a stick on pouch designed to carry ID, Credit cards, or keys with your iPod. The iPocket also has the bonus feature of helping to protect the back of your iPod from scratches. At $3.99 for a full sized iPocket, and $2.99 for an iPocket mini, there is no reason why not go go buy one! Heck - I'm buying a few just so I can stick one on the back of my current PDA, as well as on a few other gadgets I carry with me frequently. The iPocket is available in six shades.
Read More

| iPocket Product Page

Posted by Sparky Categories: Accessories, Corporate News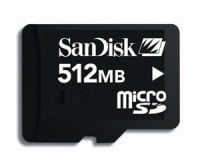 SanDisk today announced their support of Transflash - although in a somewhat backwards way. They have announced a new product offering called MicroSD - which happens to be identical to and "backwards compatible" with Transflash. The big news here is that they have doubled the size of the thumbnail sized memory cards. A 512 MB card is expected to retail for less the $70 and be available next month. Perfect timing for the supposed iTunes phone from Apple and Motorola. A 1GB and 2GB version are both in the works and should be available in the next year.
Read More

| Sandisk MicroSD Press Release
Posted by Devin Categories: Accessories, Misc. Tech, Portable Audio / Video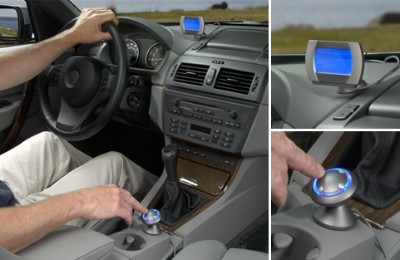 The Drive+Play from Harman/Kardon is the most convienient iPod accesory I've seen in a while. Consisting of three parts, it makes listening to your favorite songs while driving a breeze. The first piece slightly resembles a joystick, but it actually has a clickwheel-like control on the top which allows you to control your iPod without ever having to touch it. Just place it anywhere in your car that's easy for you to get to. The next piece of the Drive+Play is a small, 5 line LCD that you can place anywhere on your dash, which allows you to see what song is playing, or what menu screen you're at. The last piece is what you might consider the "brains" of the whole operation. It has a connecting port for your iPod, and serves as an information processor. Inside, there's a wireless FM modulator with five set frequencies and you even have the ability to add one in if you'd like. A 3.5mm output jack allows you to connect the Drive+Play to any vehicle with an auxiliary input, and there's even and input jack if you ever have the need to connect any other audio signals into your car's audio system. It even features automatic shut-off and will charge your iPod when docked. Harman/Kardon's Drive+Play hits stores in September and is expeced to retail for around $200.
Read More

| Oh Gizmo!

Posted by Kristin Wenzel Categories: Accessories, Features, Misc. Tech
Oh yes, there's swag. I scored a bunch of pens (my favorite is my shiny brushed aluminum M Audio pen!) and saw a ton of awesome stuff. I might even check out of the convention early and go back to the hotel to do my writeup, after nabbing a bunch of business cards to remind me of what's new and cool. But first, a quick list of what's hot:
Mac-cessories for Girls
Ladies, ever get tired of having to ditch your girly handbag or swanky purse because there wasn't somewhere for your iPod or laptop? Well, fear not. There's a slew of products out that not only feature pod-storage, but pod windows! That's right, you can show off your iPod, or just get quick access to it, without digging through your bag. And Toscano has a whole line of feminine laptop cases that won't cramp your style or look like a backpack or briefcase, while still allowing you to tote around your PowerBook or iBook.
Funny Shirts
Best shirt design of the day goes to the "Mac to the Future!" shirt - yes, it looks like the "Back to the Future" logo. Hilarious. I think I'm going to get one for my boyfriend, the biggest Mac geek on the planet.
Custom iPod, PowerBook, and Macintosh decor
Need your iPod engraved? How about a custom etching on the case of your PowerBook? I found a place that will do it for you, and does a damn good job of it too. These designs are totally sweet and they do custom work. More when I get back to the hotel and do my big writeup, but if you want a custom look for your Mac, Etch a Mac does great work.
iPod Everything
So. Many. iPod Accessories.
Whoa.
Over and out!

Posted by Oscar M. Cantu Categories: Accessories, PC / Laptop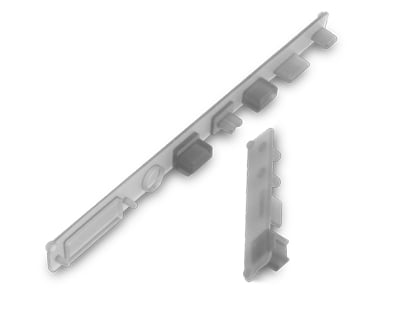 Having purchased a PowerBook recently, I'm always looking out for accessories that will compliment this sexy machine and protect it at the same time. That is why I love Portectorz. This great little invention helps protect the very sensitive ports on your PowerBook or iBook from debris or liquids that may try to damage your precious computer. Made out of a high-polymer silicone, these port protectors can be cut so as to customize which ports you want to be able to access without leaving the rest of the ports unprotected. Expect to drop $19.95 to $23.95 plus shipping and handling for some protection.
Read More

| Portectorz Product Page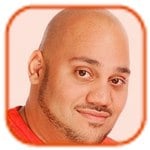 Posted by Andru Edwards Categories: Accessories, Portable Audio / Video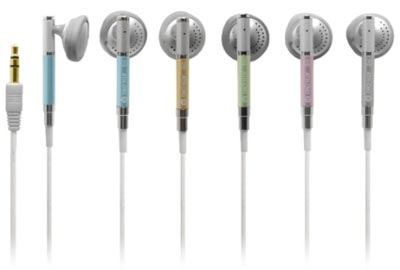 Tad Grglewiecz was on one of the buses hit by the bombings a few days ago, and his doctors say that his earbuds saved his hearing:
Doctors told him his hearing was saved by his iPod earphones. He was treated at the scene by a female doctor from the British Medical Association, whose headquarters were next to the bus blast. "I was bleeding heavily, so without her help it could have been very serious for me. Last night I went into theatre to have my wounds cleaned. There were bits of bus in me. It was a miracle I was not more badly injured considering how close I was to the explosion. The help I received from people was extraordinary."
Read More

| Independent Online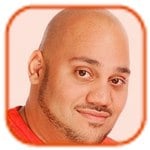 Posted by Andru Edwards Categories: Accessories, Features, PC / Laptop, Product Reviews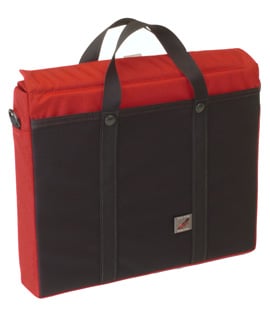 Tom Bihn constructs some very unique and functional bags. We recently got the opportunity to try out a couple of them, and the results are in. The first bag we are going to talk about it the Brain Cell laptop bag. If you have a notebook, it is essential that you have a way to carry it while keeping it protected. How does the Brain Cell meet the challenge? Find out after the jump.
Click to continue reading Tom Bihn Brain Cell Review

Posted by Sparky Categories: Accessories, Portable Audio / Video

Someone has finally announced a product that manages to both remove the tangle of cords that can occur with an iPod Shuffle used with the lanyard accessory and make the wearer not look completely ridiculous. morphie is proud to present the Song Sling - a strap that goes around the back of your neck, with included color coordinated earbuds that connect to the back of the unit. This means that the headphone cords can't get tangled in the lanyard or each other. The strap then goes down where it can hold the iPod Shuffle draped across your chest. The Song Sling is priced at only $39.95 and you can get a 10% discount if you pre-order them now. I'm somewhat curious at how the earbuds are going to sound.

| morphie

Posted by Sparky Categories: Accessories, Features, Product Reviews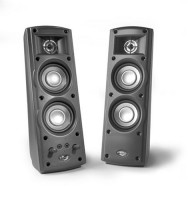 I recently found myself on the market for a pair for my computer at work and thought I would share my experiences. After doing significant amounts of research I decided to settle on the Klipsch ProMedia Ultra 2.0 PC Speaker System as they got positive ratings and seemed to have a good bass response even given their lack of an actual subwoofer. I just received them and am quite impressed so far. They are ideal for people short on desk space who are looking for a great sounding set of speakers with no large subwoofer, or listen to music where excessive bass is not needed. Check out after the jump for my full initial impressions.
Click to continue reading Klipsch ProMedia Ultra 2.0 Review

Posted by Kristin Wenzel Categories: Accessories, Portable Audio / Video

Called the iVault, Griffin's new case for the iPod Shuffle certainly looks nice. The aluminum exterior encases the iPod Shuffle while still allowing access to the dial, headphone jack and switch. The iVault will set you back about $20 and comes not only in aluminum but also in four anodized aluminum colours: Red, Blue, Green and Purple.
Read More

| iPodLounge.com
iVault

| GriffinTechnology.com
© Gear Live Inc. – User-posted content, unless source is quoted, is licensed under a Creative Commons Public Domain License. Gear Live graphics, logos, designs, page headers, button icons, videos, articles, blogs, forums, scripts and other service names are the trademarks of Gear Live Inc.