Posted by Alex Grahmann Categories: Accessories, PC / Laptop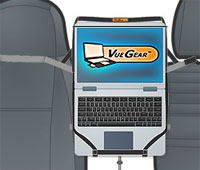 The CradleVue laptop harness, from VueGear, is designed to hold almost any laptop in an upright position between the two front seats of any car, minivan, or SUV. With some nylon webbing and a few simple bungee-like cords (described by the company as "tent-quality," if that means anything), your notebook will be in a position to perform any of its native functions on the road – such as playing DVDs or games. This will save a bundle for anyone considering installing a multimedia upgrade for their cars, but may lack the stability to protect your well-earned laptop against the abuse dished out from the back seats.
Read More

| VueGear
Posted by Edwin Soto Categories: Accessories, Portable Audio / Video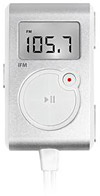 iFM was unveiled today by Griffin Technologies integrating some of the most sought after accessories for you iPod. The iFM acts as a remote, FM transmitter, and even an audio recorder with its built in microphone. Not enough you say? Well, not only can you record yourself, you can directly record from your actual radio. For all these features, it's set at a reasonable pre-order price of $49.99.
Read More

| iFM
Posted by Alex Grahmann Categories: Accessories, Corporate News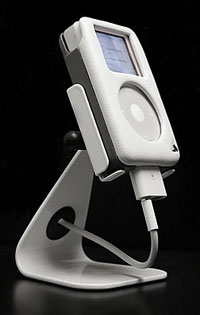 What had been known as the Thought Out "iPed" will now be simply known as the "Ped," thanks to a cease-and-desist order issued to the company by Apple. The Ped line of accessories consists of pedestal-style stands for various versions of the iPod, several of which have gotten favorable reviews from online vendors. While many, many other companies are getting away with putting a lowercase "i" in front of product names in order to sell a few thousand more units than they would otherwise, the one-letter difference between "iPod" and "iPed" doesn't seem to be a big enough gap to avoid the scrutiny of the almighty Apple. In their letter, Apple explained that the name confusion could weaken the iPod brand strength. In a way, this could be taken as a sort of compliment to Thought Out, who probably had no idea that their little pedestals would cause such a stir.
Unfortunately, I have a friend named "Ted" who is now suing Thought Out on similar grounds. He says that "Ped" weakens his brand strength with the ladies.
Read More

| Thought Out
Posted by Edwin Soto Categories: Accessories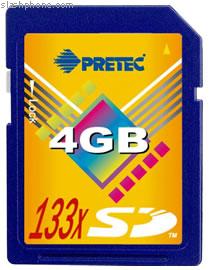 In a first, Pretec has introduced an enormous 4GB in this itty bitty SD card. With transfer rates of 20MB/sec, this is the fastest card to use SD 1.1 and is scheduled for production next month. How many 4 Megapixel pictures is that?
Read More

| Slashphone

Posted by Sparky Categories: Accessories, Portable Audio / Video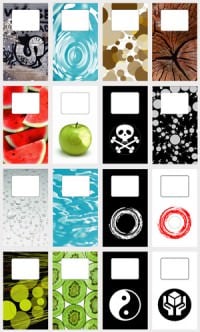 Griffin just introduced some sweet cases for the iPod Mini: the Chameleon. These are thin PVC sleeves that help protect your mini from scratches while adding a beautiful splash of color. I particularly like that the design goes right over the click wheel giving a very unique look to the mini. The PVC over the click wheel is thin enough to operate the iPod through it, while still offering protection to the touch sensitive surface. The Chameleon cases feature a removable clip for use on your belt of a lanyard, and includes a 21" lanyard. With more than 16 wild and crazy designs to choose from you are sure to find one that fits your style. The Apple and Kiwi ones are my favorites - what are yours?
Read More

| Griffin Chameleon
Posted by Alex Grahmann Categories: Accessories, Portable Audio / Video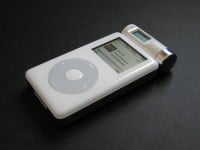 iLounge reviewer Jeremy Horwitz has gotten a hands-on first look at Griffin's new iTripLCD prototype. The most impressive feature of the device, which is the successor to the immensely popular iTrip, is the addition of a backlit LCD screen. The screen, used in partnership with a dial, allows the user to visually select which FM station they want to receive their iTrip broadcast. While you had the freedom to make this selection with the original iTrip, the process was complicated enough to be avoided by most users. Fortunately, it looks like Griffin is sticking with their smart design integration with this second-generation device and adding a few additional volume and sound-quality features. The iTripLCD should be available in August for around $40.
Read More

| iLounge

Posted by Sparky Categories: Accessories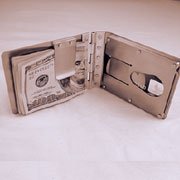 Gary Scott USA has just released the Sammy, a CNC milled Titanium Walled wallet with military specification extruded aluminum piano hinge, and military grade rivets. Now I'm not sure if this wallet falls in the realm of necessary or needful, but it sure will attract attention. The Sammy is availble in both a polished and a brushed finish. Being built out of metal I hope with the $320 price tag they have taken care to ensure that the expensive trousers you are sure to wear with this flashy and innovative wallet in them won't get torn by an errant sharp edge.
Read More

| The Sammy via Luxist

Posted by Sparky Categories: Accessories, Wireless / WiFi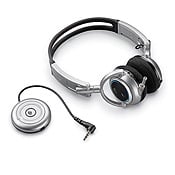 The well respected headset maker Plantronics has just released initial details about the first Bluetooth Stereo Headset: the Pulsar 590. The headset will feature high quality stereo earphones and a telescoping microphone. The Pulsar 590 is designed to be paired with laptops, cell phones, and tomorrow's Bluetooth enabled MP3 players. Aimed squarely at VOIP and other voice activated technologies these seem like an ideal tool for someone wanting to use Skype or Gizmo around the house. With a 12 hour talk time and over 10 hours of listening time this sounds like a winner. The Pulsar 590 will retail for under $150 and there will be an optional $50 universal adapter for laptops and cell phones without Bluetooth. Once these come out I'm going to have to give them a try - if they have good enough sound quality they will certainly find a place in this Gear Live writers gadget bag!
Read More

| Pulsar 590 via Geekzone

Posted by Sparky Categories: Accessories, Wearables, Misc. Tech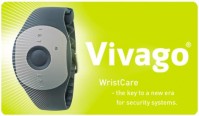 A Finnish company called International Security Technology has come up with a breakthrough aimed at in home monitoring of elderly or critically ill patients. The Vivago is a wrist band with gyroscopic sensors and a transmitter than can communicate with a base station. The sensors monitor the wearers activity levels and can alert medical professionals if the wearer falls, or is acting lethargically. The Vivago also includes a panic button for emergencies. This sounds like an ideal solution for people not ill enough to require a nursing home, but unsteady and at high risk for falling. I can imagine this giving a family a great sense of security about any aging friends or relatives.
Read More

| Vivago via Positive Technology Journal

Posted by Sparky Categories: Accessories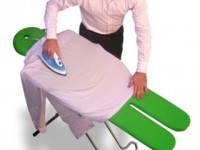 Those Aussies certainly have a creative knack - Shane Inder has managed to improve a household item that has not changed in decades: the ironing board. His Ironman is a humanoid shaped ironing board featuring a hole in the head for the cord to pass through, and split legs to make ironing pants easier. It looks like this might actually make a daily household task for all you business types out there just a little bit easier.
Read More

| Ironman via Popgadget via NotCot
© Gear Live Inc. – User-posted content, unless source is quoted, is licensed under a Creative Commons Public Domain License. Gear Live graphics, logos, designs, page headers, button icons, videos, articles, blogs, forums, scripts and other service names are the trademarks of Gear Live Inc.