Posted by Sparky Categories: Accessories, Peripherals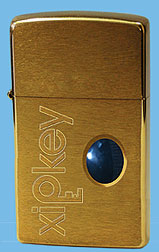 xipkey has released quite possibly the strangest/coolest USB hard drive to date. The xipkey features an ultra-fast flash memory chip that can be used to quickly boot an entire operating system, along with a biometric fingerprint scanner for portable security. The xipkey is designed to take full advantage of the 480MB/sec offered by USB 2.0 while using a new technology to reduce wear on the flash memory chips. The xipkey has a unique Zippo-like form factor that seems practical to both slip into a pocket and to protect the USB 2.0 plug.

Read More

| xipkey
Posted by Rob Stevens Categories: Accessories, Home Entertainment, Peripherals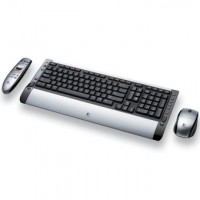 OK, now this is just fricking ridiculous. I'm going to give you this one last product update, and then I'm going on strike, because seriously, enough is enough. The S 510 has styling liberally stolen from their diNovo line, with an impossibly flat keyboard (which they're calling "zero degree tilt"), programmable function keys, media controls on the keyboard (including a useless "shuffle" button…thanks Apple), and battery life indicators on the keyboard to tell you when your six months are up and you need to make another sacrifice to the gods of Energizer. A remote control is included so you can kick back in your high back and…well, I'm not going to get into the disgusting details of what you might use a remote for with your computer. A wireless mouse rounds out the package. It's $100, which is what happens when you drop stuff like Bluetooth and go with your own proprietary wireless technology. Gotta save something for the big spenders, donchaknow?

Read More

| Logitech
Posted by Rob Stevens Categories: Accessories, Peripherals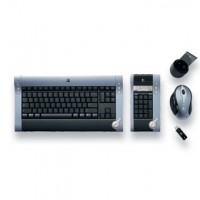 Seriously, it's getting a little silly in here. Logitech has updated the diNovo series ultra-flat keyboard and Bluetooth Media Pad long range remote commander thingy by adding a Bluetooth laser tracking mouse, the same one being included in the Cordless Desktop MX 5000 Laser. I can't believe they got me to type that product name again.
The big news here is that if you were looking to get the diNovo set, you'd be well served to wait. They're knocking $50 off the exorbitant price of $250, so you can get the package for $200. Plus, you're getting a mouse out of the deal. I just wish that Logitech would remember those of us that like - no - need a more ergonomic keyboard, since only Microsoft seems to be updating their "Natural" line with anything approaching regularity.
Read More

| Logitech
Posted by Rob Stevens Categories: Accessories, Peripherals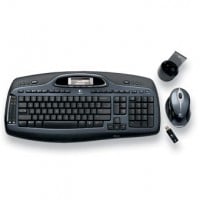 Logitech plan for world domination apparently includes smothering us in our sleep with product announcements. Hot on the heels of their new gaming products, Logitech announces a wireless desktop set for "the rest of us", the Logitech Cordless Desktop MX 5000 Laser. They are now in the running with Microsoft for the most unweildy product name award.
Borrowing the LCD from their G15 Gaming Keyboard (why, God…why?), the MX 5000 Laser includes "touch-sensitive" media controls that are ready for Windows XP Media Center Edition 2005. We thought all keyboards were "touch-sensitive", but apparently, this is better. The wireless connectivity comes via Bluetooth 2.0, and the keyboard includes a thoughtful "Sync" button that allows you to sync your data with your Bluetooth phone automagically.
The Laser mouse included in the set is only 800dpi, but includes a battery meter and charging cradle. It's also got a tilt-wheel, so apparently they aren't just borrowing product name methodology from Microsoft. The whole kit and kaboodle will run you $150, no word on when the kaboodle might be available for purchase separately from the kit.
Read More

|Logitech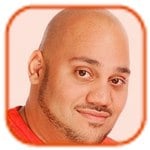 Posted by Andru Edwards Categories: Accessories, Cameras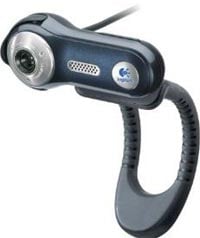 Logitech has yet another new product coming down the pipeline in the form of an update to their QuickCam line. The QuickCam Fusion is a funky-looking USB 2.0 webcam that features 1.3 megapixel resolution for snapping images (nice!) along with improvements for low-light conditions and audio quality. The camera also boasts a wide-angle 78 degree lens, providing a nice field of vision for those on the other end. This one hits retail at $99.99 USD, which includes a monitor clip, headset, and Video Effects software that allows you to create 3D avatars which will replicate your facial expressions. Freaky.
Read More

| Logitech Press Release

Posted by Sparky Categories: Accessories, Wearables, Features, Product Reviews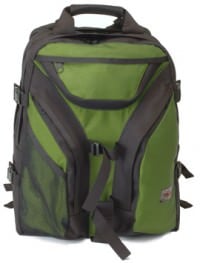 Recently we had the opportunity to review the Tom Bihn Monolith and Brain Bag. Today we are proud to present our thorough review and impressions of the Brain Bag - Tom Bihn's carry all rough and tumble backpack. When you need to haul your your stuff in style, the Brain Bag is your friend. Check out after the jump for the full review.
Click to continue reading Tom Bihn Brain Bag Review

Posted by Sparky Categories: Accessories, Features, PC / Laptop, Product Reviews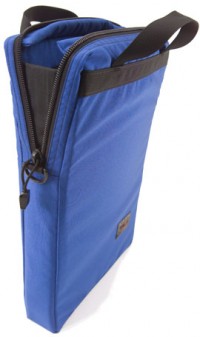 Gear Live has reviewed bags made by the Washington State based Tom Bihn, and we have been quite impressed by them. We recently had the opportunity got to check out two more of their bags - the Monolith and the Brain Bag. The review is being done as a two part series and this first part is focusing on the laptop toting Monolith - a great solution for todays widescreen laptops. For a through review of the Monolith and our impressions over the last two weeks, read on.
Click to continue reading Tom Bihn Monolith Review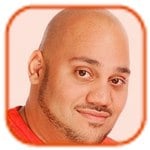 Posted by Andru Edwards Categories: Accessories, PC / Laptop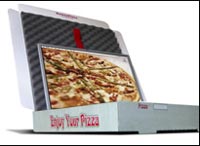 Gotta love the oldie-but-goodies. Check out the Powerpizza. Simply put, it's a pizza box which has a couple of layers of foam in it, making it ideal to use as a laptop carrier. Obviously, not as good as a high-quality solution of course, but still - I am sure there are a lot more laptop bag thefts than pizza box thefts going on in the world. Well, maybe. Score yours for about $16 USD.
(Thanks Darcy!)
Read More

| Powerpizza Product Page

Posted by Sparky Categories: Accessories, Portable Audio / Video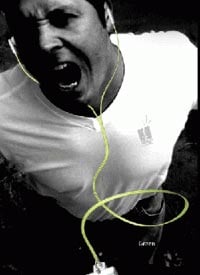 Do you ever have that problem where you are listening to music and nobody notices because they don't understand that your frenetic movements are really intricate dance movements and not a massive seizure of some sort? Well then the iBeat earbuds are for you - they feature Elwire connectors that light up the cord and can either steadily illuminate the night, or pulse in time to the music. Now nobody can miss the fact that not only are you listening to music, but because you can afford glowing headphone wires you are probably listening to music on an expensive iPod (or are at Burning Man). As much as this idea seems cool in a few ways it just seems to be screaming out either "Mug me!" or "I'm a candy raver" to every one you see when you go grooving around late at night sporting your new iBeats.

Posted by Sparky Categories: Accessories, Handhelds, Wireless / WiFi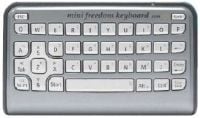 Freedom Input just might be my hero at the moment. They have announced their Mini Bluetooth Keyboard - a credit card sized thumb board similar to those on the Treo, or Motorola Q - the difference being that this is a stand alone unit and could theoretically be used with Bluetooth-enabled smartphones, PDAs, TabletPC's, and other devices. The problem is that it does not support the Bluetooth HID profile, so whatever device you want to use this on will require special drivers. Windows Mobile 5.0 and Windows XP already have support built in. This seems like the perfect solution for someone who does a lot of SMS or email on their phone, and wants a QWERTY keyboard without having a huge handheld to carry. The Mini Bluetooth Keyboard features backlit keys and features an innovative backlighting system for your "after hours" data entry needs. The Mini Bluetooth Keyboard is available for $60 and can run on 120 hours on two AAA batteries. The website says it will be available in Q3 2005 - not soon enough if you ask me!

Read More

| Freedom Mini via MS Mobiles
© Gear Live Inc. – User-posted content, unless source is quoted, is licensed under a Creative Commons Public Domain License. Gear Live graphics, logos, designs, page headers, button icons, videos, articles, blogs, forums, scripts and other service names are the trademarks of Gear Live Inc.